Garden Bar Ideas For Any Yard
Published: 24/01/2023 | Updated: 29/03/2023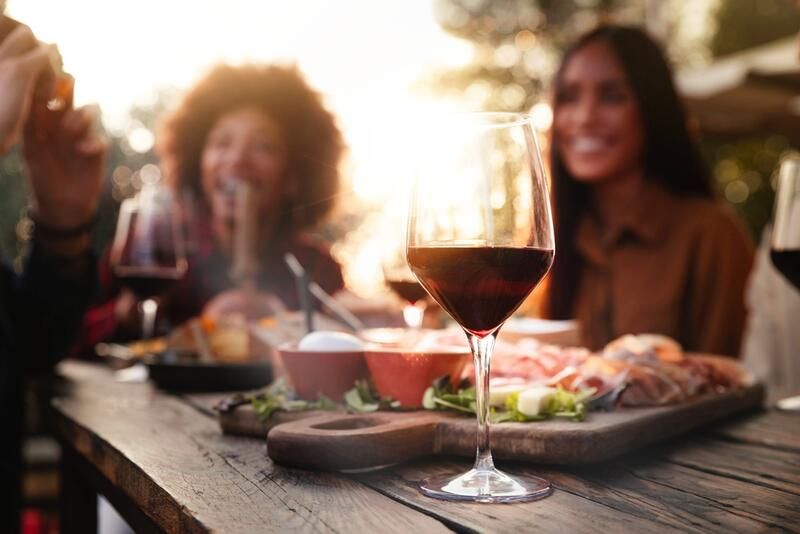 No matter your yard's style, size, or budget, we've compiled some of our favorite garden bar ideas to enhance the entertainment value of your outdoor space.


Garden bars are becoming more and more common as our yards expand to become an addition to our houses.
For greater outdoor comfort and usability, modern garden designs need some essentials.
One of the best places to entertain your guests is a good garden bar, which can be used all year as a cozy outdoor meeting spot in winter and a cool, refreshing respite in summer.
If you've been thinking about outdoor kitchen ideas for your yard, these stylish garden bars might be the perfect addition.
Whatever your budget, these stunning garden bar ideas will help you boost your garden party game.
They feature backyard bars, serving huts, personalized beer gardens, and courtyard garden cocktail lounges.
Fit for all weather
It's critical to use materials that can survive rain, strong sunlight, and ice because horizontal surfaces experience the most weather abuse.
And because barbecue food is typically oily and can leave stains on surfaces, low upkeep is crucial.
For modern backyards, large-format porcelain tiles are suitable.
Other common materials include quartz, concrete, and natural stone.
To prevent rain from gathering on the surface, create a tiny gradient.
Set up a bar cart
Bar cart designs take up far less space than a built-in garden or home bar, making them the perfect solution for a brief entertaining session.
Additionally enjoyable during cocktail hour are balconies and tiny gardens.
By letting guests help themselves, a properly stocked drinks trolley or station reduces host stress while also creating a pretty moment.
A bubbly drink, an ice bucket, a base spirit and mixers, and a supply of extra glasses are necessities that shouldn't be overlooked.shutterstock_2151456299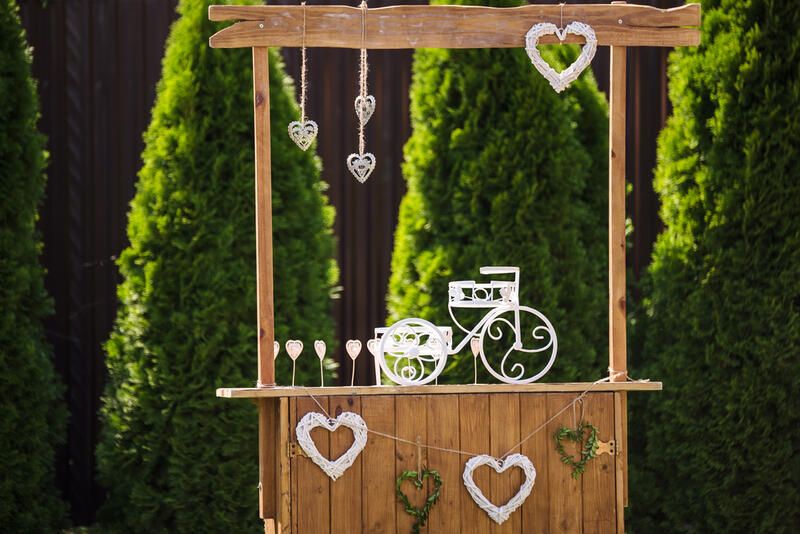 Shade it out
Since bartenders need shade on hot days, a covered garden bar is essential for both customer safety and bartender comfort.
Some pergola designs offer an elegant and functional solution to help your bar withstand year-round exposure by adding height and casting straight shadows over the area, which are crucial elements for outdoor eating as well.
Grow climbing fruit plants like grapevines or passionflowers up and over to create a fragrant and cooling canopy.
After that, you can use newly harvested, ripe fruit from your crop to flavor beverages.
Location, location, location
Decide where to put your garden bar.
Locate a convenient, cozy area where you can unwind and, if you can, enjoy a view.
If you like to stay out late, avoid areas near your bedroom windows. Or it's ideal to be near the kitchen if you want to serve great cuisine.
Locate areas with a beautiful outlook and as much sunlight as you can.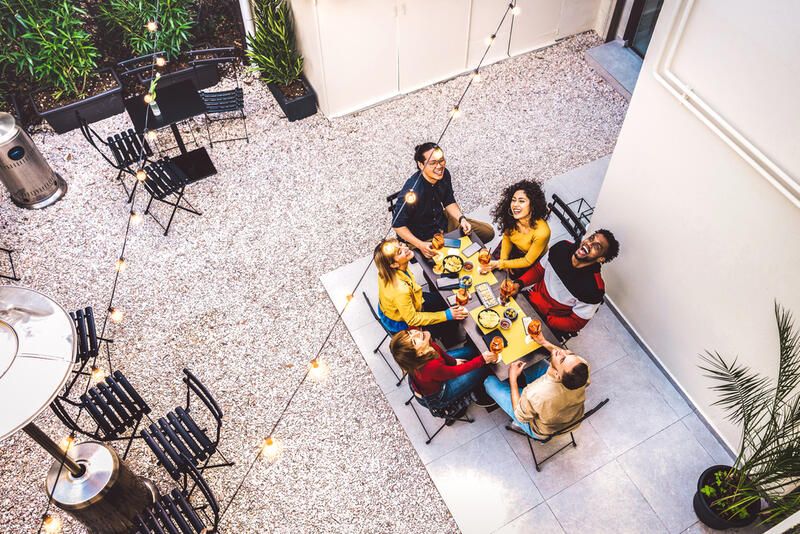 Install a gazebo
Make a beautiful building from scratch.
A gazebo with oak framing and a slate tiled roof is a traditional choice that emphasizes craftsmanship, even though it might not be the most economical option for an outdoor kitchen.
To construct a wraparound bar area with adequate space for other kitchen facilities like a sink, refrigerator, and outdoor cooking options, brickwork should be placed in the back.
Create a focal point
Make your outdoor garden bar ideas into a hip and cool garden accent.
Place a modern bar in the center and surround it with flower bed ideas that offer dense, shaded, and structural plants to create the impression of a downtown oasis.
In contrast, pick materials that add a rich, designer aesthetic.
Kickstart your outdoor bar
Now that everything is in place, how do you get your garden bar going (and flowing) to keep your guests coming back for more?
Naturally, if you're serving drinks outside, you'll need to stock your garden bar with the essentials to reduce the number of times you have to go inside to obtain more supplies.
Decide if you want a simple or elaborate refreshment venue, then make an inventory of your choice.
There is plenty of glassware and drinking equipment that, if covered, can be permanently stored in addition to dinnerware for snacks.
Choose acrylic and melamine to get rid of breakage worries.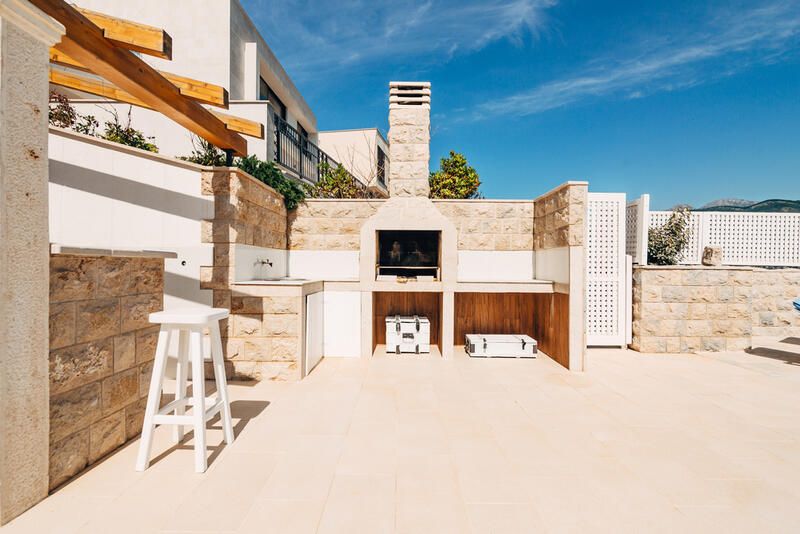 Prep your outdoor space
Choose cans and bottles with a longitude that can be stored, stacked, and used as drinking vessels.
Beer connoisseurs will be impressed by a home beer tap or keg, or if you enjoy mixing drinks, make sure you have a range of the equipment required by a master mixologist.
If your outdoor bar is powered by the mains, a mini-refrigerator will keep liquids cool because the chill factor is so important. If not, get an icebox ready before guests arrive.
Design is key
When your outdoor bar design ideas are skilfully and authentically incorporated into their surroundings, they will look fantastic.
Fresh herbs in pots will add color and fragrance to the atmosphere. To add intrigue and appeal to bare walls, add artwork or signage.
As you investigate inventive outdoor lighting alternatives, think about adding festoon or fairy lights to turn your bar into a mystical twilight hideaway.
Alternately, install up-lighting in the ground to illuminate your outdoor event at night to give it a more professional aspect.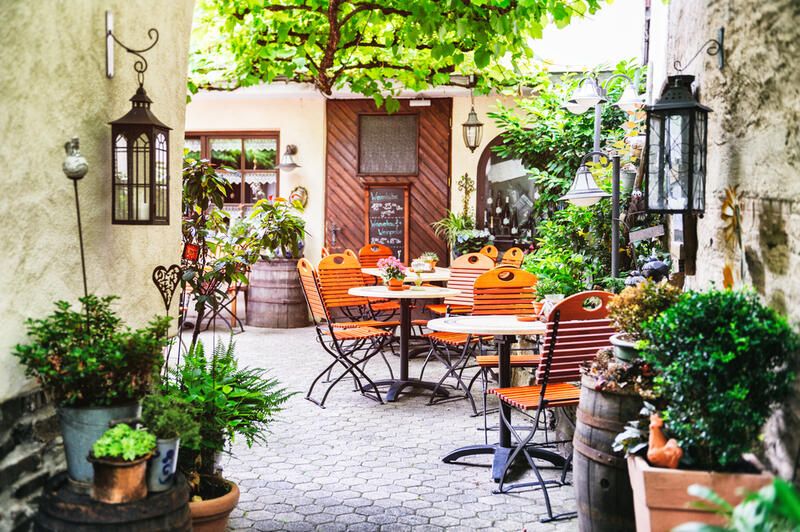 Don't forget the seating!
Seating is one of the essentials required for entertaining in the garden in comfort.
Sturdy, weatherproof stools will transform the serving area of your outdoor bar into a gathering space if the ledge for friends and family is big enough.
Add a cozy outdoor sofa or cushions for a lounge-like atmosphere.
Should you go for a permanent or temporary bar?
Well, it depends on your objective and budget.
Are you the kind of person who routinely hosts garden parties and could benefit from having a permanent structure in place, or do you host the occasional birthday and are looking for a more easy-going temporary option?
Garden bars come in a variety of styles and price points.
The easiest addition for basic garden party ideas is mobile drinks trollies, which can be used to offer a variety of drinks on a balcony or in a small garden.
Another rustic outdoor bar option is a custom palette bar or pull-down serving rack, as it is becoming fashionable to reuse wooden palettes for other purposes.
Consider giving a summerhouse or shed a makeover by adding storage and a serving hatch if you need a more permanent structure.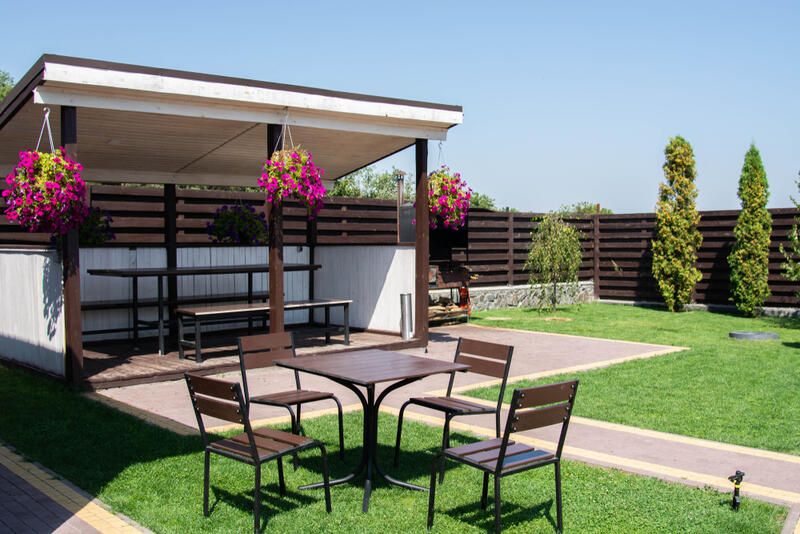 Enlist the help of a specialist:
With the assistance of ShrubHub's recommended qualified contractors and our team of landscape design experts, the sky's the limit when it comes to creating your ideal backyard bar.
Whether you want to include a full outbuilding, dining area, or outdoor kitchen with a large outdoor bar and a BBQ, or add a few budget-friendly essentials like a drinks trolly and a few bar stools to host your closest friends and family for the occasional festivity, we're here to help!