Fun DIY Summer Yard Ideas to Smarten Up Your Garden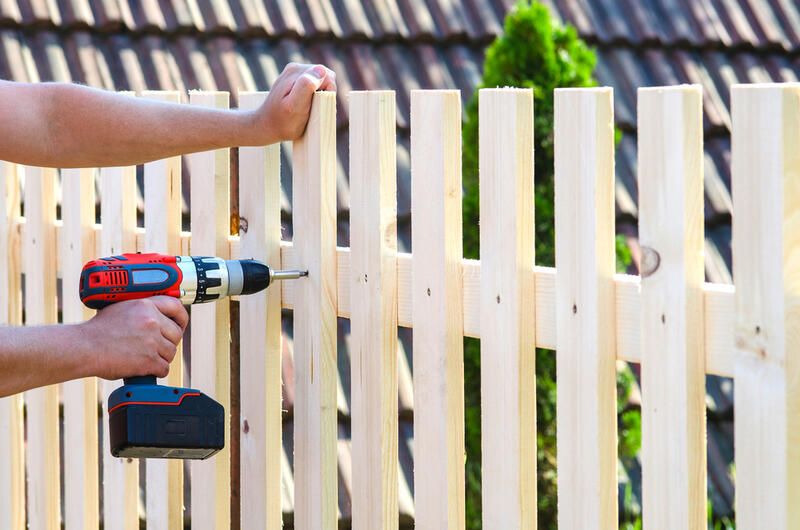 After a long, cold winter, we can now finally sit back, relax and bask in the glorious sunshine!


With summer right around the corner, we are more likely to spend more of our time in the great outdoors enjoying our beautiful garden. If you're on a tight budget but still want to transform your backyard into a summertime haven, this guide will provide you with all the simple tools you need to make your neighbors green with envy!
Transforming your dull backyard patio into an outdoor oasis is downright amazing! However, not breaking the bank in the process is even more amazing. That's why we are here to help you stick to your small budget.
Enter this guide: it is full of fun alternatives and creative DIY ideas that will help you turn your existing outdoor décor (if there's any) into the perfect summer backyard with just a few materials.
With just a few hours to spare, you get to spark up your home design, fashioning a daily retreat for you to enjoy with your entire family.
It's a well-known fact: a DIY backyard can be as easy or as complicated as you like which is why our landscaping designers at ShrubHub are providing you with plenty of ideas that you can implement.
Give Yourself a Clean Slate
It's time to fire up that garden hose and wash your yard well.
Winter residue can be a hassle to pick up and clean so gather your loved ones and fire up your garden tools, you've got a bit of cleaning up to do!
Trim your lawn, clean up your hedges and bushes, give that grill and your backyard bar a good wipe down, and remove any junk leftover from the winter like broken branches, broken materials, and dead weeds!
Before embarking on your backyard DIY journey, you need to make sure your existing patio and front porch are clean and up to par. Your house exterior needs to be in tip-top shape before you can start to decorate.
Refresh your garden by reviving your current plants and bushes or purchasing and planting new flowers or shrubs for the season.
You don't need to plant seedlings if you don't want to wait for them to grow. You can purchase already half-grown plants to save yourself the wait.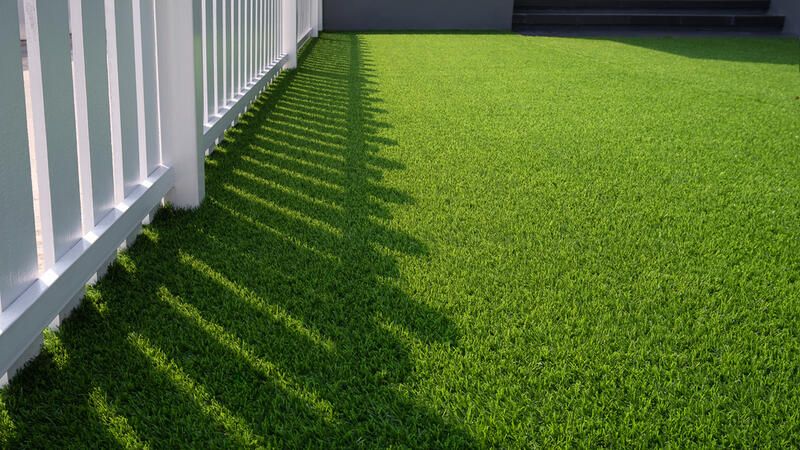 Upgrade Your Seating
What use is a freshened-up backyard if you can't enjoy it?
A seated area is crucial for a fully functional outdoor space, and there are a lot of fun DIY projects you can work on to update your patio furniture.
When the sun comes up, whether you're lounging by the pool or waiting for those juicy steaks to come off the grill, having a good, relaxing seating area is crucial.
One of the easiest ways to upgrade your seating is by adding a fun easy build rope tree swing that you can hand up across some tree branches and they are extremely easy to build.
If you are an experienced woodworker, you can easily build a hanging swing. All you need is some strong rope, a wooden plank, and a drill, and there you have it, a functional tree swing for you and your family to enjoy.
In case you don't want to use wood for your hanging swing and want to go for a cool alternative, you can use an upcycled car tire instead or an old broken chair, just remove its legs, pop the rope around it, and hop on!
Another alternative form of seating that is extremely easy to make and useful is bean bags!
Who doesn't fancy a good bean bag?
They are extremely convenient and very easy to make, all you need is some extra fabric you might find laying around the house and some stuffing which you can buy at your local depot store or on amazon.
Making your DIY bean bags is not only significantly cheaper than having to purchase them but you also get to determine the color, size, and overall vibe of your bean bags.
And if they get dirty from all that summer fun, just remove the cover materials, throw them in the wash, and there you have it good as new!
You can make 4-5 DIY bean bags and add a small, short round table in the middle. Now you have a fully functioning cozy outdoor space where you can host guests.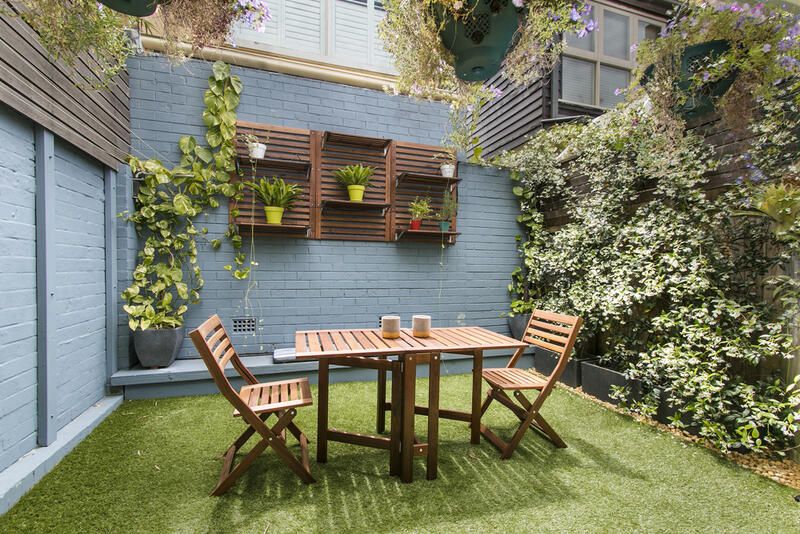 Pool & Water Slide Fun
Pools are perfect for hosting backyard parties and family gatherings during the summer, but if you don't already have one in your backyard, building an in-ground pool can be pretty pricey.

Don't panic just yet, there are plenty of alternatives you can opt for that won't cost you a fortune.
Hot summer days always call for a place to cool off and let off some steam, above ground pools or inflatable pools are a great place to do that. You can find relatively inexpensive ones, and they don't necessarily have to be for kids only, there are plenty of adult options to choose from!
Just get your pumps out and that garden hose and you are good to go!
Alternatively, you could always grab a tarp, put the sprinklers on, and create a fun slip-and-slide for you and the kids to get a bit messy (because who are we kidding, they love to make a mess).
DIY Stock Tank Pool
If you want to get even more creative with your DIY ideas, you can build a stock tank pool as a cool project in your backyard!
It can be tricky to find an appropriately sized stock tank, and you may need to do some research and dig around.
If you manage to find one on a nearby farm or ranch, the odds are they probably won't deliver it to you so you'll need to make arrangements to pick it up.
Once you've found your stock tank, give it a good wash and sanitize them, they are normally used to feed livestock don't expect them to be clean. Once clean and good as new, add some tarp to prevent rusting and fill that bad boy up to the brim then you can jump in!
If you don't like the aesthetic of a stock tank in your backyard, you can build a small wood fence around it to ensure it doesn't ruin the style of your patio.
Want to jazz it up a little? Match your stock tank pool's style with a DIY outdoor shower for the ultimate resort look.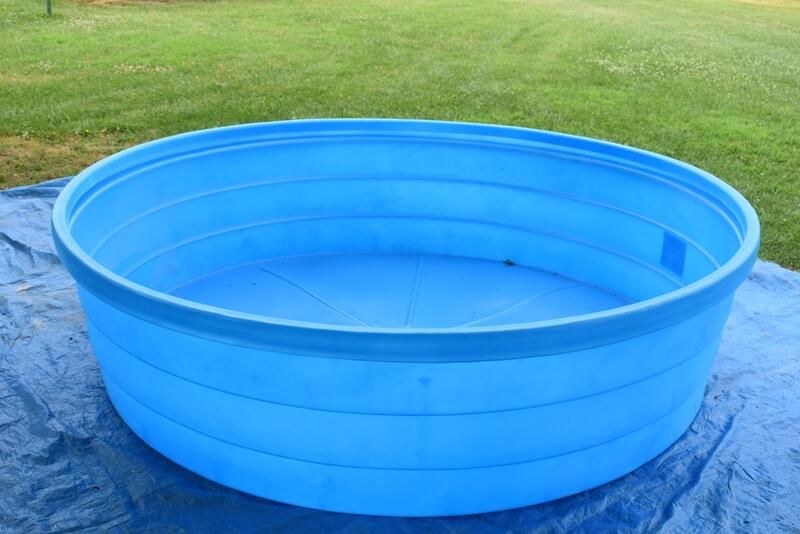 DIY Outdoor Lounge and Fire Pit
On those cool summer evenings, it's vital to find a relaxing space to enjoy the outdoors. One way of doing so is by building a cozy DIY nook in your yard around a DIY fire pit.
A fire pit can be extremely easy to DIY, all you need to do is dig a hole, line it with sand, lay a row of bricks as a base, place a metal ring in it, and lay bricks on the outside to form a circular fixture. Once everything is set, lay some gravel around it to ensure the fire doesn't spread.
You can add your DIY bean bags around the fire pit, or you can throw some cozy blankets and pillows on your lawn to build an outdoor dreamy escape. You can even add fairy string lights for a magical experience!
If you want to go full camping mode, you can even add a tent and camp in your backyard! The kids will love this, just don't forget your mosquito repellant!
Shade
Shading is crucial during the summertime, too much sun exposure can cause sunburn and heatstroke which is why we need to throw some shade in our yard.
You can add extra shade naturally with taller plants and trees, or you can create your DIY shading projects by building a pergola.
If you are an experienced woodworker, this shouldn't be difficult for you and there are plenty of tutorials you can follow online to help you build the perfect pergola. You can use reclaimed materials and wood to build your pergola to ensure an environmentally and eco-friendly option.
When it comes to using pallets or reclaimed woods, the most important thing to remember is to give yourself a strong base to support the structure, we don't want your pergola toppling over your guests!
If building a pergola isn't worth the hassle, you can always go the lazy route and buy a large patio umbrella.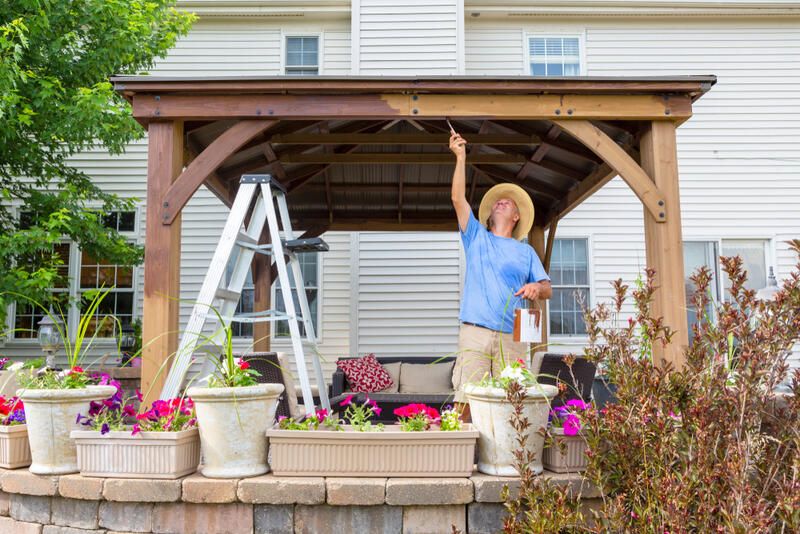 Your Summer Retreat Is Just a Step Away
Nothing beats a well-prepared summer garden. An eclectic outdoor space that makes you forget about indoors!
What better time to get creative than when summer is just around the corner? With the help of the aforementioned DIY projects, your outdoor space will be transformed into a five-star resort.
No matter if you're looking forward to sprucing up your backyard on a budget or creating something more elaborate, there will always be a DIY project that tickles your fancy and mirror your style!
To say a captivating summer design for your garden is key to having a summer blast is an understatement. Now you can revamp your yard with ShrubHub for only $297!
Unlike traditional design services that cost homeowners between $1,000-3,000, ShrubHub offers its customers a wide array of services like design consultation, a design secret e-book, a shopping cart list, licensed contractors, nationwide designs, plant expert consultation, and patented design technology for $297!
Too good to be true, right? Well, contact our team now and find out the truth yourself!