Front Yard Design Tips To Take Advantage Of All Your Usable Outdoor Space
Published: 11/08/2022 | Updated: 29/03/2023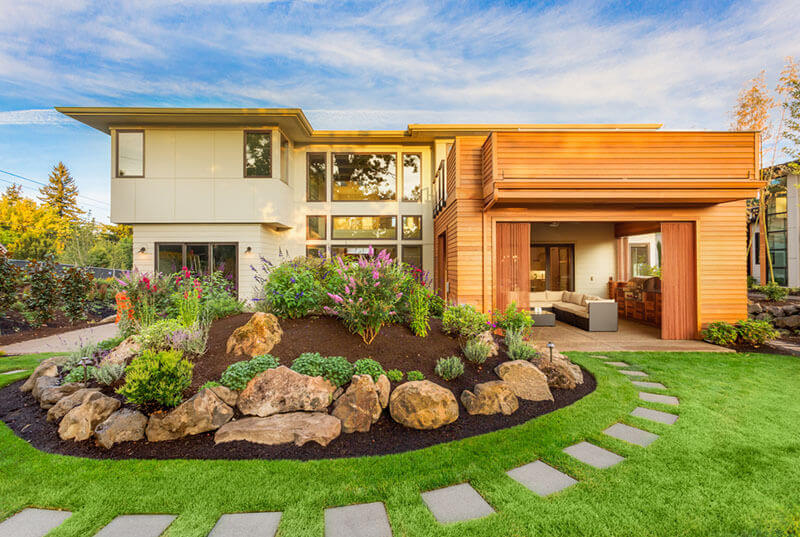 From small tweaks such as incorporating the best shrubs on your front porch to larger renovations such as completely revamping your driveway, a well-crafted front yard makeover should consider your property's style and size to make sure it'll be suitably enhanced by your planned modifications.


There are countless ways to revive your home's exterior but it's important to notice that curb appeal is one of the main factors that can make or break your property's value. It is widely known that a functional and alluring landscape design plan can increase your perceived home value by up to 20%, after all, it can add livable space and make for a great first impression.
Ideally, your front yard should include both hardscaping features such as aesthetically pleasing, safe, and functional walkways and driveways and landscaping features like lush flower beds, shrubs, planters, and trees.
Freshen up your outdoor space and bring new life to your front yard with our professional landscape design services. Our exterior design experts will curate a perfect combination of hardscape and landscape elements for your property, guaranteeing successful front yard landscaping. If you're thinking about upgrading the look of your front yard, we've got you covered.
Key front yard features that will make your home stand out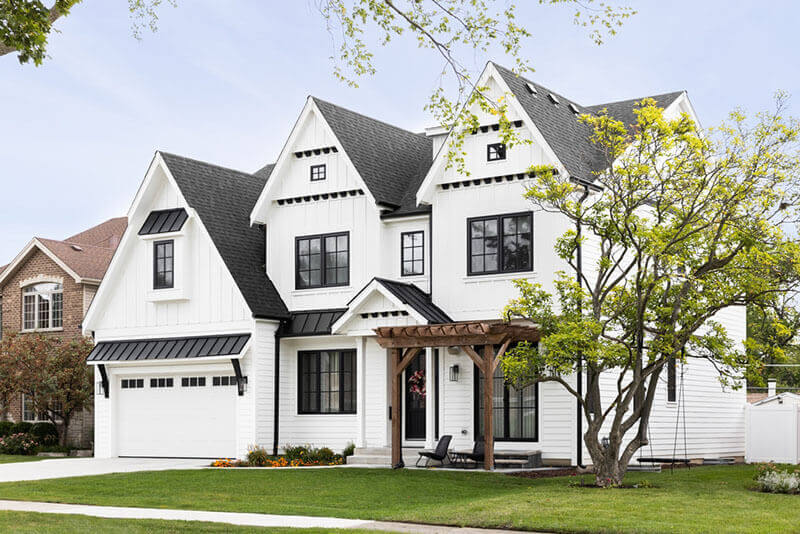 The harmony (or lack thereof) between your front garden's landscaping and hardscaping elements defines the exterior of your home and sets the tone for the home's interior, after all, your front yard greets your visitors before you meet them at the door. For such a crucial function, it is essential that your front yard's main features are balanced and cohesive.
If you follow these fundamental design guidelines, you'll guarantee to make the front of your home a welcoming and captivating sight.
Create balance with a well-defined focal point
In landscape design, a focal point is a dominating feature (whether it be a plant or an object) that stands out from the overall scene, it's a visually attractive element that becomes the first thing a viewer notices when they glance over. Focal points serve many purposes, some of which are:
Guiding a person towards a specific area of your garden.
Making a portion of your outdoor space distinct from what's around it.
Visually organizing the area where they're placed, making it more balanced, and easier to understand.
It should be noted that while focal points are meant to stand out, they still need to make sense within the overall landscape they're placed into, as they are viewed through the same lens as the rest of the garden's elements and aesthetic. For front yards, the focal point tends to be the front door, so when you're choosing plants, flowers, and possible hardscape additions, make sure they will frame the front door well and won't block the way towards it.
Plan the right paths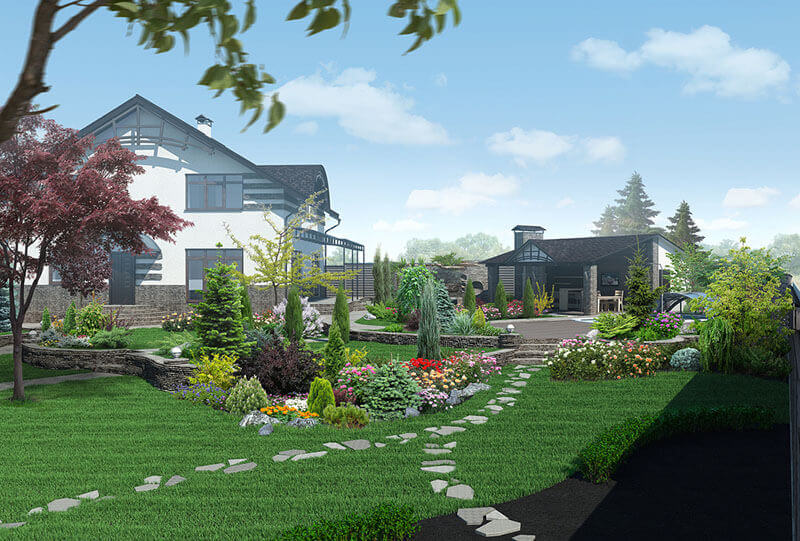 Naturally, one of the most common elements of front yard landscaping is paths and walkways leading from the driveway or the sidewalk (or both) towards the main door. We recommend prioritizing practicality over aesthetics, as people usually want to take the most direct routes; walkways with twists and turns can look interesting but they aren't functional, and you don't want your guests to arrive at your front door in a bad mood from a 10 mile walk!
Try to keep your entry walk between six and eight feet wide to maximize usefulness, this will allow for two people to walk comfortably side by side, already allowing for a pleasant moment prior to entering the home itself.
Use your front porch to create a strong first impression
Front porches are used both for relaxing and socializing, and can make for an extension of your landscaping, whether they're small and mostly meant to highlight your front door, or large enough to comfortably accommodate two people (or more) for an outdoors brunch on the weekend.
No matter what function and aesthetic you prefer for your front porch, there are design tricks that can help you enhance this spot: you can make great use of natural elements as a way to create a smoother transition from your landscape to your doorstep, uniting your home with your front yard with flowers that will frame your door!
Opt for subtle ways to preserve your privacy
If you live in a busy street or simply would like to add some more privacy to your front yard, a tall fence could be one way to go, but it doesn't look too inviting. It's more so perceived as an implied "Keep Out" sign. A more subtle (and visually pleasing) alternative is to incorporate buffer greenery, like shrubs, of various heights that includes a variety of plants, adding hints of color and making your space more welcoming. You could also opt for taller trees or shrubs strategically placed to block the view to a particular room or area of the house.
Incorporate ground cover to improve unsightly areas
Factors like shade, slopes and soil condition can make it difficult for grass to grow in all areas of a yard. For these tough spots, you can use a ground cover on unsightly areas to add greenery and pops of color, and to make it more pleasing to the eye.
Ground covers are low-maintenance alternatives to grass: with seasonal maintenance, their density will give any yard a more neat appearance without outshining other elements of your garden.
Refresh a dull driveway with landscaping and hardscaping elements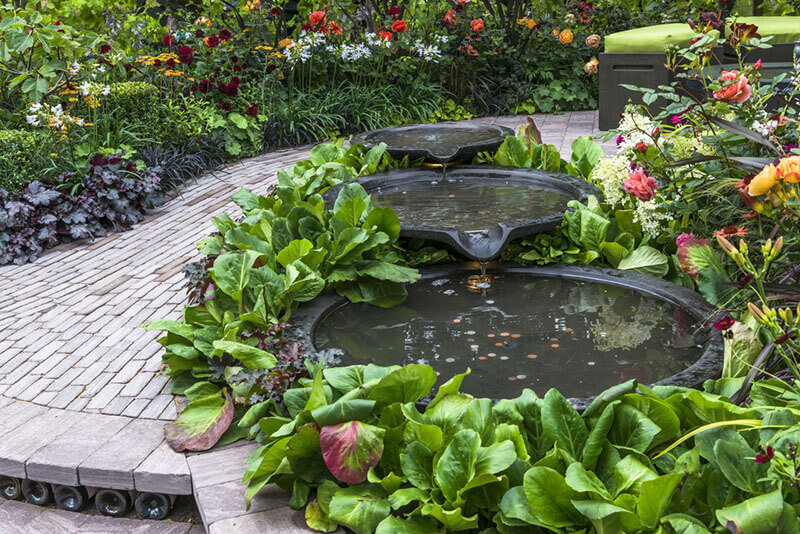 Standard asphalt driveways have the infamy of being boring and unsightly, but what most people don't know is that they can be easily enhanced both with landscaping and hardscaping elements. A little can go a long way, adding a grass strip down your driveway will make for a more finished look, adding visual interest and maximizing functionality in driveways of all shapes and sizes. On the other hand, you should pay attention to your driveway's edges; a border will automatically give any driveway a more polished and expensive look. If your driveway comes in a straight line from the sidewalk, you can soften this line with strategic grassy areas and curved planting beds to create a more pleasing effect.
Don't underestimate the power of good lighting
Natural lighting depends strictly on the direction your home faces, this crucial factor could either leave you in the dark for most of the day or have you facing consecutive hours of direct sunlight coming into your windows.
When you're making plans for a landscaping makeover, don't overlook the natural lighting, as new greenery (specially trees) could serve as a means to block some invasive harsh sunlight and to keep your house cooler during warmer days, or on the down side, could block some of the only natural light coming into your home.
The perfect artificial outdoor lighting is also an essential point to consider when you want to achieve a gorgeous and functional front yard, after all, why would you spend money, time, and energy on an area that comes with an expiration hour?
In order to extend the hours of enjoyment that you could get out of your front yard, prioritize practical lighting on areas such as pathways and any steps, you can also highlight aspects of your planting scheme with spotlights that will instantly draw the eye towards your favorite pieces.
The benefits of working with design experts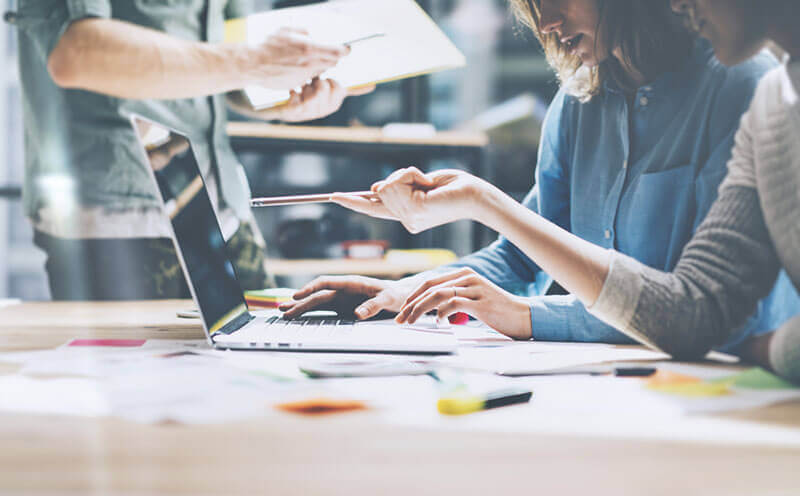 There are many ways to create impact with a clever front yard landscaping design, but it's not always easy to know where to begin. With the ShrubHub Design Experts, we offer the help of a team of design professionals to help you achieve the front yard of your dreams by creating a more cohesive structure tying your front and back yard spaces together, crafting eye-catching highlighted areas, and designing more liveable space that will add to your home's market value. The benefits are many, and should not be overlooked!
Our entire process is done online, which means you can start your renovation from the comfort of your own home! With the guidance of an experienced Project Manager, we will bring your dream yards to life, and thanks to our very latest 3D technology, you'll know exactly how everything will look from an eye-level perspective as if you were walking through your yard.
Your front garden is the first thing you and your guests will see, and the first steps towards a more delightful and functional area will only take a few clicks!
Schedule your professional design consultation today!