Ensure Safety with These Outdoor Fire Prevention Tips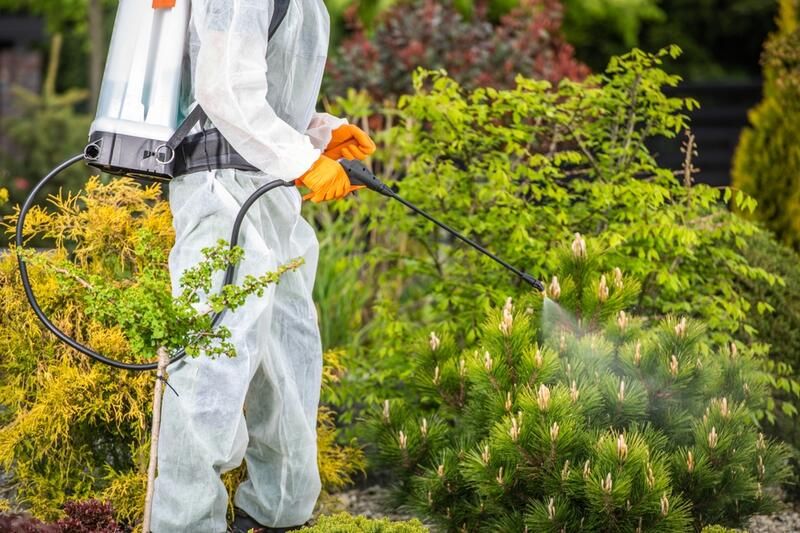 Keep your garden safe from fires with our top fire prevention tips!


What better way to enjoy beautiful winter evenings than a cozy outdoor barbecue? Make the most of your yard worry-free with our form and backyard fire safety tips!
Whether you host barbecues for your friends and family or just want to unwind with a chiminea in the cool evenings, you'll want to practice safe fire prevention tips!
There is a very real risk of yard fires if these barbecues and similar appliances are not properly maintained and the required safety measures are not put in place. The techniques covered in this article will effectively reduce the risk of garden fires or prevent fires altogether.
Apply firescaping principles in your yard
Whether you light the occasional barbecue or just want to cozy up next to a warm chiminea, applying firescaping principles is one of the best ways to protect your garden from fire hazards.
The firescaping method of landscape design reduces the susceptibility of homes and other structures to catching fire. The objective of this method is to surround the house with the least combustible materials.
When developing homes in areas that are prone to wildfires, fire safety must be given high consideration in the landscape design.
The likelihood of surviving a wildfire can be considerably increased by making the right design and material choices.
In Firescaping, conventional landscape features and a wildfire-risk-reducing design are merged. It doesn't have to look different from a typical design.
In addition to gratifying a homeowner's aesthetic preferences and functional needs, such as entertaining, playing, storing, and erosion control, firescaping includes: planting for fire safety, vegetation modification techniques, such as separating plants or planting "islands," use of fire safety zones, and defensible space principles.
A greenbelt made up of a robust lawn, ground cover, and perennials have to be present in the house defense zone. Plants that are lush and green offer an excellent defense. If these plants are routinely watered and cared for to minimize the buildup of dry plant litter, they will be considerably less likely to start a fire within your home.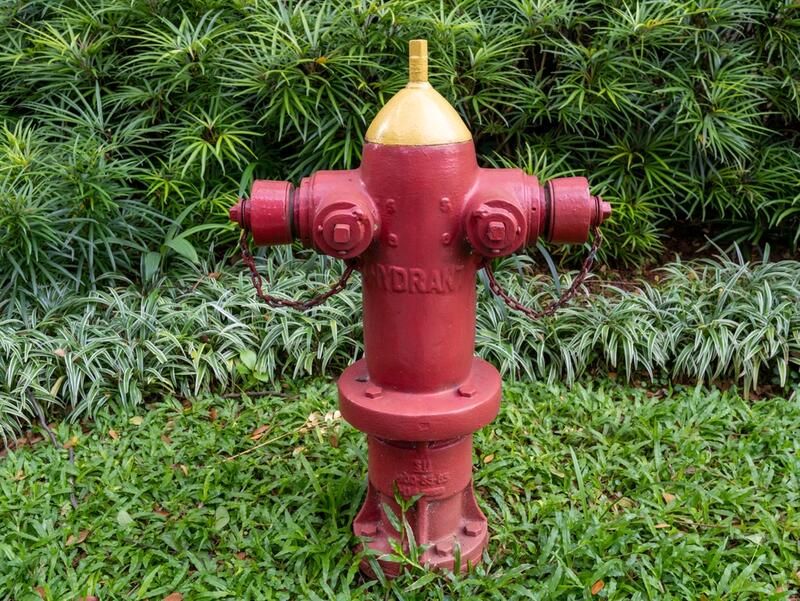 Quick firescaping principles at a glance:
Use stone or heavy wood retaining walls, patios, swimming pools, decks, footpaths, and paths to create an ember and/or ignition-resistant zones.
For better ground cover and firebreaks, use heavy bark mulch, flowerbeds, and gardens, as well as rock.
The positioning of your hedges and screens is crucial because they can "catch" embers before they get to your house.
Place the grills on a level surface
To prevent disposable grills from tipping over and spewing embers and coal onto grass or plants which can easily catch fire, place them on flat surfaces like patios (or on a raised platform like bricks if you don't want to damage the surface).
Be wary of flammable liquids and materials
When there are strong gusts of wind, be cautious to refrain from setting fires. This can pose a major risk because you will have no control over where the flames and embers will move if the wind picks up.
If you set out to light a bonfire, make sure there aren't any items like aerosol cans, batteries, paint tins, or foam furniture in the fire. These can explode or discharge toxic gases if lit.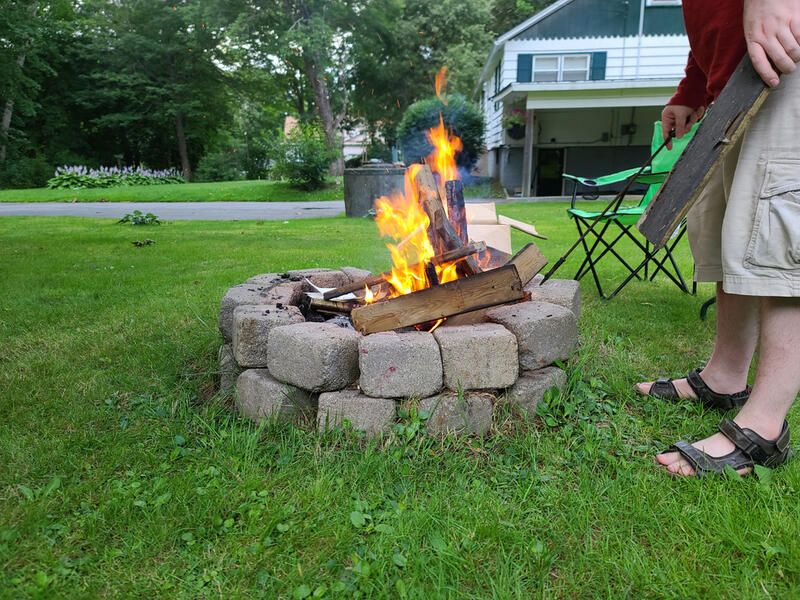 Have fire extinguishers on hand
Summer outdoor activities in the garden can be perfectly complemented by barbecues and carefully monitored flames. You must be entirely aware of the risks and how to mitigate them if you want to enjoy your garden safely.
So when your garden incinerator, chiminea, or fire pit is on full blast and a sparking ember escapes, lighting a neighboring plant on fire, you always want to have a quick plan of action to take care of it before the fire spreads.
Keep a bucket of water nearby at all times so you can douse a fire after you're finished with it. Before stepping inside after putting out a fire, check sure it is fully out because it can restart if it is not.
We strongly recommend that you keep a proper fire extinguisher nearby at all times before setting light to a barbecue or chiminea of any kind, it is best practice to have one outside to cover the garden, shed, or garage.
Use purpose-made fuels
There are several specialized lighting fluids and fuels for barbecues available, so there's no need to use any flammable liquid you can find at home. This can be quite hazardous because some fluids can be more volatile than others. Use only the igniting agents or fire lighters that are offered with the grills; for recommendations, inquire at your neighborhood home goods store.
Don't leave a fire unattended!
Never let a fire burn unattended, even small fires require supervision. It is never a good idea to leave your lawn incinerator, barbecue, or firepit unattended, just like with standard fire safety, mishaps can occur very quickly.
Have your local fire department number on hand
Have your local fire department's telephone number on hand. Whether you light up the barbecue every Sunday or light the fire pit on the occasional cold evening, you always want to keep the local fire department's number on hand in case of emergencies.
For more tips on designing a worry-free zone when it comes to your garden, contact Shrubhub's team of expert landscaping specialists!