Make Your Yard Feel Like Art With These Creative Yard Designs
Published: 16/08/2022 | Updated: 29/03/2023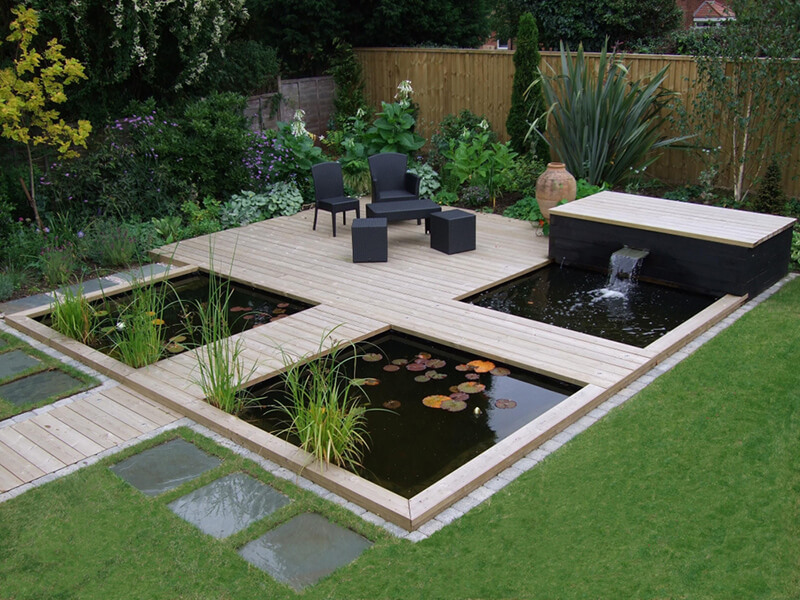 Warning: after you apply any of these to your yard, you may want to live outdoors permanently!


When we talk about yard design, the most popular styles and ideas may come to mind: for example, rocks, water, plants, and ornaments for the perfect Japanese zen design, or bold geometry and linear designs for a sleek modern yard.
At least, those are some of the style alternatives our clients commonly think of for their own yards, and there's nothing wrong with that, but we are here to tell you there are ways to make your outdoor space stand out even more among your neighborhood! You can achieve this by playing around with different planting patterns, or even involving fun DIY ideas anyone can create, using repurposed or inexpensive materials.
Whether your outdoor space is large or small, and whether you are into gardening, entertaining your loved ones with outdoor fun, or even if you prefer to reserve your garden for some quiet alone time, make sure to dive into this list for DIY inspiration!
Enjoy these fun and creative ideas from the ShrubHub Design Experts that will keep you on budget, and you'll be able to create the most unique planters, wow your friends and family, amuse your guests and bring a more homely feel to your yard.
You can recreate them or tweak them to better adapt them to your space, so choose one, gather your supplies, and have fun reviving your yard with a major upgrade!
DIY Ideas That Will Turn Any Yard Into an Outdoor Paradise
This one is for those of you who don't have a lot of outdoor space, but can't wait to get started with gardening! Vertical gardens and hanging planters are rapidly increasing in popularity among homeowners around the world due to a lack of outdoor space to garden in small properties and apartment complexes.
To get started, you can make these beautiful, simple, and inexpensive hanging planters that will add a distinctive touch to your space; and don't worry, there are tons of plants (for example, succulents) that thrive with little to no exposure to sunlight that you could use!
Wooden train planters made with logs or barrels
With this cute wooden train planter, you can choose to fill your garden with flowers, or simply add a colorful touch to your outdoor space! It's easy to make, and it doesn't even need to be perfect, it looks even cuter when it's more rustic. All you'll need for this project are a couple of hollow logs or barrels to upcycle, hammer and chisel, and some of your favorite flowers.
Window boxes
Want to know the perfect way to add some charm to your front yard and simultaneously elevate your home's curb appeal?
Window boxes are the way to go! They are fun and easy DIY projects for beginners due to the simplicity of their structure and how easy it is to build them, you won't need any fancy supplies, just a short list of basic materials you can find at your local home improvement store. You can personalize them so they fit your home's exterior and preferred style. This project will mostly require pre-cut pieces you can find in many stores, which means less stress, less money, and more time saved for you!
Once you're done building and installing your gorgeous DIY window boxes, you'll find there are practically limitless options for you to choose from when it comes to what plants and flowers you can plant there. From your go-to colorful flowers to edible fresh herbs that can come in handy for many recipes, and healing plants you should definitely surround yourself with; the sky's the limit when it comes to these lovely planters.
We recommend considering succulents for those of you who prefer low-maintenance options.
Spilling string lights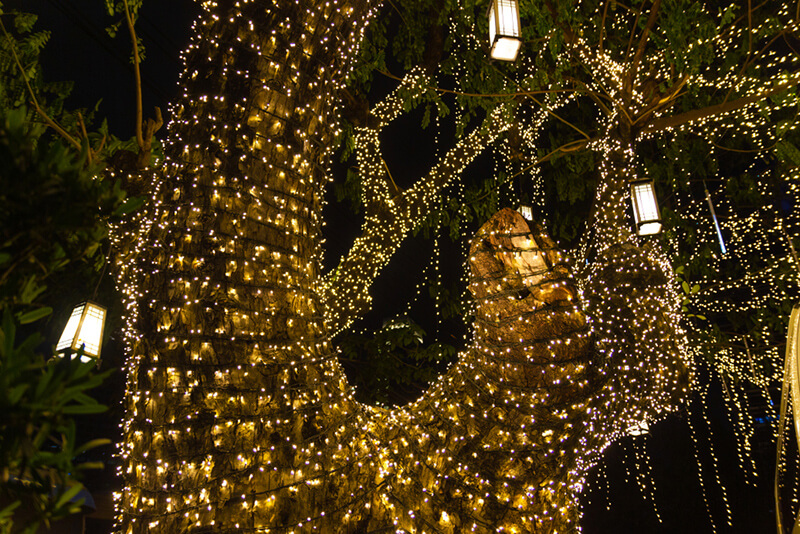 Recycle an old teapot or watering can into an easy-to-make whimsical garden light to make your garden sparkle at night and enhance your yard's appeal with this unique art piece.
It's not all about the looks, string lights are also an environmentally friendly low-energy option to light up your outdoor dinner parties and serve as conversation starters. Summer nights are perfect for some outdoor socializing, and with this quick and easy DIY project, you'll get your yard ready to become everyone's favorite gathering hotspot.
Upcycled objects transformed into unique planters
In these environmentally-conscious times, upcycling is the new way to go about life, and what can't be repurposed as a planter? A lot of unused or worn out household items like old typewriters, coolers, boots, and tin cans, and even old furniture like bookshelves, desks, and chairs can be repurposed as innovative DIY planters; they can be placed in practically any location and you can adapt them to match your garden's style.
They're the easiest way to get started DIYing because these projects require little to no extra supplies other than the objects that are being repurposed, and if you end up loving it you can make it your new hobby or small business idea to make the most out of your peculiar creations. The only limit is your imagination!
Summertime is at its peak, and it will invite all of us to be out more, so why not make your outdoor space a more welcoming spot? Thoughtful landscape design is the key to creating the yard of your dreams, and the good news is you don't need to spend a lot of money to get this!
At ShrubHub Design Experts we work with all sorts of properties, so whether you have a tiny yard in an urban area or a huge outdoor space in the countryside, we will help you transform your patio, yard, or garden, to make the most of your natural surroundings. Our entire process is done online, which means you can start your renovation from the comfort of your own home!
With the guidance of an experienced Project Manager, we will bring your dream yards to life, and thanks to our very latest 3D technology, you'll know exactly how everything will look from an eye-level perspective as if you were walking through your yard.
No matter your lifestyle or preferences, there is always a landscaping design that is perfect for you, and our design professionals will consider your climate, yard dimensions, personal style, and landscape/hardscape requests to come up with a visually stunning and cost-effective design tailored for your unique outdoor space.
The right project is waiting and ShrubHub is here to help create your own outdoor paradise!