Common Landscaping Mistakes to Avoid
Published: 01/12/2022 | Updated: 14/04/2023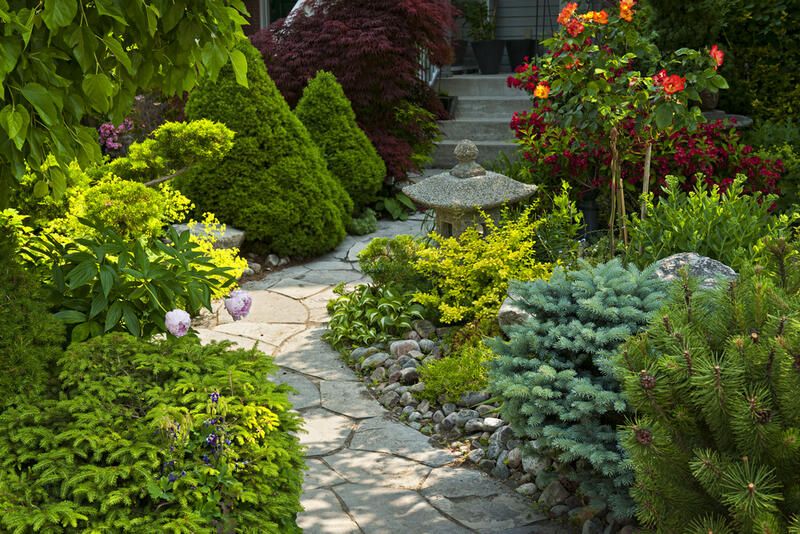 Having an outdoor yard space is like having a clear canvas that you can paint with colors and textures to create a harmonious space you'll enjoy for years on.


While your yard can be your masterpiece and a place where you can spend a relaxing time, it can also turn into a nightmare of maintenance and inconvenience that will just add one more thing to stress about.
In this piece, we go over some of the most common landscaping mistakes that can ruin your outdoor living experience and how to avoid them to ensure an enjoyable and well-designed space.
Using The Wrong Dimensions
One common mistake is failing to make accurate considerations for hardscape dimensions.
A patio is an extension of your indoor space.
It creates flow from the inside to the outside and gives you the room to relax and entertain in the outdoor breeze.
Your patio should ideally have room for furniture, a dining table, and possibly your grilling station\BBQ area.
Failing to secure a patio space that's big enough for an outdoor living often creates a major inconvenience.
The same applies to going for walkways that are too narrow or too wide.
Depending on the square footage you're working with, a wide walkway can be a waste of space that can be used more wisely, and one that's too narrow will lose the functional value of a walkway.
To avoid making this mistake, make sure to measure different parts of your yard, and get advice on the best hardscape-to-softscape ratio for your space.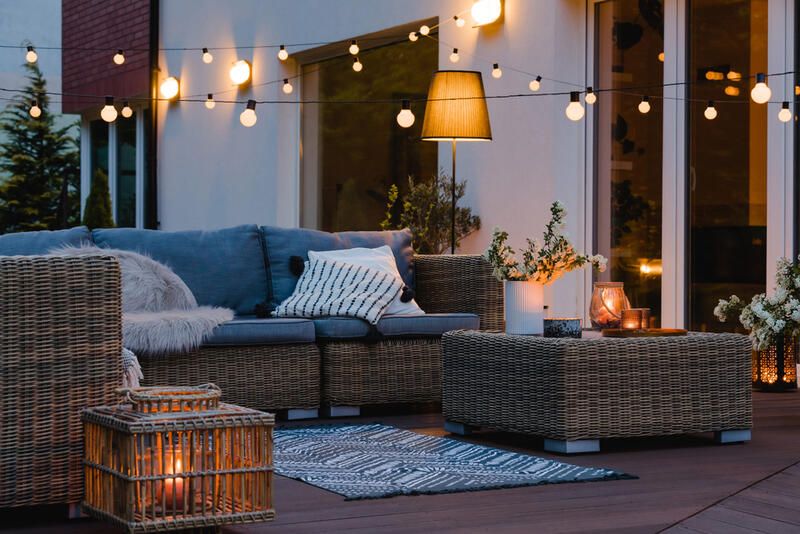 Lack of Design Flow
Your yard should flow seamlessly from one area to the other, the lack thereof can make your space feel uncalculated and randomly pieced together.
A design that doesn't account for the style of the house and the indoor areas leading to the yard won't bring you closer to making the most of your space but rather can be wasteful.
To avoid lacking design flow, make sure to go for color palettes, materials, and design styles that either match or complement your house and your indoor space.
A successful landscape project should highlight your house and your style. Creating an effortless flow will make it easy to personalize and make the most of your expensive real estate.
Planting Trees in Wrong Locations
One of the biggest landscaping mistakes you could make is planting a tree with a big root system too close to your home or patio.
Not considering the growth rate of a tree your planting will compromise your home foundation and other structures.
Tree trunks should be at a decent distance from any hardscape structures to avoid this.
Fruit trees require about 6 hours of sunlight daily to thrive, locating a fruit tree in a shaded area is wasting its potential.
Educating yourself or getting professional advice on how big certain trees get and what they require to thrive will save you a lot of potential damage.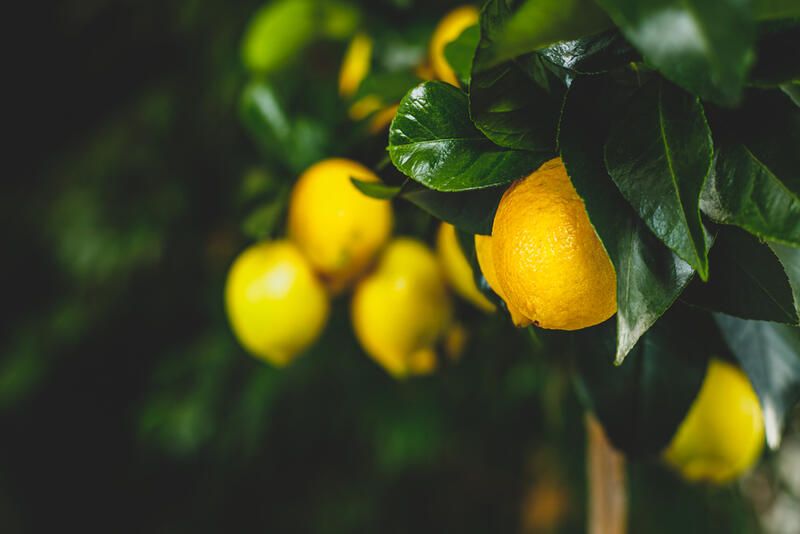 Overlooking your front yard
Your front yard is the first impression family, friends, and even potential buyers get of your home and the area most responsible for curb appeal.
Overlooking a front yard design will leave your house looking bare and unfinished.
With simple landscaping, proper edging, and a small coffee table or porch chairs, you can turn a messy yard into an effortlessly inviting garden.
Failing to research plants
Buying plants without proper planning can turn a bit messy, here are a few things you should be mindful of when making plant selection.
Location
Putting plants in certain locations without knowing their growth rate and their size in full maturity can cause a real problem.
A plant in the wrong spot can block an entry or cause a clustered, overgrown feel.
The Same plant can thrive in one area of your yard and die in another. Being mindful of the sunlight and water needs of each plant will help you avoid the loss of plants.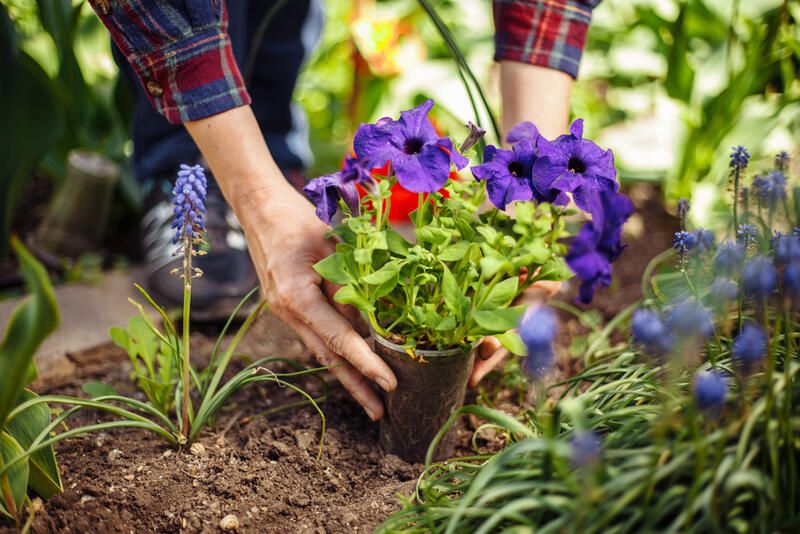 Choosing the wrong plants:
A good design should account for your planting zone, the amount of sunlight that different areas receive, and your conditions such as the presence of pets or wildlife.
Spacing:
Failing to leave enough growing space between plants is a huge mistake a lot of homeowners make.
When plants grow to be clustered together due to the lack of proper spacing, not only do they look overgrown and unattractive but also the lack of airflow causes poor plant health.
Pruning and watering:
Pruning at the wrong time or using the wrong method will affect your plant's health and appearance negatively.
You should ideally prune your shrubs once they finish blooming, though getting professional advice will save you a lot of time, money, and effort.
Overwatering is a wasteful mistake that will flood your raised beds and ruin your plants. Investing in an irrigation system will make your maintenance life miles easier and will help you avoid wasting water.
Make sure to visit a nursery or a local garden center to learn more about what's suitable for your zone before buying plants.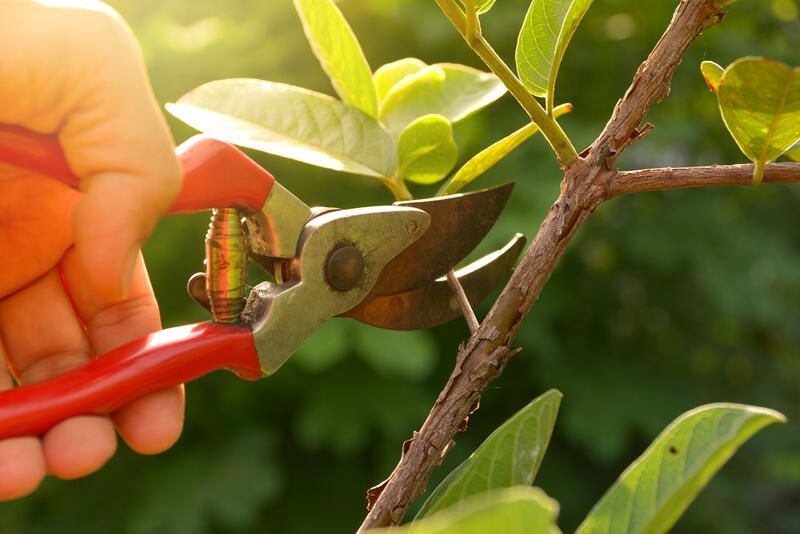 Overlooking outdoor lighting
Outdoor lighting is almost as important as indoor lighting.
Lighting adds functional value and increases the time you can use your yard.
It enables you to still host and entertain even when the sun is down and gives your home great visual value.
Well-lit yards also ensure your safety and make it easier to walk around later in the day avoiding trip accidents.
Overlooking lighting compromises safety and functionality.
A lighting layout should be a part of your initial plan to make sure all light fixtures are well accounted for.
Failing to Have a Clear Design Plan
You might have noticed that the landscaping mistakes mentioned above all return to bad planning.
With the prices of landscape and home improvement materials skyrocketing in recent years, making such mistakes will be a high price to pay.
Having a clear design plot with accurate spacing, decent proportions, and a clear vision that complements the style of the house is essential to any project as it will save you a ton of money and effort.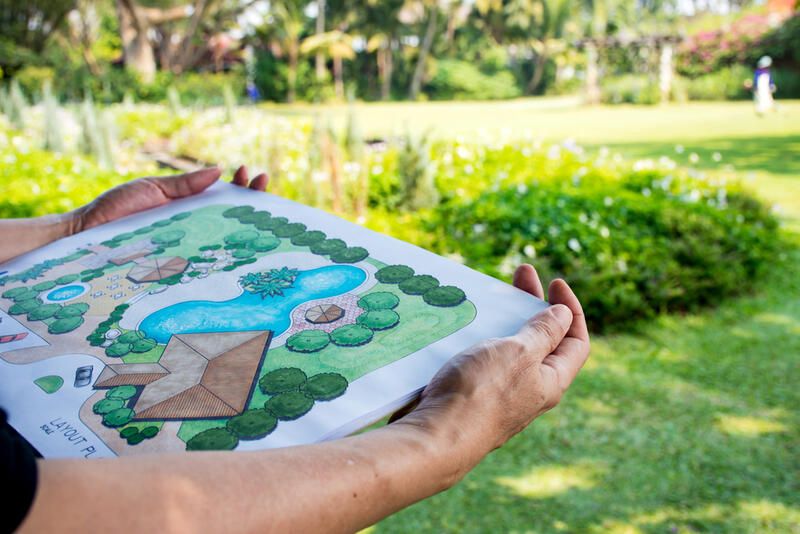 Not consulting professional landscapers
Consulting professionals will save you error-and-trial with expensive materials.
By hiring professionals you'll be saving yourself money and effort and you'll have the comfort of knowing you're making the right decisions.
Shrub Hub can do the planning!
With Shrub Hub's affordable design service, you can work with a team of professional landscapers directly to bring your dream yard to life.
We offer highly personalized services and extremely detailed designs for the best result.
From the best plants for your space to accurate measurements and design proportions, we miss nothing to ensure you an easy installing experience.
Visit Shrubhub.com to learn about our attractive holiday promotions.