Big Ideas for Tiny Chicago Gardens: Get the most out of your Small Chicago Yard with these handy tips!
Published: 09/11/2022 | Updated: 29/03/2023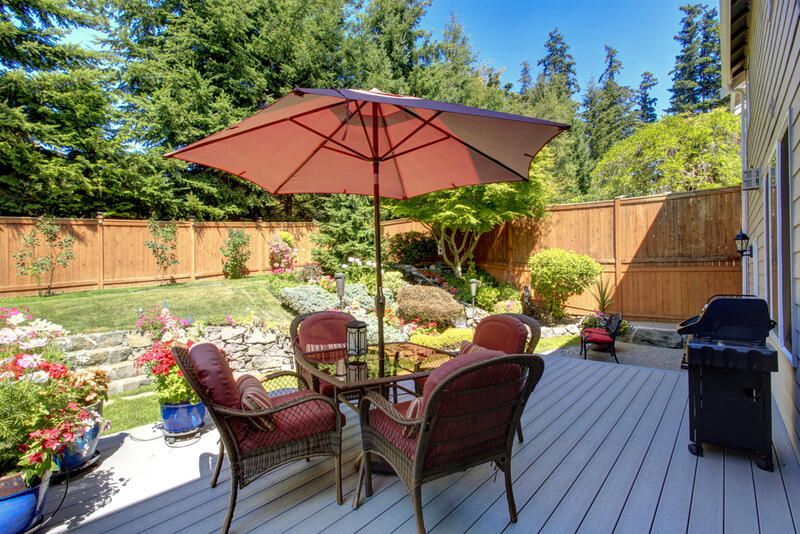 If you live in the Chicago area and don't have the largest of yards, you might think that your options are somewhat limited, but with a few colorful plants and a little planning, even the most spatially challenged gardens can be transformed into beautiful, welcoming spaces.


While smaller gardens may require a bit more planning than larger ones, they come with a host of benefits, and by forcing you to be a bit more creative and selective when choosing which plants and outdoor decor to place in your limited outdoor space, the results are often incredibly stylish. In addition to their petite charm, small gardens are typically wonderfully low maintenance.
So it's time to unleash your creativity and explore the many options you have to bring a small garden to life!
Go Vertical
Levels are your friends in small spaces. Conserve valuable ground space by placing your plants anywhere but there.
Create an attractive gallery wall with an assortment of hanging plants, or, if you don't have the wall space, make the most of a sturdy fence and attach a narrow shelving unit, or for the easiest option, try using a mini ladder as a shelving unit and place it against any stable vertical surface for a makeshift plant display.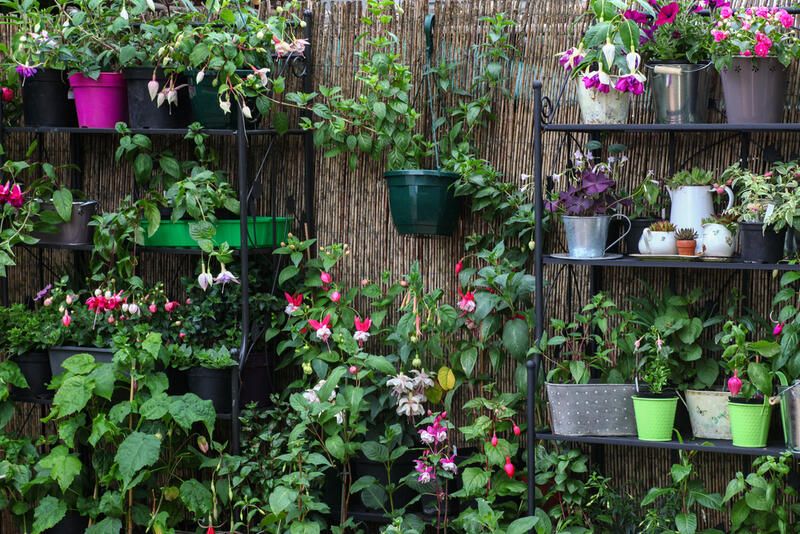 Layers, Layers, Layers
Arranging your plants in layers is a great way to add texture and create an illusion of depth in a tiny garden. Consider combining ground-level beds, raised beds, and vertical plants to give the impression of space and variety.
A Haven for Wildlife
A tiny garden can serve as the perfect little haven for wildlife. Include a couple of bird feeders and make water readily available, either with a small water feature or trays with freshly filled water that birds can readily drink from during the hot summer.
Include little gaps in your fences to encourage hedgehogs to visit your front yard, and plant vibrant flowers to draw in bees and butterflies. A garden that is buzzing with life is a delight for all and adds a lot of curb appeal.
Go All Out with Color!
A splash of color can go a long way when it comes to energizing a small space. Paint your garden or house walls a vivid color to create a sense of depth. A burst of bright color in the background will help your plants to stand out, giving an impression of spaciousness. And as a bonus, color adds a sense of fun and whimsy to an otherwise plain-looking space.
Zone Out with Outdoor Flooring
For some fresh garden ideas, look no further than under your feet. Using different flooring materials like wood, stone, brick, or artificial turf will help to divide the space and give the impression of having various spacious zones, without actually having to add extra borders. See below for a handy list of eco-friendly floor materials:
Wood Flooring
Wood is a popular choice among Chicago gardeners. Redwood and cedar serve as the perfect material for an outdoor patio.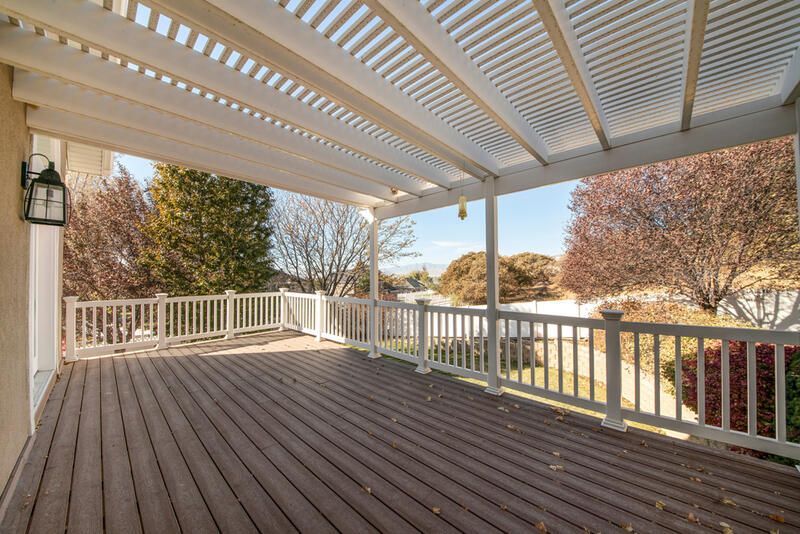 Pro Tip: For outdoor wood to last, make sure to seal and protect it against the elements.
Stone
Stone flooring is renowned for its sturdiness. Stone flooring will see you through many seasons with minimal effort.
Some of your best options for stone flooring include granite, slate, marble, and travertine. Make sure to do your homework before you choose which stone to include in your yard, as each type will require special care.
Brick
Brick flooring is infinitely adaptable and adds a rustic look to any garden. Whether you opt for a classic brick arrangement or a more sophisticated pattern, brick flooring will serve you well. It is long-lasting, low maintenance, and looks great.
Pro tip: Make sure to waterproof your bricks during installation, they are prone to holding water.
Make Use of Pots and Planters
With the cold Chicago winter around the corner, planters are a great way to keep your plants alive and well through the seasons.
Potted plants are mobile, meaning you can follow the sun as it hits different areas in your garden at different times of the year, you can even move them into a mini greenhouse when necessary. In addition to being plant savers, planters and pots of different heights and sizes can easily be arranged to create a focal point or border in any garden.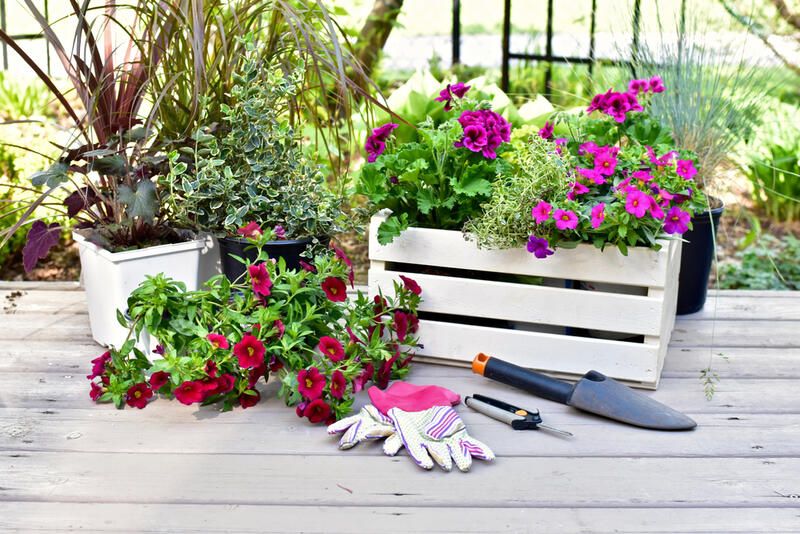 Add an Arbour
A chic garden arbor will add a touch of flair and functionality to any yard.
Arbours are particularly suited to small Chicago gardens as they take up considerably less space than a full-on pergola. These outdoor architectural features create a sense of focus and order in any landscape design and will add a sense of charm to your space.
Add a Tree or Two
In addition to providing height, structure, and a point of focus, trees support a host of wildlife and provide a bounty of benefits to the environment.
Although small garden owners may fear that a tree will outgrow a modest garden and overshadow other plants, there are a variety of trees that work perfectly in a smaller landscape.
A Tree for all Seasons
A few things to consider when choosing a tree is to include one that offers interest across the seasons, from spring blossoms to autumnal shades. When space is premium, choosing a tree that only blooms in April are not the best option.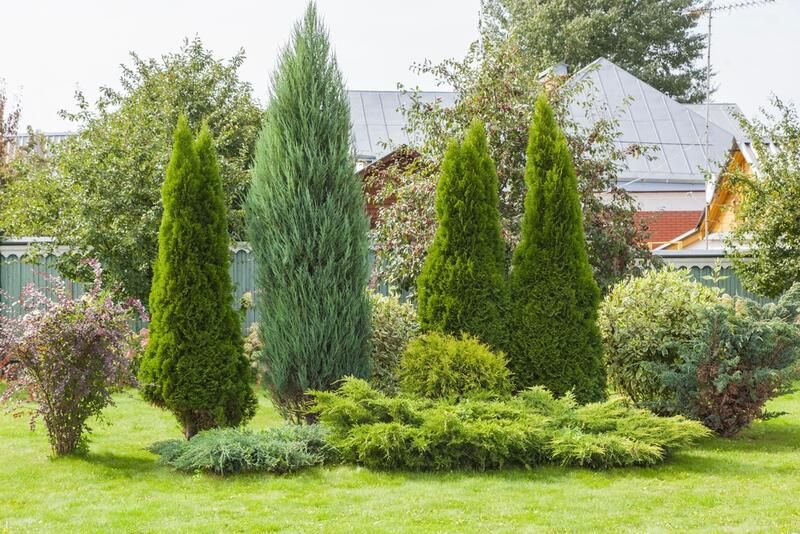 Go Slow
Try to pick a tree that grows slowly. It may be tempting to get a fast-growing tree, but rapid growers will soon outgrow its space. Stick to slow to mature species for the best results.
Consider the Roots
Trees with extensive roots might compete with neighboring plants and cause disrupt flooring and even foundations. Research your roots well before committing to a tree.
Include a Tiny Vegetable Garden
Your garden may be small but consider adding a tiny greenhouse or planters to grow your food season in, season out. Few things are more rewarding than digging into a salad you have grown in your back garden.
Edible gardens have seen a recent surge in popularity so, even if you don't want to start with a full-on greenhouse, why not add a few frost-tolerant lettuce baskets, herbs, and edible flowers to your yard?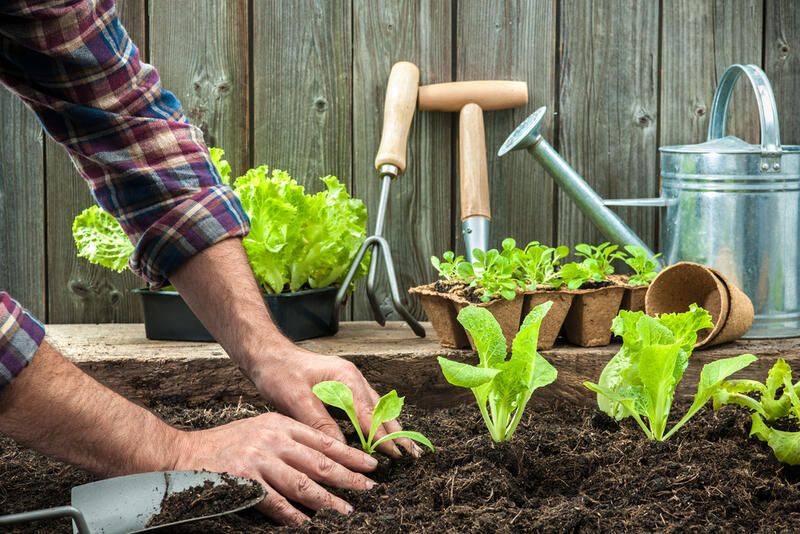 Keep Your Small Space Simple and Cozy
It can be tempting to cram as much as you can into your garden, but this can backfire in a small area. When planning your garden design, decide what is most important to you, what do you want to stand out? Do you opt for more edibles or ornamentals? Ample seating, or lots of lawn space? And do you need an outdoor kitchen, greenhouse, AND pergola? Knowing what you want from your garden before you start planting and installing will go a long way to keeping things simple and cohesive.