Backyard Party Ideas For Hosting Summer Get-togethers
Published: 05/10/2022 | Updated: 29/03/2023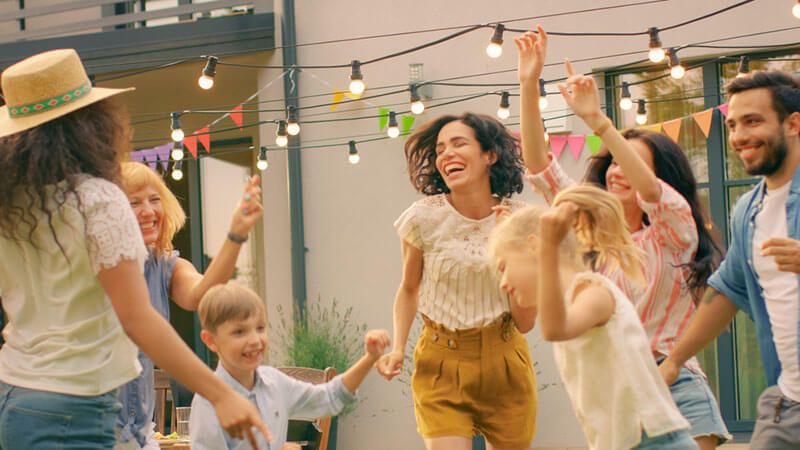 Summer is finally here and you know what that means!


BBQ parties and pool parties and outdoor movie nights all summer long!
When it comes to hosting a backyard party the stress level can be more than what you bargained for, but have no fear: we've put together a list of ways to create an unforgettable party for your guests!
Pre-Party Yard Care: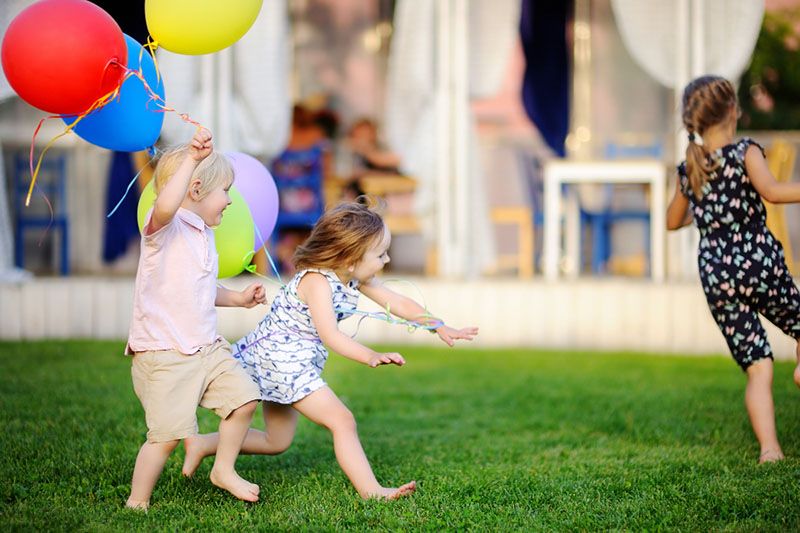 Let's get it kicked off with the basics!
You can throw a party as crazy as you want but without a clean and properly landscaped yard, the overall aesthetic will always be missing something. Always make sure your plants are watered, hedges cut and trimmed, grass well groomed and dead tree branches cut off. This ensures that everything you add to your backyard will be the focus and not your shabby yard.
Backyard Barbecue Parties: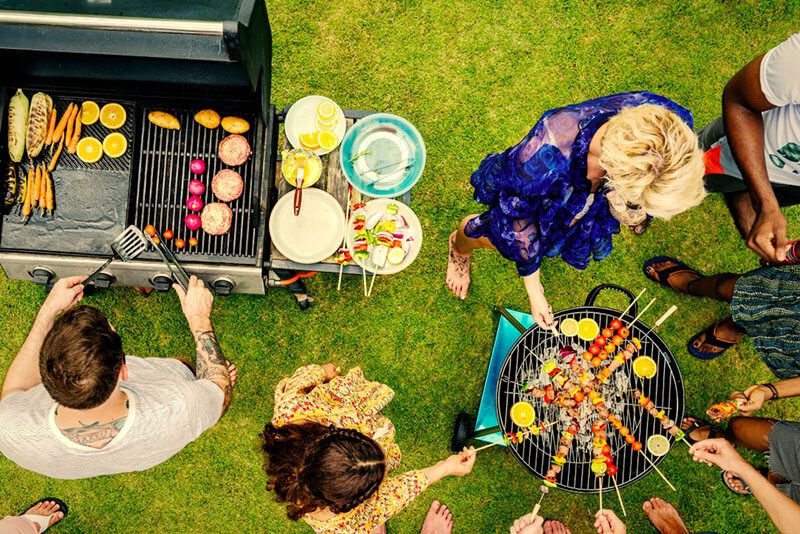 One of the classic parties you can throw is that all-American BBQ. And although simple and straight to the point, you can always do more to liven things up. Having a farm-to-table theme where you prepare your outdoor table in a farmhouse style with fresh fruits and veggies is a great way to start.
When it comes to BBQ's, everyone is always super excited for the food, but very bored of the wait. Good music, fun games, and cozy outdoor furniture are all great ideas to make your outdoor party even more enjoyable for your friends and family.
Keep Your Guests Entertained With These Fun Backyard Party Ideas And Activities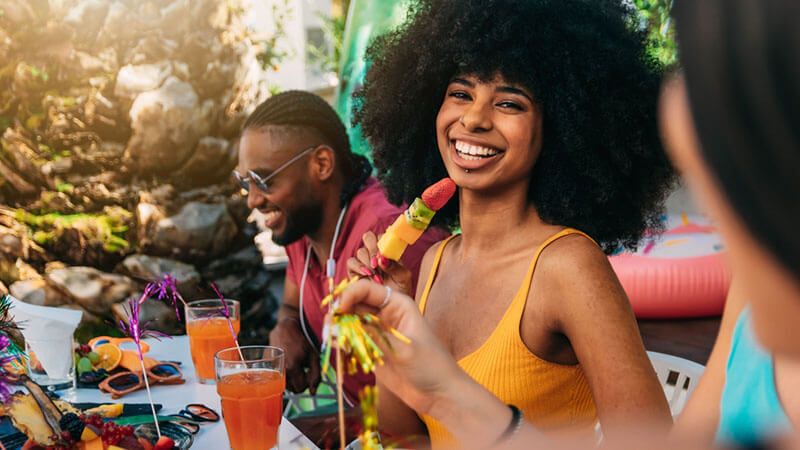 Here are some things you can set up for your guests to enjoy at your next BBQ party or any outdoor gathering in the future:
1. You can keep your visiting family and friends engaged with outdoor activities and games that match their interests like ring toss, darts, human-sized Tic-Tac-Toe, and giant Jenga. These games are essential for a successful and fun outdoor party and they are great ideas to keep the excitement going for your party guests.
2. For kids, setting up games that they can play like a scavenger hunt or providing Nerf guns will keep them entertained and busy.
3. In order to create a relaxing seating area for your outdoor party, setting up a covered patio and a pleasant outdoor lounge area in your home's backyard are fantastic ideas.
4. Rope swings, tire Swings, all the swings! Swings are guaranteed crowd-pleasers that both kids and adults are sure to enjoy at an outdoor party.
5. Bluetooth speakers to play the latest party music and accent lighting to create a fun and cool atmosphere for the occasion.
The best part, all of these ideas can save money, are real simple to execute, and can be done DIY!
Outdoor Party Decorations: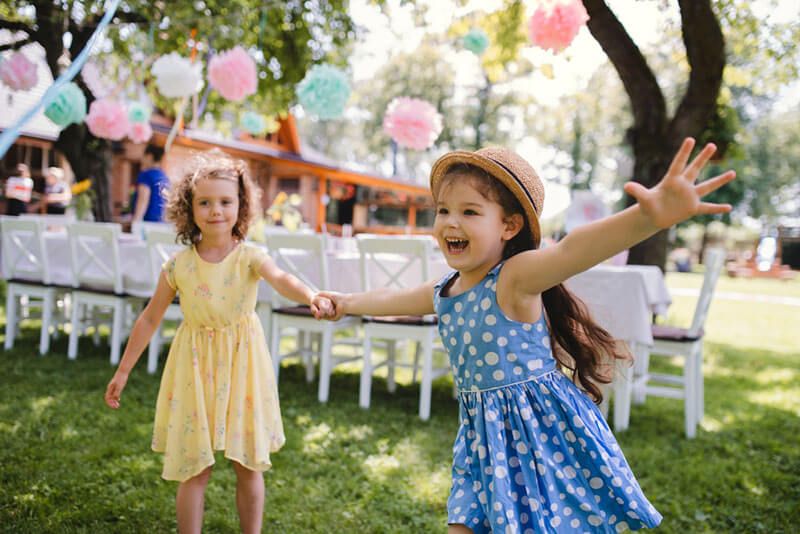 When it comes to elevating your backyard look, one of the best and easiest ways is adding little decorations here and there. Some of the best looking ones are super easy to do and much simpler than you might think!
Lighting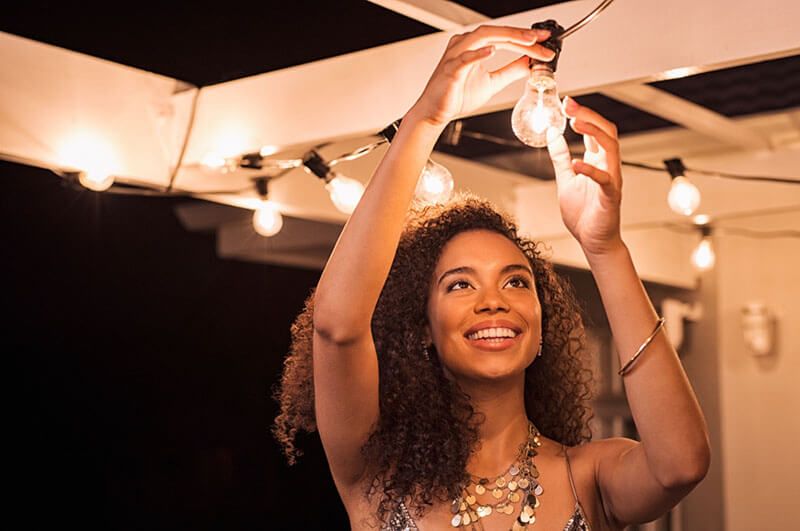 Tea Lights: Hang tea lights from your trees and set up a picnic underneath.
Tree Lanterns: Tree lanterns can add a comfortable and traditional ambiance to your garden decorations.
Candles: Whether you choose flameless or flame candles, they are both a great way to add a warm and gentle atmosphere to your party. And they are perfect for a relaxed outdoors movie night.
Cozy and Cute: Mandala tapestries, cute throw pillows, and cozy blankets are great decorative features to create that cozy and cute ambiance that is sure to make your guests feel comfortable and at home.
Potted Plants: Arrange your potted plants in a creative and aesthetically pleasing way to create a relaxing and welcoming outdoor space for your guests. Attach them to your pergolas, set them up along your pool, or use them as borders for your garden pathway or to add a pop of color around your seating area.
Let Your Kids Help Out: Letting kids decorate and allowing them to help you set up the area for your outdoor gathering is also an excellent idea for a family activity. You can set up a decorative craft project for your kids to feel included.
DIY Fire Pits
Some of the best memories of summer nights are laughing around the warm glow of the fire and telling stories and jokes with your friends and loved ones! Built-in fire pits can be pricey but the surprise is you can DIY it!
One easy way is grabbing yourself a portable fire pit from a department store and setting it up. Although a pretty easy fix, it isn't the best look overall. Alternatively, you can grab some concrete, and a rounded mold and build your own custom-made fire pit! We know it can sound complicated but all you really need is 2 hours and a good YouTube tutorial!
Set Up A Chalkboard for Your Outdoor Party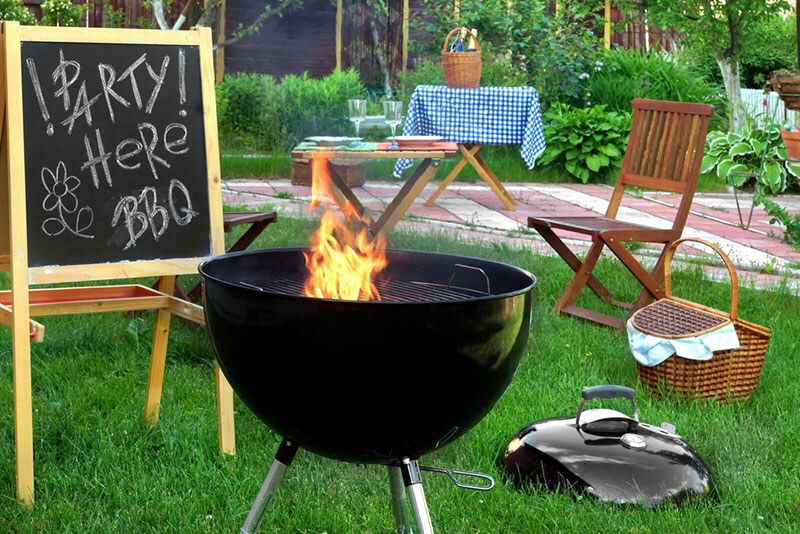 There are always memories you want to remember from every party you host, little comments people forget to tell you, funny jokes, and just the presence of your loved ones! One of the best ways to have never-ending memories is by building your own chalkboard outside where guests can leave a cute note, drawing, signature, joke, or even a memory from the night! Outdoor chalkboards can be as easy as purchasing a chalkboard. Or you can go the DIY way which is grabbing a large piece of wood, chalkboard paint, and some nails to hang it up!
Hammock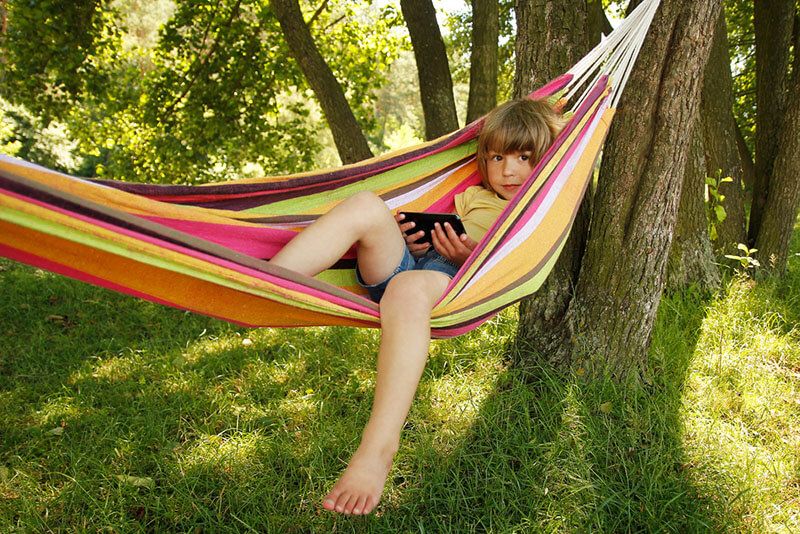 During every backyard party, there's always someone who wants to kick back and enjoy the sunshine, usually, it's us! Hammocks are a perfect way to add something extra to your outdoors without taking up too much space. They're fun for adults and kids and look great even in small spaces! They are even easy to make, all you really need is some rope and old fabric you no longer need!
Pool Parties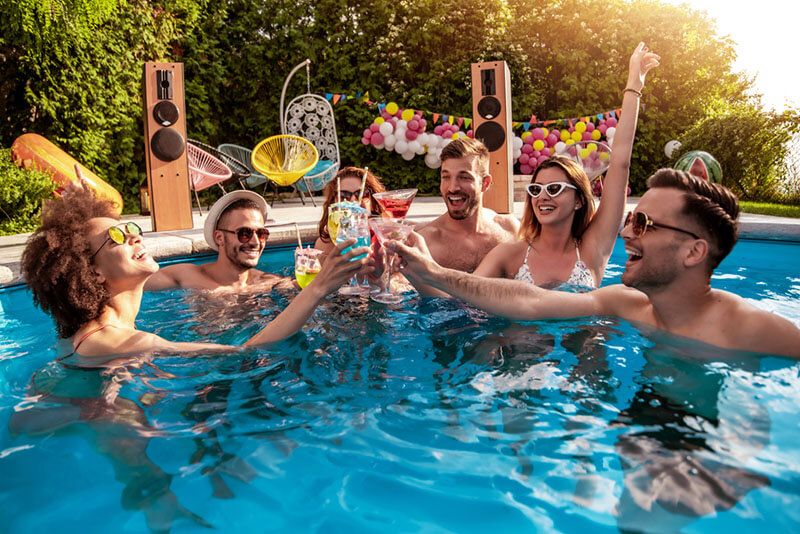 And we've reached the staple of every summer party ever, the inevitable pool party! Pool parties can often be the best and most fun part of summer yet the most exhausting to set up for. We put together some small DIYs and party extras that could help you take your pool party to the next level.
Setting up a sprinkler near the pool for a waterfall effect!
Drink floaters for the pool
Towel Caddies by the water
Pool games are always a hit! Beach balls and water guns are guaranteed crowd-pleasers for kids and parents alike
Waterproof Floor Pillows & Bean Bags for a casual outdoor seating area
Build Your Own Taco Board
Icy Drinks In an Iced Out Kiddie Pool
Magical Lighting (Flameless Candles in Pool & Out)
There are so many things you can do when it comes to a pool party so we'll make sure to set up a future blog for you guys dedicated to it!
Essential Summer Party Supplies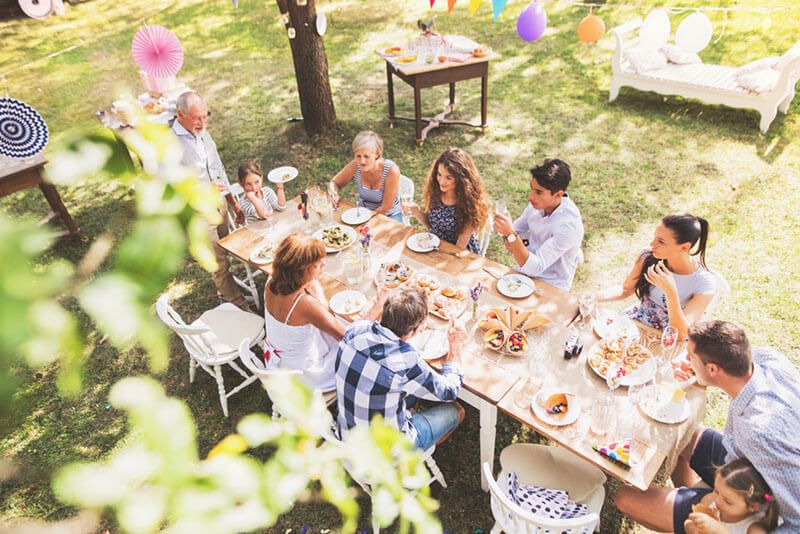 Food and Drinks
Choose a menu that contains food that is simple to eat like skewers and finger food. Also, try to go with choices that are not easy to go bad in hot temperatures. Still, you should have the tools needed to keep hot food hot and cold food cold. And of course, don't forget to check your guest list and be inclusive by providing vegetarian options to your vegan guests. And don't forget the dessert table! Cakes, cupcakes, and ice cream are a must. For drinks, make sure you have a constant supply of cool beverages like water and soda to keep your guests hydrated.
Ice Maker and Cooler
In hot weather, ice is on demand. Having a good ice maker in your house will make your life easier and will provide you with a constant supply of ice. Fill up your coolers with some ice to keep drinks and food cool.
Two Words: Snow Cones!
Snow cones are a fantastic idea for an icy treat for your party guests; both kids and parents are sure to enjoy them.
Fruit Baskets
Fruit baskets offer a beautiful display to add to your outdoor party decorations. Fill them up with seasonal fruits to offer a quick and healthy snack to your guests.
Sunscreen and Tanning Oil Basket near The Lounges
Under the hot sun rays, sunscreen is a necessity. This will keep your guests, especially ones with sensitive skin, from falling victim to sunburns. And for those who are after building a perfect tan, tanning oil always comes in handy. Besides, those nicely-arranged baskets can be a fantastic way to add to your outdoor decorations.
Get Rid of The Bugs
Bugs are the most active during hot temperatures. If left unchecked, they could really ruin the mood of your guests. Here are some ideas to keep the bugs away.
Bug spray: Providing bug spray will keep your guests happy and comfortable during their visit.
Fans: setting up outdoor fans will not only provide a much-needed cool breeze under the hot temperature but it will also help drive away mosquitos and other uninvited flying insects.
Standing water: make sure to remove any standing water from your yard a couple of days before your guests are expected to visit. Bugs, particularly mosquitoes, breed in standing water such as rain gutters, kiddie pools, and any water that has accumulated in flowerpots or other soil depressions as a result of rain or plant watering. So, it is essential to drain them properly before inviting guests over for an outdoor party.
Solar Lighting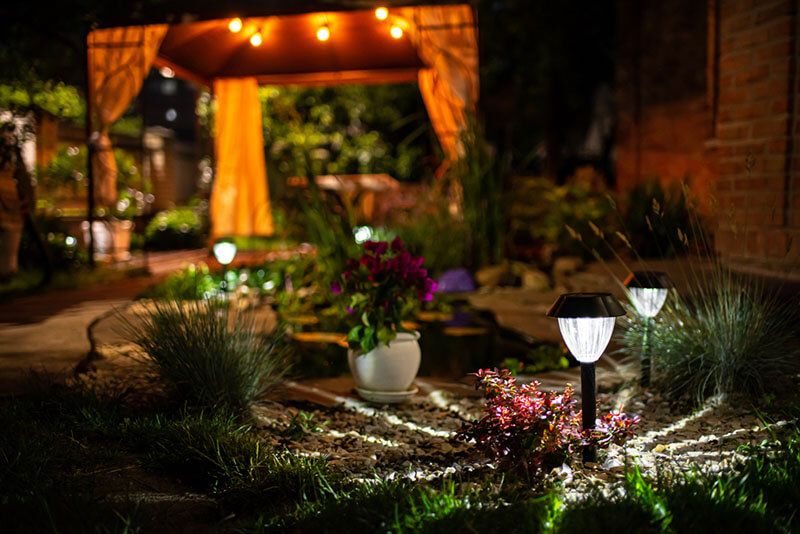 Evenings in the backyard can be wonderful thanks to strategically placed lighting. Additionally, illuminating your outdoors properly during parties is necessary for safety reasons and to avoid leaving your guests in the dark, especially if your yard has a pool.
With the addition of environmentally friendly solar string lights to your yard, you can illuminate your pathways, highlight your outdoor decorations, and save money. To establish a fun and warm ambiance, string them up in your favorite shade trees, across decorative wooden posts, or along your pergolas.
Party Favors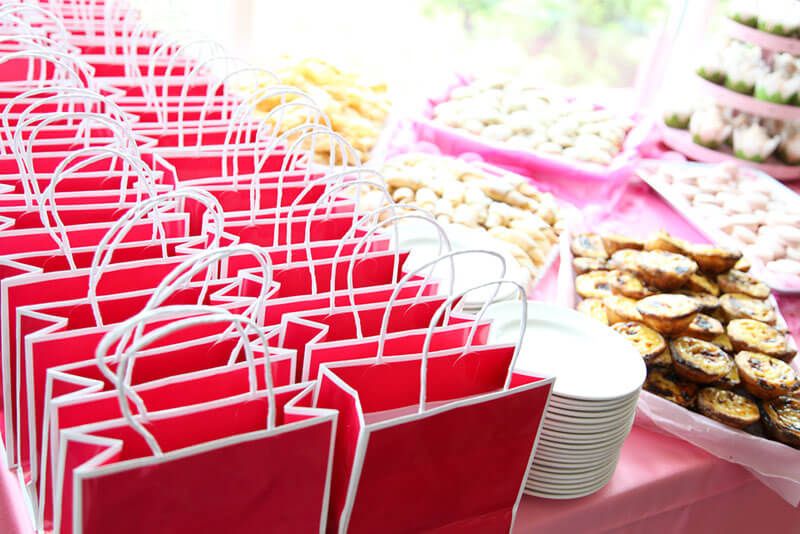 Don't forget to add party favors to your party supplies list! Party favors are a great way to thank your guests for attending and to create a memento of the occasion.
Ready To Become The Most Popular Outdoor Party Host Among Your Friends And Family?
Whether you use your outdoor space to entertain family and friends, throw BBQs, or just have a peaceful outside space for yourself, you should constantly keep it in excellent condition. When it comes to planning everything, the #1 thing to remember is you need to work with the space you have which is why we created an offer with ShrubHub for a FREE phone consultation and 70% off your order for a full 3D design and plant legend to help you design the backyard of your dreams.
Check it out now! ShrubHub.com