Annuals vs Perennials: Which Ones Are Better for Your Home Garden?
Published: 31/10/2022 | Updated: 20/07/2023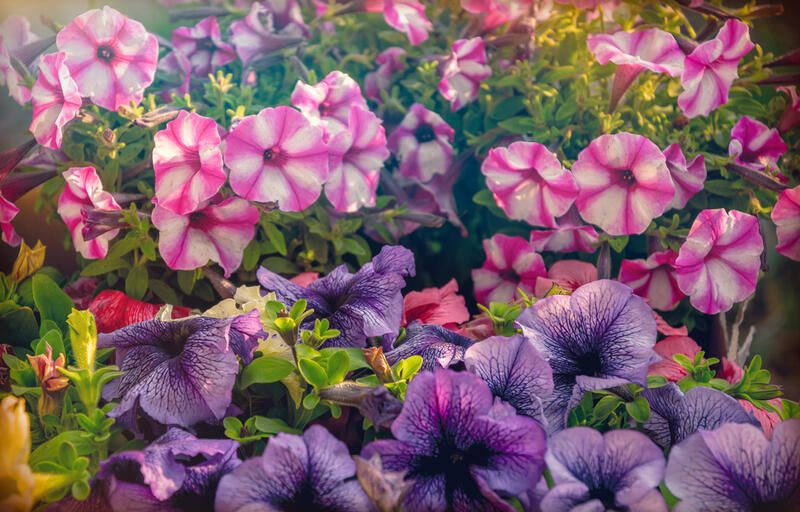 More and more gardeners are discovering the joys of growing perennial and annual plants.


Whether you're starting a new garden or adding to an old one, you can enjoy blossoms all season long with these plants. But there's something else you should know; annual and perennial plants aren't always the best choice for your yard or patio. While both are beautiful, each type has its pros and cons that make it better suited for certain garden types than others.
In this guide, we'll explore which plants are best suited for your individual needs—and how to take care of them once they arrive at your door!
What are annual plants?
Annuals are plants that grow, flower, and die in one season. Unlike perennials, they don't come back the following year. And since they have only one growing season, they must be replanted each spring. Annuals are also known as hardy annuals and are most often grown from seed. Some can be purchased as young plants, which makes them more convenient to maintain than seeds—but if you're looking for a long-term investment in your garden's beauty, it's better to opt for perennials instead (more on those below). That said, annuals are easy to grow, and many are drought-tolerant.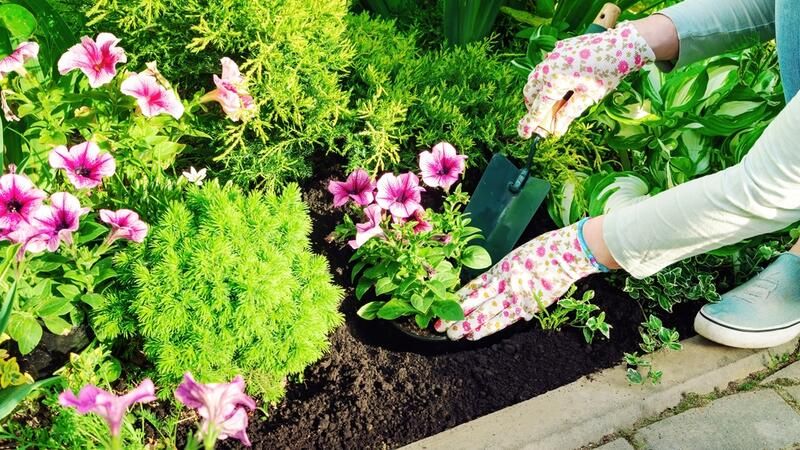 What Are the Best Annual Flowers to Grow?
If you're new to gardening, annuals are a great place to start. They can be grown in pots or directly in the ground and will quickly fill your garden with color and beauty. Some of the best annual flowers for beginner gardeners include:
Carnations

Zinnias

Marigolds

Cosmos

Sunflowers (grow from seed or buy already started plants)

Snapdragons (grow from seed or buy already started plants)

Petunias (grow from seed or buy already started plants)
Geraniums are also good choices—they're easy to grow and bloom all summer long. Impatiens are another great option; they come in many different colors and sizes so there's something for everyone!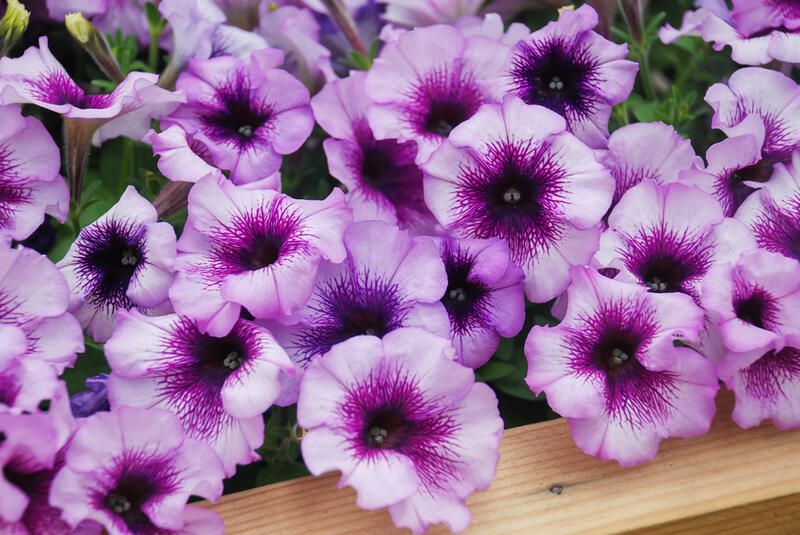 How to Grow Annuals?
You can grow annuals in the ground or containers.
To plant annuals in the ground:

Dig a hole about twice as deep as the root ball of your plant and place it in that hole. Fill around with soil so that only 1/2 inch (1.27 cm) of soil is above ground level. Water well until water drains from holes at the bottom of the container, then water once per week during dry periods to keep the soil moist but not soggy until seeds germinate or plants are established. Keep evenly moist after that; do not over-water because this can cause disease problems!

To grow annuals in containers:

Choose a potting mix specifically made for growing annuals rather than perennials, herbs, vegetable plants, or shrubs because they need different nutrients than other plant types (specific nitrogen). Make sure you don't use any chemicals on these pots while you're growing them either because it will harm your plants!
How to care for annuals?
Watering: Water is essential for all plants to grow, but annuals need to thrive. In general, you should water your annuals every three to five days in the hot summer months and less often in cooler weather.

Fertilizing: Fertilize your annuals according to package instructions (or if there are none, use 1/4 the recommended amount of fertilizer). As a general rule of thumb, fertilize once per month from April through September if you live where temperatures are above 70°F and twice per month during those months if temperatures fall below 60°F—your plants will be able to tell you when they need more food by wilting or showing signs of nutrient deficiency (e.g., yellowing leaves).
When to prune annuals?
When to prune annuals?
Annual plants are an excellent choice for the beginning gardener. They require less care than perennials and usually have a shorter growing season, making them easier to maintain. However, as with any type of plant, some tasks need to be performed at specific times for them to thrive and reach their full potential.
Pruning is one such task that can make all the difference when it comes to your annual plants thriving or not thriving. There are three key times when you should prune annuals: early spring before they start growing again (this will prevent long stems from forming), midsummer (to keep plants compact), and late fall/early winter (to encourage buds on new growth).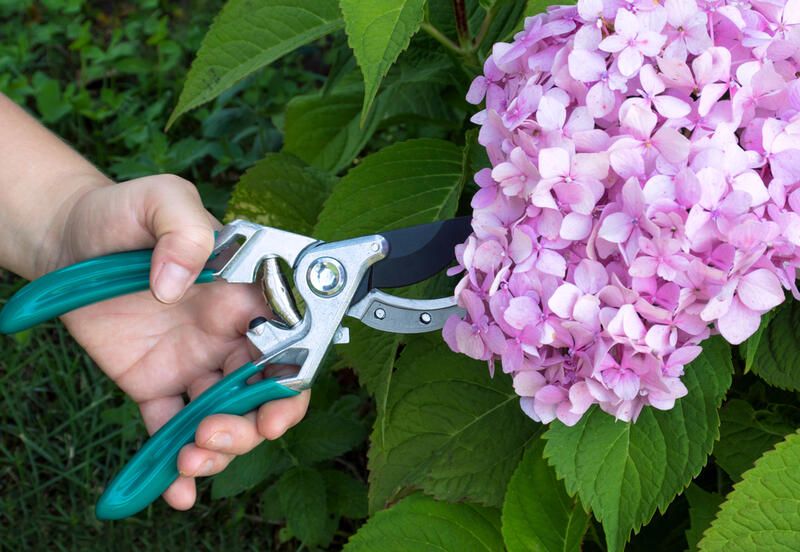 What are perennials?
Perennials are plants that grow for more than one year, bloom annually, and often regrow after being cut back. Many perennials can be divided and replanted to create more plants. While annuals will die off each year without regular maintenance (like pruning), perennials can last for several years before needing to be replaced. The cost of buying perennials is typically higher than buying annuals because they take longer to reach maturity and may need special care during their first few years in the ground.
What are the best perennial plants and flowering plants?
Perennial plants regrow without having to be replanted! They are plants that live for more than two years. They usually bloom within the first year and then produce flowers every year after that, making them an easy-to-grow addition to your landscape.
Perennials tend to come in a wide variety of colors, shapes, and sizes. Some perennials grow only 6 inches high while others will reach 4 feet tall and wide. Some perennial varieties are brightly colored while others have subtle shades that blend into their surroundings. Many perennials have fragrant blooms as well!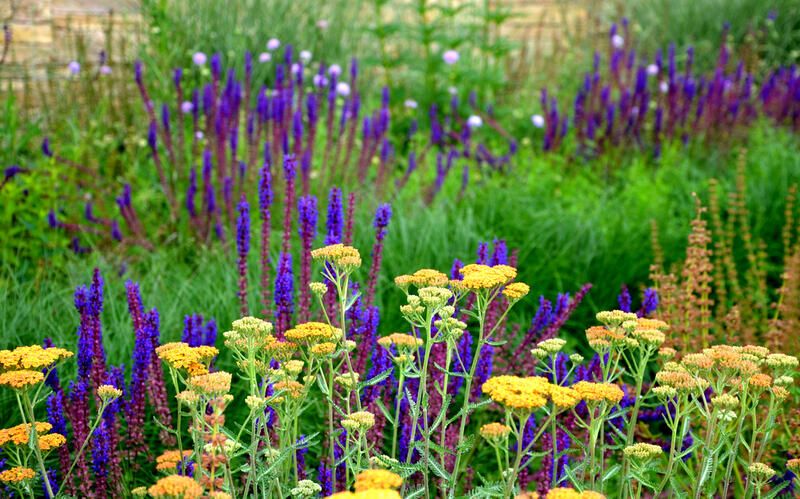 How to grow perennials?
Planting perennials is a great choice if you want to add color and texture to your garden. They come in many varieties, including plants with flowers, stems, and foliage that will give your garden a lush look all summer long.
You can plant perennials directly into the ground or in containers and garden beds. If planting in containers uses at least a 3-gallon container for each plant (except for herbs). For best results pot up plants 2 weeks before transplanting outside after the last frost date.
Plant perennials in groups for a more natural look by staggering heights of each variety so they have time to grow before blooming out of sync with one another.
Be sure to water regularly until established because once established most perennials require little care once planted.
How to care for perennials?
Prune back to the ground in winter.

Don't over-fertilize.

Don't overwater (or underwater either, depending on the plant).

Don't let them dry out: When it's hot and dry, give your plants a good soaking—inside out if you can—to keep them hydrated until the rain comes again. But don't let them get too wet or you'll encourage mold and other problems. Similarly, if you live in an area that gets cold winters with heavy snowfall, water your perennials regularly during freezing temperatures so they don't freeze solid and die back to their roots.

Don't let them get too hot: In general, most perennials prefer cool temperatures with plenty of moisture—around 60 degrees is ideal for most varieties of plants grown indoors during the summer months—but some heat-loving species do better when temperatures go above 70 degrees F (21 C) during daylight hours for several weeks of the growing season; these include foxglove (Digitalis), lavender (Lavandula) and yarrow (Achillea).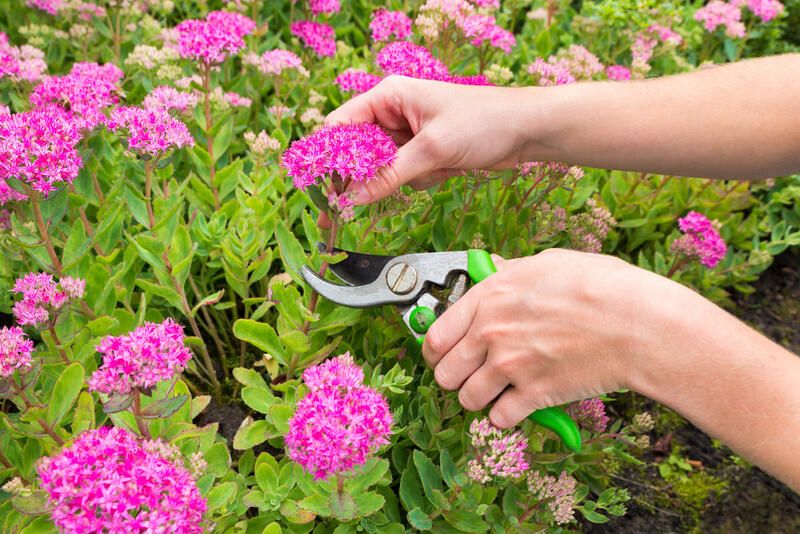 when to prune perennials?
Perennial flowers are the backbone of your garden, but they require a little extra attention. To keep them healthy and attractive, it's important to prune them regularly. The best time to do this is after all their flowers have bloomed and wilted so that you can see clearly where new growth will emerge in spring.
When pruning perennials (specifically those that grow tall), make sure the base of your plant isn't being damaged with each cut. Cut back just outside the bud or leaf clusters—this way there's some space for new growth without leaving behind bare stems where sunlight could damage it over time.
Annuals vs Perennials: Which Plants Are Better for Your Garden?
Most people have a preference for annuals or perennials. It's just a matter of what type of gardener you are. If you're someone with less time to spend on your garden, annuals will be better for you because they proliferate and can be planted in the spring and harvested before the first frost. Perennials require more care and maintenance, but they'll return year after year once they've been established.
If you live somewhere with mild temperatures, such as California or Florida (that is—not Alaska), then annuals are probably your best bet because they can withstand extreme heat that would kill other plants. Perennials will die during this same kind of heat wave if it lasts long enough, but since many perennials only come back once per year (like daffodils) while others come back annually (such as marigolds), it may take longer for them to recover from any damage done by heavy winds or drought conditions than an annual would take to rebound from being cut down by vandals who want fresh-cut flowers for their weddings day after day until the supply runs out!
Both annuals and perennials have their place in the garden.
Both annuals and perennials have their place in the garden. Annuals are an excellent choice for gardeners who don't have a lot of time to care for their plants; they'll typically bloom once before dying back completely, so there's little maintenance required outside of planting and harvesting. Perennials require more care than annuals—you'll need to water, fertilize, and deadhead them throughout the seasons—but they're well worth it if you want to see your plants grow year after year.
Conclusion
As you can see, there are both pros and cons to each type of plant. You may have noticed that some of the annuals we discussed here (like African violets) are perennial plants that behave like annuals. So, while they may not be "true" perennials, they still bring many benefits to your garden—and there is no reason why you shouldn't try them out!