8 Fairy Garden Ideas: Landscaping Projects That Bring Magic to Your Outdoor Space
Published: 20/01/2023 | Updated: 16/05/2023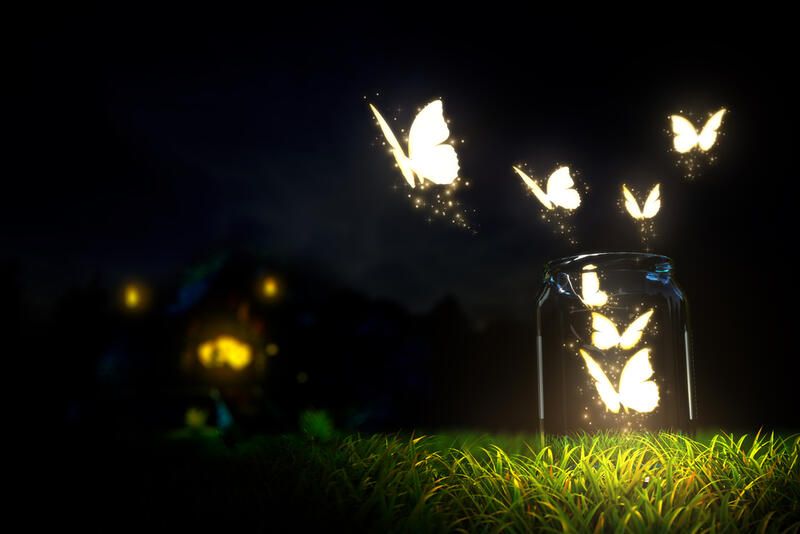 When life goes adrift, escape your chaotic world and step into the enchanting realm of a fairytale.


Heart-stirring castles, talking animals, gushing waterfalls, magical villages, blooming exotic roses, gorgeous fairies, and majestic mountains, talk about a fairytale dream coming true!
In case you are looking forward to being whisked away to an out-of-this-world space, live the fairytale life down to every magical bit by building a spellbinding fairy garden in the heart of your outdoor space.
Who knows, maybe if you create a magical fairy garden, you could be teleported to a world of fantasy, bringing some magic to your life.
The Benefits of Having Fairy Gardens
What better way to fit together an otherworldly land than by unlocking the wonders of your imagination? With a wide array of fairy garden accessories and miniatures, you get to push the boundaries of creativity to build a little magical scene.
No matter if your fairy garden is seasonal or thematic, the entire process of bringing it to life is tremendously fun. You can either enter the fairy wonderland on your own to please your inner dreamer or enjoy the ride with your little ones to grease their creative gears.
Give yourself a sense of accomplishment by bringing a fairy scene to life. Remember that it's not entirely about creating a fairy-themed garden, it is primarily about the magic of the journey.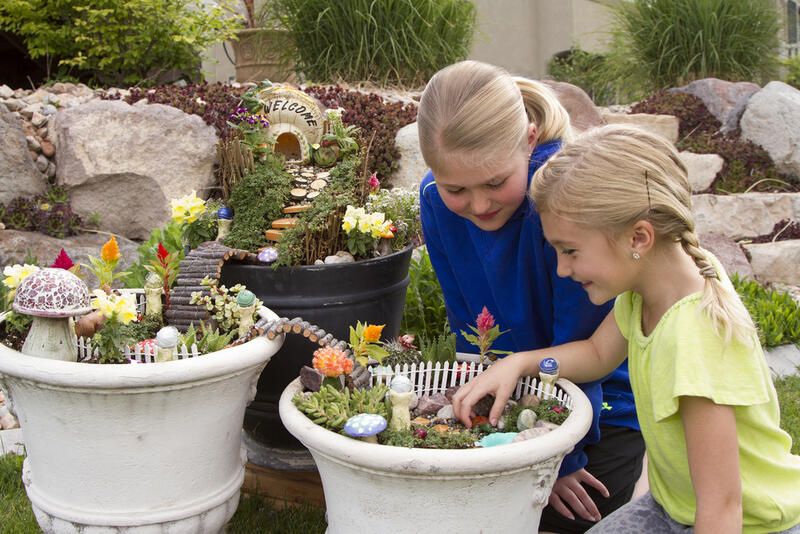 Without further ado, to fashion your miniature garden to be an escape beautiful enough that you would never want to go indoors again, keep scrolling for a breakdown of everything you need to know about your own DIY fairy garden ideas:
Window Box Fairy Garden
Not enough space to fashion your darling fairy garden? No problem. Channel the whimsical atmosphere of fairytales through a simple exterior design feature: a humble, old window box.
Instead of having drab windows, add depth, dimension, and a splash of color to your abode. Enliven your old window box with mini florals, tiny mushrooms, some wood slices, a tiny tree, stepping stones, and a tiny pot.
Destined for majestic greatness, these tiny gardens transform a traditional window into a breathtaking mansion for fairies.
With a window box that brings your favorite fairytale alive, you will not only add some magic to your windows but also step up your style game, make a colorful architectural statement, and set your imagination free to fashion a miniature world of your creation.
Solar-powered Jar Garden
Is this jar empty? Are you about to throw it away and replace it with a new one? Hold on a second! This is nothing but a blank canvas that is about to go to waste. Think of all the innovative works of art, all the creative possibilities that could be crafted simply by using a jar.
Nothing could ever strike you as bewitching as much as this jar-shaped tiny fairy house. Adorned with glaringly beautiful pebbles, a tiny painted door with a petite doorknob, and a solar-powered lid; your fairy home adds an air of dreaminess to your outdoor space.
Lining your yard's pathway with some twinkling fairy jars, you will perfect a magical gateway that ushers your visitors into the fantasy world, offering them a spellbinding experience.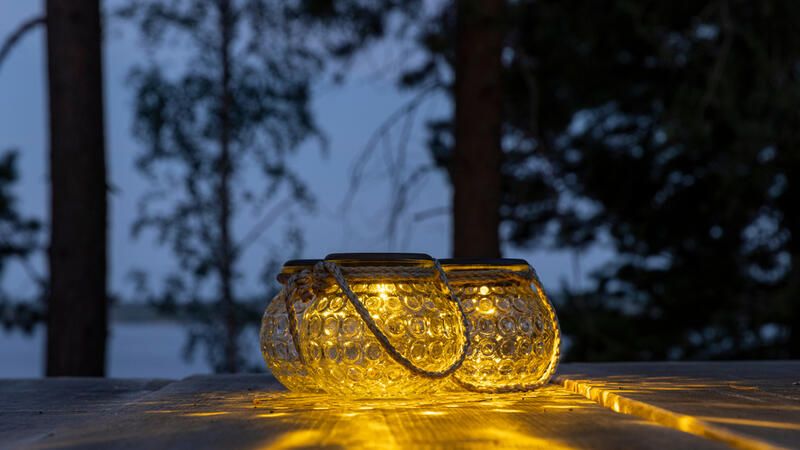 Wooden Fairy Village
Envision little fairies magically hovering all over your garden, adorably fluttering their tiny wings while on their way to enter their petite houses.
To make this fantasy a living one, create a welcoming environment for the fairies by building their tiny village.
Going above and beyond to commune with nature (even in this dwarfed version of a garden), you can add tiny shrubs and trees to encircle the entire village and create a gradient of wilderness. In random order, build mini houses and shops in different shapes and sizes. Throw in some miniature pebbles to separate the buildings and give the flowing river a more realistic vibe.
Wheelbarrow Fairy Garden
Of all the other fairy garden designs, this one is a catch. The reason: repurposing worn-out objects and turning them into an entirely separate creation is simply magic! And what could be more magical than a fairy garden?
Your old (probably rusty now) wheelbarrow not only holds loads of memories of your outdoor space but also has a character, personality, and soul. When you mystically transform it into this new fairy-themed masterpiece, part of its old soul will stick around.
To start, you need to first bring out the kid in you. Then, position a medium-sized house on top of the soil, add a stone walkway, envelop the wheelbarrow with an enchanting border by installing a fence, plant different-sized plants, adorn the patio with cozy furniture, and finally cover the bare spots with gravel.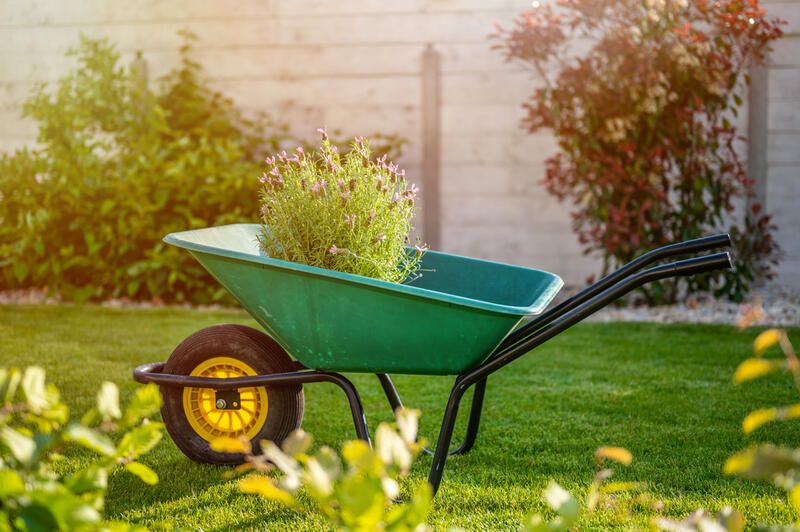 Fairy Doors Growing on Trees
Let your imagination run wild with one of the best fairy garden ideas! At the base of your trees, install elf-suited doors, adorable enough to summon them to your garden.
With the help of a jigsaw, cut your favorite shapes and sizes. Now, it's time to get crafty and tap into your inner (probably hidden somewhere) artist. Fetch various-colored paint and some brushes to craft the most lovable doors you could ever come across or create.
Putting the finishing touches on your doors, add yea big doorknobs and eyelets.
Plants That Belong in a Fairytale
Looking for a way to invite the little fairies over to your outdoor space? Create the kind of whimsical, serene retreat that harbors their favorite flowers.
Summon an Energy reminiscent of a Zen Garden with the fluffy ageratums. Glaring in a captivating blue shade, this magical flower grows in a full-sun location.
Bearing plentiful, tiny blossoms, the fairy rose glows in a light pink shade and boasts blushed blooms that make it a perfect choice for a fairy garden (the name is irrefutable proof).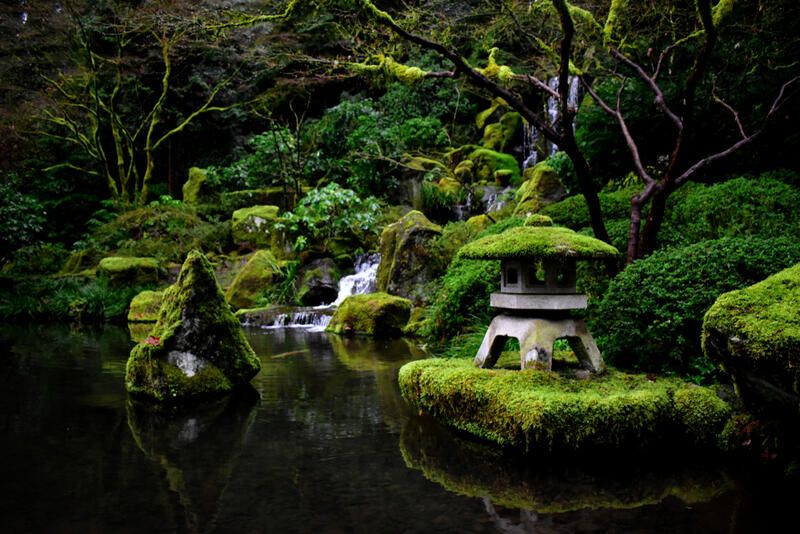 A Fairy-inspired Hidden Corner
Ever felt jealous that kids could escape their world at any time by climbing their way up to their treehouses? While it might be somewhat difficult to build a treehouse for yourself, you can enjoy a grown-up version of a hideaway.
Marked by an arch-shaped trellis that is adorned with rosy climbers, your secret spot is fully embraced with foliage. If there's a fairy garden DIY idea that would make you feel like you are wandering in a fairytale, the hidden corner is it!
To fashion the perfect fairytale seclusion, add cozy furniture, a water feature, some stones and pebbles, and fragrant roses for a restful backyard journey.
A Whimsical Glow for a Magical Effect
What does your fairy garden look like once the sun goes down? If it's lost in inky darkness, then it's about time to introduce it to the nightlife.
To enhance the air of romance and add extra sparkle to your fairy garden, install tiny string lights, either by stretching a whimsical string on your fence or by lighting up a pathway.
For a soft, hidden glow that resembles flying fairies, go for wrapping tiny wire LEDs around your trees, shrubs, or hardy flowers to give your garden a playful, fairytale-themed touch.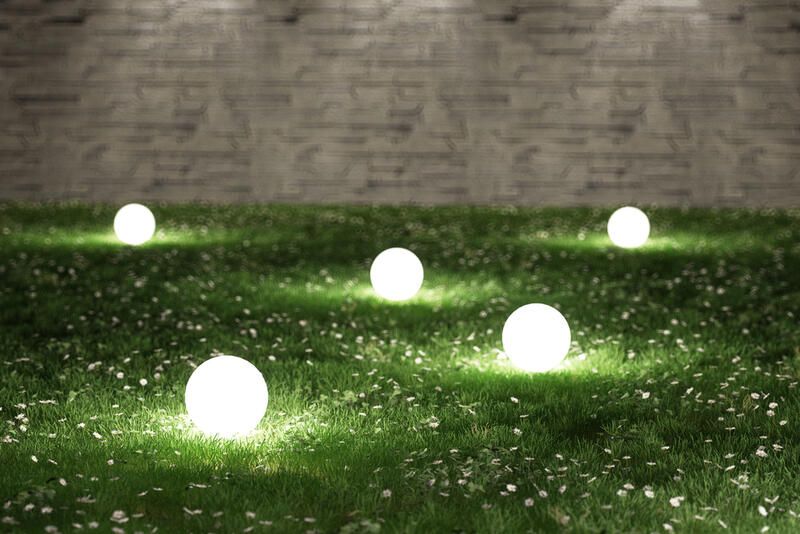 Live the Fairytale Fantasy
No one is too old to experience the magic of a fairytale!
By building a fairy garden, you re-explore nature in a completely distinctive way, get in touch with your long-lost artist, experience living in a fantasy, bond with your family members, and finally show off the results.
No matter if you are looking forward to constructing a traditional fairy garden with a mystical forest or a more recent theme, the possibilities are limitless. And if you ever feel like you need some design tricks, ShrubHub's team is always here to help!