6 Reasons Why Commercial Landscape Maintenance Generates Profit
Published: 20/01/2023 | Updated: 10/05/2023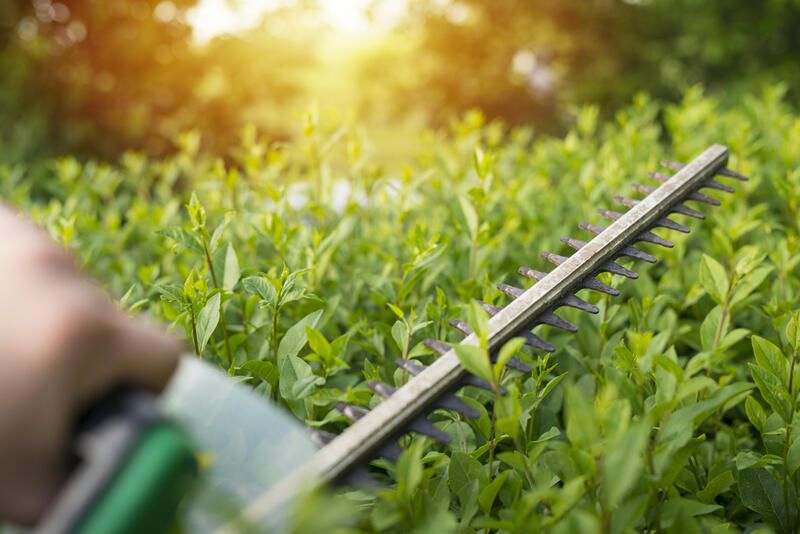 What if you are visiting a commercial building, say for a business meeting, and once you arrive, you are met with a drab, lifeless building: unkempt landscape, unmown patches of lawn, weed devouring the stepping stones, withered-away flowers, fallen leaves scattered across their front yard, and branches lying around? Would you stumble your way across this messy chaos to make it to your meeting or head back to your car?


Most importantly, would you still perceive this corporation as professional, well-qualified, and fit for your business opportunity?
Now envision yourself in an exactly opposite situation: you have just arrived at this commercial building, only to be greeted with a flawless outdoor space. Showing off a beautifully-designed, well-maintained landscape, vividly blooming shrubs flanking the entrance, a shaded outdoor waiting area, and brand colors popping in every detail.
This commercial building instantly catches your eye!
To Maintain or Not to Maintain- That Is Never the Question
To say maintaining your commercial landscape is key to a booming business is an understatement.
Whether you develop your landscape maintenance program or hire a commercial landscaping company, the perks of having a well-maintained landscape go beyond the fact that the outdoor area will be sitting there looking pretty.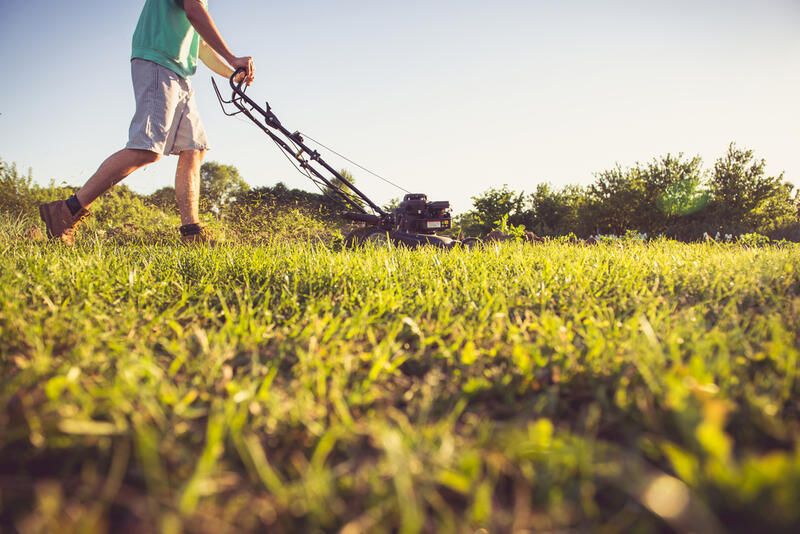 Still not quite sure that your shabby commercial landscape drives your customers away? Skim through the following benefits of maintaining a high-quality commercial landscape:
1. First Impression Matters
"Two things remain irretrievable: time and a first impression", we've all heard this old saying at some point in our life. It's no secret that first impressions can make or break a business opportunity!
Have you ever been invited to a friend's dinner, only to arrive on time to find their home a total mess and no one cares to even properly welcome you in? Believe it or not, uninviting, messy commercial properties are precisely like this home.
Customers tend to form a much more positive impression when greeted by a well-maintained outdoor space. Why? Because aside from the fact that people are hard-wired to make snap judgments, taking great care of your commercial lawn not only shows pedestrians and potential customers that you value your business but also brings a sense of professionalism into this flawless scene.
Tending to your property's landscaping depends on the size of your business and comes in various forms: hiring a landscaping company or personally abiding by a maintenance schedule for basic mowing.
Most landscaping companies can provide you with a wide array of commercial landscaping services, mainly comprehensive lawn care and pest management.
2. Value and Demand Go Hand in Hand
To maintain and frequently improve your commercial property's landscape is to increase your business value and therefore generate demand.
By simply looking like a million dollars, your property is increasing in value. If you are a business owner, it must be a well-known fact for you that once your business' value goes up, it grows in demand and attracts more foot traffic.
When properly maintained, your commercial property not only conveys a message of professionalism and expertise but also raises the bar for the other competitors who will eventually pale in comparison.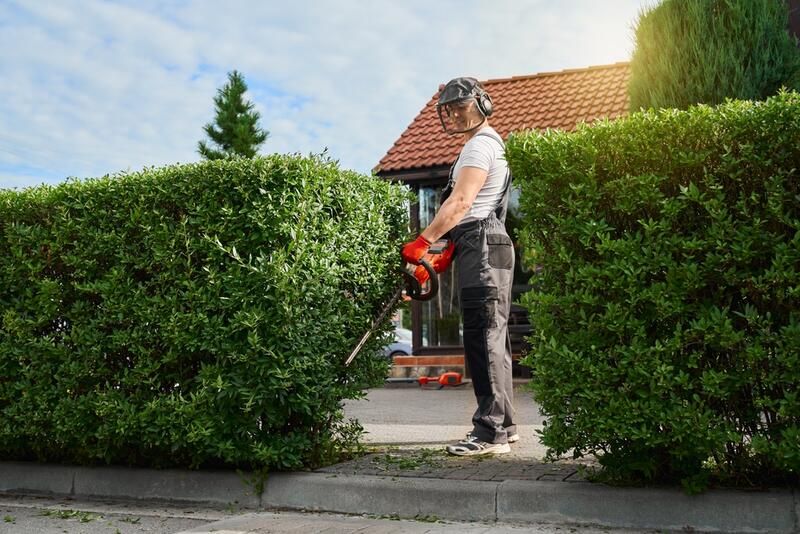 3. Safety Guaranteed
What if you have already overcome the difficult part of your customer's journey: you have successfully landed a customer and managed to capture their attention?
The worst part: a customer decides to enter your commercial building. On their way to the front door, they trip over your unleveled lawn, feel embarrassed (or even worse – hurt!), and simply go home. At this exact moment, your business has lost a client over an unkempt landscape.
Maintaining a healthy, well-groomed lawn with proper pathways not only offers your customers a secure path but also guarantees a safe environment for your employees, creating a cheerful workspace.
4. Customer Attraction Has Never Been Easier
As a business owner, you can follow one of two routes.
You will either build a drop-dead gorgeous landscape that turns every passerby's head, making them curious to know more about your brand, or pay no heed to your outdoor space till it grows to become shabby, never failing to drive potential customers away.
What is the secret behind people getting physically, mentally, and emotionally drawn toward beautiful places?
In the presence of picturesque scenes, people tend to feel captivated by its charming details because aesthetic experiences make us happier. So, this psychological effect of pleasure has the power to attract more and more customers to your brand, all you need to do is increase your commercial property's curb appeal!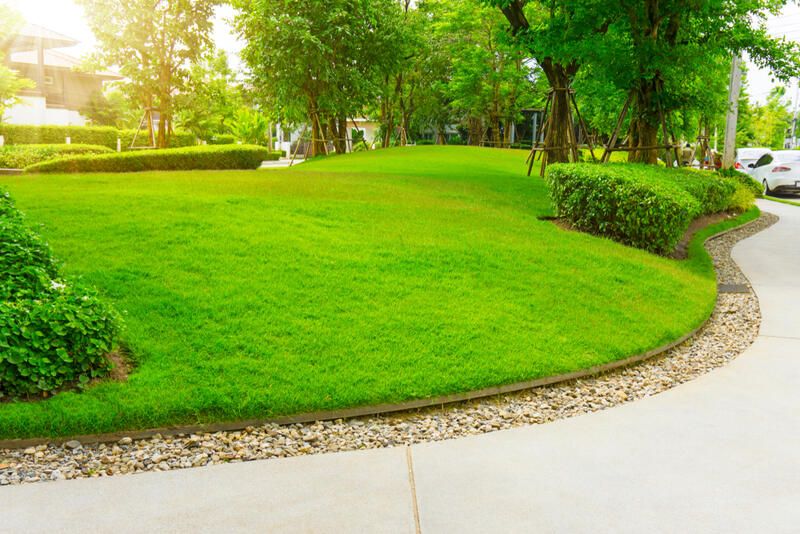 5. A Strong Brand Image
What if you have the chance to decide how your customers perceive your brand in their minds? Would you willingly polish your brand's image to eventually establish a powerful brand name, or would you take your customers' experience lightly?
If you leave no stone unturned to build a strong brand image, you will be able to not only fulfill your business motives and goals but also generate more profits, provide your customers with an intriguing journey, and introduce more products.
Between all the tools that could help you boost your brand image; a well-kept landscape is essential more than ever. Eye-catching, well-designed, and vibrant, your commercial property's landscape indirectly reflects the identity of your brand.
6. The Neighborhood Is a Better Place Now
A company that deeply cares for the community will for sure tend to its clients.
Stepping up your commercial property's style game does not only benefit you or your customers. A well-groomed lawn goes as far as benefiting your community, making it more visually appealing and contributing to establishing a more valuable, safer neighborhood.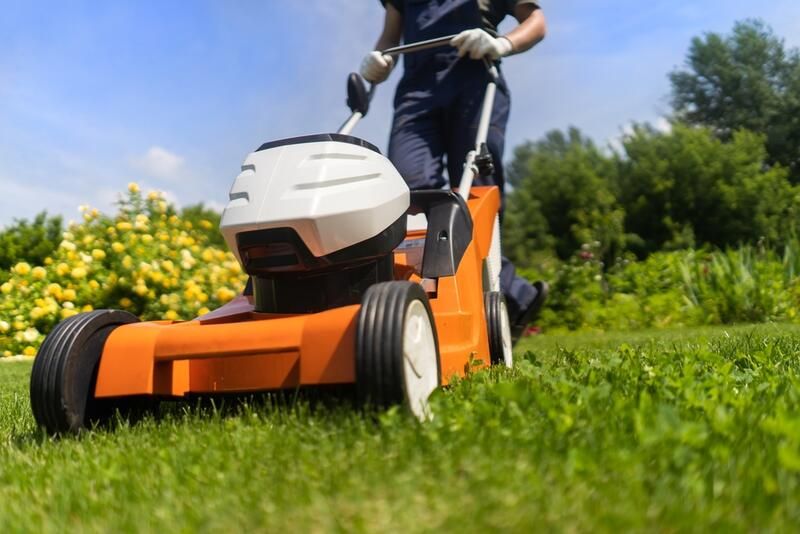 Commercial Landscaping Tips to Draw Your Customers' Attention
Take a Look at Your Entrance
We've already established the fact that a good first impression can do wonders for your customers, build credibility, represent your business professionally, and attract new customers.
Haven't you ever heard the expression "dress to impress"? Same with your commercial property, dressing the entrance up is key to impressing every passerby.
Create welcoming access to your business property by constantly keeping your landscape as neat as a pin, using high-quality materials with textures and colors portraying your brand identity, and building elegant pathways and ramps for a safe working environment.
Add Some Cozy Outdoor Furniture
Building an outdoor space, that is lively, welcoming, and warm, is certainly a profitable addition to your business.
In the wake of the recent pandemic, we have developed this desire to enjoy fresh air more often. Therefore, equipping your commercial space with a warm outdoor seating area is a plus point that gives your business a competitive edge.
No matter if you opt for adding some benches, comfortable sofas that are shaded with a pergola, or deck chairs; you will impress your guests and take your commercial landscaping up a notch.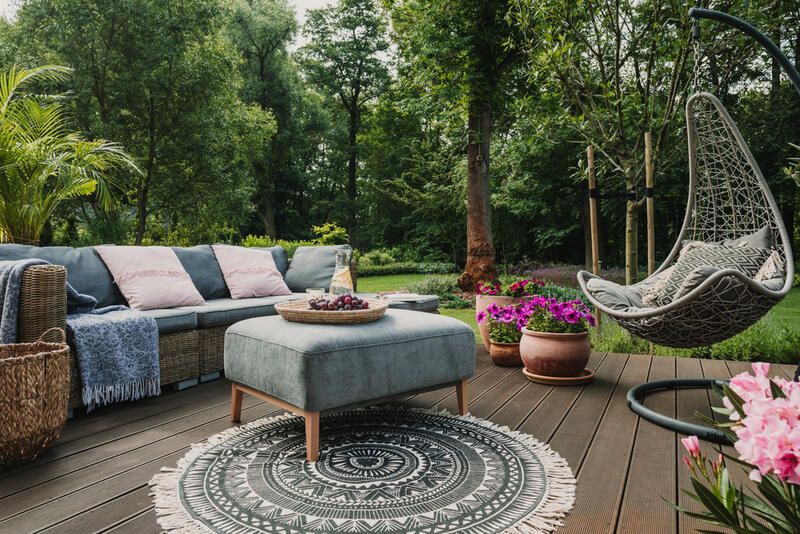 Install Commercial Landscape Lighting
Who wouldn't want to add a sense of warmth, elegance, and safety to their commercial building, all while bringing an air of dreaminess that is hard to beat?
When the clock hits 5, your employees head home, and your property is lost in the darkness. Why not turn your property's lighting into your dearest marketing tool?
Looking like a dreamy escape amid the darkness, your property will not only stand out from the other buildings but also draw your prospects' attention. A soft glow goes a long way in highlighting a design feature or creatively showcasing your logo in the evening.
To sum up, it's no news that installing a lighting system on your commercial property is key to ensuring safety, making a great first impression, demonstrating commitment, and upping its market value.
Wrapping Up
A simple tweak to your business plan like maintaining your commercial landscape (also known as maintaining a positive brand image) brings an incredible impact on your business' success.
Whether you own a huge corporation, a small store, a restaurant, or an office space, your business' façade says a lot about your values, identity, credibility, commitment, and professionalism.
To grow your business network, make sure that your business is professionally presented, proudly boasting a positive brand image.
For a proper grasp of commercial landscaping design and maintenance, ShrubHub's team is here to guide you and support your business all the way!