15 Winter Annuals That Will Fill Your Garden With Beautiful Colors
Published: 19/12/2022 | Updated: 04/05/2023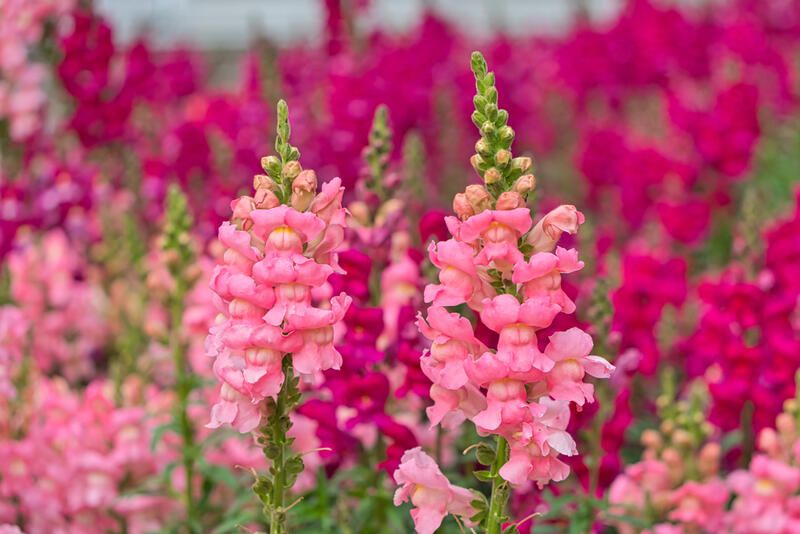 Growing winter flowering annuals is one of the best ways to fill your garden with beautiful colors at all times of the year.


Here are some great options for adding a pop of winter color and texture to your garden all winter long:
1. Sweet Alyssum
Sweet alyssum (Lobularia maritima) is an herbaceous annual that blooms in the winter months. It's an excellent choice for beginners and those who want to create a pop of color during the colder months because it requires very little care and thrives even in poor soil conditions.
Sweet alyssum is also highly tolerant of drought and heat but should be watered occasionally during dry spells to promote growth.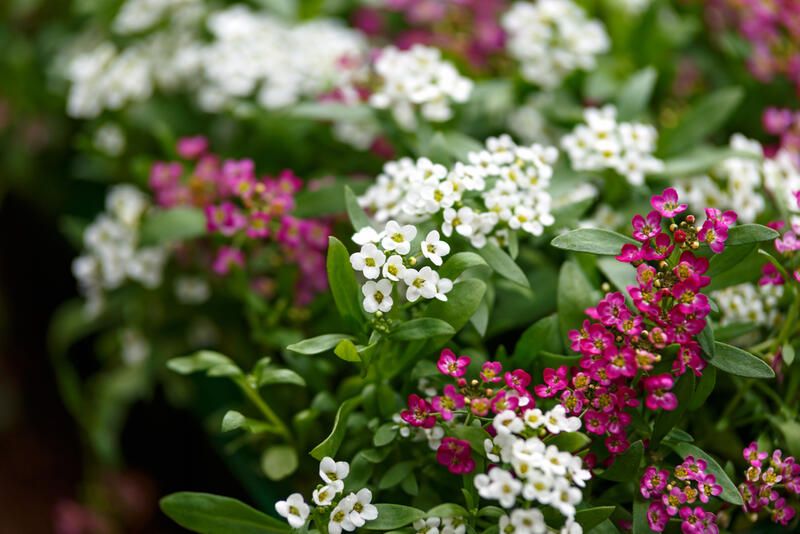 2. Sweet Pea
Sweet peas are one of the most popular winter flowering annuals in the garden. They're easy to grow and can even be grown indoors during winter!
These fragrant winter flowers are a great choice for beginners and seasoned gardeners alike.
3. Pansy
Pansies are beautiful little plants that come in a variety of colors, including red, white, yellow, orange, and purple.
They're a great choice for beginners because they're easy to grow and very hardy. Pansies also make excellent container plants—they can be grown in pots on your deck or patio!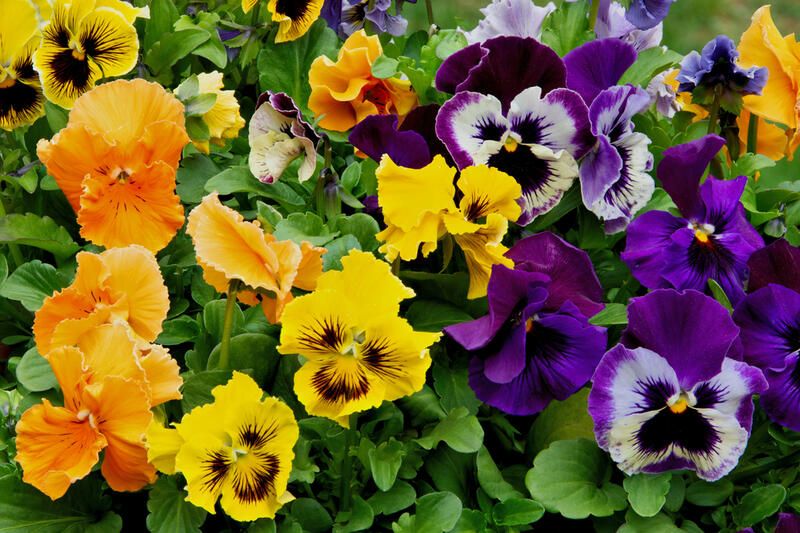 4. Primrose (Primula acaulis)
If you're looking to add a little bit of color to your garden, primrose is the perfect plant. It can be grown as a winter flowering annual.
Primrose grows in cool weather and has a long blooming season from early spring until late fall with flowers that range from white, pink, and purple.
5. False Oxlip
False oxlip is a pretty plant with purple-pink flowers that look like little primrose flowers. It likes light shade and well-drained soil, but it will tolerate full sun once it gets established.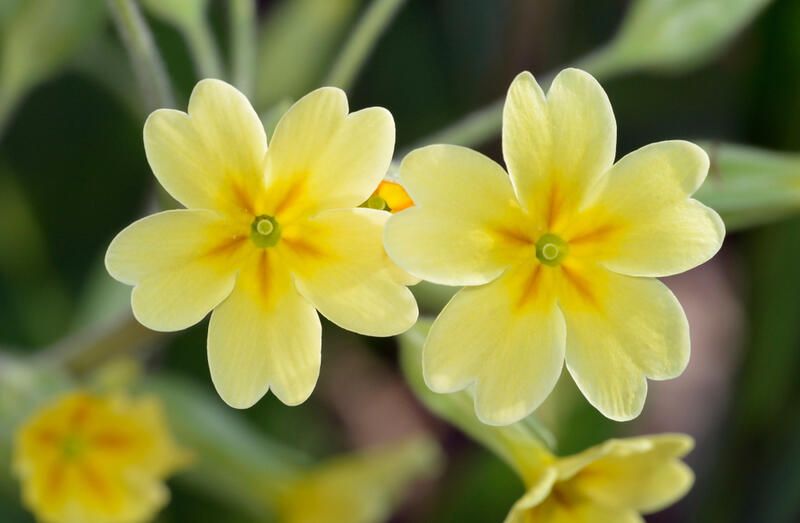 6. Cineraria
Cineraria is a perennial plant that grows to be about 24 inches tall. It's usually grown as a winter flowering annual. Its flowers are small, fragrant, and come in clusters. They are yellow or orange in color and bloom from midsummer to fall.
The leaves of the cineraria are dark green and shiny on top and lighter green underneath. This plant does well in both shade and partial sun locations; however, it needs regular watering during dry periods.
7. English Daisy
English daisy (Bellis perennis) is a perennial that grows in USDA zones 3 to 9, making it an excellent choice for a sunny spot in your garden.
English daisies can also be grown as short-lived perennials that produce small, white flowers that appear in early spring and grow up to 1 foot tall.
While this plant prefers full sun with well-drained soil, it can tolerate partial shade as well.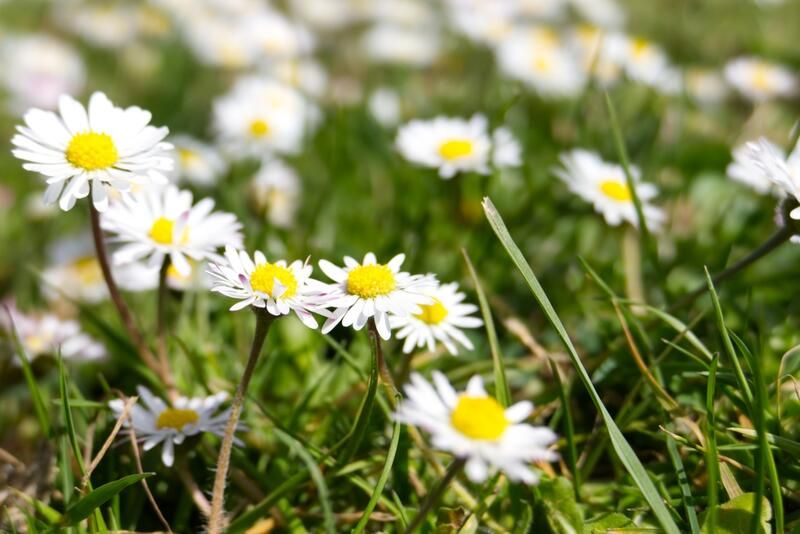 8. French Marigold
French marigolds are hardy, easy-to-grow herbs that can be planted in full sun or partial shade, and thrive in well-drained soil.
Plant them in early spring for the longest blooming, or wait until the seeds germinate then sow more seeds every few weeks from spring until early summer to ensure flowers through the entire growing season.
9. Osteospermum
Osteospermum is one of the most beautiful winter flowering annuals that can give you color throughout the winter months.
The flowers look like daisies, but they are placed on a long stem and resemble miniature dangly earrings.
Caring for this flower is simple: just plant it in full sun and keep the soil moist. Pruning after flowering will help promote new growth and more flowers.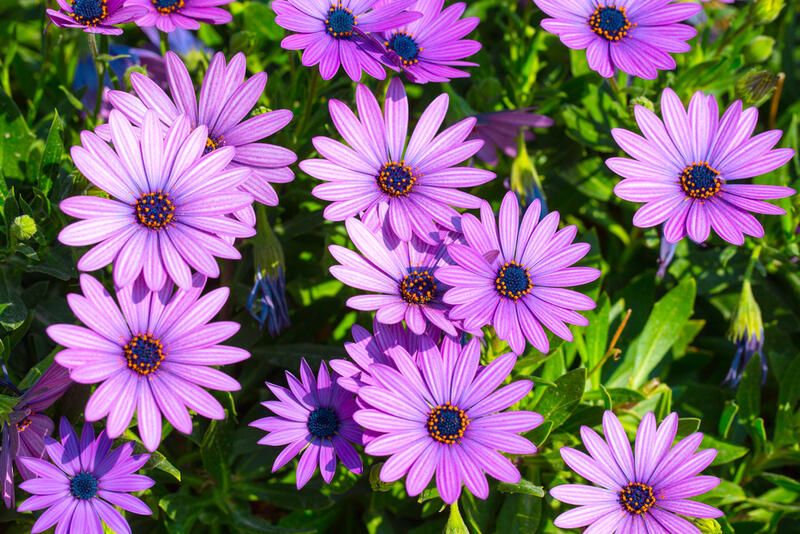 10. Stock (Matthiola incana)
Stock is a biennial that has bright green leaves and can bloom after two years of planting it. The plants are low-growing, so stock makes a great choice for the back of your flower border.
Stock is also easy to grow and will thrive in cool weather. It's an ideal choice for containers and window boxes because it blooms at the end of summer when other annuals have gone dormant for winter.
11. Iceland Poppy
The Iceland poppy is a fun and fast-growing flower that brings a burst of bright purple color to your winter garden.
Like other winter flowering annuals, Iceland poppies like the cooler temperatures and winter weather, so they're usually planted in fall or early spring.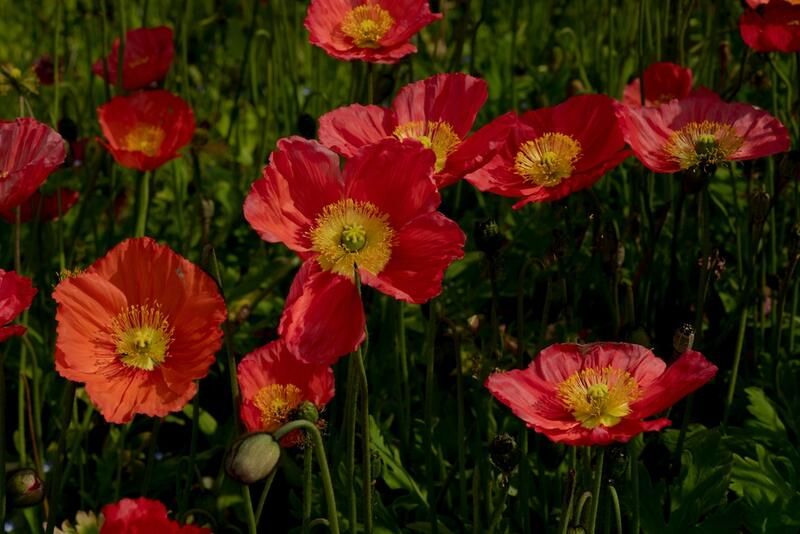 12. Petunia
Petunias are a great choice for your winter landscape, because they're easy to grow, versatile, and attract butterflies. Petunias are also good choices for containers and hanging baskets.
Petunias can be planted in the spring or fall (or even indoors) to provide color during the winter months.
Annuals like petunias need full sun exposure every day from morning until evening; they should be planted in well-drained soil that's rich with compost or other organic matter and potting mix.
13. Nemesia
Nemesia is a genus of flowering perennials in the family Gesneriaceae. It is native to South Africa, Madagascar, and southern Asia.
Some species are popular bedding plants for their attractive flowers and compact size.
When temperatures drop below 50°F (10°C), these hardy plants are often cultivated as annuals to avoid frost damage. In regions where winter temperatures reach down into single digits or lower on occasion, you'll want to protect your tender perennials by covering them with mulch like straw or leaves.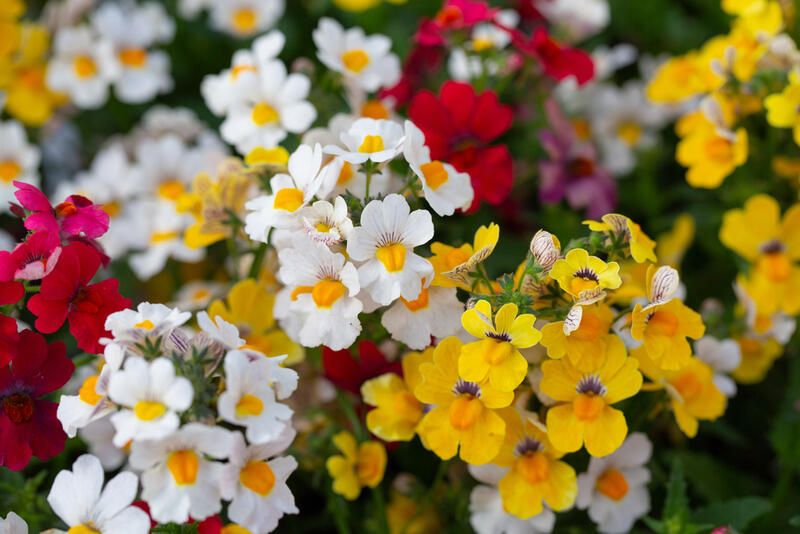 14. Snapdragons
Snapdragons are easy-to-grow hardy annuals, and they can be planted in the spring or fall.
These flowers will thrive with full sun and well-drained soil, growing up to 3 feet tall! They make great borders, containers, and hanging baskets.
If you have access to bees, then consider planting bee-friendly flowers in your garden. The more bee-friendly plants there are, the more likely bees will be around for pollination.
15. Sweet William
Sweet William (Dianthus barbatus) is one of the hardiest winter flowering annuals and can be grown in most climates.
It's known for its fragrant blooms, which come in a variety of colors, including white, lavender, and pink.
These tough plants can be planted in the garden or grown in containers as a houseplant during cold weather.
The plant grows best when planted directly into soil that's been enriched with compost or other organic matter to improve drainage and provide nutrients.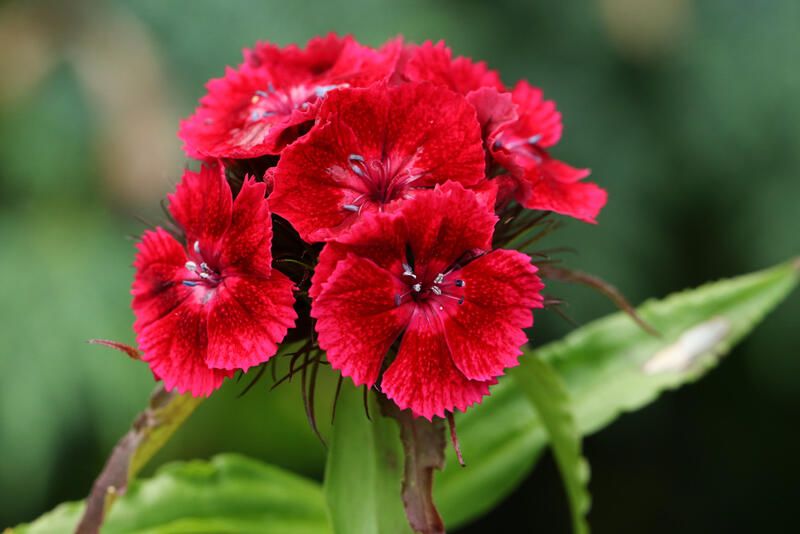 These winter flowering annuals will bring beautiful color to your winter garden.
Whether you're looking for something to add a burst of color to your garden or are interested in using them as cut flowers, winter fragrant flowers are an excellent choice.
They can be planted in containers or flower beds and come in a variety of vibrant colors. Winter annuals will give you beautiful blooms until late winter and all winter long—and they'll keep blooming even in freezing temperatures!
Finally, if you find yourself indeed of some plant experts, contact ShrubHub today for a free consultation! And don't forget to check out our 70% discounted landscaping services!