11 Inventive Yard Design Ideas To Add Privacy To Your Yard Or Patio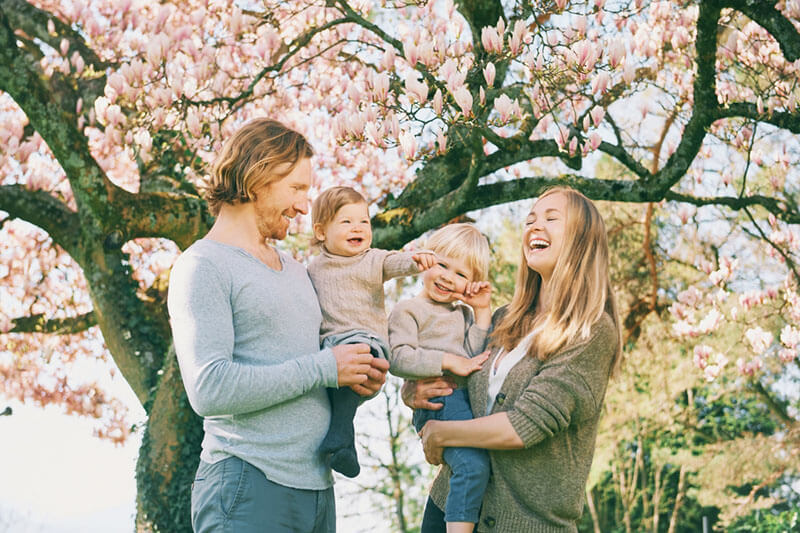 It can be tough to create the privacy you need in your outdoor space. Whether you're trying to avoid prying eyes or simply want to enjoy your backyard with a little peace and quiet, it can be a challenge to find the right solution.


But don't worry, we've got you covered. In this post, we'll show you eleven inventive privacy ideas for your yard.
Fencing
There are many different ways to add privacy to your yard, but one of the most popular solutions is fencing. Fencing can come in a variety of materials, colors, and styles to match your home and yard.
If you're looking for a more natural solution, consider adding a fence made from plants or trees. These fences can be beautiful and provide privacy, but they also require maintenance.
A creative yet aesthetically pleasing type of fence is the woven wood panel fence. This type of fence has been around for decades and can be used to enhance privacy or define a seating area. It can be painted or stained to match your home, so it will complement any architectural style.
The versatility of fences makes them an excellent choice when designing a new landscape with a strong sense of privacy.
Planting Trees and Shrubs
Trees with dense foliage and shrubs can create a natural screen in your yard. They're also a wonderful addition to the beauty of your outdoor space if you don't mind the extra work that comes with their care.
It's important when choosing plants for this purpose that they're native to the climate of where you live, so their root system will be strong enough to support them over time.
Here are some ideas:
Along fences or walls: Choose plants with spreading roots that grow outward under pressure from above or below, such as lilac bushes or junipers.
Under trees: Look for groundcovers like liriope (Liriope muscari 'Variegata') which can tolerate being mowed down every year without losing its shape.
In corners: Plant ivy on top of brick walls; it will climb up and over them easily.
Hedges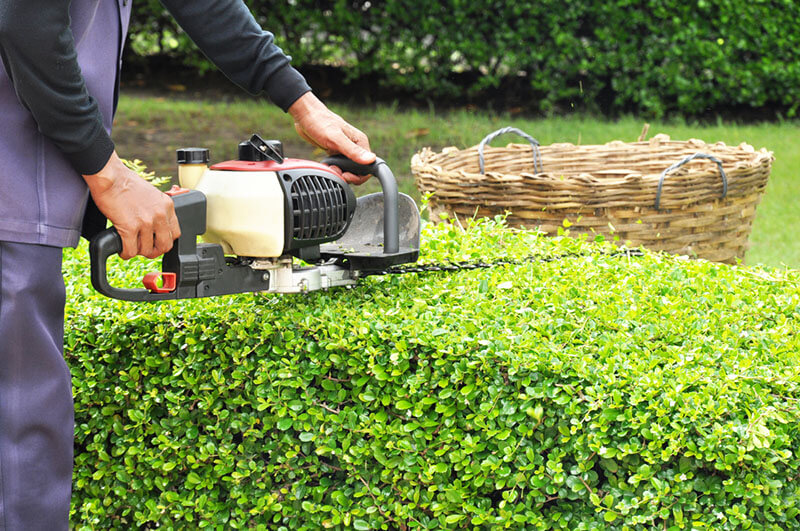 Hedges are another natural, but more organized way to add privacy to your yard that requires less care than most plants or trees.
In the impossible scenario that you've never heard of hedges: Hedges are a group of closely spaced shrubs that create a natural screen around a certain area. They come in a variety of shapes and sizes, so you can find one that perfectly suits your needs.
Some popular hedges for privacy include holly, boxwood, and privet. These plants are fast-growing and can provide instant privacy. They also require minimal maintenance, so they're a great option if you don't have a lot of time to spend on yard work.
Arbor, Trellis, or Pergola
Have you ever heard of arbor, trellis, or pergola? These structures are all good options for providing privacy in your yard without blocking the view. They can also be used to define different areas of your yard.
Arbors and trellises are typically made from wood or metal, and they can be customized to fit your needs. They can be placed on one side of the yard to provide shade as well as a place to grow vines and flowers.
Pergolas are more substantial. They are an open structure that has a roof and can even be used to create an outdoor living space.
Vertical Gardens
One way to upgrade your yard's privacy without sacrificing style is by installing a vertical garden. Not only do they provide a natural screen to obscure views of your home or neighbors, but they also look amazing!
There are plenty of different ways to create a vertical garden, so you can find one that perfectly suits your needs and style. You can buy a pre-made vertical garden, or make your own using plants, trellises, or even reclaimed materials.
Lattice Panels
If you prefer hardscaping options than natural options, then Lattice Panels are worth a shot. Lattice is a type of trellis that typically has a crisscross design and is made from wood, vinyl, or plastic. It can be used to create fences, walls, or screens, and is a popular choice for decks and patios because it allows airflow and light transmission.
Lattice panels come in a variety of sizes and can be bought at home improvement stores or online. To install them, you'll first need to decide where you want them to go. Then, use a saw to cut the panels to the right size and shape, and attach them to your chosen surface with screws or nails. You might want to request the help of an expert if you're not sure what to do.
Freestanding Outdoor Privacy Screens
Freestanding, portable screens are the perfect solution for a variety of landscape needs. They can be used as a temporary or permanent solution, and they can be moved around to suit your preference.
For example, if you want to hide an unsightly view during construction, but don't want to invest in permanent fencing until the project is done, these portable screens are ideal.
Freestanding outdoor privacy screens are also excellent for hiding pool or spa areas from nearby houses, as well as adding privacy between properties.
Recycled Wood Pallet Walls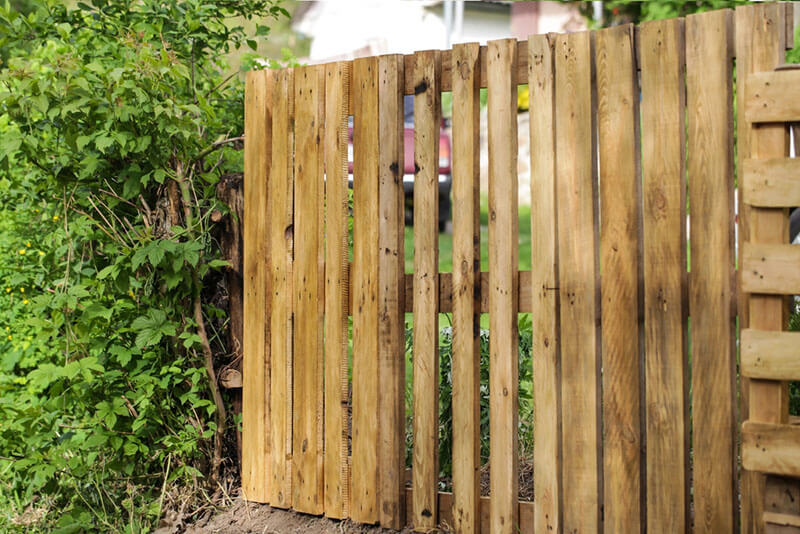 An eco-friendly wall design that is used for improving privacy and creating enclosed spaces are recycled wood pallet walls. The only items you need to make one of those are some wood pallets, nails, and paint (or stain).
To build your own, follow these steps:
Arrange wood pallets into whatever shape best suits your yard space needs: L-shape would be perfect if there are two walls needed, or create T-shaped ones when only one side needs added privacy.
Paint or stain the pallets with your desired color scheme. If you're going for something more rustic and natural, try using an earth tone color palette such as tan, off-white, and brown with light gray or dove gray as accents.
If you want something brighter, use bold primary colors like blue or yellow alongside warm hues like reds and oranges.
Another option is solid black if you want something sleek that adds contrast rather than blending in with nature's greenery.
Retractable Exterior Privacy Screen
The retractable screen is a popular choice for creating privacy, and for good reason. A retractable screen can be installed in any size or shape. You can have one that goes from top to bottom across the whole of your patio, or you can have multiple sections: one for each opening into the house and one over an entire wall of windows.
You can even use them as traditional curtains—just pull them down when you want privacy and let them hang out of sight when you need natural light!
Some people find installation intimidating because they don't know what tools are required, or how much work it will take. The truth is that installing retractable screens isn't too difficult at all—it just requires some patience and attention to detail with measurements, materials selection, and screw placement.
Living Privacy Wall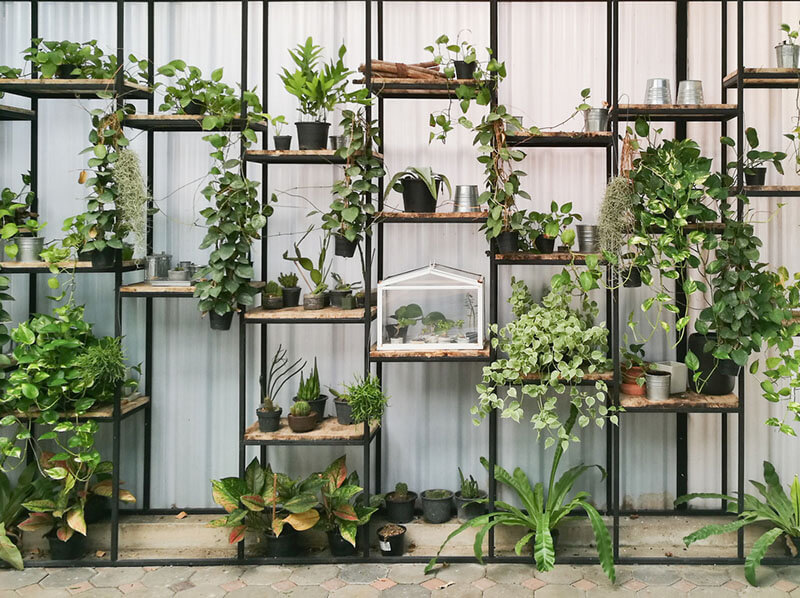 Living privacy walls are a great option for increasing your yard's privacy. They require little maintenance and can be installed in just minutes. These walls are not only functional, but they're also great for the environment!
You can build one on your own with these simple steps:
Purchase a roll of fencing material at your local hardware store.
Pick out some plants from the garden department that have flowers or leaves you like (the more colorful, the better).
To ensure maximum privacy while still allowing sunlight to pass through, install the fencing material by staking it into place along all sides of your lawn.
Make sure it's tall enough so no one can see over it from street level when standing next to the fence line.
Curtains
The last one on our list is rather straightforward and simple. There's no need to spend a fortune on privacy fencing when you can easily create a private oasis with a few well-placed curtains.
Here are a few of our favorites:
Hang curtains from trees, or patio posts to create a shaded area.
Install a tension rod between two posts to create an instant canopy.
Drape curtains over a pergola or arbor for some extra privacy and shade.
Hang curtains from the roof of your porch or patio to create an enclosed space.
Use curtain panels to section off an outdoor living area.
Create a makeshift hammock by hanging two curtain panels from a tree or post.
In Short
There are all sorts of ways to add privacy to your yard or patio, from building a wall to planting trees and shrubs. No matter what you choose, make sure you pick something that fits with your home and landscape.
With a little creativity and some hard work, you can add the privacy you need and create a space that's perfect for relaxing and enjoying the outdoors. If you're not sure where to start, check out Shrubhub's online landscaping options for some great yard design ideas and inspiration.