10 Gorgeous Mailbox landscaping Ideas
Published: 11/01/2023 | Updated: 24/05/2023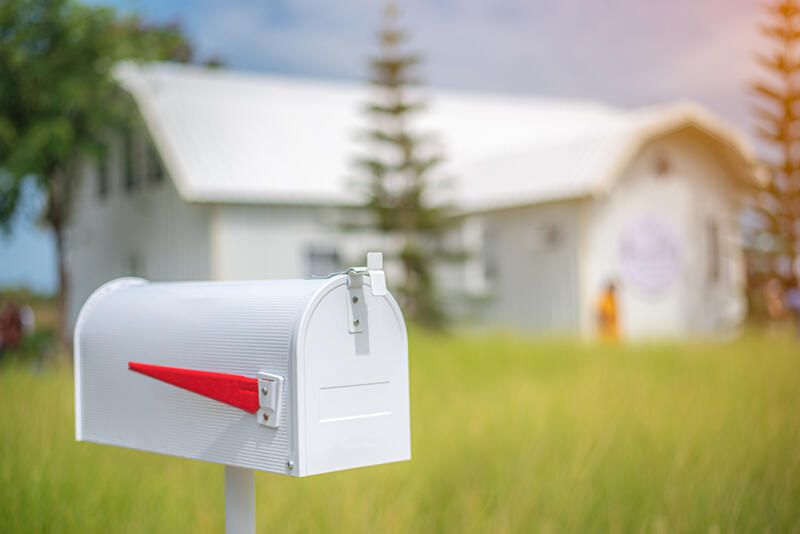 A mailbox can now be seen as "out of style" with the limited use our modern way of life inflicted.


But just as much as a mailbox can feel awkward in a front yard landscape setup, it can be the perfect opportunity to up your curb appeal game.
Give your mailbox a little love and expand your home's charm to the sidewalk with these design inspirations and tips.
1. Create a Mailbox Garden
Your front yard garden doesn't have to stop at the planting beds near your home. Expand your garden out and tie your mailbox in.
You can also plan a small garden at the base of your mailbox structure to match your front landscaping.
Make sure to go for a plant arrangement similar to your main front yard planting areas for a sense of uniformity and cohesion.
Your mailbox is another space to express your personal style. Select plants and design settings you find appealing to make your morning mailbox trips a joy!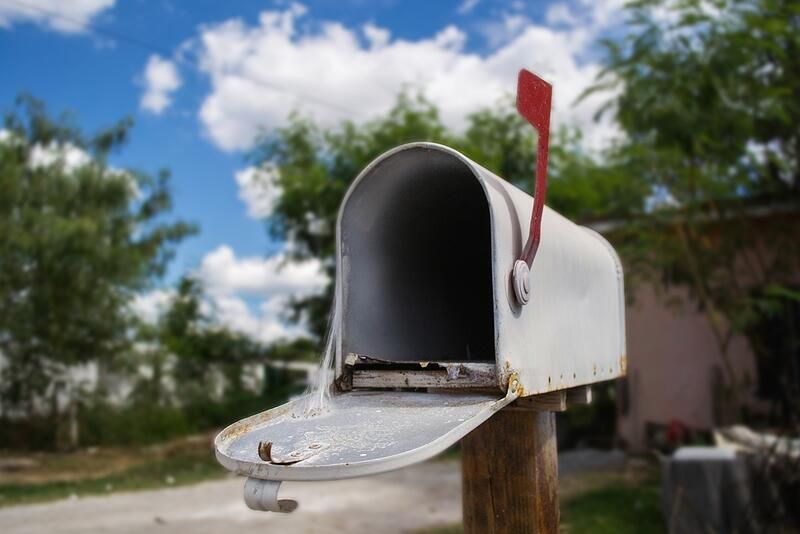 2. Low-maintenance Mailbox Garden
Full-time working homeowners may find it hard to maintain plants. These design ideas are perfect for the busy as they're both gorgeous and easy to care for.
Low-maintenance garden
If you want to keep greenery and plant texture interest, opt for a garden bed with only low-maintenance plants, ornamental grasses, and no-fuss perennials such as salvias, lamb ears, and feather reed grass.
Going for an easy care plant selection will give you a beautiful garden look without the time-and-effort-consuming maintenance.
A Simple Mulch Design
What's better than low maintenance? That's right, no maintenance.
Mulch is available, affordable, and maintenance-friendly! Design a small bed around your mailbox base with the preferred garden edging material, lay your mulch within the borders and you're all set!
We love using dark or black mulch to create contrast and highlight the area of work.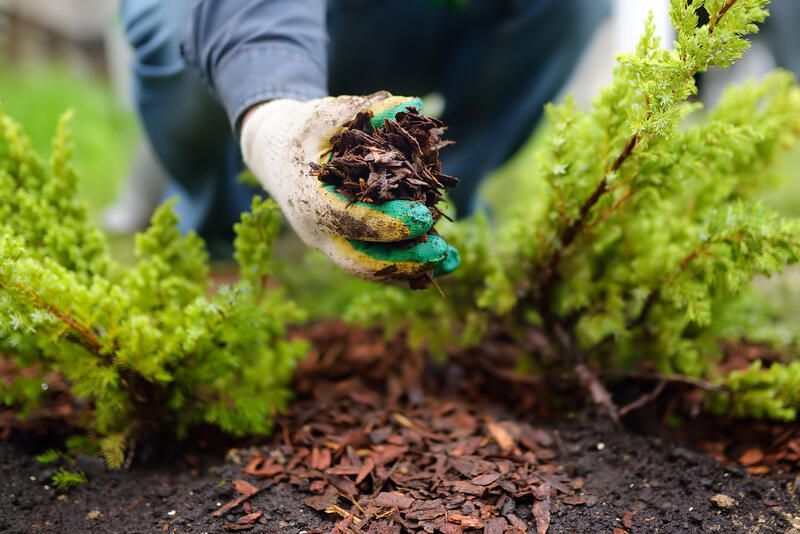 Small Rock Gardens
Rocks are another low-maintenance but visually striking elements to use at the base of your mailbox.
Mix different rock sizes and textures for a natural layout or go for a mix of pebbles and river rock for a sleek modern look.
If you wish to add a simple color or texture pop, a few succulents will do the trick.
You don't have to make the hard choice of a time-efficient space over a visually beautiful one.
Let Shrub Hub plan the perfect low-maintenance garden for you_ and make your time spent at home enjoyable and maintenance-free!
Skip to Shrub Hub Landscaping for more information.
3. Befriend The Environment with a Miniature Pollinators Garden
This mailbox garden won't only be an attraction to human visitors!
Create a planting strip at the foot of your mailbox with some pollinator-friendly perennials to welcome the butterflies.
Salvia, Lavender, Coreopsis, and Yarrow are all pollinator-and-maintenance-friendly plants with attractive colors that will bring in a dazzling effect.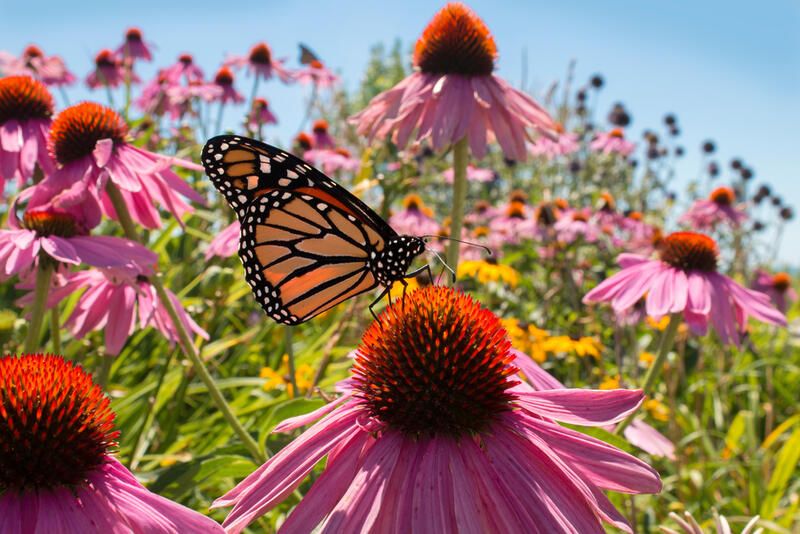 4. Add Vertical Interest with Climbing Plants
The vertical design of a mailbox offers a golden chance to utilize climbing plants. Vines and climbers dress up your mailbox post making your yard more inviting and visually charming.
Here are some of the best vines to consider.
4.1. Bougainvillea
Bougainvilleas are available in many variations all in beautiful vibrant colors granted to beautify any space you have at hand.
They grow in zones 9 to 11 and are best planted as annual flowers.
4.2. Clematis
The big colorful blooms of clematis make it one of the most popular vines for garden structure decorations.
Clematis grows in zones 4 to 9 and thrives even in rough climates.
4.3. Star Jasmine
The delicate white flower blooms give a simple and soft look and invite a fragrant breeze to your front porch.
Star jasmine grows in zones 8 to 10 and blooms throughout spring and summer.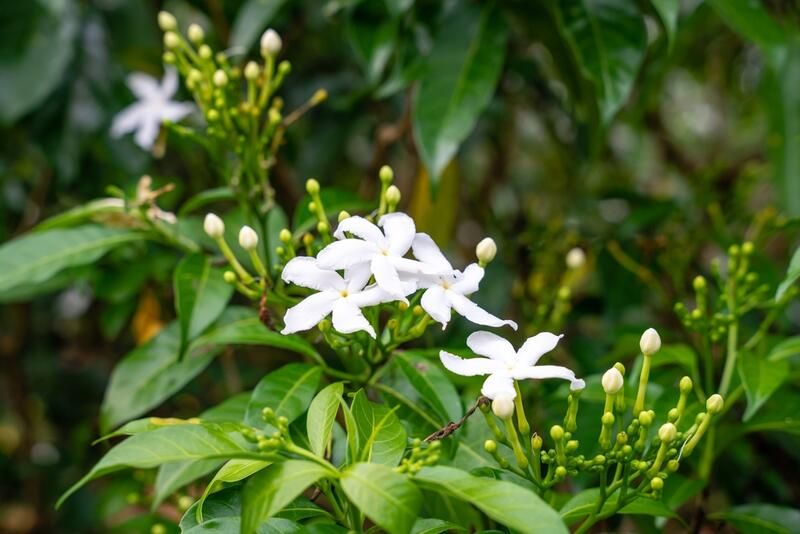 5. Cottage garden-style Mailbox
The informal and wild feel is what makes a cottage garden distinguishable.
To create a beautiful miniature cottage garden, follow a free-form pattern with a shrub rose or ornamental grass as a backdrop and a variety of plant textures and colors.
A cottage design uses traditional plants like peonies, cosmos, and foxgloves and employs a variety of lush grasses for a soft look.
6. DIY Mailbox (Concrete Blocks)
Concrete blocks are highly available, you might even have a few laying around from an old project. How about we put these into use?
This idea gives you the freedom to create a very simple mailbox setup or a more sophisticated one if you have a little more time and patience.
The simplest design you can go for is arranging your concrete blocks vertically in a staggered pattern to design a supporting post or a stand for your mailbox, you can further personalize it by placing a small flower box onto one of the blocks.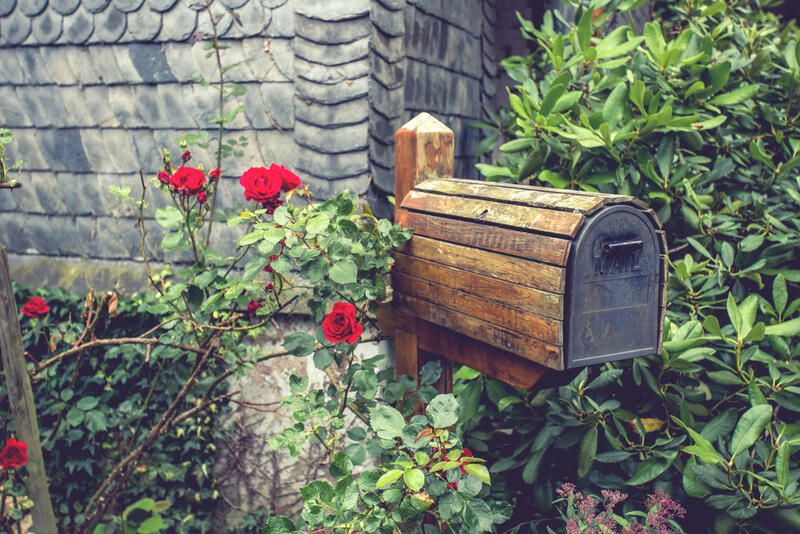 7. Home Address Display
Mark your property from the sidewalk using your mailbox.
Create a supporting stand for your mailbox using a wide wooden board, use big digits to display your home address, and install a spotlight to highlight your home numbers in the evening.
This simple addition can transform the entry of your home making it more attractive and welcoming.
8. Flower Bed Mailbox
This idea can be as simple or complicated as you want it to be.
Whether you're a DIYer, on a budget or you're seeking professional installation, consider building a raised garden bed the most suitable scope for you.
A raised planter adds instant charm and definition to your space, highlights your mailbox, and makes it easier to maintain your plants.
You can customize your bed using colorful flowers or a mix of your favorite perennials and annuals.
9. Space-Saving Mailbox
If you're short on space, you can still enjoy a beautiful and functional front yard by attaching your mailbox to a facade wall or a fence.
Choose an interesting color to bring out your mailbox.
Try a metallic or dark color to add contrast to a white house, or go for brighter colors for a fun pop.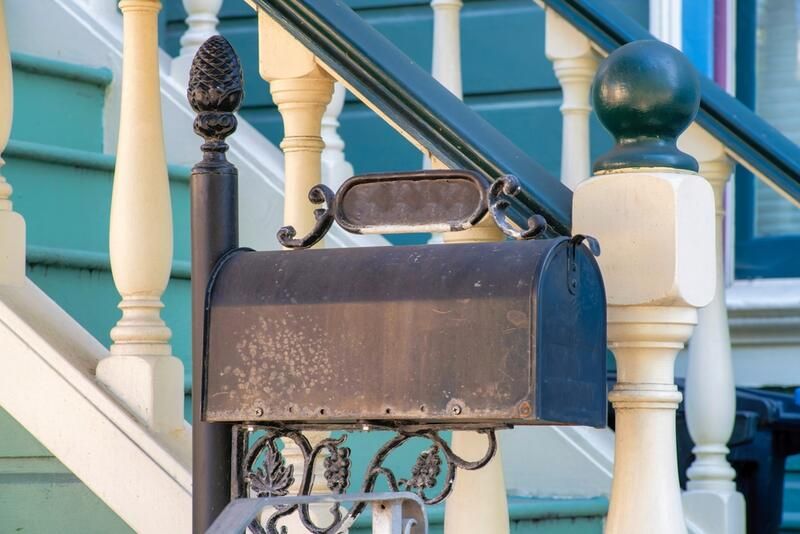 10. Give Your Mailbox a Double-Function
With a simple adjustment, you can increase your mailbox's visual appeal simultaneously as you display your favorite flower pots.
Install a simple plant hanging hook to the side of your mailbox post for an easy plant stand design.
Shrub Hub Landscaping
Ready for a front yard makeover? As the face of your home, your front yard should make a strong impression and express your personal style.
Get a detailed plan with 3D renders of what your front yard could look like at its full potential
Start planning your yard now and enjoy a summer free of work! Visit Shrubhub.com