Turn Your Garden into a Sanctuary for the Senses with our Sensory Garden Guide
Published: 05/12/2022 | Updated: 29/03/2023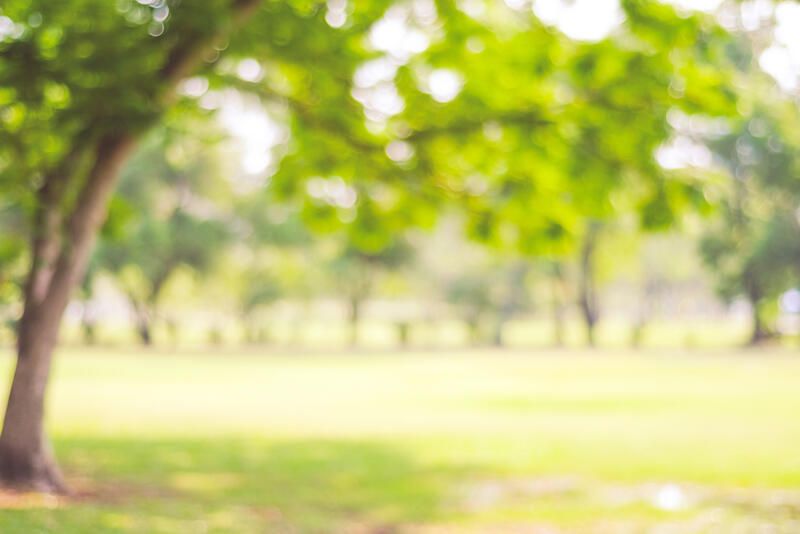 The basic objectives of sensory garden designs are to appeal to the five senses touch, smell, taste, sound, and sight. Read on to learn about all the fun ways you can make your garden environment more captivating and immersive!


When it comes to planning a garden from scratch or a renovation designed to heighten your garden's sensory character, it's easy to fall into the trap of focusing just on how it looks.
The next considerations are often practical ones, like having a play area for kids or a space to eat outside.
Or perhaps you're thinking about rewilding your garden to benefit local wildlife. A backyard, though, has a lot more to offer.
By carefully selecting elements that will appeal to all the senses, even a small courtyard plot can be transformed into a tranquil and interesting space.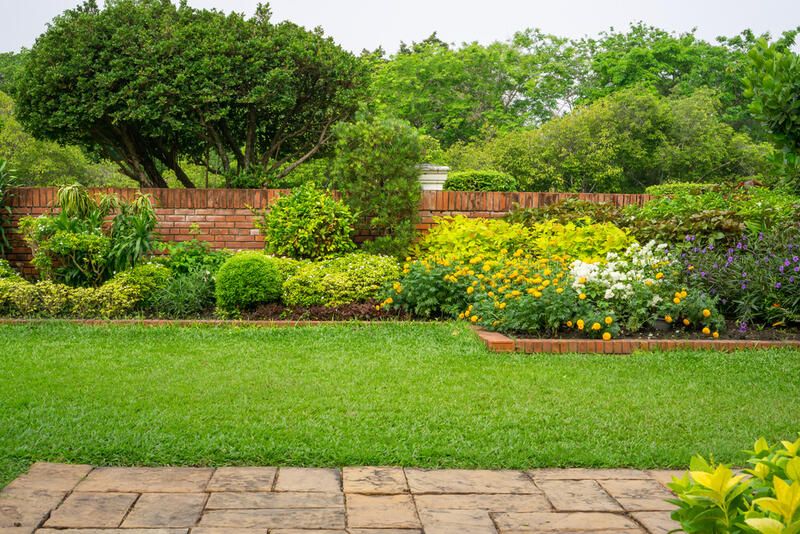 What is a sensory garden?
Visitors are encouraged to touch, taste, listen, and take in their environment in sensory gardens. The senses can be stimulated to soothe and rest the soul or to evoke memories and uplift the spirit.
Spending time in a sensory garden can enhance mood and mindfulness while promoting a focus on flavors, textures, and sounds.
It can also improve sleep and well-being. Additionally, a sensory garden can inspire visitors of all ages to spend more time outside, reaping the health benefits of sunshine and fresh air.
With a little creativity and talent, it's not too difficult to replicate. Once you know where to look, you might even start including sensory elements in all of your garden plans.
Spending time in your yard will be more immersive and enjoyable thanks to these sensory garden ideas, which range from calming water features to lovely planting schemes that smell as good as they look.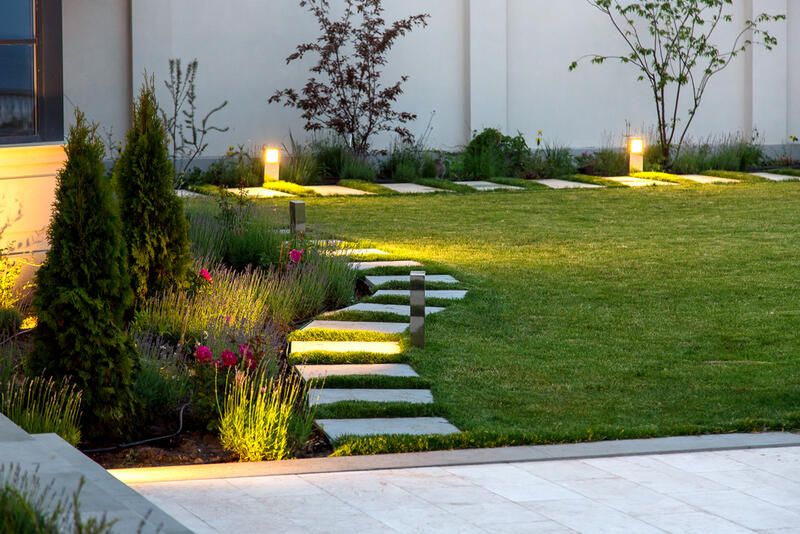 Pools of calm
Original water feature designs make wonderful additions to any sensory garden.
Water is soothing to the touch, draws dragonflies, frogs, and other creatures, and the peaceful splash of a passing bird taking a dip is surely a tranquil sound that will delight any lucky garden visitor.
In addition, when the water reflects the midday sun, it scatters glistening and shimmers across the scene.
For a more impressive effect, you might even add more than one body of water to your plot. Put a lot of foliage around it to soften the edges and give it a more natural feel that is a delight to children and adults alike.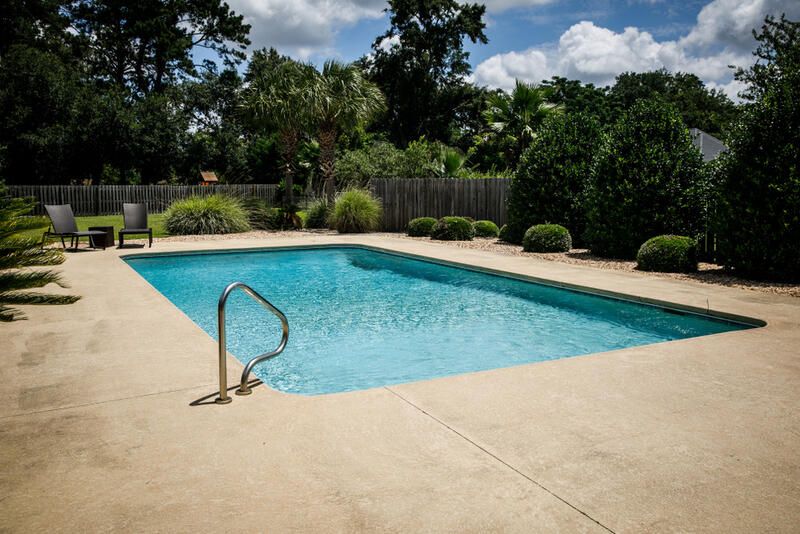 Soothing sound gardens
Sound is an essential component of any sensory garden.
It can be enhanced in the larger garden elements through the texture of the routes you create. The crunching sound of gravel underfoot, the echo of footfall on smooth pebbles or stepping stones, or possibly both can be very pleasant.
The sound of stepping on crunched leaves reminds visitors of seasonal changes. Installing a few bird feeders will make the sounds of birds chirping a frequent joy in your yard.
Active water features like fountains that continuously gurgle or trickle serve as a habitat for birds and insects and a source of calming excitement.
Some plants are excellent for creating a definite focal point in your environment.
Ornamental grasses move with the breeze. Some plants, such as the strawflower, release a popping sound that resembles paper when touched by human hands.
Ground cherries or unopened balloon flowers can also have a crinkly touch and sound.
Large, broad-leaved trees produce lovely sounds as the wind rustles through them.
The most notable instances of sound inclusion are undoubtedly winded chimes or bells that emit tranquil sonorous tones as they rock back and forth.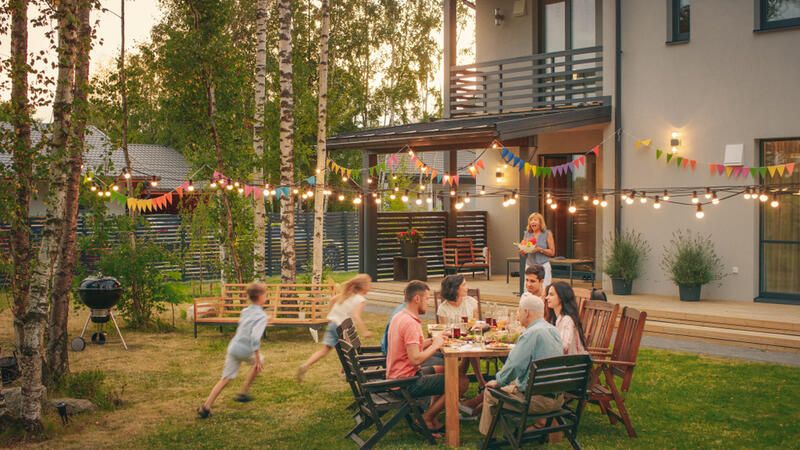 Scent
A well-rounded sensory garden should be full of aromatic plants that smell good.
Along with their visual and auditory benefits, the plants you choose should also have a pleasant scent.
Herbs are a great resource for this.
They have rich oils with distinctive smells that provide a pleasant sensory experience and those of you with a pollen sensitivity will be happy to note that they are allergy-free!
The chocolate-like perfume of Chocolate Cosmos is strong, and they provide excellent visual stimulation.
Lavender is another plant that also heightens senses of smell and provides garden visitors with a soothing fragrance. Some tree species have scented needles, bark, and sap.
In addition to flowers, plants, and trees can also emit wonderful aromas.
Sun-heated raised beds to provide a soft perfume that can be quite helpful for highlighting the pleasant smell of healthy soil.
Smelling a wooden fence or a water feature with plants growing in a certain place will give you an idea of what a healthy riparian area smells like.
Even garden animals like chickens, goats, and rabbits have odors associated with them.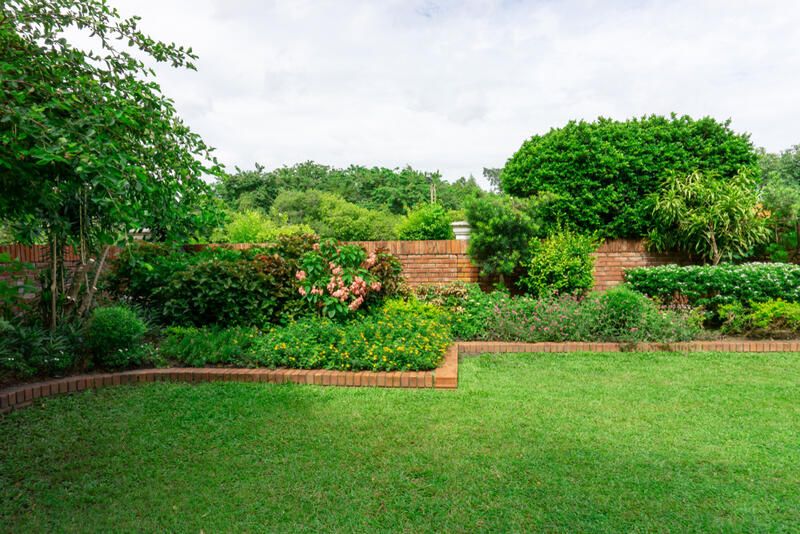 Touch
Plants with interesting textures, like rosemary, lavender's soft leaves, or woolly thyme, benefits health, not only in terms of sensory information but also in terms of knowledge of how to identify and use them.
Include plants with different textures like ornamental grasses and succulents to add to your garden's textural interest. Think about including large tropical trees that have a characteristic rubbery texture.
In addition, the bark of many tree species varies. People can use their sense of touch to identify plants as they are learning about them.
The rough seedpods of the purple coneflower can be exciting in a seasonal sense, particularly if garden visitors have a chance to touch them while the flower is still in bloom.
Feeling the variations between various seeds is a fantastic way to promote and evoke feeling as a sense. On the other end of the spectrum are lamb's ears, which are soft for most of the year.
The ideal foliage has a particular texture. Another example is feeling the difference between the soil of a flower garden and its border.
To contrast, compare stems that are woody and stems that are green. This is a great way to stimulate and amuse the wildlife in your garden.
Vegetables with waxy skin can also be handled both during and before harvest.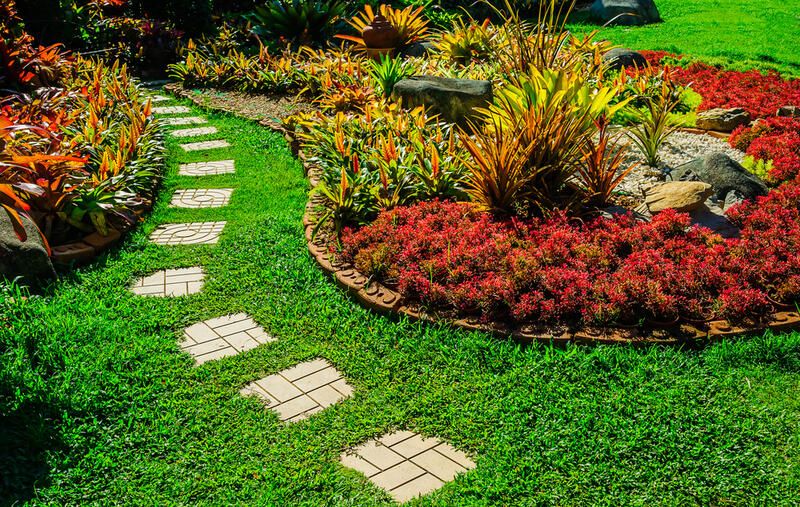 Taste
Taste and fragrance are closely related.
As long as you have prior experience growing food for consumption, this is one of the easiest ways to add some sensory stimulation to your garden!
Delighting your guests' taste buds by encouraging them to sample the fruits, vegetables, and edible plants that thrive there is both enjoyable and educational.
Nasturtium flowers offer stunning colors and a touch of spice. Herbs are a very obvious way to communicate through flavor.
However, the leaves of several species, including citrus and western flat cedar can also be included. Chocolate mint is another delicious way to stimulate your senses of taste and smell.
Plant lettuce, edible flowers, and other plants all around your herb garden, concentrating the edible foliage in one area.
Include other edible flowers in addition to herbs like basil, oregano, thyme, and lavender.
Consider creating an area of edible plants around a water feature to demonstrate to visitors how foliage differs in water-dominated areas and to give them a sense of their texture.
Also, consider how various animals' taste receptors are impacted by different plants.
Take into account the possible presence of spiciness, sweetness, astringency, or bitterness in edible flowers or herbs. Every year, the plant Allium schoenoprasum, also known as chives, produces flowers that attract pollinators and serve as a quick lunch for local wildlife.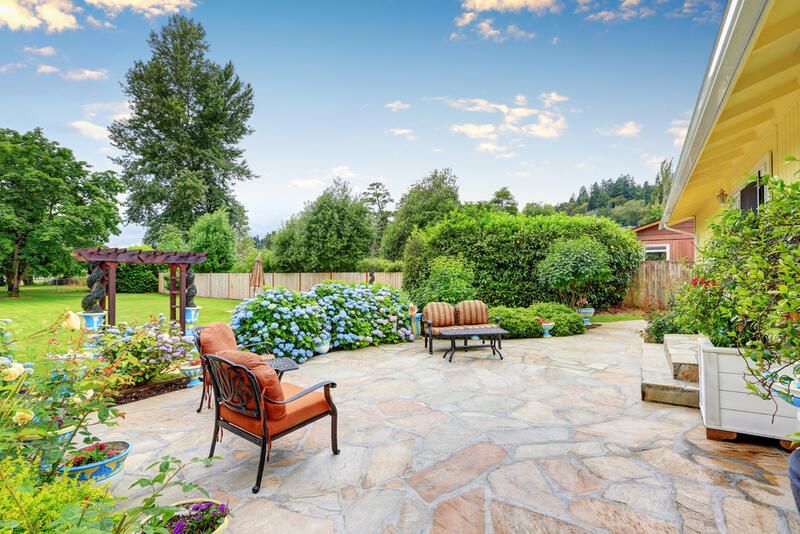 Sight
This is possibly the simplest step in creating a sensory garden.
The use of bright and bold flowers that bloom in vivid hues, gentle hues, or even combinations of the two, is a terrific way to grab people's attention.
Choose plants with summer-long appealing leaves or flowers, or search for those that experience significant seasonal variation.
Think over every detail of your design. If you want a beautiful ground cover or something to border walkways, creeping thyme (Thymus serpyllum) is a fantastic option. This produces a wonderful monochromatic pattern when combined with Echinacea purpurea. Both can survive in a variety of climates and put on a lovely display when their lavender flowers are in bloom.
Plantings that create external sight lines are excellent for creating visual interest. Additionally, some of them have a pleasant fragrance and a blossom that attracts butterflies.
An impressive way to pollinate nearby plants and inform visitors about the pollination process is, for instance, to create a garden entirely centered around monarch butterflies.
Growing shrubs that attract birds or ones that have edible seeds will produce similar effects. Everyone knows that watching butterflies and birds in a garden is relaxing. They also provide information on the operation of the neighborhood ecology.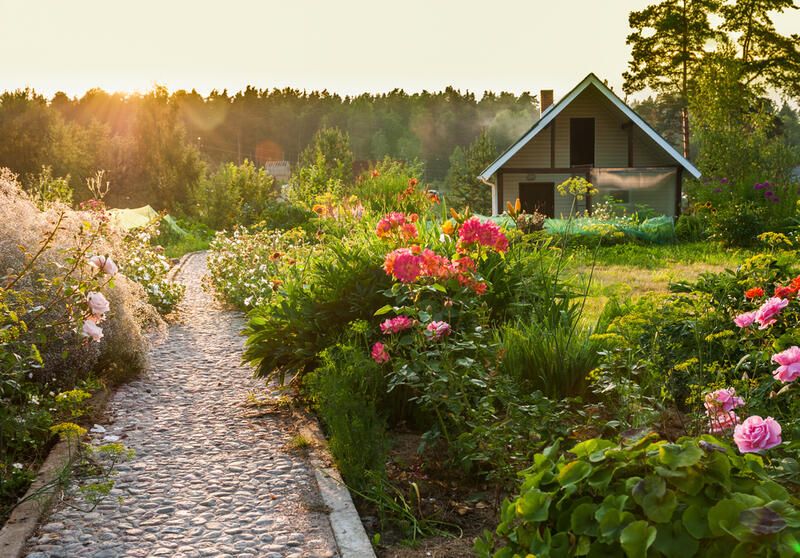 Consider using pathways and water features to enhance the area's aesthetic appeal.
You can use various colored materials and plant flowers that highlight or contrast your path material. To draw bugs right to the places where people gather to walk, pick butterfly weed or Echinacea purpurea.
Visitors to stations with succulents like sweetheart hoya, whose leaves resemble downward-facing hearts, can get a sense of the diverse botanical types among flowers and leaves.
To improve the area's aesthetic appeal, think about utilizing paths and water elements. You can grow flowers that contrast with or emphasize your path material and utilize a variety of colored materials.
Choose butterfly weed or Echinacea purpurea to attract bugs right to the areas where people congregate to walk. Visitors can get a sense of the various plant species among blooms and leaves by visiting stations with succulents such as darling hoya, whose leaves resemble downward-facing hearts.
Plan it out
Draw a rough outline of your blank canvas space or garden on paper using a pencil, or digitally.
Before you add any components to your design, consider what you want to do with the space. Are there any important aspects that need thorough preparation and should be included?
Or are you just enhancing the existing plants and flowers by adding more stimulating ones? Do you need to completely remove any dangerous vegetation or just clip it off in quarters to make it inaccessible? Should you construct a route or hang wind chimes as an alternative? Consider hiring a specialist who can give invaluable advice at this stage.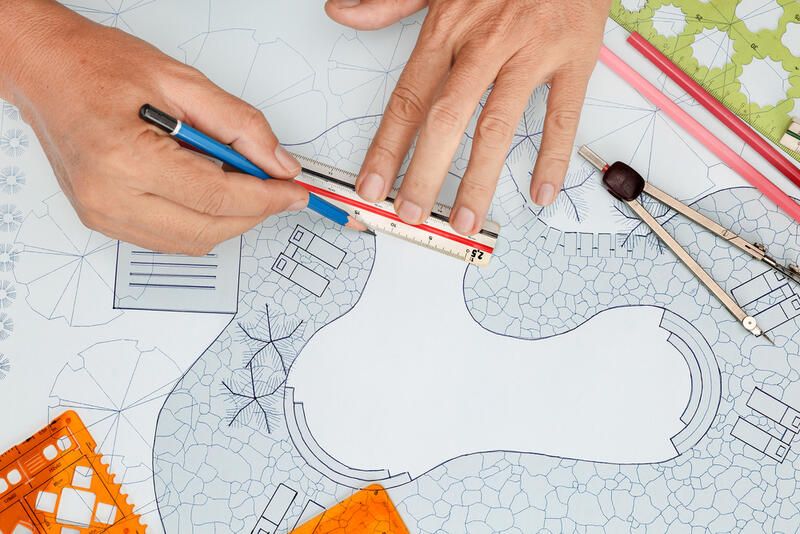 Make a list
Make a list of the materials and tools you'll require to construct your sensory garden.
This includes considerable natural components like big stones, gravel, dirt, and flowery plant life that up the vigor and intensity of the encounter. It might also include the tools needed to finish the job.
Application
Once you have a clear idea of what you want to achieve and have all your tools to hand, make a list of everything you need to accomplish.
Breaking the project down into a series of manageable tasks will make it seem less overwhelming. And if you're a gardening newbie, do consider enlisting the aid of friends or professionals to lighten the load.
Need help planning your sensory garden? Shrubhub's network of designers and landscape specialists is here to help!