Top Landscape Design Trends For 2023
Published: 24/01/2023 | Updated: 19/04/2023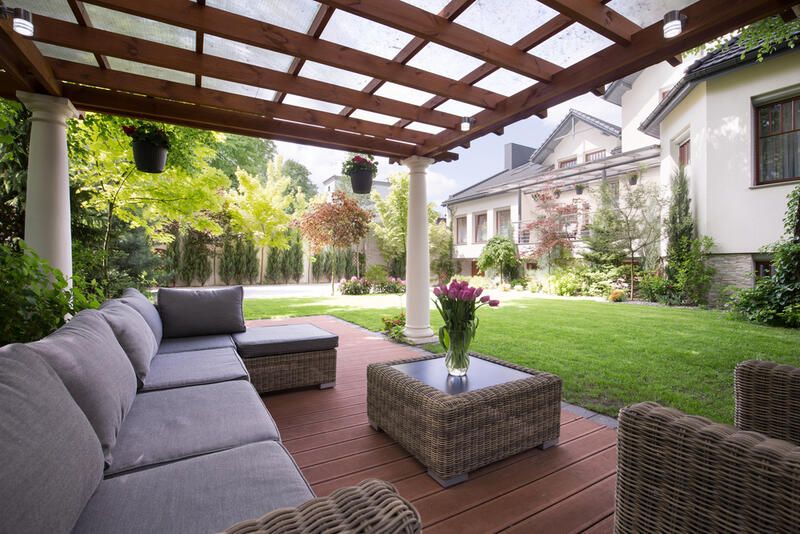 Ever since the pandemic hit us, a newfound appreciation for our gardens rose in us. Outdoor spaces are important, nearly everyone realized, and for a moment there, the only outdoor spaces we could occupy were the ones we owned.


So, it's natural for homeowners who just got their first house or are renovating their garden to want to consider this. Designing a place that would be timelessly pleasant to spend their time in and invite friends and family in.
While at the same time, also want to stay fashionable with the newest landscape design trends to impress neighbors, passersby, and guests.
All you want can be found in the landscaping trends we have for you here! You won't run out of ideas for your outdoor space in this article!
Kitchen Gardens
With inflation skyrocketing, homeowners are starting to tune more into the idea of growing food for less cost. More, gardening your food is a flawless idea all around.
For once, it can add natural color and appeal to your garden. Flowers are beautiful, but so are the colors of vegetables and fruit. Then again, you'll always have fresh vegetables to use in your recipe.
And at this time, self-reliance is more appreciated than ever. You'd be doing your part in lessening your carbon footprint by getting at least some of your food from your garden rather than the supermarket.
Kitchen gardens can meet your aesthetical, environmental, and practical outdoor needs. So it's no surprise that they are predicted to be a big trend moving forward.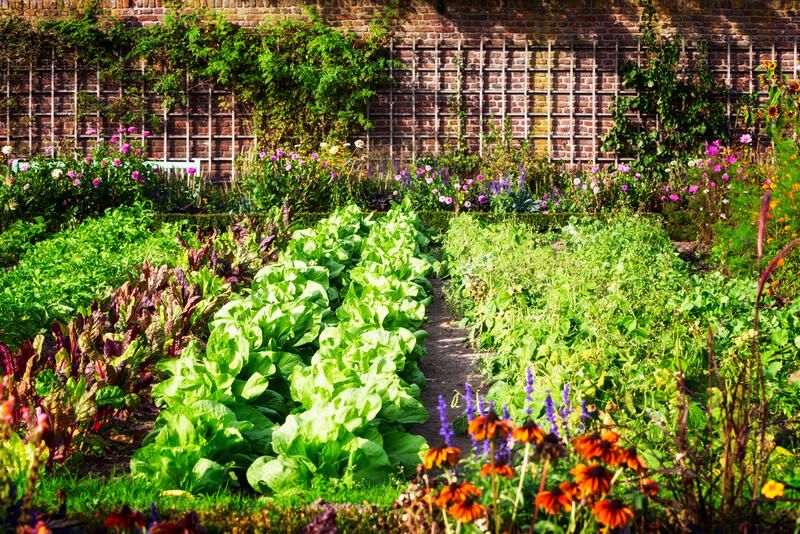 Outdoor Kitchens
Speaking of kitchens, what's better than having your outdoor kitchen?
Little else. Wave off that thought that tells you kitchens are only an indoor feature! Outdoor kitchens are rising in landscaping trends. Even if they are a little costly. Here's why:
They do a lot for your house's price in the market. They are incredible for family gatherings, especially in spring and summer. And they make your outdoor space look and feel more homely.
Plus, you can have as much fun choosing a particular design as you would with your inside kitchen. And then with some dining furniture, you can cook and dine with guests and family outside!
Natural Privacy
One way to make your yard feel more comfortable and encourage you to spend more time in is to make it private. And brick walls aren't the only way to have privacy!
You can have it all with natural materials for your yard and with the right landscape design.
You can get your private outdoor space with a selection of plants in your garden like tall hedges, densely planted cypress trees, and evergreen trees.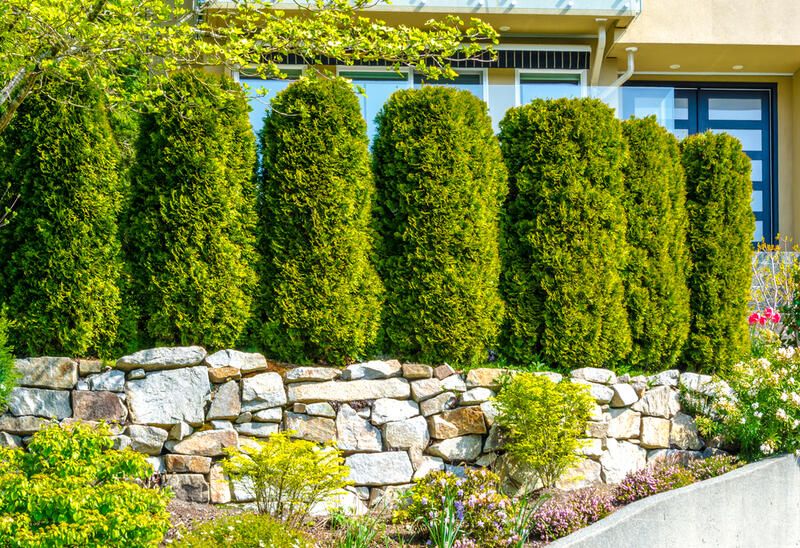 Go Native
Gardening native plants are also becoming among the landscaping trends on the rise. But it's more than just a trend. But first, what does it mean?
What are Native Plants?
They are plants that have grown in a specific region before human modification entered the game. They have naturally modified themselves for the specific climate.
That means that among other reasons to garden them is that they are pretty low maintenance. Those plants are self-managing and need little human intervention. All you need to do is take the first step and re-introduce them to your garden.
Incorporating native plants in your landscape design has other benefits as well. They save water, which is a critical part of caring for our planet right now. And also support the wildlife around you.
Many of those plants are a nectar source for your local pollinators like butterflies, hummingbirds, and moths. So not only would you be doing your part in supporting wildlife, but you'll also get to enjoy adding beauty to your garden by having beautiful butterflies around.
How to Know what Plants are Native to Your Area?
If you think this is a problem, don't worry! The National Wildlife Federation (NWF) has developed a tool that tells you the native plants of your area. All you need is to enter your zip code and you'll get a list you can choose from!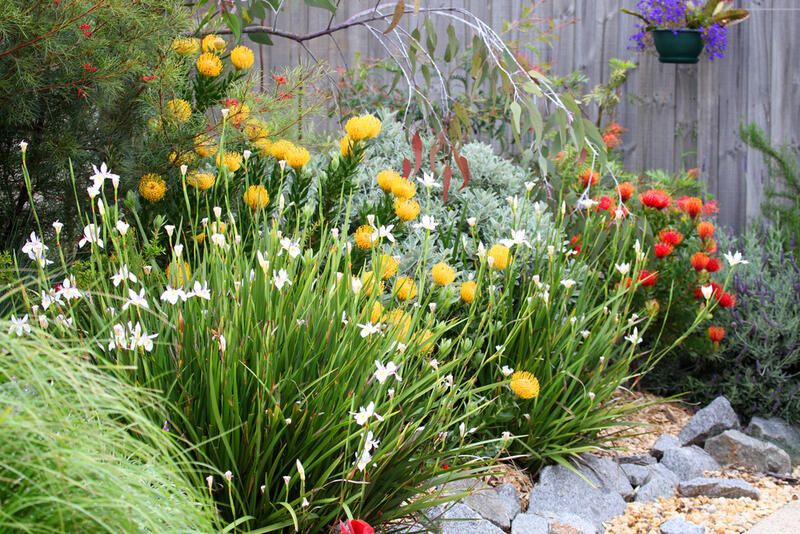 Water Theme
Water-based design trends aren't going away any time soon. Among landscaping trends, water features are a beloved classic.
If the sound and sight of water calm you, then there are many ways to incorporate water features into your landscape design.
Other than swimming pools, you can have smaller fish ponds. They'll be a bonus to your nature-looking backyard.
Water fountains add a classical look to your environment. And there are bird baths! Having beautiful birds perch in your backyard can be nothing but a bonus.
Winter-Friendly
Another of the great outdoor design trends is making your surrounding landscape comfortable and usable all year round. That includes the colder months of fall and winter too.
Your interest in your backyard will increase by creating a warm, cozy place. So you can add an outdoor fireplace or fire pit for warmth. With some blankets, warm outdoor lighting, and those features, you can make it a great place to hang out during the winter.
And to avoid the barren look turning you or anyone else away, garden plants and grass that are winter-resistant and flowers that bloom in winter add color to your garden during those months.
You're not limited either! You have many options like Hellebore (Lenten roses), snowdrops, and Camellia that experienced home gardeners opt for for a blooming yard in the winter.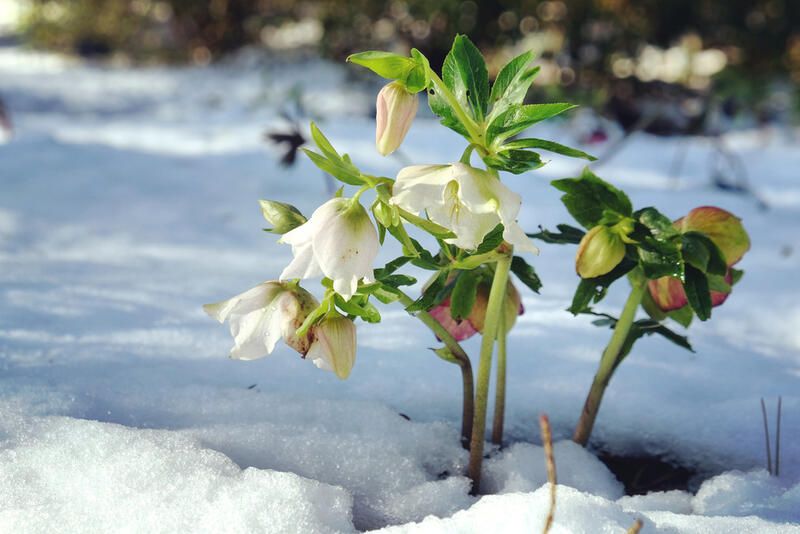 Go Classical
Classical landscaping doesn't just mean picking random old designs. Classical landscaping usually refers to the recurring collection of elements used in the Greek Hellenic era and Roman gardens.
Those are the gardens that made their way across Europe up until today and can also be referred to as European-style gardens. They are gaining popularity in landscaping trends even among homeowners in the United States, for their serenity, sustainability, and tranquil sense of beauty.
You can achieve that look by focusing on the few, prominent elements that focus on symmetrical and geometrical layouts. A limited color palette is also a characteristic element.
Go Artificial
As much as all nature, all-natural, all-green, horticulture, and wildlife support are becoming the craze with the world tuning its attention more to nature and the climate, don't feel that this is the only choice you have to go for. Artificial turf instead of grass is also rising in trends as we all get busier and busier.
Some people feel like gardens are their project to have fun creating, and some don't. If gardening is not your thing and/or you don't have the time but still want a beautiful, serene landscape around you, then you can just go artificial and create the landscape that suits your needs.
It's low maintenance and looks good and green all year round.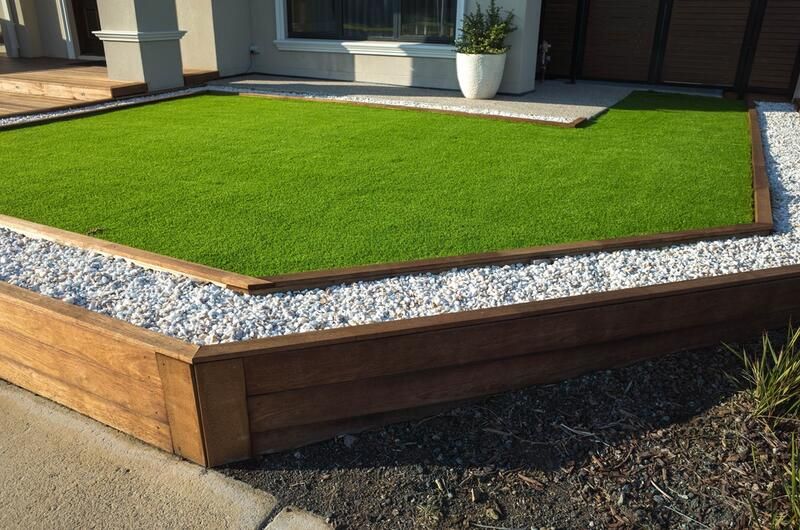 Landscape with Smart Tech
With smart tech rising in popularity for every aspect of our life, it was only about time for it to make its way to the outdoor landscape too.
You can take advantage of that to incorporate a small element in space outside through functional features like smart irrigation that is also good for water and maintenance saving, and light sensors for a great look!
Hardscape with Natural Resources
Hardscaping means the man-made aspects of landscaping, like paths and walls. Natural stone steps for paving are a great choice for different landscapes.
Stone pathways and a concrete lawn can make the environment space feel more comfortable and inviting in an old-fashioned sense. Especially as people's sense and feelings of nostalgia rise due to the rapid changes in the world.
Concrete can be implemented creatively with a lawn and covering walls to avoid the tarnished, plain look too, so you have nothing to worry about!
Landscaping general ideas can be great but a little overwhelming to implement by yourself. For customized opinions and consultancy from industry professionals revolving around your particular yard, you can seek advice at shrubhub.com