Top 13 Vancouver Yard Design Elements That Will Transform Your House
Published: 01/12/2022 | Updated: 29/03/2023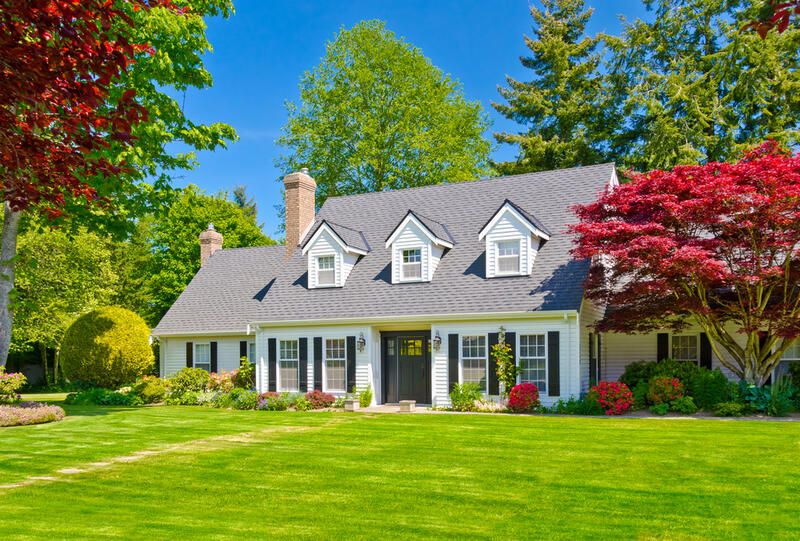 The Vancouver area is known for its beautiful landscape and cool oceanic climate. A lot of people are drawn to Vancouver because of their love for nature and the beauty of the great outdoors.


If you're one of those people, then it makes sense that you would want a yard that reflects that beauty and grace.
In this article, ShrubHub will present you with 13 design ideas that will instantly transform any Vancouver yard.
1. Add Some Native Plants to Your Front Yard
If you live in Vancouver, you're probably familiar with many of the native plants that grow here. Their beauty and high resistance to the elements make them a perfect fit for any yard.
And if you aren't familiar with these plants, then now is the time to get acquainted. Here are some examples to add to your landscaping project:
Pacific Bleeding Heart

Arrowwood Viburnum

Goat's Beard

Sword Fern

Common Elderberry

Deer Fern

Saskatoon Serviceberry

Thimbleberry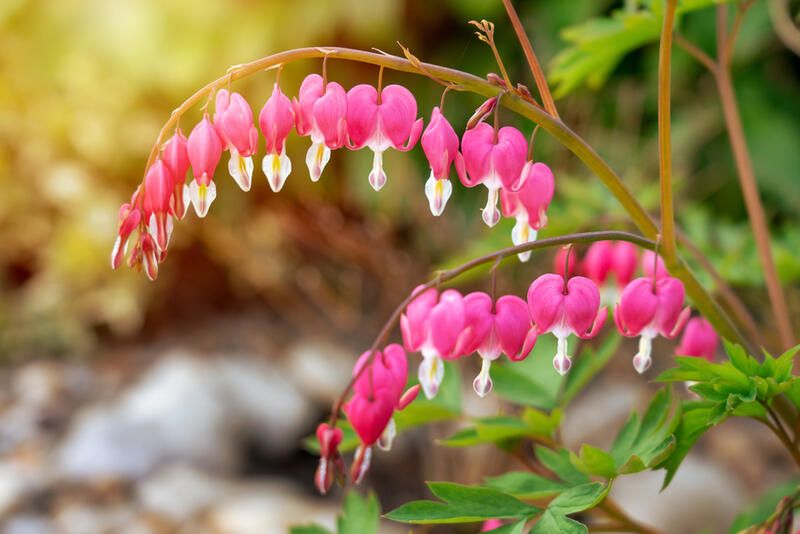 2. Add Low Maintenance Shrubs to Your Landscape Design
If you want to add some greenery to your yard but don't have the time or energy to do it yourself, then shrubs are a great choice.
They require very little maintenance and can be planted in many different areas of your home or garden.
There are many different types of shrubs to choose from, including ornamental grasses, traffic-resistant shrubs, herbaceous perennials, and groundcovers.
Here are some of the most popular in Vancouver's area:
Dwarf Oregon Grape

Daphne bholua

Summer Snowflake

Dawn

Heather

Emerald and Gold Wintercreeper

Spruce Columbine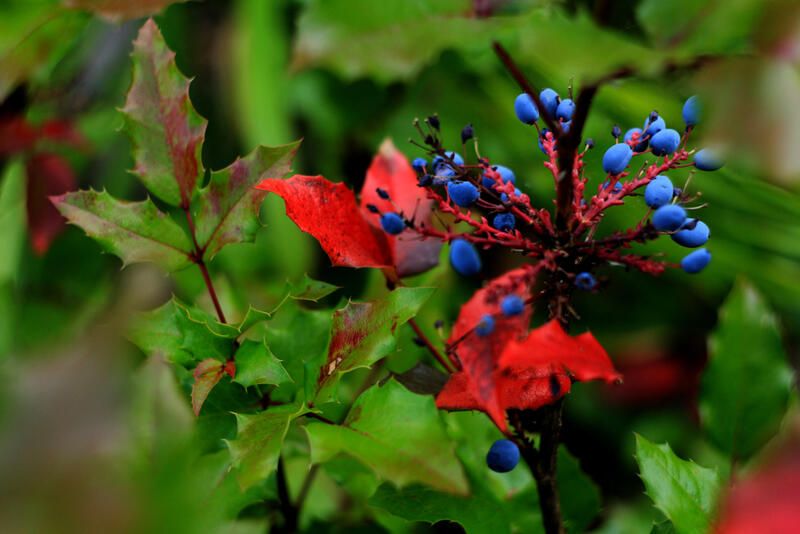 3. Include Some Colorful Exterior Lighting
As the sun goes down, lighting can be used to highlight features of your yard, create a mood or atmosphere, and enhance curb appeal.
One way to enhance your property's curb appeal is by adding exterior lighting that highlights certain elements of your home.
This can be done with spotlights on trees or plants as well as fixtures placed around the perimeter of the property (such as benches). Lighting should not only illuminate areas but also emphasize them so they're more noticeable during nighttime hours.
For example, if your dream garden has a fountain that you want to highlight, consider installing a spotlight on the fountain and another one nearby.
You can also use lights to create the illusion of movement in your yard by using them in conjunction with plants or trees (such as solar-powered wind chimes).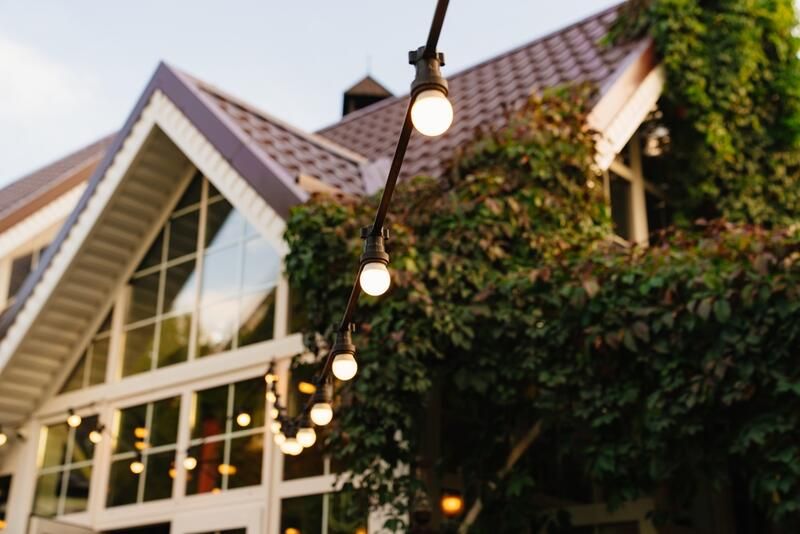 4. Install a Star Gazing Area or a Sunroom
One of the best ways to make your yard more inviting is with a star gazing area. This can be as simple as installing some chairs and a table in an open space so you and your guests can look up at the night sky.
If you have an outdoor space that gets plenty of sunlight during the day, you can also use it as a sunroom. This is a great way to create an indoor-like environment outside your home so that when you want to read or relax on a rainy day (or even during the summer months), you have somewhere comfortable to go.
5. Include Contemporary Retaining Walls
Retaining walls are designed to hold up (or "retain") the soil behind them. This can be done in several ways, including sloping the ground back away from your home or building a wall out of stone or concrete.
Retaining walls are usually built as part of an overall landscape design, but they can also be used on their own to create a beautiful new space for your yard.
They're perfect if you have limited yard space and want to utilize every inch of it! Retaining walls come in many different shapes, sizes, and materials—you can choose one based on what fits best with your design vision and the surrounding area.
And if you're unsure about construction costs, maintenance services, and installation costs, you can always book a free consultation session with ShrubHub's landscape designers to know exactly what you need.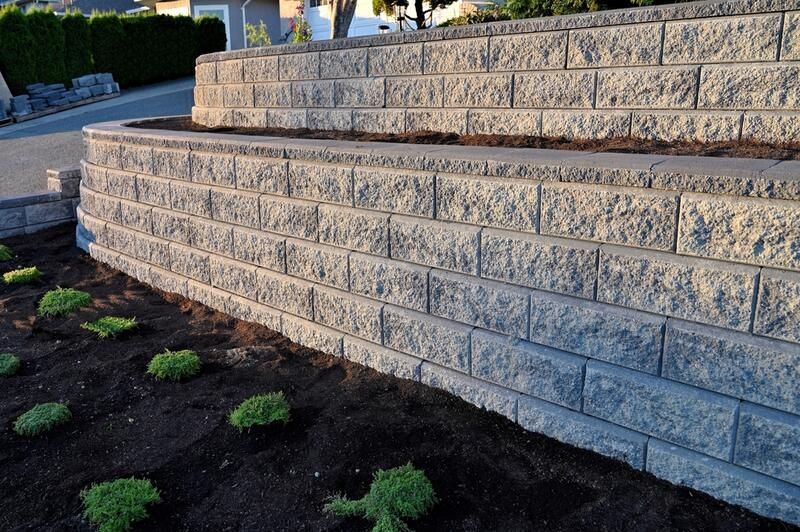 6. Build an Outdoor Living Space
The best way to create an outdoor living space is with a patio, deck, or pergola. These are all great options because they provide a much-needed transition between your home and yard.
Patios can be made of stone, brick, or concrete and are a great way to add some extra space to your outdoor living area. They are also easy to maintain and can be cleaned with just a broom and hose.
Decks give you even more room for entertaining when they're built over an existing patio. Or if you're looking for something for limited outdoor spaces, a pergola may be the perfect solution—they provide shade while still letting light through, making them ideal for growing vegetables!
7. Add an Outdoor Kitchen and Fireplace
Together, an outdoor kitchen and a fireplace are two elements that create an oasis of warm comfort in your home.
An outdoor kitchen can be as simple as a small grill and an old fridge, but we recommend adding some seating and storage. A large island with a countertop is perfect for preparing food and serving drinks to your guests.
If you have space, consider adding an oven so that you can cook meals without having to go inside the house.
A fireplace is a perfect complement to your outdoor space. And if you're worried about an open fire, then you can build a stone or brick wall around your fireplace to prevent any unwanted sparks.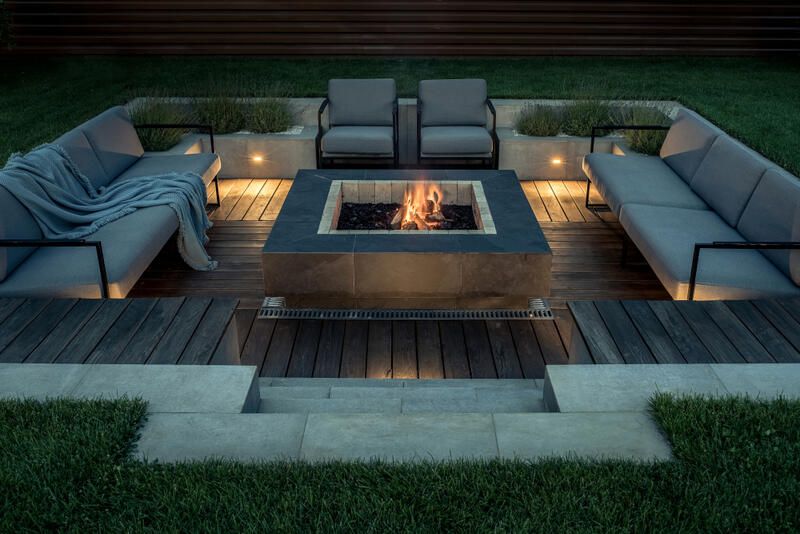 8. Include a Hot Tub in Your Front Yard Landscape Design
A hot tub is one of the most popular backyard features. They provide a space where you can unwind, relax and enjoy the beauty of your own home. Hot tubs are also great for fitness because they help to relieve stress and tension in your muscles.
Before you decide to install a hot tub on your property, there are some important things to consider like the type of hot tub you want.
There are many different types of spas available today. Some are small enough to fit into almost any backyard space, while others may require more room than what's available at home.
Be sure that whatever option you choose fits well into its surroundings so as not to detract from other areas such as entertaining areas or garden spaces.
9. Add Some Water Features
Water features can go from fountains to ponds, streams, and pools. They are a great way to add character and interest to your yard. They're also low maintenance, which is why they're so popular in Vancouver.
They may be expensive to install if you hire an expert landscape designer or contractor, but if you have the budget for it and can see yourself enjoying this new addition every day then definitely consider adding one!
Adding a water feature could also increase the value of your home but only if done right and with care!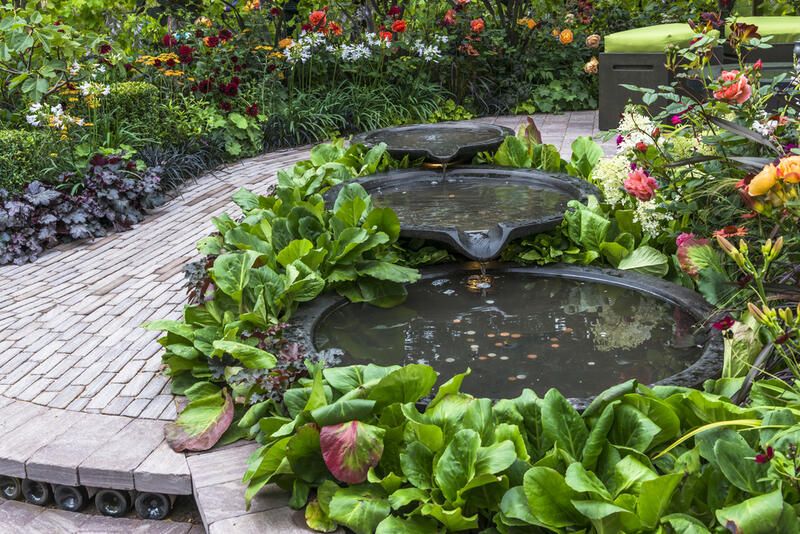 10. Build a Garden Shed in Your Front Yard
The garden shed is a great place to store items. It can be a small wooden building that's made to look like a house or it can be a large metal structure. It is usually located near the garden and is used for storing tools, fertilizers, and other gardening equipment.
A garden shed is also very useful if you have an allotment as it allows you to store items safely away from animals such as rats and squirrels who may get into your home.
You may have even heard about some people who converted their sheds into garages, workshops, guest houses, and offices!
If you're looking for extra storage space that doesn't require too much maintenance or then this is the way to go!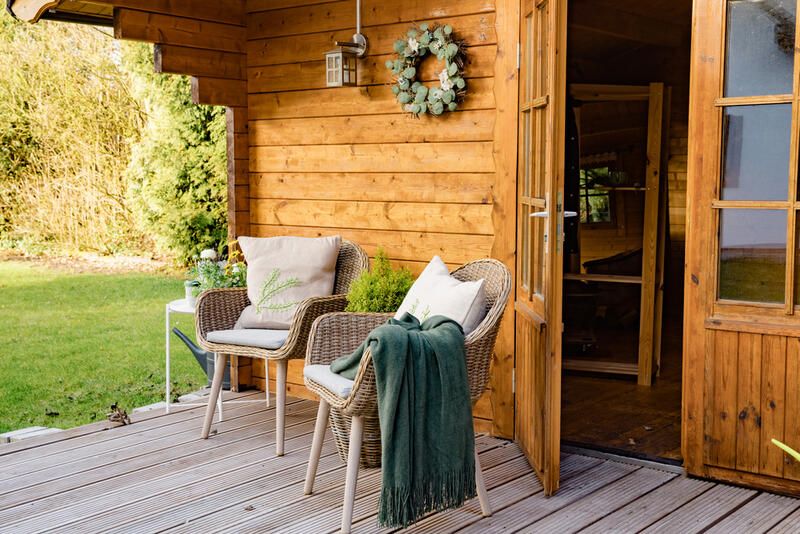 11. Consider Installing a Vertical Herbal Garden
If you have limited space available for gardening, then a vertical herb garden is a great way to grow your own herbs in as little space as possible.
This can be done by simply placing some pots on top of each other and filling them with soil, or you could build something more elaborate using wood planks and metal supports.
If you're going to build something yourself, then we recommend using cedar or pine boards for longevity and durability. You'll also need to drill holes in the sides of each bin so that water can drain down into the next one below it, otherwise, your herbs will rot before they even get a chance to grow!
12. Create a Herb or Vegetable Garden
We don't want to get too preachy here, but if you have the space, a good irrigation system, and an interest in growing your own herbs and veggies, you should do it.
Herbs are a popular Vancouver landscaping option because they're easy to grow and make great additions to any meal, while vegetables can be used in everything from salads to soups.
You only need a small space for either type of garden design: one raised bed will provide plenty of herbs or veggies for several months.
During spring, summer, and fall—the best planting times—make sure your soil is fertile by adding compost or other organic matter before planting seeds or seedlings.
Water regularly throughout the day without overwatering (it's much better for plants if they dry out in between watering sessions). Fertilize every few weeks during the growing season with compost tea or liquid fertilizer.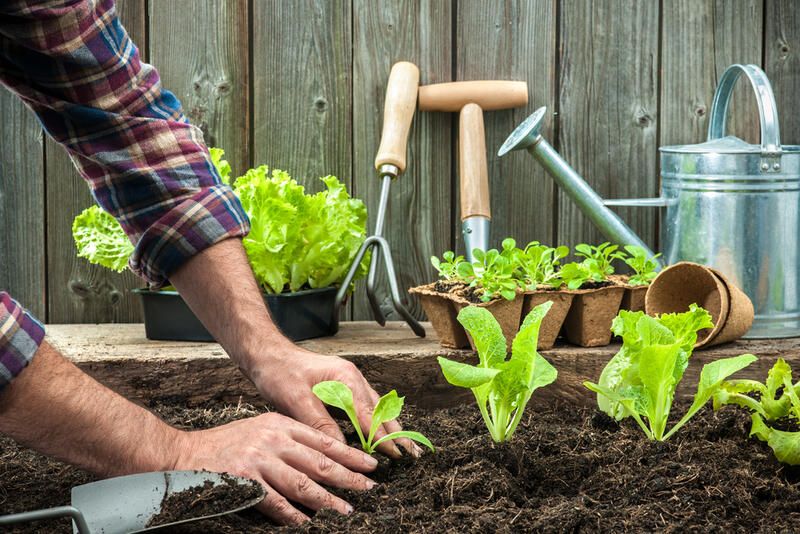 13. Use a Decorative Fence or Wall and Gate
A decorative fence and gate are great ways to add a little style to your yard, and there are many options for decorative alternatives, such as wood or metal gates.
A solid wood fence is an attractive option, and you can stain it any color that matches your house.
Wrought iron and aluminum gates with decorative designs can make an otherwise ordinary fence stand out among other homes in your neighborhood. They're especially popular in Southern homes where heat can be a problem during the summer months.
If you're looking for something more unique than just a plain old wooden fence, try one with a beautiful gate that opens into your yard or garden!
Finally,
We hope you've enjoyed this list of the top 13 yard landscape design elements for Vancouver homes. Remember to take your time and think about what you want for your yard and home.
Take a look at some examples online, talk to friends and family who have yards that they love, or even hire a professional landscaper (like us!).
And don't forget to check out ShrubHub's affordable landscaping options! You can get a 70% discount on your first order!