The Perfect New Build Garden Ideas to Finish Off Any Project
Published: 25/01/2023 | Updated: 02/04/2023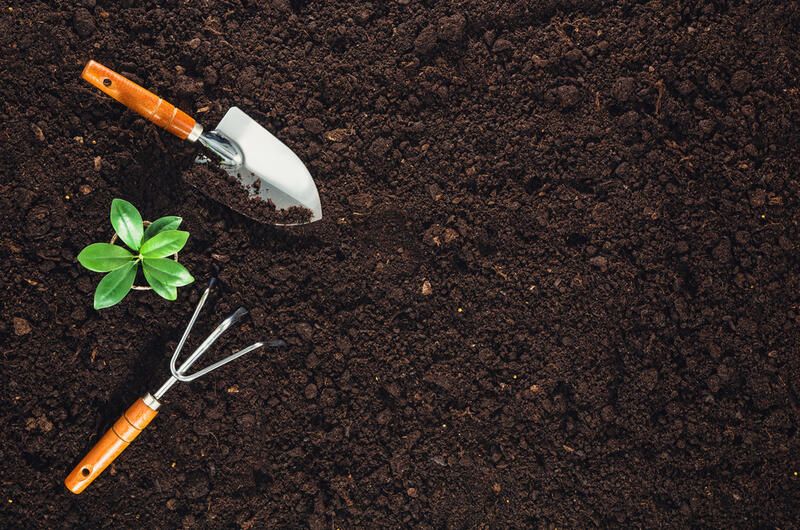 Tis' the season to finish off new garden builds and get things done before the new year! Or you're reading this during a random month and the year has already started, in that case, congrats on the new build! This handy guide will help you navigate that blank canvas and add the finishing touches to your new build. From design ideas to planting suggestions, we have it all! Since we have a lot to cover, let's jump right in!


Where to Begin?
The easiest approach to get started is to set aside some time to look for ideas, evaluate your garden features, and formulate a strategy. Then, you can complete it gradually as time and money permit; don't feel that you must complete it all at once.
Once you get a general idea about what you want, it's time to focus more on details. Figure out what plant types you'd like, how big the area will be, and drainage specifications.
The best way to organize your outdoor space is to decide how you want to space everything out, easiest way to do this is to get a floor plan of your outdoor space and label each area, zone 1, zone 2, etc. After you have that labeled you can plan accordingly and go in order of zones.
A great way to visualize all of this is using an online 3D model, Shrubhub.com provides free phone consultations so definitely check us out if this is something that interests you!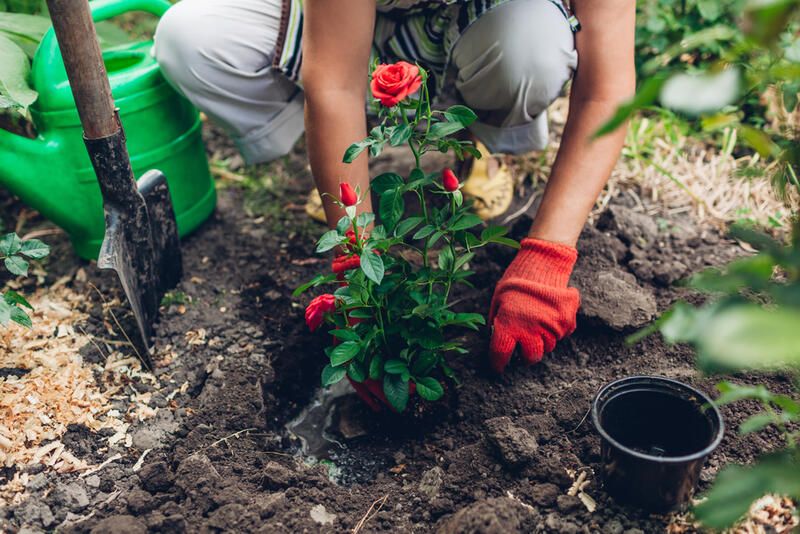 Adjusting Soil Surface
The soil is one of the most frequent issues individuals have with newly constructed gardens. It might be compacted, of poor quality, and loaded with trash and debris. Not to worry! There are several things you can do to enhance the soil type surrounding newly constructed homes.
It is best to organize your plan before installing any walkways, stepping stones, or other hard landscaping. By doing this, you can prevent getting weighed down each time you go outside. Additionally, since you won't have to worry about accidentally hurting priceless new specimens, it will be much simpler to complete before you add any greenery.
Dig over the soil that will be utilized for gardens or lawns, taking out any debris and buried trash as you go. Digging is crucial because it will aid in dispersing compaction and enable plants to establish healthy roots. Fork into the soil surface and add soil conditioner, such as farmyard manure (not multipurpose compost), at least one bucketful per square meter. Your plants will grow more successfully as a result of improved drainage and fertility.
If there are any areas that you won't get around to planting right away, cover the soil with mulch to keep weeds from developing. Chipped bark (and other organic matter) is great since it will progressively improve soil structure as it decomposes.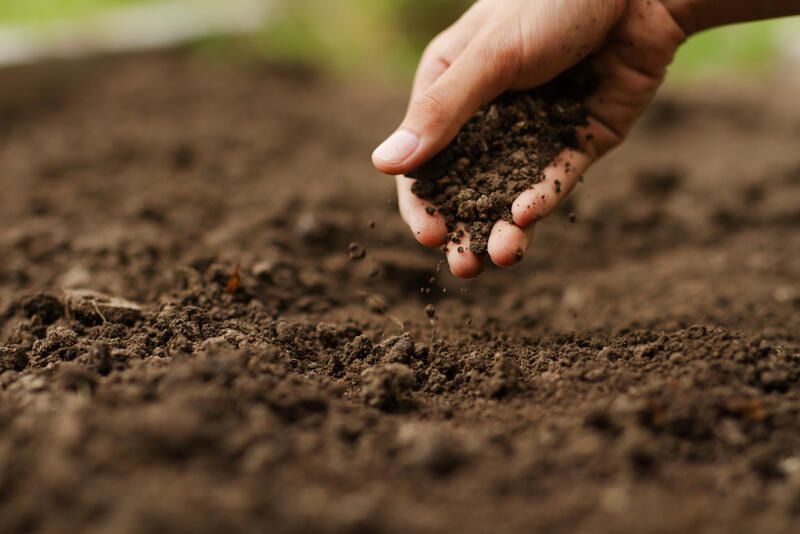 Work With Clay Soil
Soil quality in new build gardens often faces a lot of issues. Because some developers remove the topsoil and sell it, leaving it below a poorly drained clay subsurface, the soil in new-build gardens is frequently inadequate. Fortunately, clay and heavy soils may be improved in a variety of ways, and a wide variety of plants, including trees, flowers, and shrubs, can grow there.
Use Raised Beds
Many new build gardens might be fairly one-dimensional, starting off as just a flat, rectangular space. Building raised beds is a terrific method to add immediate appeal, so you might need to learn how much garden landscaping would cost before you get started.
If you have exceptionally heavy, acidic, or alkaline soil, raised beds, which are elevated above the original soil level in your garden, can be an excellent solution. To get you started, look at our raised bed gardening advice.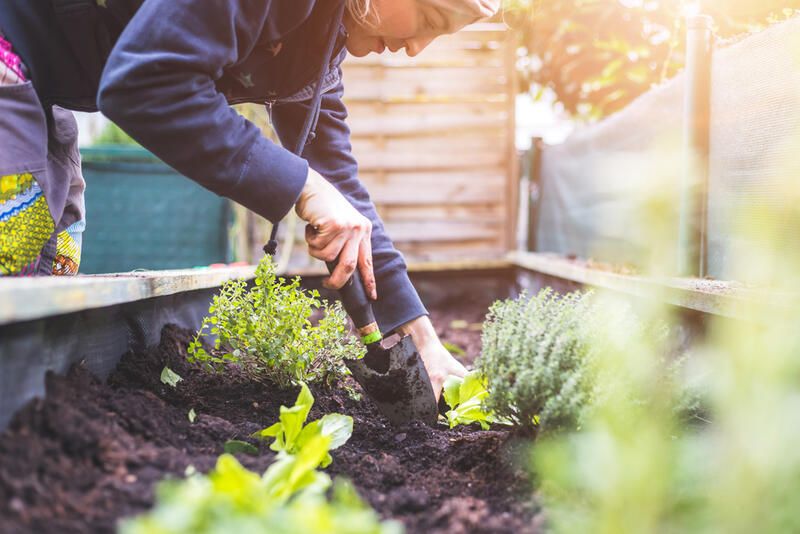 Choosing Plants
When you have your design finalized, it's time to consider the plants. Include some sturdy, quick-growing plants for some instant floral power. Good options include buddleias, mallows (Lavatera), and hardy annuals (beautiful year-round plants to have) like poppies and cornflowers. They will provide you with affordable, quick, and vivid results. Some patio pots and window boxes will also add color right away but beware of having too many pots because they can take a lot of work to maintain.
Always try to plant a variety of plants. Get variations that thrive in different environments from autumn to winter.
We have a bunch of articles for the best annuals and plants for your yard so check them out for help or call Shrubhub.com for a free plant consultation!
The impression of being enclosed by walls and fences in a newly constructed garden may be one of its most striking features. To avoid being too visually imposing, fences could benefit from being painted or stained a darker color. Additionally, darker hues can aid in emphasizing the plants in front of the fence. Use trellis panels covered in climbers and a few larger plants to soften the visual impact of your garden's limits so that it feels established right away.
You can even try planting trees (small trees work great) and using plants that climb for more coverage in your yard! They're both beautiful and effective! Play around with new plants like aromatic plants and tall grasses for more variation in your yard.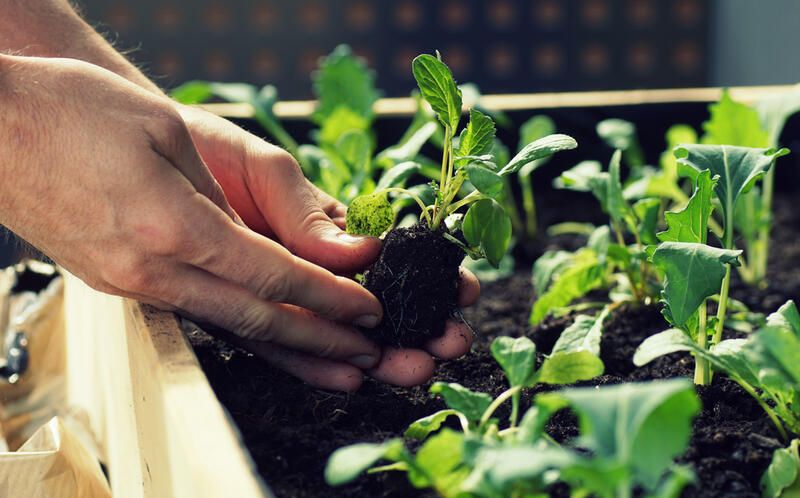 Use Borders for Planting
Every garden needs borders, whether you choose angular edges to give it a contemporary appearance, sweeping curves to fit a modern cottage garden or useful log-rolled edged borders filled with nearly indestructible year-round interest plants like Cordylines and Acanthus to add shape to a practical family-oriented garden.
Be generous when drawing new boundaries because they soon fill up and, once planted, appear smaller than they actually are. Try climbing plants and tall grass for border planting.
Create Zones
A successful landscape design always starts with zones that are tailored to how you will engage with the garden, regardless of how tiny your plot may be. Consider planting trees, raised and ground-level beds, grass, a spot for vegetable gardening, and patio ideas. It goes without saying that only a few of these aspects can be used based on your plot.
Consider the entrances to the house as well. Is the kitchen the most natural spot to enter from the garden? If so, would it be preferable to install a deck or lounging area nearby?
It's a genius idea to use a curved path to make a small garden appear larger. It's also a quick way to create smaller, plantable areas in the garden that can also be used as seating and dining areas.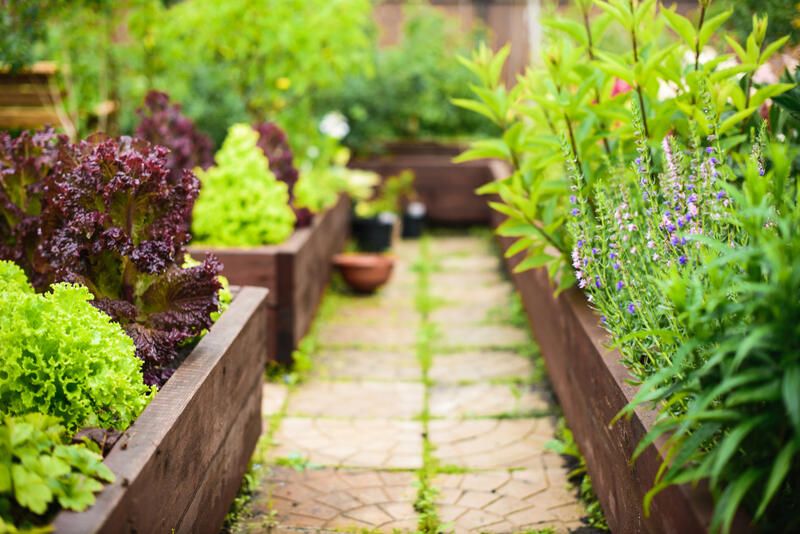 Build a Patio
Although we frequently place our patio ideas next to the house's rear, this is not always the best location.
The ideal location for an outdoor seating area should be determined by the best views and the house's orientation to the sun. The morning sun is best enjoyed on patios facing east, while the evening sun is most enjoyed on those facing west (although be aware of wind). South-facing patios are the most common, however, if you don't like direct sunlight or being too hot, think of patio cover alternatives.
Alternatively, put the patio or decking area in the middle of the lawn for a more modern garden design.
Outdoor Entertainment Area
Summer parties are best held in gardens, so carefully consider the best garden furniture for your outside area.
It's crucial to consider the surrounding landscaping while choosing a location for your new sofa set or outdoor dining set. Zone your garden into inviting areas, create distinct areas with attractive and fragrant plants in large containers, and strategically place furniture to take advantage of any existing trees' shade.
Easy Hard Landscaping
We all enjoy a good lawn, but if you're looking for simple garden ideas, you might want to consider doing away with the grass entirely and replacing it with hard landscaping that is simple to maintain. Paving looks fantastic, whether it's made of conventional stone or modern porcelain, but it's a significant expenditure that you might not want to undertake if you've just moved here.
Laying a good thick layer of gravel in its place, particularly on flat ground over a weed-proof barrier, is a fantastic, affordable alternative. It can be replaced if it starts to look worn out and is quick and simple to complete.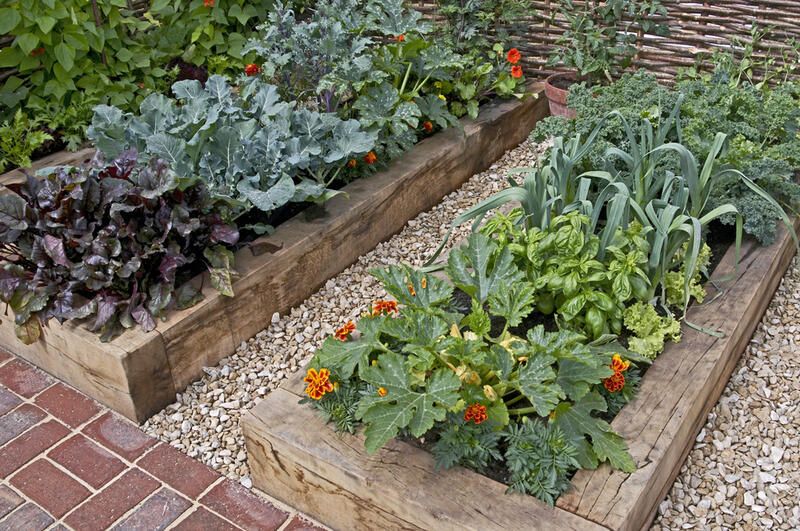 Time to Get Started!
Show off what you've learned here with your own creative ideas! We can't wait to see what you create!