The Best Tucson AZ Yard Landscape Design Ideas
Published: 05/10/2022 | Updated: 29/03/2023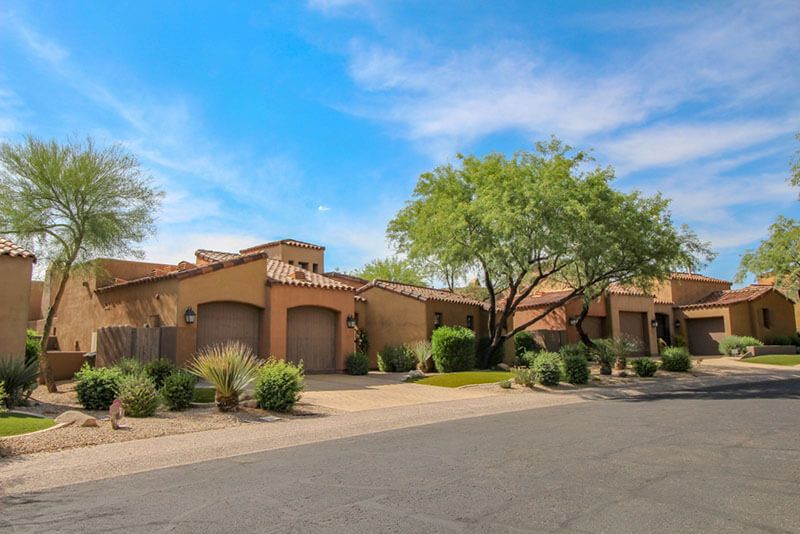 Living in Arizona can be very challenging, it is constantly ranked as the hottest state in the US. Trying to keep a vibrant yard alive can sometimes feel like a losing battle, especially when you're up against a sweltering arid climate! Those of us living in Tucson know just how hard landscaping in the dry climate can be. Winters are short and mostly dry, and summers are exhaustingly scorching hot and dry which can make garden maintenance almost impossible. Don't give up hope just yet! You can still transform your Tucson yard into a breathtaking and sustainable landscape that will keep you and your family happy and satisfied for years to come!


Our professional landscape designers at ShrubHub have come up with the easiest design solutions for you to maintain the perfect year-round, climate-friendly Tucson AZ yard, without having to worry about heat damage or lack of rainfall! We can mostly blame climate change for the series of dry spells we've been hit with more frequently and as a result, government restrictions on water use are at an all-time high! You may be wondering how it is possible to keep your yard looking fresh and trim, without having to go over the restricted water limits. All you need to do is follow these top tips and you can have the sustainable Tucson AZ yard you've always dreamed of!
Investing In Hardscaping Is Essential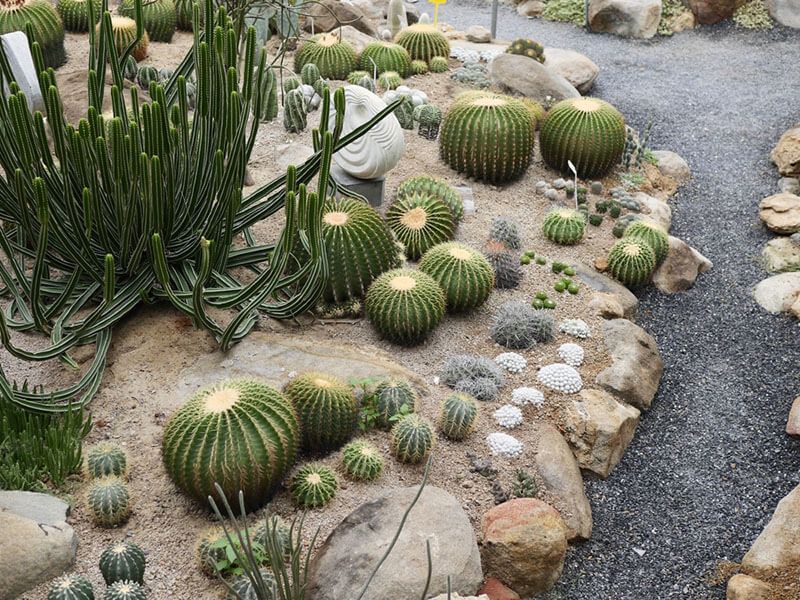 The more time we spend indoors the more we lock ourselves away from the beauty of outdoor nature which is why investing in a solid foundation for a fully functional outdoor living area is imperative! Spending most of our days indoors can be detrimental to our health and enables us to adopt more unhealthy and lazy habits this is why you need to think about adding hardscaping features to your yard. What is hardscaping and why is it an essential investment? Hardscaping is any non-living element that you can add to your yard to elevate its design and comfort. There are many different types of hardscaping elements you can add to your Tucson landscaping. Your backyard would not be complete without the perfect balance between structure and nature which is why our ShrubHub professional landscaping designers have provided you with the best hardscaping options to elevate the exterior of your house.
Build a Patio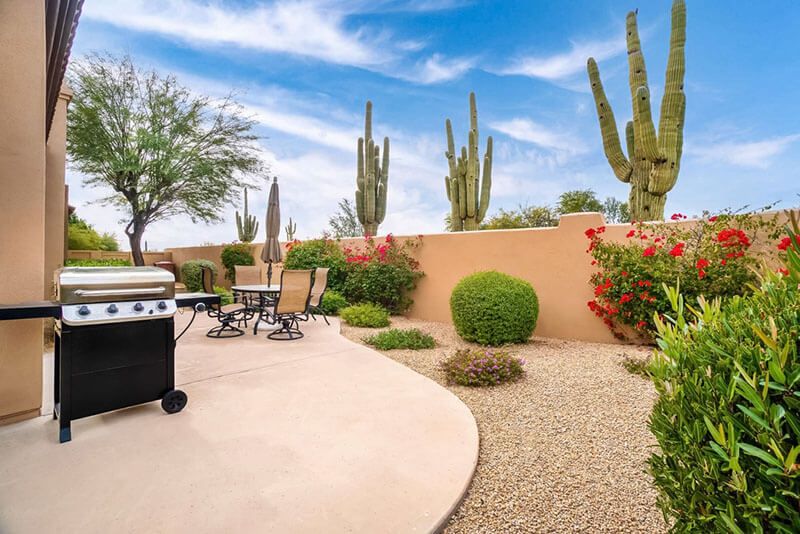 All the top property experts recommend building a solid patio in your backyard. The upfront cost of a patio may be high but in the long run, the return on your investment is well worth it, especially because a patio will significantly increase the resale value of your house. Patios are a staple to every yard, not only are you making a good financial investment into your house but you are also investing in a functional outdoor space for you to enjoy daily with your loved ones. Patios are a great place to let your wildest design dreams run wild! There are hundreds of beautiful design aesthetics to choose from to style your patio with. Start with a solid foundation for your patio, you can use stone or gravel for a modern Mediterranean aesthetic. The maintenance of a gravel foundation is extremely convenient and easy, gravel also does a fantastic job of keeping your patio weather-resistant and fire-resistant.
There are other types of patio foundations to choose from, amongst the most popular and least costly are brick and concrete. They are also weather-resistant and very low maintenance. Once you have a solid patio foundation it is now time to style it! Make sure you do your homework and pick a design aesthetic that works for you. Mediterranean-inspired yards require a neutral earthy pallet and furniture is usually a mixture of wood or built-in concrete seating options like benches and couches. A contemporary design requires a color pallet of whites and greys. Furniture tends to be more modern looking and uses a lot of curved edges.
Build A Deck
The installation of a deck may be a little more of a hassle. The construction that goes into building a deck may take a little longer than a patio and they may be slightly more expensive. The benefit of adding a deck to your backyard is that in the long run, it can significantly increase the value of your property, even more than a patio.
Add A Pergola For Shading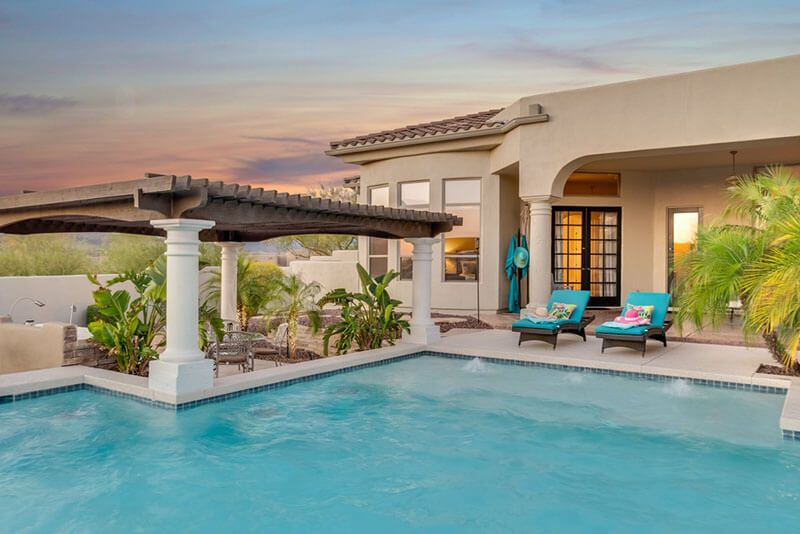 One essential element we need in our Tucson AZ yard is shading! The blazing sun might make us hesitant to make use of our yard or spend a significant time in it which is why adding shade is crucial. A beautiful way to elevate the design of your backyard is by building a large pergola over your patio, not only will this provide you with sun protection but it will also create a very elegant ambiance. You can elevate the decor of your pergola using flowing curtains to add privacy and a touch of elegant glam. You can also grow dropping vines around your pergola to add greenery to your patio and a gorgeous cascading effect. There are many drought-tolerant vines that you can grow in your backyard, such as the Arizona Grape Ivy. You can also decorate your pergola with hanging lights for a cozy ambiance to enjoy at night. Lighting your patio is crucial as it allows you to enjoy it at night as well and you can get as creative as you want with lighting options.
Build An Outdoor Bar or Kitchen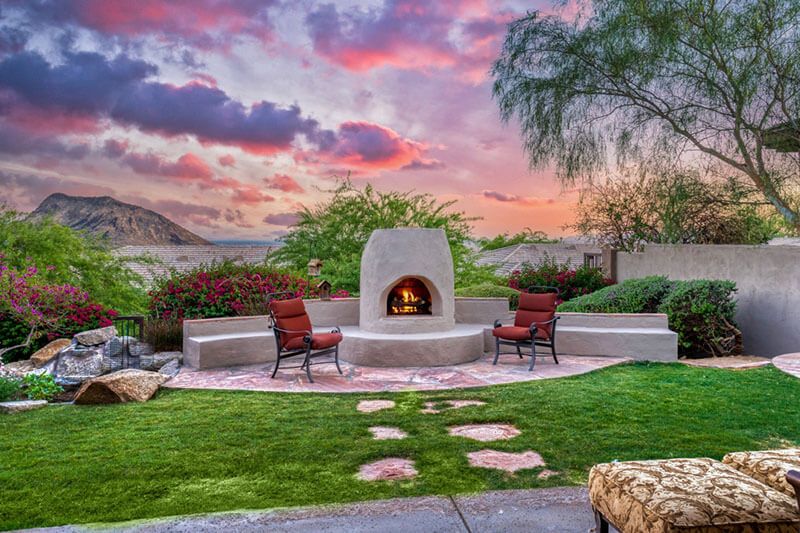 Not only do professional landscaping designers recommend building an outdoor kitchen for its functionality and making entertaining guests easier but they can also significantly increase the resale value of your house. An outdoor bar or kitchen can have a profound effect on your social life as they provide you with the resources needed to host outdoor parties and gatherings. You can be as detailed as you want with the design of your outdoor kitchen, you can go the classic route with an outdoor grilling area or you can take it a step further with a pizza oven. Always compliment your outdoor kitchen or bar with a seated dining area to ensure you are creating a space to enjoy your tasty meals outdoors.
Water Features To Elevate Your Design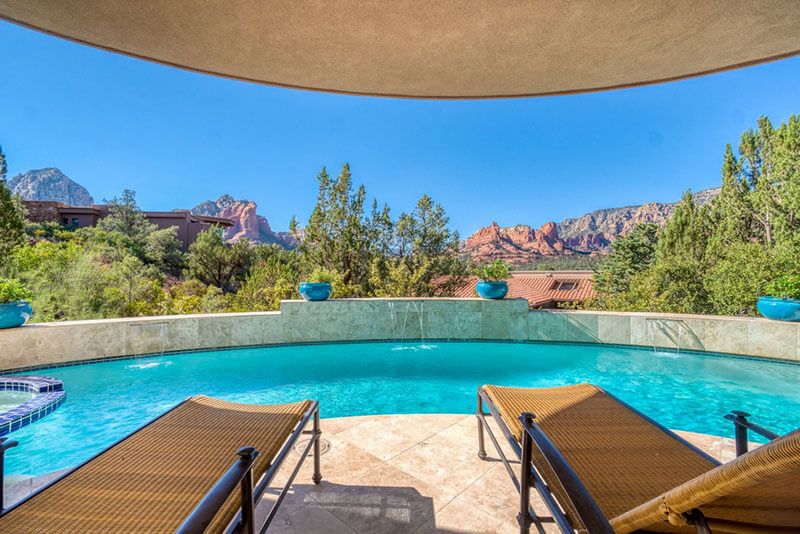 Adding water features to your backyard is another great way to service the design aspect of your house exterior. There are plenty of options to choose from which is why our ShrubHub landscaping experts have provided you with the best options!
Built-In Pool
Pools are essential to any backyard. Not only are they beautiful to look at but they provide entertainment for the whole family. Swimming pools also provide you with a place to host company and enjoy the sunny outdoors in the comfort of your own home.
Build A Pond
Ponds are a beautiful water feature to add to your backyard. They provide texture and a gorgeous focal element and are extremely low maintenance. For a pop of natural color to your landscape, you can add Koi fish and Goldfish to your pond. Feeding the fish is a great way to entertain your kids and they are a breathtaking sight to see!
Add Smaller Water Features
Do you want to attract beautiful songbirds to your landscape? Add a pretty birdbath to your backyard as a focal point, not only will this attract thirsty wild birdlife but it will also add a touch of elegance. Fountains are also a very elegant decor element to add to your landscaping design especially when they feature an intricate sculpture installation. You can get very creative with fountains and you can draw from many design aesthetics such as renaissance fountains with beautiful human-like sculptures or classic Frech aesthetic fountains or even a cascading waterfall fountain.
Use Lots Of Mulch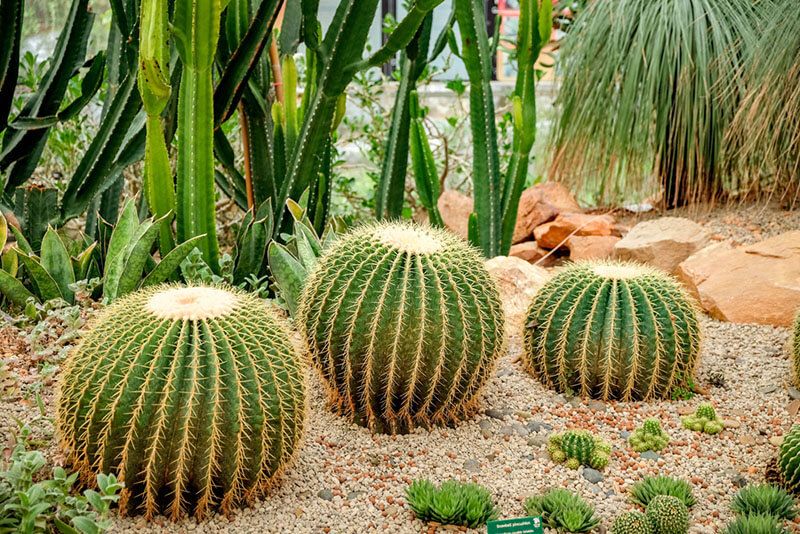 Ground covers are essential to the maintenance of your Tucson AZ backyard. Landscaping in such a harsh climate can already be quite tough which is why mulching is a great way to protect your plants and ensure they continue to grow and thrive. You can use gravel as inorganic mulch which is used for xeriscaping which we will explain in detail in this guide. You can also use other types of inorganic mulch such as rubber and landscaping fabrics. You can also use organic mulch such as wood chips, dried leaves, or even tree bark! Organic mulch decomposes into your soil filling it with essential nutrients that will help your plants thrive!
Opt For Xeriscaping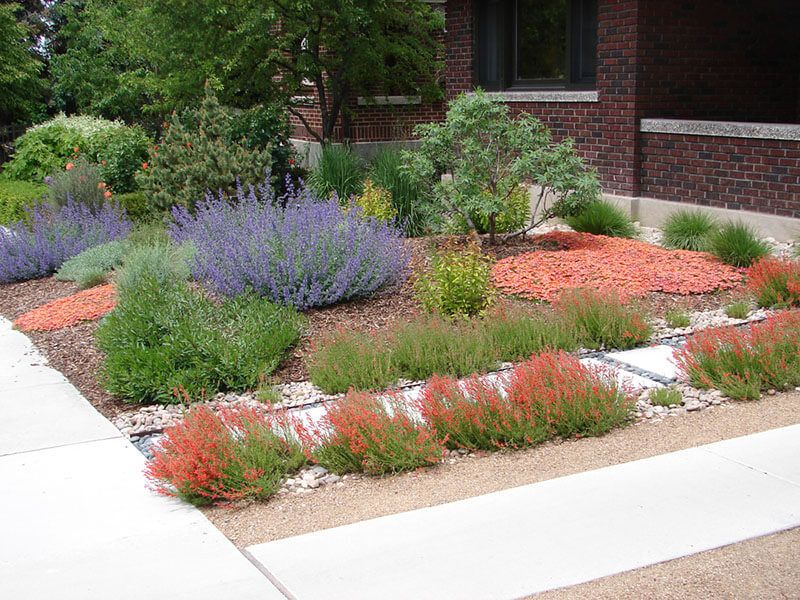 We already live in a desert climate so why don't we use that to our advantage and make desert landscaping a chic design choice? Landscaping in Arizona might be difficult considering the harsh weather climate however xeriscaping provides the best solution for that. You might think that designing the perfect Arizona backyard would leave you with limited plant options but have no fear! We are here to tell you that there are plenty of desert plants to add to your backyard.
Xeriscaping is when you design your yard using a mixture of drought-tolerant or drought-resistant plants and rock features. You can use gravel as a ground cover as well as a mixture of larger and smaller rocks around your drought-tolerant plants. The best desert plants to use for xeriscaping are succulents and cacti, but you don't have to be limited to just planting them. You can also use other types of drought-tolerant trees and flowers that do just as good a job, such as lavender, texas lantanas, and olive trees. The best part of xeriscaping is you won't have to worry about investing in an expensive irrigation system as these plants can survive in harsh dry climates. You also won't have to worry about pest control and constant weeding!
How Can I Get Started On My Tucson AZ Landscaping Design?
Our landscaping services are unmatched which is why we can help you design the perfect and sustainable Tucson yard of your dreams! Landscape maintenance can be a hassle in Arizona which is why our professional landscape designers will guide you every step of the process to ensure every request is fulfilled.
Our service can help you achieve your design dreams and our knowledgeable design team is on call 24/7 to guide you. All you need to do is log onto our business website at ShrubHub and sign up for our service.