The Best Backyard Privacy Ideas for Any Home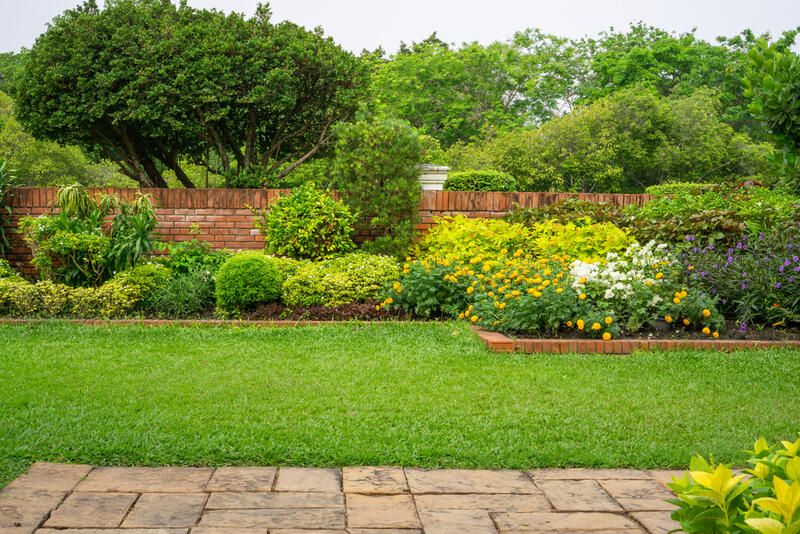 From DIY pergolas to living walls, read on for tips on how to create a perfectly private backyard!


In rural areas, privacy in your yard can be taken for granted. However, those who reside in more populated areas can find it a challenge to create a low-profile backyard. The good news is there are plenty of ways to make your backyard a bit more private. Here are some of our favorite backyard privacy ideas from design experts to create privacy and block out unwanted attention.
Start with the natural boundaries of your garden, trees are a great start!
Working with the natural boundaries of your garden is one of the first things to consider when attempting to increase the privacy of your space. Depending on the size, soil type, and lighting conditions of your garden, you could plant deciduous trees with light, airy leaves like Betula, Amelanchier, Cornus, Malus, Prunus, and Sorbus.
This can provide gentle screening on a boundary area while allowing some sunlight to get through. And if you already know you want or need to construct a boundary wall, the time to do it is now.
Combine evergreens and deciduous trees
Try combining deciduous trees with some strategically planted evergreens for a more balanced privacy option that will also provide you with wonderful dappled light if you genuinely prefer the concept of full-on privacy.
As an alternative, a canopy of deciduous trees can frequently quickly create a sensation of privacy.
Use your garden furniture
The best outdoor furniture will increase the privacy of your garden while also increasing the comfort of sitting and dining in your outside area. Using quality outdoor furniture to divide your garden into distinct "rooms" is one of the key methods to transform it into a true refuge. Garden furniture has many more uses other than simply providing a place to sit. It can provide a partition to make a private retreat, but it may also be a statement piece and striking design feature.
Container pots make great screens
A selection of containers in different heights and sizes can be the best option to increase garden privacy. You'll have a choice of heights and densities to deal with if you choose pots of varied sizes and mature plants. Because of their dense, bushy canopies, Japanese maples are especially effective at creating garden screening. They also flourish in containers.
Build your privacy screen
A great way to make use of spare wood or even old doors is to create your privacy screen.
Privacy screens are one of the most straightforward garden do-it-yourself ways to create a private area. Without needing nails or a hammer, the quirky yet useful division can be built solely from used doors or wooden pallets. A dull yard will come to life with some bright paint on the screen.
Keep your seating low
Low seating is a nice and easy alternative if you want to feel more secluded from passersby.
Drape garden lights and other decorations across the exposed areas to block the view from the outside. This will serve to deflect attention and make your garden look beautiful.
Plant rapid-growing annuals to cover exposed areas
Are you looking for a simple, low-cost DIY fix for an exposed garden? One of our favorite privacy solutions is to use annual flowers that spread quickly. To fill in any gaps in your garden borders, think about using quick-to-grow flowers like zinnias, cosmos, and sunflowers. You'll be rewarded with a spectacular display that will increase the seclusion of your garden by late June or early July.
By distracting you from anything you might still be able to see on the other side of your garden border, choosing flowers with more color can make you feel more private.
Add a few climber plants
If traditional hedging is a bit outdated for your tastes, consider using shrubs or climbing plants to divide different areas of the garden rather than fencing off the entire boundary.
For areas where you'd want a more long-term privacy option, climbers like ivy, jasmine, clematis, and roses are suitable because they offer maximum screening strength without exaggerating the feeling of enclosure.
Install a fountain to create some background noise
If you want to further increase privacy in your yard, think about installing a garden water feature.
A fountain or water bowl won't compromise your garden's visual privacy, but the background noise it creates will make conversations feel more private.
Add an arbor
Another investment to consider that will quickly and easily construct a refuge where you can spend warm days feeling fully at ease is an arbor. An arbor is, in essence, a closed-off bench or seat that is often made of wood or other materials that match your garden personality. A bonus point here is that a well-designed arbor creates a wonderful focal point for any backyard.
...or a pergola
In a tiny yard, a pergola might suffice as a privacy screen. If you prefer doing things yourself, building a pergola yourself is even better. For even more solitude, add some hanging baskets filled with lobelias, ivy, and petunias.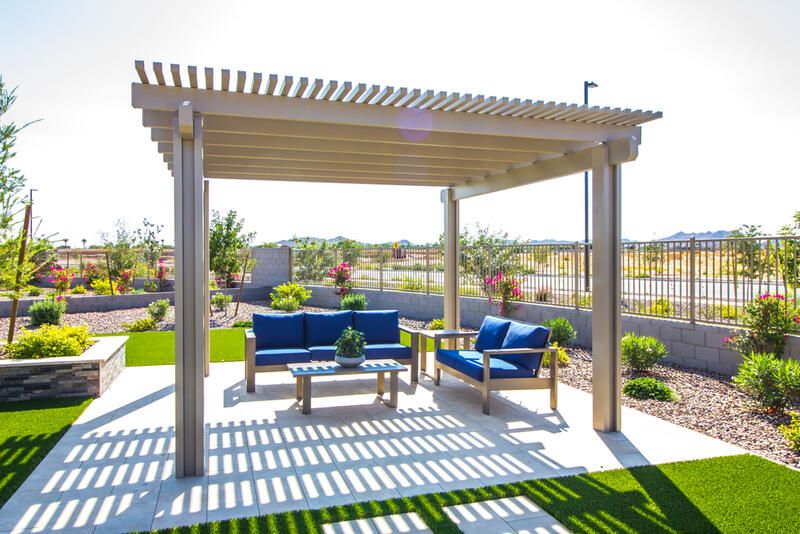 ...or some curtains
Adding billowing curtains to a covered area will not only make it the ideal outdoor living space where you want privacy from all angles from a neighbor's view, but it will also create an impenetrable screen that will feel super cozy and secluded.
Even out your shrubs and potted plants with outdoor tables
If you have opted for a natural screen or living wall, you may want to address the gaps that living walls can create. Natural screening can have noticeable holes at unusual heights which makes it look uneven. This shows a lack of density in your natural screening and is especially common if your plants are all about the same age. A quick and easy solution is to place outdoor tables and plant stands to help fill in the gaps!
For more tips on creating a perfectly private backyard, and some help building your backyard refuge, why not contact Shrubhub's team of expert landscape designers? We are happy to help!