Sustainable Gardening Tips: Gardening Ideas to Make Your Garden More Eco-Friendly
Published: 11/11/2022 | Updated: 29/03/2023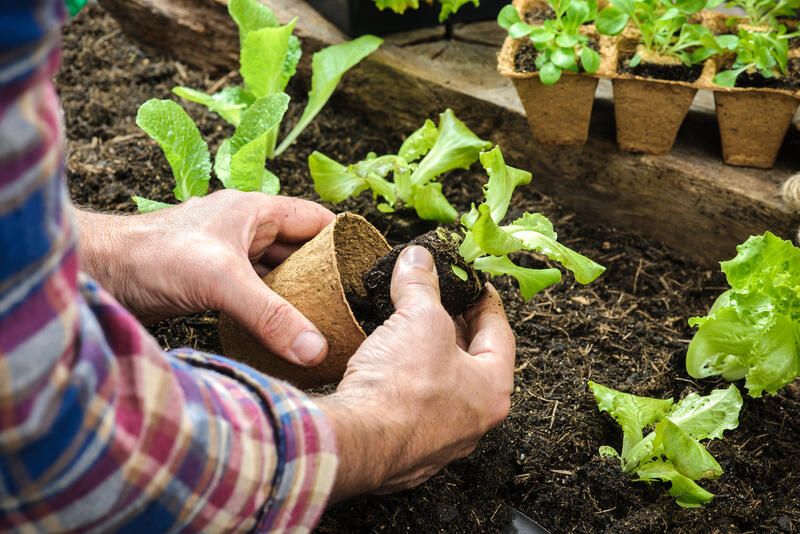 Sustainable gardening methods are not only good for the planet, but from using native plants to harvesting rainwater, growing more sustainably will result in less waste, reduced chemical use, and could even benefit your pocket!


What is sustainable gardening exactly?
In a nutshell, the goal of sustainable gardening is to keep the negative effects that humans have on the planet to a minimum.
This means adopting sustainable practices like staying away from hazardous substances, protecting the environment and minimizing waste whenever possible.
If you want to have a more sustainable garden, you don't have to make major changes right away, even beginning with something as straightforward as employing natural weed-killing techniques rather than pesticides, and opting for native plants will go a long way to benefit the environment.
Read on for some of our top sustainable gardening tips!
Simple and Easy Sustainable Gardening Methods
1. Go Organic
A key component of maintaining a sustainable landscape is adopting organic gardening practices.
It is both more environmentally friendly and can be more cost-effective to use fewer chemicals in your garden.
This is particularly important if you are growing food for your family.
Create healthy, nutrient-rich, healthy soil from the ground up and supplement it with natural compost.
Use natural remedies to cure any plant diseases or insect pests you find in your own garden.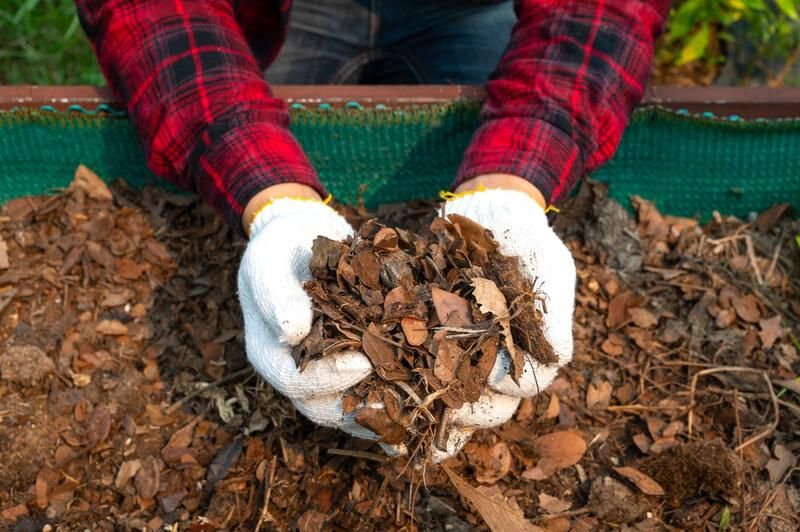 2. Go Native
Knowing which plants to cultivate is part and parcel of understanding how to maintain a sustainable garden.
Native, or indigenous plant species are the most sustainable.
This is because they are already well adapted to the local climate, rainfall, and soil types, as a result, these plants require less maintenance, consume typically less water, and live more successfully than other perennials.
Native plant species also support local wildlife by providing food and shelter.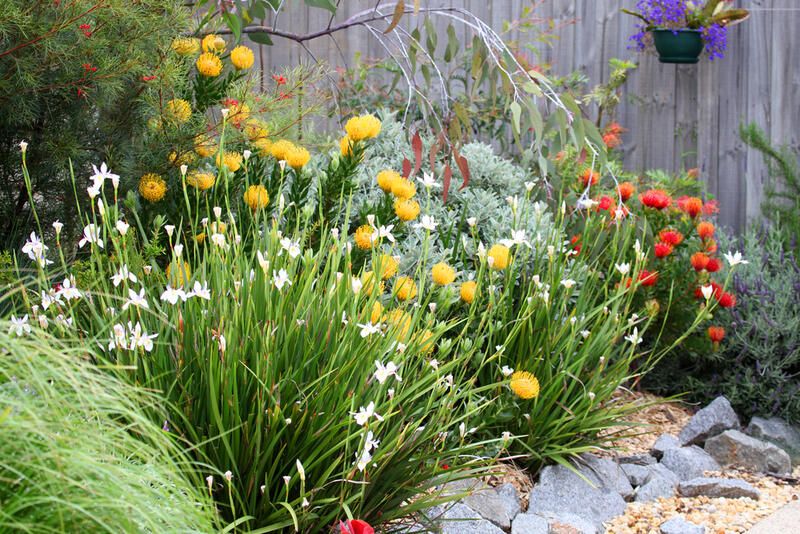 3. Use Less Water
In locations where water is scarce, anything that can conserve water is crucial to sustainability.
Low irrigation landscaping or Xeriscaping is a technique that requires a minimum amount of watering.
It involves making the most of Mother Nature's water (by collecting rainwater for example) and opting for Waterwise solutions like using drip irrigation systems and drought-tolerant shrubs and perennials.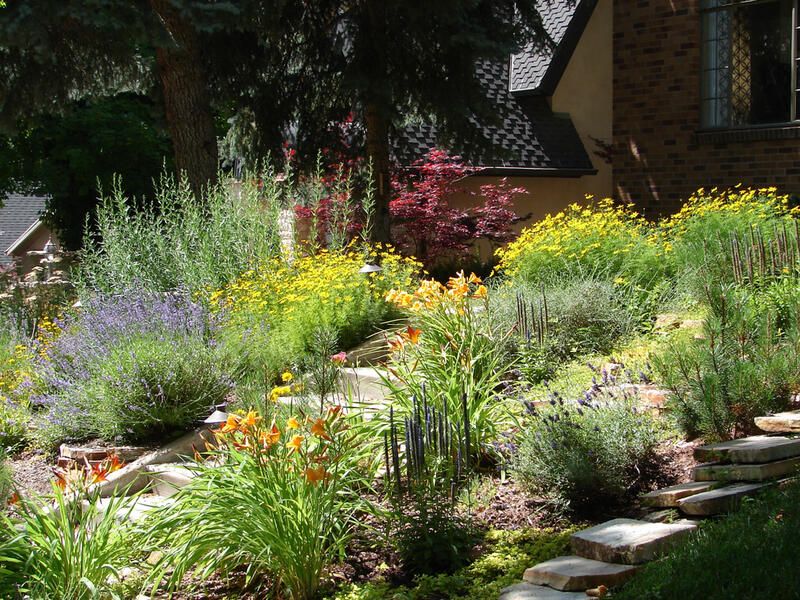 4. Plant Perennial Species
Planting perennials that have a long lifespan are a great way to maximize your gardening investment.
Select perennials that are suited to your USDA (United States Department of Agriculture) Zone.
Every plant comes with a tag that lists which USDA zone it belongs to.
Buy cheap perennials that will grow bigger and better every year.
They will need to be divided every couple of years, giving you more plants to share with friends or add to your sustainable backyard garden.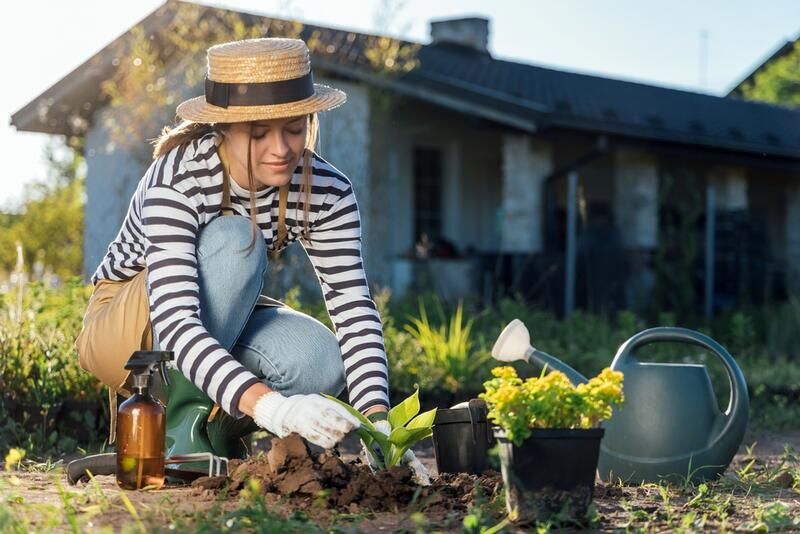 5. Support Local Wildlife
One of the main causes of the decline in bee, butterfly, and other insect visits to our gardens is habitat loss.
By cultivating a diverse range of plants, including a blend of native, near-native, and exotic species that support local wildlife and attract pollinators, you can help slow down and reverse the decreases in bees, butterflies, moths, hoverflies, and other pollinators.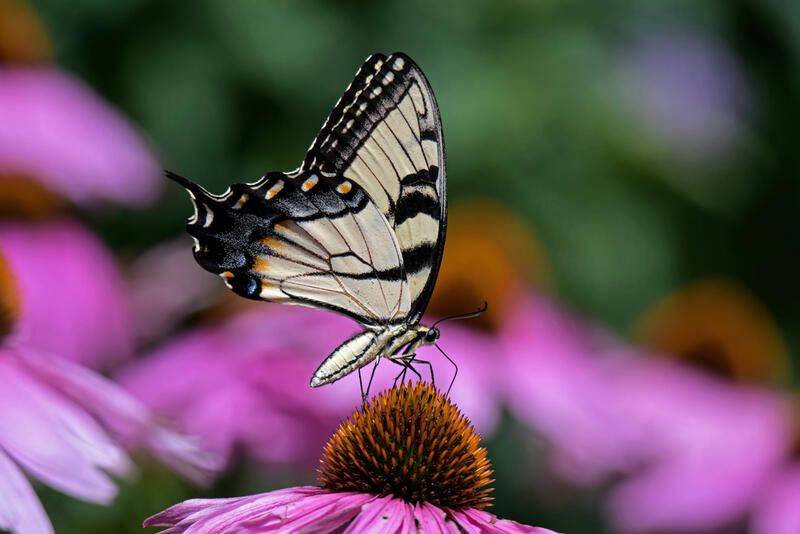 6. Mulch Your Sustainable Garden
Mulching is not only an effective solution to weed growth, but it also helps keep soil health in tip-top shape and helps retain its moisture.
This is crucial in locations where watering is restricted.
Start by adding 2 to 3 inches of mulch to your garden beds and in the area surrounding your plants.
Cocoa bean hulls, pine needles, grass clippings, shredded bark, and coir serve as perfect organic matter to create mulch for environmentally friendly landscaping.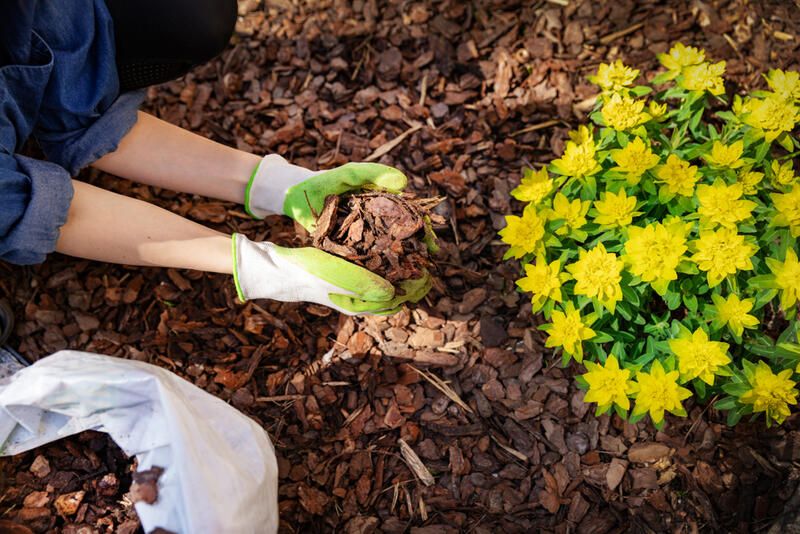 7. Eat What You Sow
Not only is growing tasty and sustainable fruits, veggies, and herbs in your own backyard incredibly gratifying but growing some of your own food is an important part of living sustainably whether that means having a fully-fledged vegetable garden or a few edible herbs here and there.
Plant abundantly and according to the season for a productive sustainable food garden.
Crops like lettuce and greens grow rapidly in the spring but wither away in the heat of the summer.
Hot-weather plants like tomatoes and peppers can be interplanted in beds.
You can resow cool weather crops as the fall weather cools off, providing three seasons' worth of food from the same area.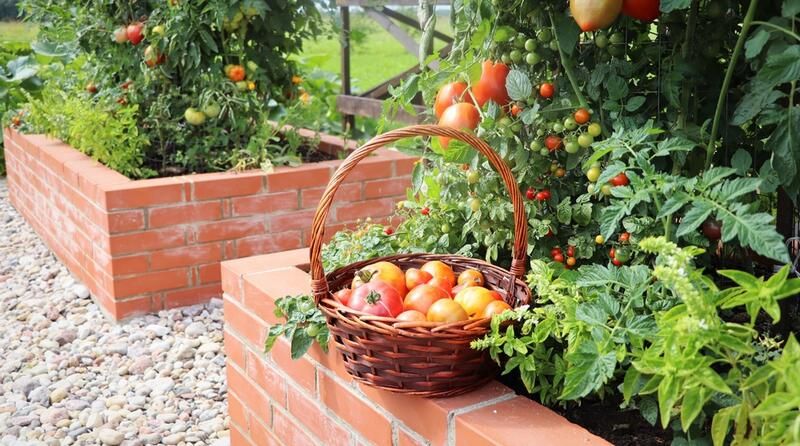 8. Compost with Recycled Materials!
Composting your food waste is one of the best ways to begin your sustainable gardening journey.
In a compost pile, materials like food scraps, grass clippings, dried leaves, dead flowers, and more can be transformed into a nutrient-rich, sustainable fertilizer.
9. Save Your Seeds!
Make sure to collect the dried seed heads of annual flowers once they are in full bloom and keep them in a dry spot during winter.
Come spring, there will be no need to pay for new seeds as you'll already have harvested quite a handsome seed collection!
10. Make Sure To Cover Crops
Although we do advocate supporting local wildlife, we know that not all things that crawl into your garden are beneficial insects.
Try covering some of your prized crops with netting to keep caterpillars and other leaf-eating critters away.
Use a net to prevent butterflies from laying their eggs on brassicas, such as Brussels sprouts and cabbage, rather than spraying them.
A net is a great investment you can use season in, and season out as it will not damage your healthy plants or harm the environment. This is particularly important if you plan to eat your produce!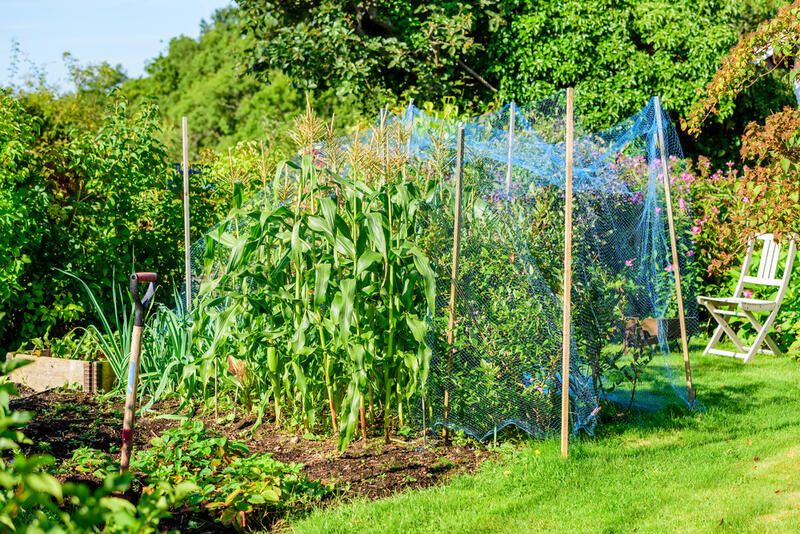 11. Use an Electric or Manual Mower
Air pollution from gas lawnmowers has a negative impact on air quality, especially if you mow your lawn as often as once a week in the spring.
Consider using manually operated lawn care tools or electric mowers, trimmers, and blowers to lessen your carbon footprint.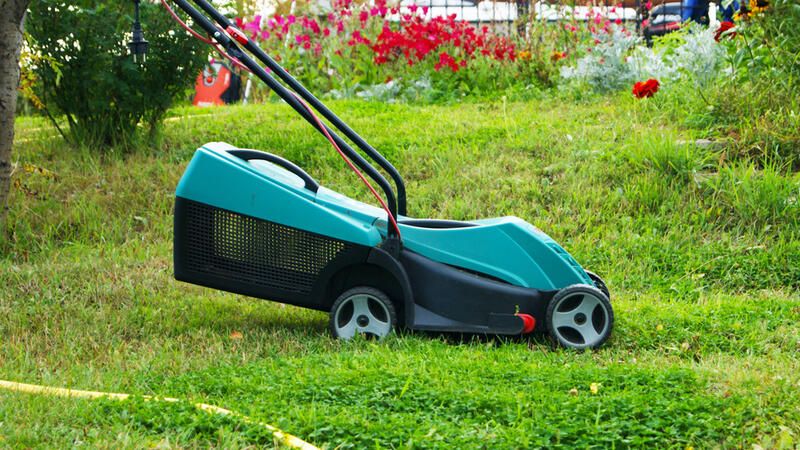 12. Be Mindful of the Weather
Climate change has made the weather in most areas very unpredictable so don't expect to be able to plant at the same times every year.
Try instead to work with unpredictable weather patterns and sow crops and flowers according to the weather conditions.
13. Choose Hardy Plants
Selecting plant kinds that are weather and condition-tolerant is essential for a sustainable garden. The ecology of your garden will self-regulate and require less upkeep and management in general.
14. Let the Green Grass Grow!
Letting your lawn grow is one of the easiest ways for gardeners to develop a sustainable garden.
With a shift to eco-friendly landscaping, neatly maintained lawns may become a thing of the past as a result of potential water shortages and extended droughts brought on by climate change.
Left to their own devices, many plants like Alchemilla, achilleas, ox-eye daisies, and others will actually self-heal and contribute to a healthier garden overall.
15. Plant Trees to Increase Your Garden's Positive Impact
Planting more trees should be a priority in any sustainable garden design.
In addition to giving your garden color and structure, trees are good for the environment.
Choose a variety of trees that will thrive in your front or back yard's conditions.
There are many tree types that are suitable for tiny gardens, and added bonus of adding trees to your front or back yard is the variety of colors and interest they provide throughout the seasons.
Every tree planted benefits the ecosystem by removing carbon dioxide from the atmosphere and releasing the oxygen we need to breathe.
Living trees also store carbon in their trunks, branches, and leaves, preventing it from escaping into and polluting the air.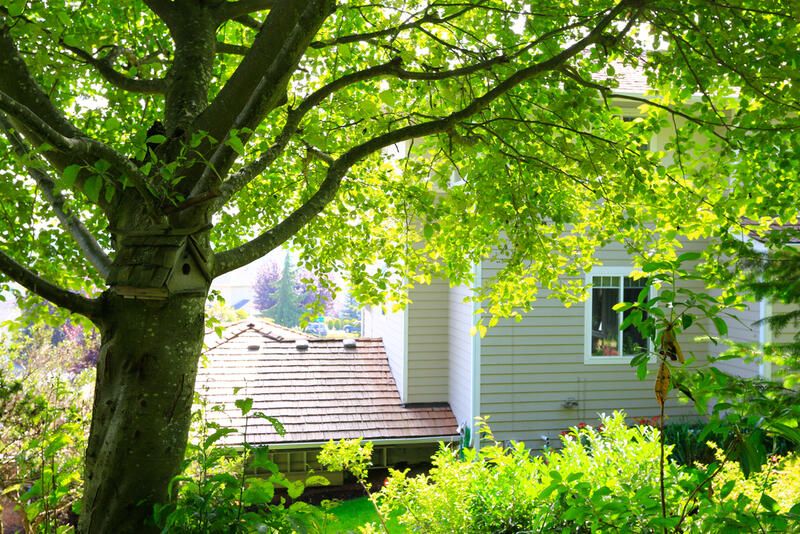 16. Plant Hedges
Hedges do not only help the environment by absorbing pollution, but they also give animals somewhere to live and food to eat.
Create a head-height barrier along a boundary by planting a yew hedge, and then place pleached hornbeams above it.
Pruned hornbeams, for example, have a magnificent architectural appearance in the summer and winter when their leaves turn bronze.
In rural regions, you can employ a variety of quickly growing hedges, while urban gardens benefit from more dense, evergreen hedging.