Spring Clean-Up Landscaping Checklist for a Summer-ready Yard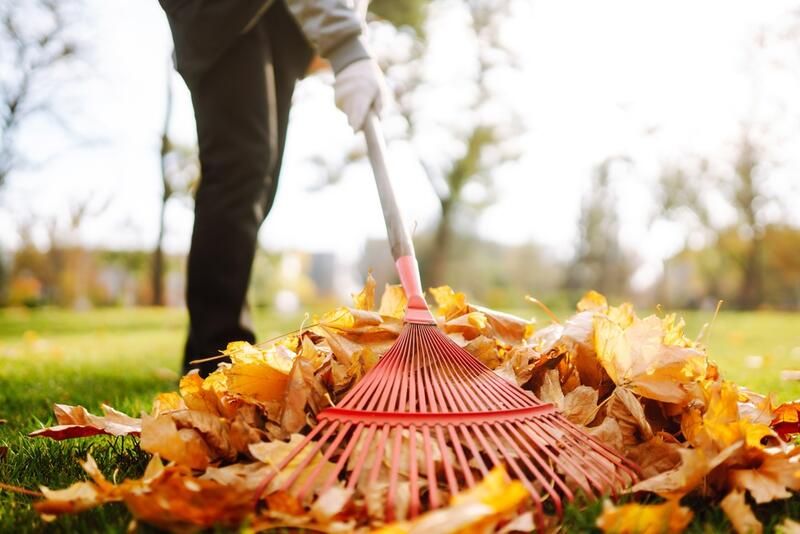 Broken branches lying around, fallen leaves scattered all over your outdoor space, winter-killed stems barely hanging on trees, debris and litter taking over your yard, and dead foliage replacing colorful blooms- what absolute chaos!


Just like having a toddler at your place, winter wholly misplaces everything in your space. The moment the snow melts, a complete mess is put on view.
Don't you wish you just have a magic wand with which you could simply point at this turmoil, magically transforming it into a spotless yard? Although this spring cleanup checklist is no magic wand, it is still an effective method to ready your yard for exquisite, fragrant blooms.
"A stitch in time saves nine", says the adage. In other words, readying your garden ahead of time is a great way to spare yourself any abrupt weather fluctuations and to ensure that you make the most out of your outdoor space come early spring.
And to fashion an eclectic yard that welcomes the growing season's most charming blossoms at any moment, restore your outdoor space's awesomeness by throwing in some TLC! All you need to do is make room for new growth by altering this disheveled piece of land into a show-stopping work of art.
About the Perks of a Spring Cleanup
Just like sprucing up your indoors to wipe off all the traces of a messy winter, your yard is also in dire need of a fresh look. It's been a mess and feeling down for quite some time now. But what happens if you opt for the proper methods to prepare your yard for an outburst of growth?
As Pretty as a Picture
Thoroughly cleaning up your yard by getting rid of the havoc that the winter wreaked on your lawn is your first step toward breathing new life into your garden. Although a debris-free lawn is key to an aesthetically pleasing outdoor space, it's not all about the looks!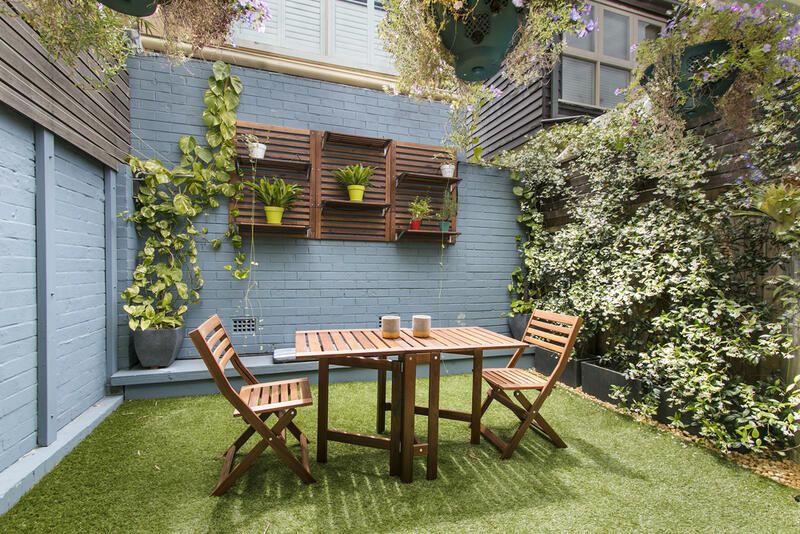 A Hale and Hearty Home
Aside from the fact that a spring cleanup sparks up your yard's design and boosts your home's curb appeal, it also keeps your turf healthy. Think of all the fungal diseases that come hand in hand with the dead leaves and scattered foliage.
Not only do these diseases drag your yard through the mud (pun intended) but also leave behind mold, creating a welcoming environment for pests.
On the contrary, if the cleanup is done right, your lawn will be happily bathed by sunlight again, and it will no longer be smothered by winter debris. You might even hear it sigh in relief!
But First, Safety!
Sticks and broken branches covering your pathways, slippery leaves in the way, and debris masking some underlying holes and cracks- talk about a hazardous scene that could trip you, your family, or your pets over.
To make sure that everyone is safe in a free-from-danger environment, freshen up your outdoor space with this much-needed cleanup. Take cues from the following spring cleanup tips:
Say Goodbye to Winter Debris
Roll up your sleeves and put on some thick work gloves because it's about to get a bit (maybe not just a bit) messy!
Initially, make sure that the snow has already melted before kick-starting the cleanup. During the spring-cleaning process, you might come across a wide variety of litter, broken branches, stalks, needles, twigs, dead leaves, pinecones, lifeless grass, or even dog feces if your neighbors aren't that thoughtful.
Such a thorough spring cleanup makes flower beds ready for fresh mulch and spring's most attractive annual flowers. Whether you are willing to tolerate the cleaning troubles all on your own or opt for a spring clean-up service, lawn care goes a long way amid warmer weather.
After being disheveled and winter-stricken, your yard is now a desired retreat!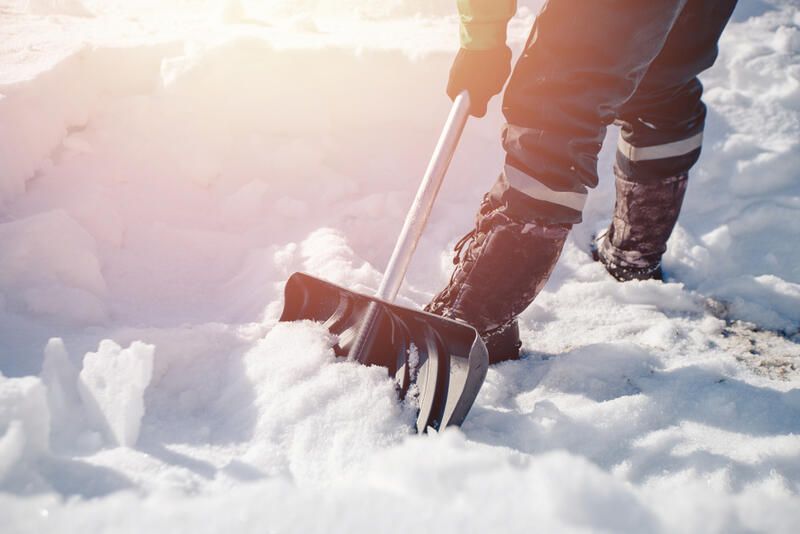 Spruce Up Your Trees, Shrubs, Perennials, and Grass
Every step of the yard cleanup has been made to bring you closer to a healthy, good-looking yard.
Gifting your plants a solid foundation -to assist in their new growth- is a substantial maintenance stage. But how exactly could you give your plants the needed support to thrive and flourish when the time comes?
Prevent trees and shrubs from sending vital nutrients to dead limbs, broken branches, and deceased leaves, clip them away instead. The key to pruning is to determine where the brown ends and the green begins. And as temperatures warm up, leaf buds will start to show signs of life again.
Not only will this phase make your outdoor space a more inviting one but it will let more sunlight in and allow your trees and shrubs to breathe.
When caring for perennials, slightly tidy up evergreen and semi-evergreen perennials by trimming tattered or brown leaves with sharp scissors or hand pruners. As for woody perennials, they might not require any sort of pruning until well into mid-spring.
It's no secret that winter has a thing for messing up lawns, leaving your outdoor space with bare patches and thinning grass. Those are without doubt the parts that call for your utmost care. For a favorable outcome, it is best to mix seeds with compost.
Caution! Once you kick start the overseeding phase, don't use a pre-emergent herbicide as it hinders grass seed from germinating.
Revive Your Garden Beds
Envision warm sunlight pouring in along with a full-blooming spring in your garden. Pink and white begonias enhance your outdoor space's sense of intimacy, an assortment of vivid tulips create a festive effect, and fresh leafy greens are ready to be part of your morning salad.
To get your yard ready for these tropical vacation vibes, give your garden beds the glow-up they need to gift you some captivating blooms.
First, make room for growth by raking out fallen leaves, dead foliage, and disorderly weed plants. Then, ferret out perennials to cover any bare spot in your plant beds, and take away the current layer of mulch to replace it with a fresh one.
To make your now-striking garden look even grander, add more garden beds by breaking new ground, build raised beds, renovate a lawn space by converting it into a plant bed, or make landscaping berms.
Compost Your Yard's Waste
Looking to give your garden a refresh? Pay heed to the boundless advantages of compost!
No matter if your soil is too tight or too loose, compost balances soil density, gifting your plants the opportunity to develop healthier roots. What's more, compost is not only a nutrient-packed solution but it also balances soil pH, absorbs water to properly nourish your plants, suppresses pests and disease, and keeps harmful weeds at bay.
If you are under the impression that piled-up leaves, foliage, vegetable and fruit scraps, plant clippings, stalks, twigs, dead blossoms, and old potting soil all belong in the bin, think again because you are about to get rid of the most effective plant health booster!
So, instead of dumping this nutritious nature-sent gift, create your compost pile. Provide your plants with a healthy base so they can thrive and fulfill their utmost potential while exhibiting the most enchanting blooms and filling your garden with the sweetest fragrances.

In a Nutshell
As time goes by, we tend to grow fond of our own homes. Every corner has a memory that makes us even more attached to this personal space. Our garden is no different than the indoors; it also has a special place in our hearts.
No matter if you own a tiny backyard in the city, a quarter-acre property, or sprawling land in the country; you value and care for your outdoor space in the same way.
With the help of this spring cleanup checklist, you improve your property's overall appearance, enhance the usage of your outdoor haven, control invasive plants and offer your family a safe environment.
To learn more about landscape maintenance, don't hesitate to get in touch with our team!