Small Backyard Landscape Ideas
Published: 19/01/2023 | Updated: 24/05/2023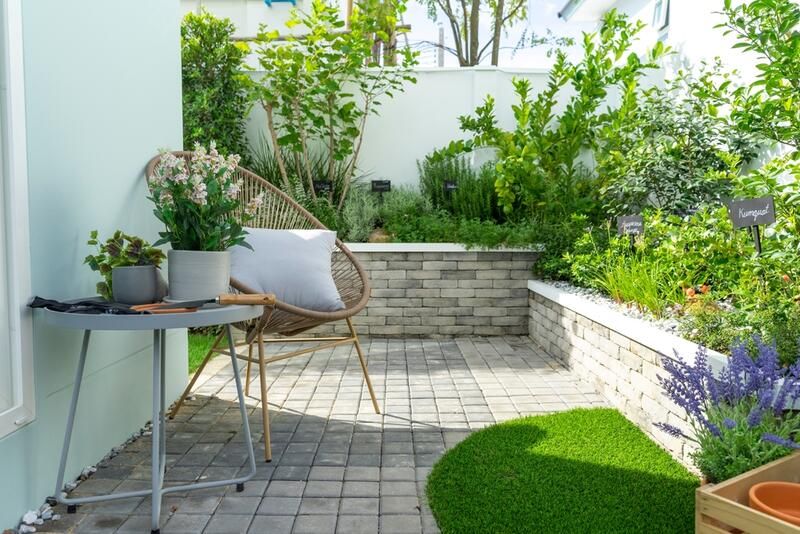 Small backyard landscaping ideas to turn your tiny space into the most attractive one on the block!


Is your tiny backyard space the size of a post-stamp? Well, you've come to the right place! We've compiled some of our favorite small yard landscaping ideas to turn your tiny backyard space into the garden of your dreams. Read on to learn more about our top backyard landscape design ideas.
Love your yard
It all starts with learning to love your yard, any garden, no matter how small can be a charming welcoming space you'll love to escape to!
Backyards of any size can be wonderful, whether you have a tiny backyard space or just a rather modest one. You can still make the most of your small spaces by using them strategically.
Even though you might not have as much room as you would in a large backyard for partying, unwinding, or playing, imaginative backyard ideas for compact backyards can help you utilize every square inch of the grass and paved areas on your property.
These inexpensive landscaping ideas for your backyard will show you that with careful planning, you may have your pick of rock gardens, flowerbeds, and a host of lovely spots to enjoy in your yard. By including particular plants and trees and by dividing the space into various parts with iron arches or hedges, you can create the illusion of more space.
If you have a little piece of land and have been itching to restore it, you've come to the right place. Here are some of the best backyard landscaping ideas for small yards.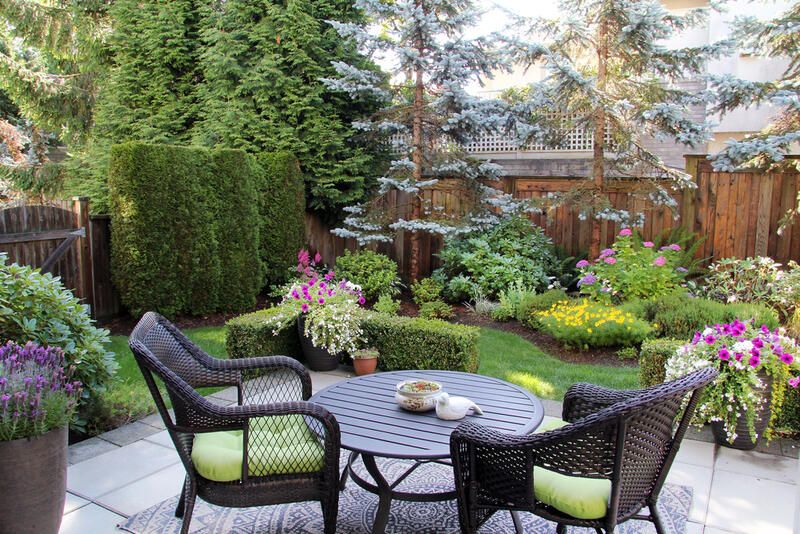 Bench it
Make the most of your garden by transforming it into a sanctuary. Set aside a spot for a bench, and then encircle it with climbing vines and leafy bushes. You may also install a calming fountain in the corner if you have the room.
Create your secret garden
In a small backyard, it might make more sense to pave over the grass and create a patio. If you go in this direction, encircle the patio with various kinds of flowers to make it seem like a "secret garden."
A water feature goes a long way
One of the best things about water features is their versatility. You don't have to reside near a lake or the ocean to appreciate the beauty of the water. Simply create a small pond in your garden!
Create a sense of space through symmetry
You can give your lawn a sense of spaciousness by cleverly organizing it into a symmetrical design.
Arranged planters offer an easy way to achieve this. Add some symmetry to your garden by arranging flowers in a row of similar pots. It will provide a modern touch to your space.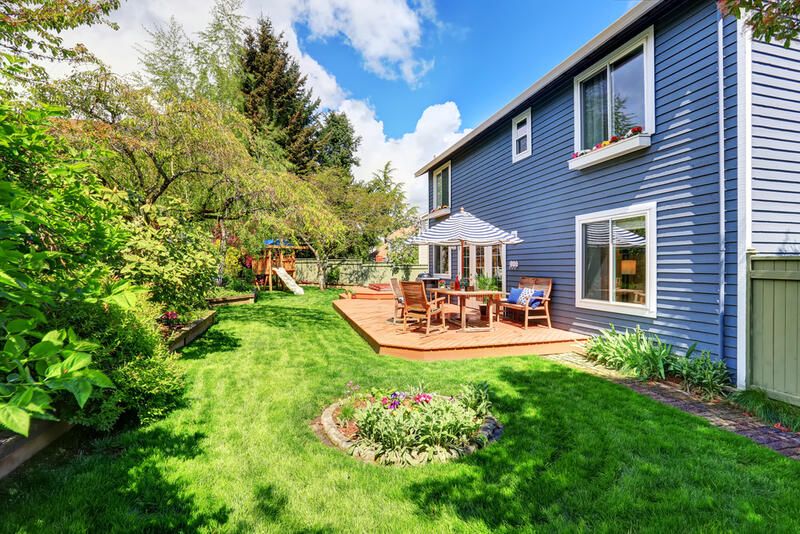 Flowerbed islands
You may help your lawn stand out from the yards of your neighbors by scattering tiny islands of flowers and plants across it.
A series of well-placed, humble-sized islands will go a long way to create a sense of space in your small backyard.
Is your garden horizontally challenged? Go vertical!
Making the most of vertical space is one of the most crucial small-space gardening tactics. Utilizing a structure like a vertical garden is one method to achieve this. These structures allow plants to be grown in pots or planting pockets on walls or fences rather than raised beds or the ground.
However, maintaining vertical gardens may be expensive and time-consuming. Before you choose to construct a vertical garden of this kind, keep in mind that there are other possibilities.
For instance, you might grow fruit trees that are espaliered or cordoned against a wall or fence or climb up a trellis.
Plant trees
Given a small outdoor space, your first instinct may not be to plant space-consuming trees, but trees have a wonderful way of adding a sense of structure to even the smallest of yards.
Something is charming about a backyard with trees, so if you don't already have one, think about planting one. Then you can put together a table and chairs beneath it to make a lovely dining space.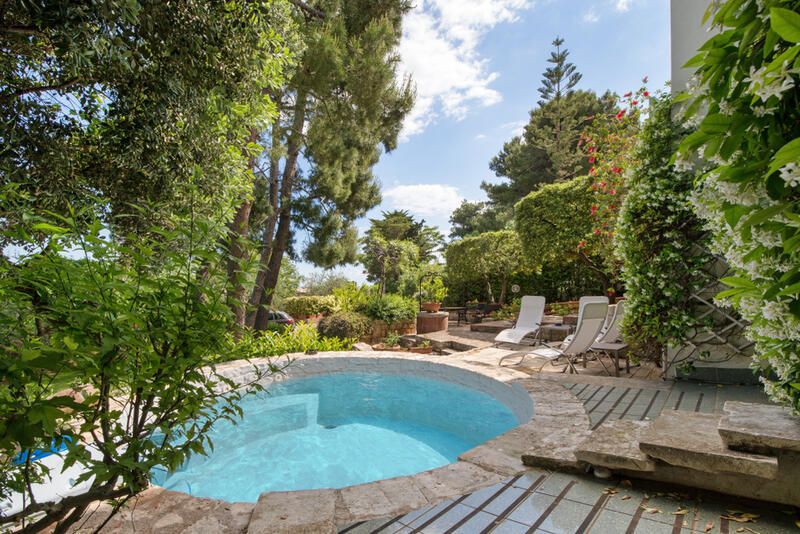 Choosing the right tree
When choosing trees for tiny gardens, research is key. It's important to know the tree's tallest point and how long it takes to get there. Slow-growing plants can initially fit perfectly in a small garden, but as they develop, they may dwarf the space, obscuring light and possibly damaging the house's foundations.
The existence of numerous tree species and cultivars with compact tendencies that won't outgrow their surroundings is a lifesaver.
A thoughtfully picked and well-placed tree will make a stunning focal point and provide interest all year long. If you simply have a patio or balcony, there are still lots of trees that are ideal for pots. If you wish to cultivate a tree that would give you a bit more privacy, consider tree species that work well as screening.
Add a flush of rhododendrons for a hint of drama
Your garden will look much more dramatic if you install a large rhododendron bush in bloom. You'll see a lot of colors and think you're in a botanical garden as a result.
Thanks to the petite and dwarf species of this joyful flowering plant, rhododendrons can be enjoyed by people with smaller gardens without worrying about them outgrowing their given space.
Rhododendrons that prefer colder, moister climates tend to grow to heights of less than 80 cm (3 feet). Due to their more compact habits, which give them a little more formal aspect than their larger cousins, small and dwarf rhododendrons are ideal for city gardens or courtyards.
They thrive in containers with ericaceous soil and are compact enough to fit in rock gardens or lay snugly in the border beneath taller-growing shrubs.
When planted in clusters of odd numbers of three or more, they often start to produce bell-shaped or tubular flowers around April, depending on available space.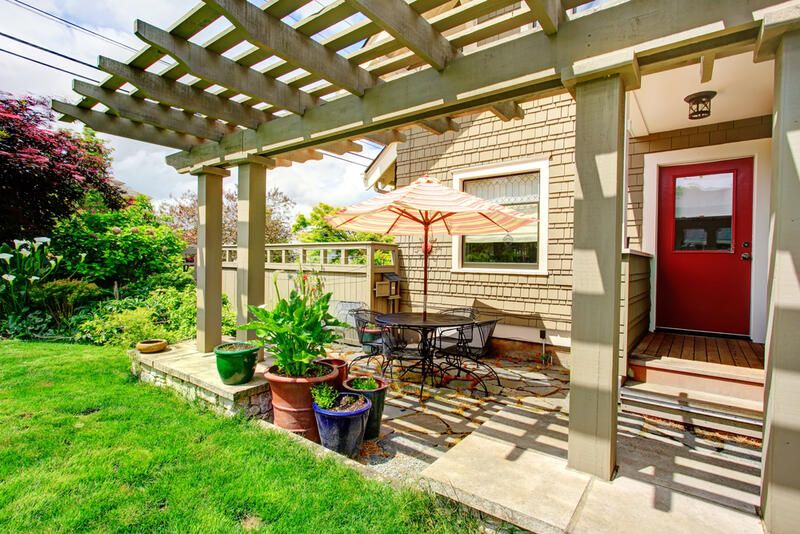 Use lots of colors
If you enjoy a lot of colors, decorate your backyard with vibrant annuals and perennials.
Just imagine yourself marching up a row of daffodils, tulips, and hyacinth blossoms in red, blue, and yellow. As a riot of colors delicately waves in the wind, you get the impression that you are tiptoeing through an impressionist painting!
Colors, which also act as expressions and make-up all the various shades and varieties of life, bring joy to everything they touch.
A garden of only natural colors and flowers acts as the main bearer of this wonderful and bright masterpiece. Confident bursts of color will add excitement to any backyard, large or small.
Who says tiny gardens can't be vegetable gardens?
Even the smallest space can become a fruitful patch of land with the right approach to veggie gardening. You can produce a variety of crops, from tactile herbs to root vegetables and fruit trees, with proper planning.
The excitement of removing your first carrot or ripe tomato from the ground is incomparable. Even the smallest plots of land may support the growth of edibles, and designing your back garden is the perfect time to give it a shot.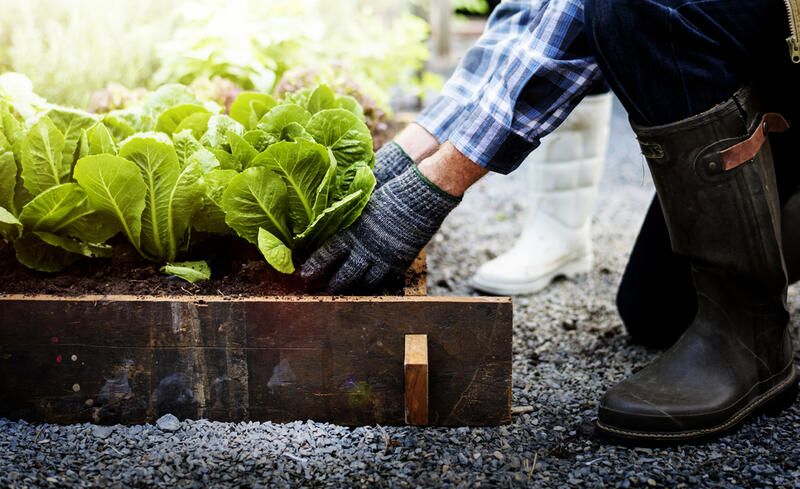 Create your own tiny Japanese zen garden
A small outdoor space is one of the best candidates for a bit of Japanese Zen minimalism. Don't be intimidated by the thought.
If you don't have much grass or soil to work with, incorporate zen elements like stone bamboo, and paper lanterns into your backyard to create a Japanese garden-like feel.
This classic style of garden employs symbolism and simplicity to foster a deep appreciation of nature, quiet relaxation, and contemplative introspection.
Additionally, because each component is meticulously planned with an emphasis on control, Japanese gardens are a fantastic complement to our other small garden ideas.
The main goal of Japanese gardens is to imitate and "condense nature." This can be accomplished, for instance, by utilizing landscaping and rocks to imitate natural elements like mountains and streams.
And because a Japanese garden requires patient development, it is essential to thoroughly evaluate what you are striving to create. A true Japanese garden ought to have a story, and that is all part of the fun!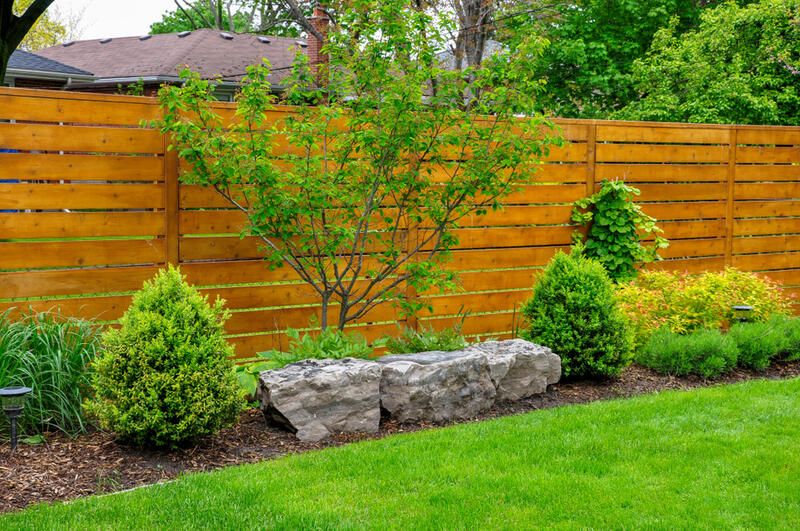 Are you ready to have the loveliest tiny yard on the block?
It takes only a few clicks to transform your tiny garden into a charming well designed space you'll want to spend all your time in!
When it comes to making the most of small spaces, planning is key, so you'll want to have a good idea of exactly what goes where before you begin purchasing cute benches and planting sweet potato beds.
With so many ways to jazz up your small space, you may start wishing you had more than one yard to experiment with. But we're here to help turn those fun ideas into a reality.
Want to start creating a list of shrubs and blossoms to section out your yard? Or maybe you'd instead start with the hardscape? No matter your preferences, our team of expert designers is here and happy to help!
Here's to happy tiny gardens!