ShrubHub's Top 7 Outdoor Rooms for a Charming Retreat
Published: 22/04/2023 | Updated: 09/09/2023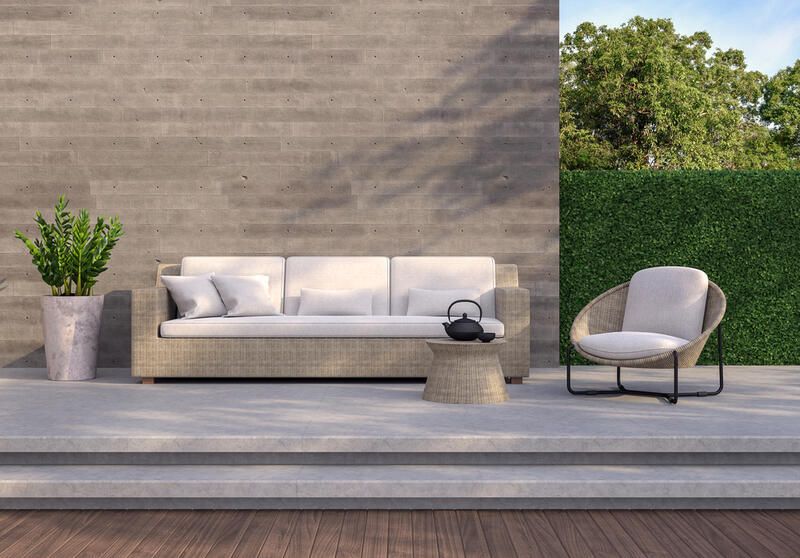 What truly beats the exciting sensation and delight of the outdoor world is the feeling of warmth, comfort, and relaxation we get in our indoor spaces.


We draw our comfort from the memorable moments we spend indoors: baking cookies with our loved ones, curling up in our favorite seating area with a morning coffee and a good book, trying out a new recipe (then burning it and ordering in), snuggling up with our pets for in-home entertainment, or hosting a game night for our friends and family.
Imagine extending these feelings of comfort and coziness to your outdoor living space. It's like enveloping the excitement of your outdoors with the warmth of your indoors. And by carving out a valuable piece of your indoors, you will have just the right blend to create a unique experience in your outdoor space.
Let's be honest here! How many times have you thought of lying down in your outdoor space as if you have no care in the world? Or fancied inviting your family and friends over to gather up around your outdoor fireplace? Or imagined preparing an alfresco surprise dinner for your significant other – only to realize once you step into your real-life backyard that there's no room for adventure in an unappealing space.
You no longer have to dream about it whenever you enter your boring outdoor space. With an innovative, personalized outdoor room design, your outdoor space will be a charming retreat in no time!
Reasons Why You Need an Outdoor Room
A Heightened Sense of Privacy
Warm, cozy, comfy, and secure, our indoor spaces often serve as a welcoming environment at all times. What makes us emotionally attached to our house is the heightened sense of privacy. When we feel completely secure in a certain space, we instantly loosen up.
By building an outdoor room (blessed with indoor vibes), we get to enjoy the thrill of the outdoors, stay in the heart of nature, and most importantly protect ourselves from any intrusion of privacy.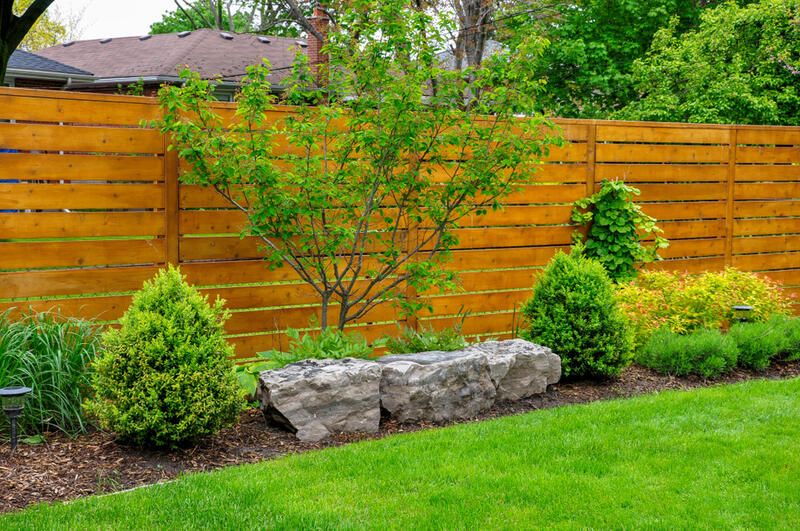 A Spot Tucked in Nature
Once summer kicks in, this sense takes over your body: an instinctive, nagging feeling to have fun! If you don't live the thrill the way you should, you are instantly attacked with the fear of missing out.
However, when every single spot in your outdoor space is bathed in the baking sun, it is quite difficult to have a blast. This is when an outdoor room comes in handy!
Shielded from the scorching sun, your outdoor room design will be curated with an all-embracing style that offers you a little oasis tucked into the trees and a creative way to make the most out of summer!
An Extended Living Space
This is a sad, bitter truth: while many people own outdoor space in their homes, they do not make use of their yards as they could (some even forget it's part of their home).
Fashioning a customized outdoor room is a clever way to encourage all family members to spend more time outdoors.
Whether by building an additional space to unwind, a Zen zone to read yourself off to a fantasy world, a playroom for your little ones to unleash their creative imagination, or a dining room to feast on delicious meals while gathered up with your family and friends; there are endless creative ideas for outdoor rooms to inspire your next creation:
Outdoor Living Room
Do you fancy the coziness of the indoors but want to find a creative idea to spend more time outdoors? An outdoor living room is your middle ground.
Imagine adding unmistakable charm by building a shaded seating area in your garden. Forget about the indoor parties for a second now – this design celebrates a wonderful ambiance that makes you eager to throw a party or hold a family gathering once you step into it.
When putting your outdoor living room together, call to your mind the elements necessary to transform this vacant space into a dreamy escape that screams "personal", "warm", and "fashionable".
Comfortable furniture (the soft ones that make you want to curl up on them forever), an architectural focal point as a fire pit, some whimsical lights, and a pop of color are all you need for an outdoor living oasis.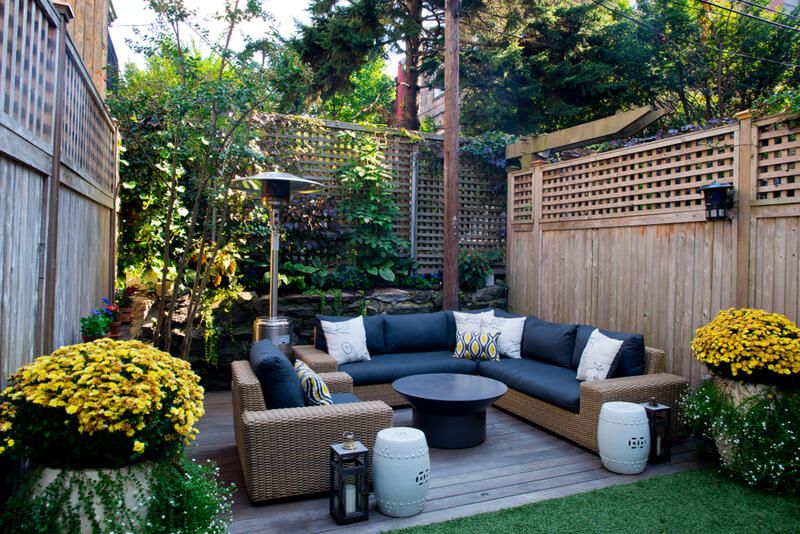 A Poolside Retreat
Nothing says "whoopee!" quite like spending a summer day lounging by your backyard pool.
Undoubtedly, having a pool right at the heart of your outdoor space is awesome. However, sometimes designing the area around the pool becomes a bit tricky. After all, as a homeowner, you want to keep every family member in mind.
A pool shed, with a waterproof seating area, outdoor kitchen, and a bar, is a great way to relax after a dip, have a snack, or cool off with a drink!
Alfresco Dining
Just when you thought that this multi-purposeful design idea doesn't exist, alfresco dining came along to prove you wrong! If you are looking for outdoor room ideas that add a dollop of vibrancy and freshness to your space, you must opt for a shaded outdoor dining room.
What is truly amazing about shaded alfresco dining is the fact that you can enjoy it on sunny summer days and warm evenings.
A Shed Office Away From Home
Whether you are an entrepreneur who aspires to create a personal working space away (but not so away) from home, an employee who has the opportunity to work from home, or a freelancer who dreams about giving free rein to their creativity; an office shed is the right answer for you!
To create an office shed nice enough to live in not only work full time, but you also have to think of a design that best suits your personality and style.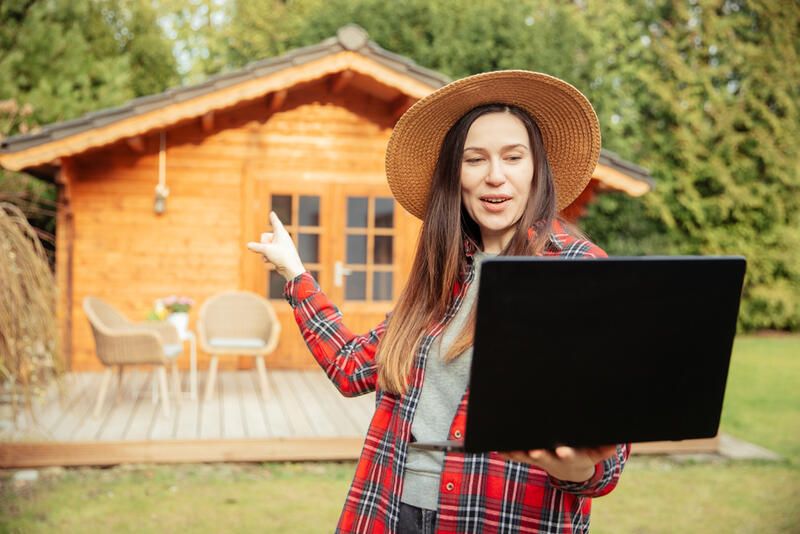 A She Shed/ Man Cave
It's no secret that when life turns into this more than flesh-and-blood-can-stand kind of space, our minds instantly give us a widely-known command: "escape". Believe it or not, it is healthy to escape this stressful world now and then to recharge our batteries and come back stronger.
Building a She shed or a man cave in your backyard is the perfect escape. Now you have an inviting sanctuary that meets your needs whatever they are! Once you decide on your shed's key purpose, you will fathom the design.
For a feminine backyard escape that looks like something straight out of Hanzel &Gretel, draw your exterior design's inspiration from the overall style of your abode. To find a great style that is bound to turn heads, embellish your She shed with simple design ideas: planters boasting colorful blooms, light fixtures for a whimsical ambiance, eye-catching window boxes, and some natural stepping stones.
Man caves, on the other hand, feature game rooms, tool sheds, workout hubs, builder's caves, or a "me time" dens.
A Fabulous White Tent
What if you fancy building an outdoor room in your backyard without breaking the bank or fully committing to the whole idea? Putting up a bright-colored tent (preferably white) is a clever idea to create an outdoor private space both nestled among the trees and not permanent.
Designed to offer you shelter from the scorching sun in summer and bitter cold in winter, an outdoor tent is the ultimate camping destination that will make you feel like you are in the middle of the woods.
Design Your Outdoor Room With ShrubHub
Are you looking for creative ways to build a tranquil oasis in your backyard? An outdoor room might be the perfect solution for you!
With a dash of imagination, a little creativity, and a well-designed plan, your backyard can be transformed into a pined-for destination for relaxation, refreshment, and entertainment.
When carrying out your home renovation or planning a similar remodeling project, ShrubHub always makes sure these heartwarming feelings are brought to life amid a cozy environment.
More often than not, overwhelming emotions and racing thoughts cripple us from describing our dream yard the way we envision it in our minds. That's why ShrubHub is here to make your overall home improvement project easier!
You deserve a break! Build your getaway with ShrubHub and get your 3D design now!