Shed Office Ideas: Your Work Is a Few Steps Away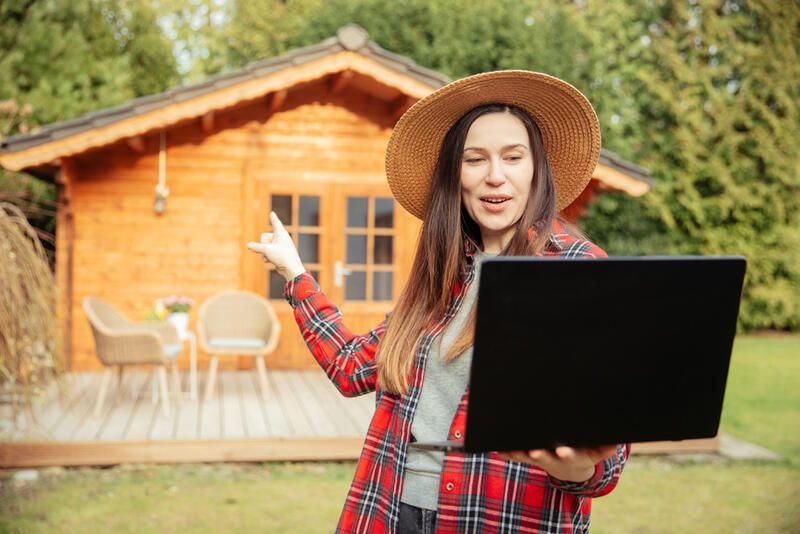 "I wish I could just work from home!", said nearly every employee at least once.


Before the outbreak, working from home was a daydream, something you could fantasize about while sitting in your work office. On the other hand, fast forward to this day, working remotely certainly comes with its drawbacks.
The "working from home" trend has skyrocketed in the wake of the pandemic. Every single employee around the globe has experienced what it's like to work remotely. While some find it amusing to attend work meetings in their pajama pants, others believe working from home has drastically affected their productivity.
You've probably come across a set of challenges while attempting to work from home yourself: kids jumping all around you, chores waiting for you to finish your work, thoughts randomly racing through your mind, someone keeps interrupting you, the line separating work from personal life is blurred out and you get overworked by the end of the day, the lack of interaction and communication is driving you crazy, and time management isn't even part of the equation!
When your office space is your bedroom or living room, you somewhat encourage an unhealthy lifestyle. Staying sedentary for hours is harmful to your body let alone your creative mind!
But it all makes sense to your brain: your home is your haven, it's this personal, closest-to-your-heart, full-of-life place where you unwind and let go of your worries once you return home. So how would it concentrate and act serious all of a sudden?
Luckily, we have the solution for you! What if we combine the best of both worlds? The intimacy of our beloved homes with the commitment of the office through an extra living space?
This is when a shed office comes in handy.
If you are still in doubt about the gains of having a home office shed, take a spin through the following perks to form a picture of your upcoming creation.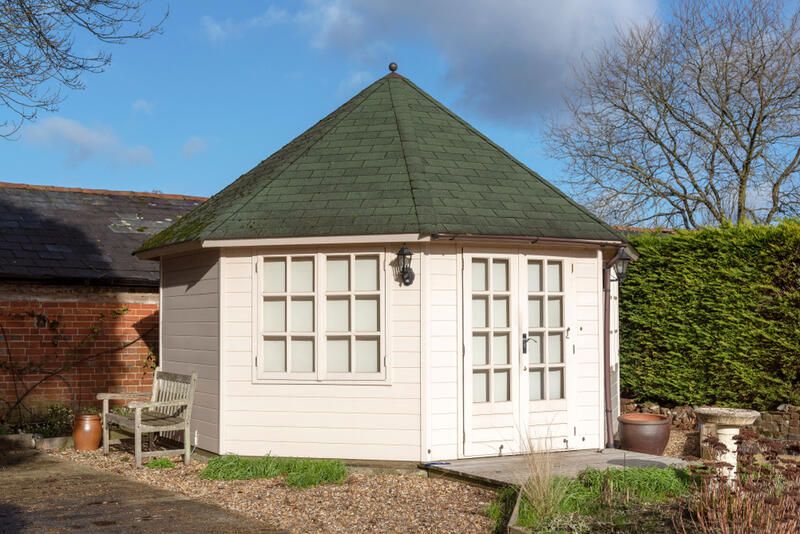 Benefits of Working in a Backyard Office Shed
The Commute Is Over
The commute is the most dreaded part of all! Befriending traffic jams and full-to-bursting trains is simply mind-consuming. At some point in your life (if not every single day), you must have wondered whether it should be this hard to get to work.
A shed office is one of the greatest ways to put an end to commuting struggles. Just a few steps away from your home, your personalized shed office is tailored to meet your goals and boost your productivity.
Away, Yet Not So Away From Home
Remember the blurred-out line that we were discussing earlier? Well, with a shed office right next to your home, this dilemma is resolved.
Enjoying the shortest commute ever, you will still be working in a close-by office that blends the warmth of your home with the obligation of work.
As a result, you get to be generative in the comfort of your home, you will sustain a work-life balance, you will no longer be disturbed by anyone, and you will notice the background noise fade away once you enter your new office.
A Productivity Booster
Whether it's your work office or at home, there's always someone to interrupt your flow and get in the way of your thoughts. Sometimes you don't even realize that this noise takes up ample space in your mind, hindering you from being as productive as you wish to be.
Undisturbed, tranquil, and level-headed, your imagination will run riot in your own shed office!
Whatever Temperature Suits You
In your shared work office, how often have you felt that it's Arctic inside or even blazing hot that you might just melt away? Sometimes you can't even complain about it because the majority agrees that this temperature is fine!
Whilst this might sound like a minor detail to some people, it's a living nightmare for others. Imagine being this uncomfortable while still having to be productive and valuable to your company.
Building your shed office is key to being in control of your temperature.
Whether you are about to refurbish your old shed, design a custom-built one that suits your taste and meets your current office needs, or go for a DIY, fun-packed project; you will find your inspiration among the following office shed ideas:
Your Office, Your Way
Picture yourself in a meeting with your boss, requesting a design makeover because the wall paint doesn't suit your style. That wouldn't go as well as planned, would it?
Nothing says productive like having your own decorated space, somewhere you explore the finest version of yourself. Now you have a space to put your creativity into action!
The idea of an "inviting office that inspires productivity" differs from one person to another. It can be a work office in line with your home décor to spark up the homey feel, a minimalist vibe with an entirely white palette for a modern look, or pops of color for a creative twist and a burst of energy.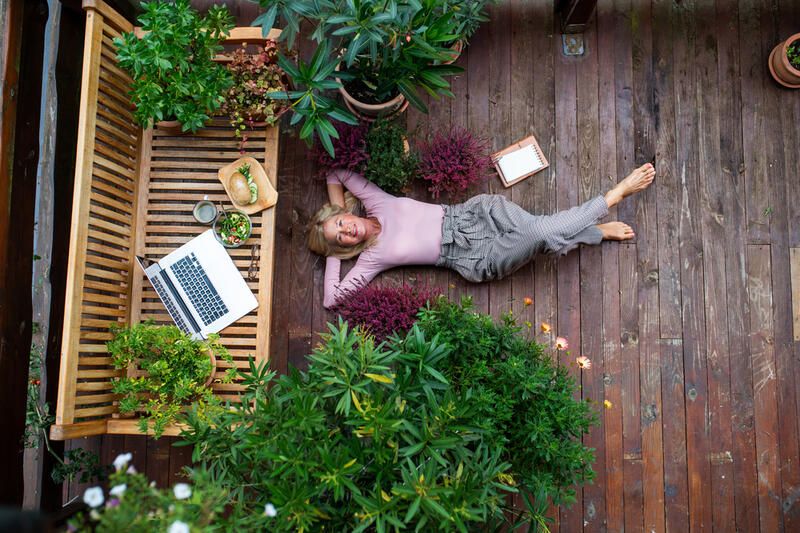 A Glass Office
Both a creative block and an approaching, tight deadline are disheartening, making you feel even more stressed. But what better way to draw inspiration than by being enveloped by the wonders of nature?
When hugged by nature, we simply tend to view the world differently, unlocking new realms of creativity. A shed office design that incorporates glass doors and floor-to-ceiling windows is a great way to fashion a work retreat in the woods.
Flooding with natural light and nature's wondrous sights, your shed office will be home for positivity, productivity, and focus.
The Kitchenette Design Twist
Making the most out of every square meter is key to building a successful shed office that screams "productivity"!
It's no secret that staying in the zone calls for an extra cup of coffee, a light snack, or a healthy smoothie out of the mini-fridge to keep the creative juices flowing.
Equip your kitchenette with a coffee machine to boost your morning energy level, add a mini-fridge to stay hydrated and to freshen up whenever you feel unfocused or worn out, and stock up your kitchenette's cupboard with your favorite, healthy snacks for a mid-day power kick.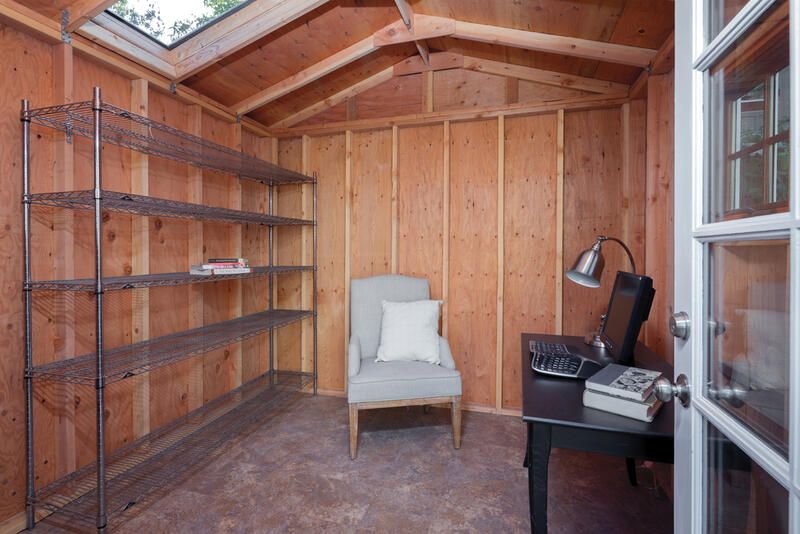 A Backyard Art Studio
No matter if you are a creative writer, a painter, a designer, or an artist of any kind, having your own space not only gives you physical storage space to store your office equipment and art supplies but also sharpens your mind and allows creativity to flow freely.
Nothing makes the challenging task of creating inspirational works of art even more difficult than being confined to a specific area in your home.
Not having enough space limits your mind from unleashing its powerful imagination, hindering it from reaching beyond its potential, and fashioning stunning masterpieces!
When your backyard studio shed is separated from your home, you subconsciously pertain this space to innovation, instantly freeing yourself once you enter this creative world.
Design your shed as an art studio and become familiar with the marvels of an artist's liberating experience!
Exterior Décor for a Fancy Office
Sprucing up your shed office with unique exterior decor is a great way to add some character to your home office.
Even with a design trick as subtle as incorporating a stone path, your backyard house's exterior will look like a distant sanctuary.
And in case you fancy drawing your inspiration from nature, set up a bird feeder among your verdant plants. Immersed deep in nature, you will take pleasure in the surrounding greenery, mind-soothing bird songs, and nature's most captivating colors.
Why not create your own patio space for a little time off to recharge your batteries in the fresh air?
This outdoor space is a magnificent way to briefly escape the workload. All you need to do is furnish it with the coziest piece you could have, be it a swing, a sofa, a wooden chair, or just a bean bag.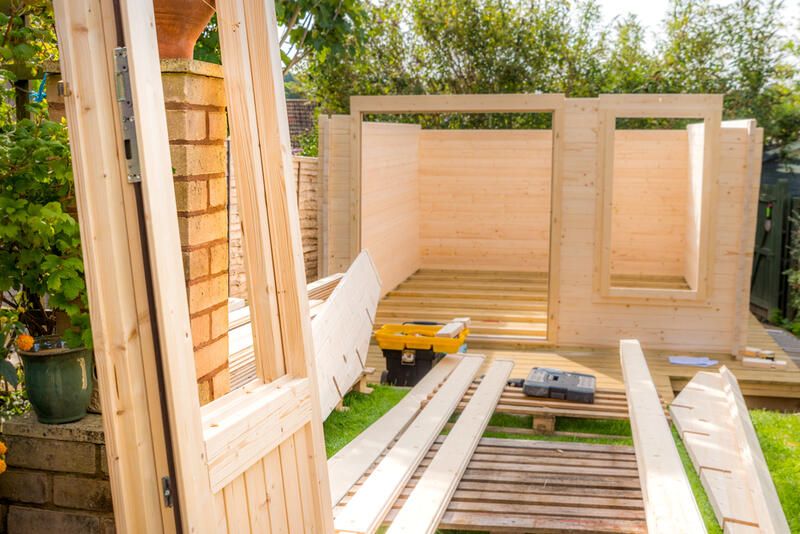 Ready to Make Your Old Storage shed Your New office?
Working from home has become our new norm. And to be more accustomed to this altered work environment, we need to create a liberating, dedicated space where we could realize our full potential.
With a dash of imagination and a little resourcefulness, your shabby garden shed can be transformed into your new office!
Instead of going for a traditional design service that could cost you an average of $2,000, you could simply live an unrivaled experience with ShrubHub for under $300.
Whether you want to customize a just-made-for-you shed office or refurbish your old garden shed, ShrubHub is here to help you bring your 3D design to life.
ShrubHub takes pride in its design team: a group of exceptionally talented designers who creatively and skillfully fashion dream yards with state-of-the-art equipment.
When designing your shed office, ShrubHub's designers have one goal in mind: make your work office fantasy a living reality!
Your shed office is but a few steps away from home, and its design is also a few clicks away.
Go for it and turn yourself into a humming machine of productivity!