Mid-century Modern Landscaping Ideas
Published: 24/01/2023 | Updated: 01/06/2023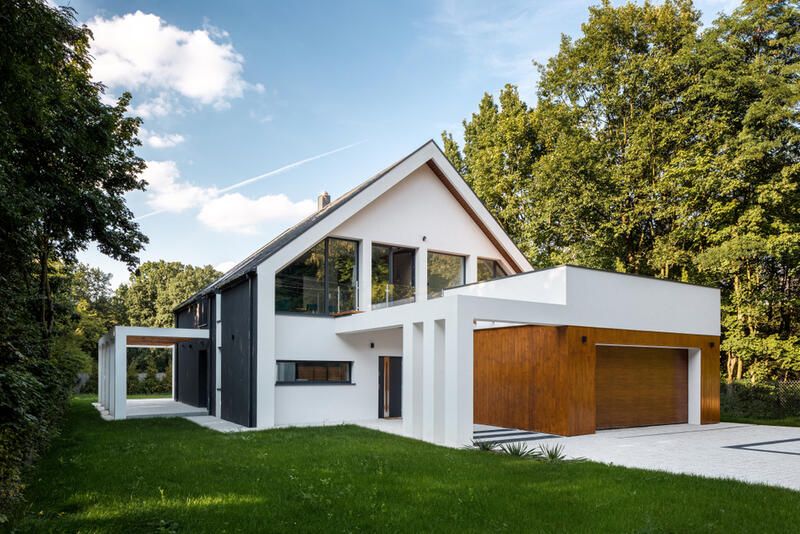 Mid-century modern design has been getting very popular lately.


So much so that homeowners who can't renovate the interiors of their home décor are instead thinking of taking the mid-century modern style to their landscape design.
If you're thinking of renovating your landscape design this year, then the mid-century modern landscape design should be at the top of your list of choices.
There are tons of ideas on how to transform your outdoors to fit the mid-century modern design, from the ground up! We have all of those ideas for you!
But before we get into it, let's first define what makes mid-century modern homes what they are!
What is Mid-Century Modernism?
The mid-century modern design is a movement in urban development, interior, and landscape design that originated in the middle of the twentieth century, in the post-war period.
Like any other house style, it originated to reflect on and meet the needs of its generation. The movement was international and mostly affected by European and Brazilian architects who brought it to the united states.
In style and construction, mid-century modern design was fully in sync with the modernist movement.
Like modern homes, mid-century modern houses prioritize function over form, clean lines, and uniting the indoor and outdoor spaces, but decoratively, it's not as minimalist as pure modernism.
Mid-century modern landscaping makes more use of color, as it was affected by pop art rising in popularity at the time, like Andy Warhol's, and the post and beam architectural design.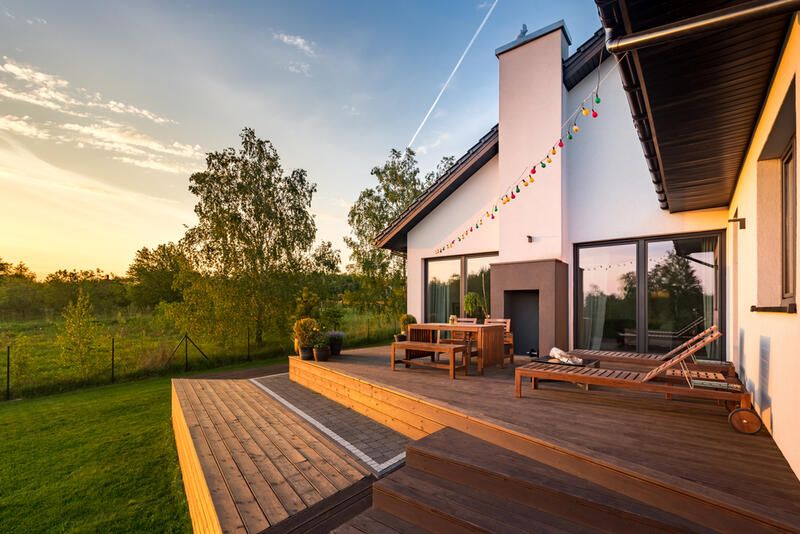 What are the main elements of Mid-century Modern Architecture?
That said, some elements distinguish mid-century modern landscaping from other design styles that you should have in mind if you want to implement the design in your landscape design.
Simplicity and Functionality
Function over form is one of the most important elements of mid-century modern landscaping. While aesthetics shouldn't be forsaken, every piece or element in the house, inside and outside, should have a clean function.
Minimalism and simplicity are also prioritized to an extent. Decorative elements should be kept to a minimum to avoid cluttering or a clash of many elements.
Clean Lines
The landscape architecture of a mid-century house is geometric, with sharp and rigorous lines, clean lines, and strict shapes.
Muted Curved Shapes
Many mid-century homes make do with only clean lines, but it's still one of the most common elements to contrast the general firm lines of the structure with few angular or curved shapes in the design.
Those angled roofing, outcroppings, and other curved shapes distinguish the architectural design.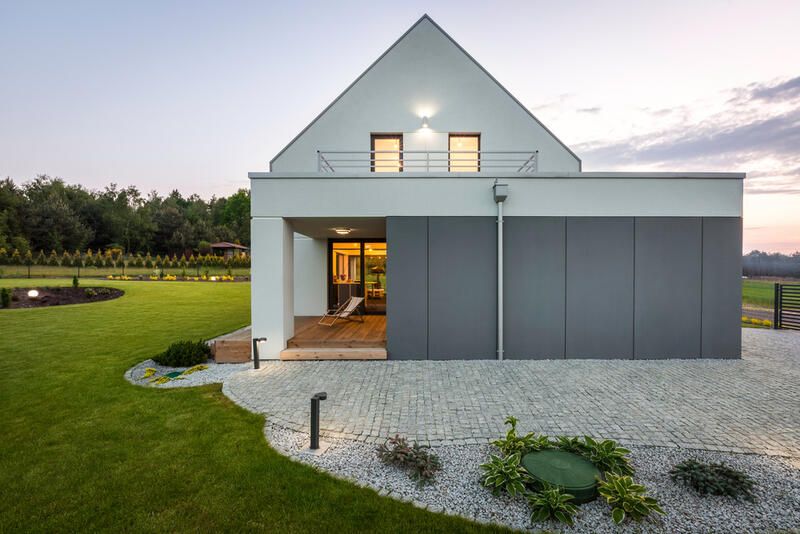 Unity Between the Indoor and Outdoor Living Spaces
Integration with nature is a very important element of mid-century modern landscaping. The design aims to create cohesion between the indoor and outdoor motifs, style, and design.
Large Windows
As part of the integration with the outdoors, large windows became one of the most distinguishing elements of mid-century modern landscaping.
Expansive windows, often floor-to-ceiling windows, sliding glass doors and other expansive panes of glass are all used a lot in mid-century modern homes.
Mid-century Modern Landscape Ideas
Now that you know all the important elements of midcentury modern homes, you're wondering how to incorporate that style in your landscape design.
No worries! We have some great design ideas for you to start with to transform your landscape into a mid-century modern landscape.
Go Heavy on Hardscape
Mid-century modern landscaping did a lot with a variety of materials. Vinyl, metal, glass, etc.
You can show your appreciation for that modern landscaping by taking advantage of it in hardscaping. Integration with nature doesn't mean your outdoor living space has to be all green.
It's all about the balance!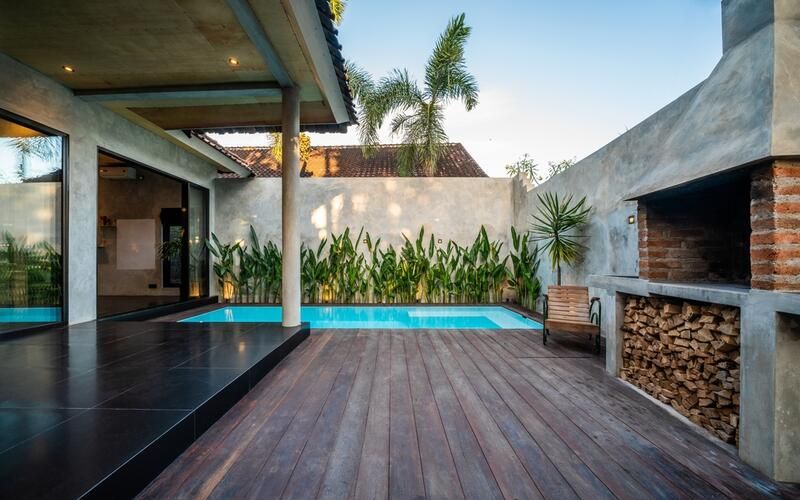 Balance Hard with Soft
In every space in your outdoor living area, balance the hard aspects with the soft ones. Don't separate the areas. Use pavers among ground covers, plant trees to shade your patio, etc.
Mid-century modern landscaping is about bringing both of those aspects together.
Go Symmetrical with Geometric Shapes
Symmetry and geometric use shouldn't be only for the architecture of the house, it can also be utilized beautifully in the mid-century modern landscape.
Organize your garden symmetrically, and go with interesting geometrical shapes when choosing your outdoor living furniture. Don't hesitate to repeat elements and motifs in your surrounding landscape design as well.
Repetition adds to the symmetry and brings visual interest.
Negative Space
One of the reasons why integrating structure with nature is so important for mid-century modern house design is to create a feeling of openness and simplicity.
You should keep this in mind when figuring out your landscape design too. Crowding your sitting area with a lot of plants can be counterproductive.
Your outdoor environments should have a negative space, structured sparingly with the use of selected plants.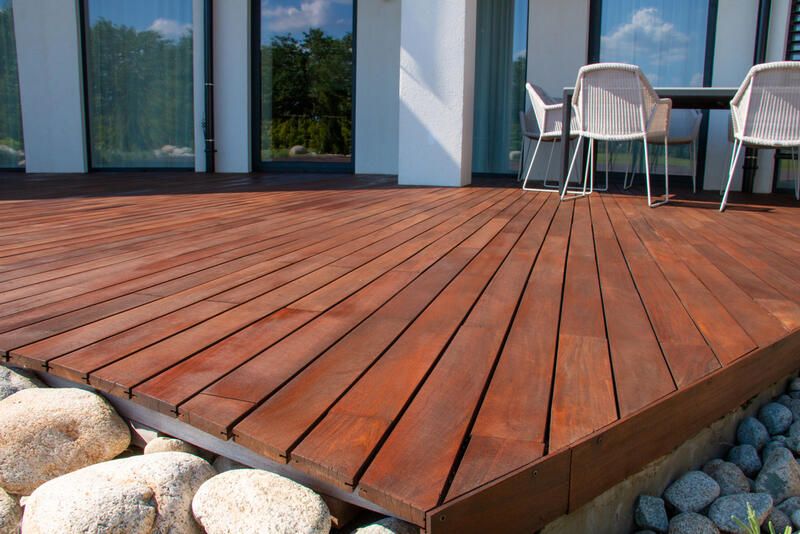 Go Natural With Drought-Tolerant Plants
A mid-century modern garden prioritizes practicality over aesthetics. That means that with plant selection, you choose the most suitable for your area rather than the most beautiful.
That doesn't mean that you have to ignore the aesthetical quality of your plants. But if you live in a dry area, then it's best to go with drought-tolerant plants.
They are beautiful and won't require more maintenance than necessary.
To get full seasonal interest, you should also choose the plants for your front yard and garden with winter and fall in mind. There should be a thriving nature in your landscape all year round, according to the mid-century home landscape design.
Palm Springs
Palm springs have a long history with mid-century modern landscape design.
Because mid-century modernism poured a lot of attention into reflecting the natural landscape around the house, a sort of desert modernism rose in popularity in areas like Orange County in California, focusing on drought-tolerant plants and palm trees.
Now choosing palm trees immediately reflects a mid-century modern landscape design on your house.
Stone Walls
Stone or concrete block walls are used by more than one major architecture and design firm with this midcentury modernist design.
Using the natural elements to organize and create symmetry with a stylish wall that shows the natural beauty of stones is one of the best design ideas you can bring into your landscape.!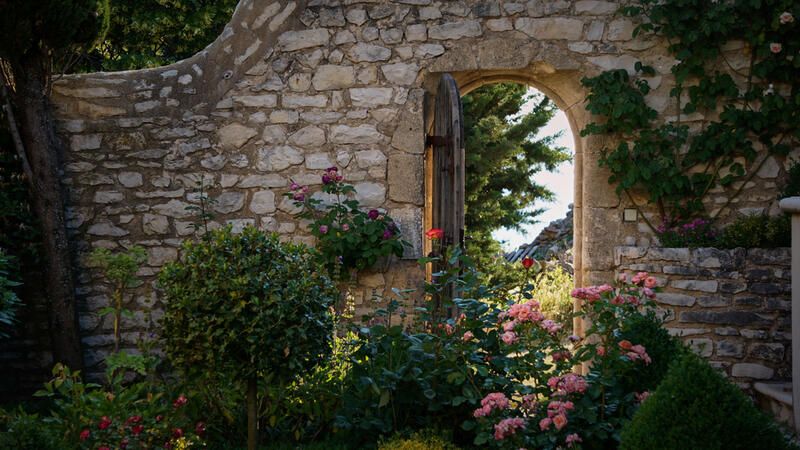 Muted Tones For Your Exterior's Colors
As simplicity is highly valued in this modern landscape design, especially the germanic ones like the German Bauhaus design, muted tones, though not necessarily neutral, are the go-to here when you're choosing your exterior paints.
To add more splashes of bright colors, leave that to the natural colors of certain plants.
Pristine Lawn
Both the natural parts of your lawn and furniture should be sleek and simple, with ongoing maintenance to make sure the grass is always perfectly cut.
Simplicity, functionality, and a clean, organized look are what make the mid-century modern design what it is! And you can show all of that with your lawn.
A pristine and manicured lawn also increases the curb appeal of your house and adds more visual interest and comfort to it.
Build an Atrium
Mid-century modern landscapes were as much affected by the climate as the period. Different mid-century modern styles were popular in different areas to suit the particular climate.
In southern California, the design ideas came up to fit a Mediterranean climate. Atriums were a big part of that.
If you live in southern California, or have a similar climate, building one will bring a lot of interest to your house, increase your curb appeal, and will be a beautiful homage to the design.
All those ideas are incredible but some might not work perfectly with your existing landscape. But don't let theoretical ideas intimidate you.
You can contact Shrubhub anytime from your home and have a chat with professionals to figure out how to best bring this midcentury modernist style into your landscape organically. You can request a 3D view of your landscape with the new ideas to be fully sure of how they would look like before implementation!