How To Host An Outdoor Party in Winter
Published: 24/01/2023 | Updated: 20/04/2023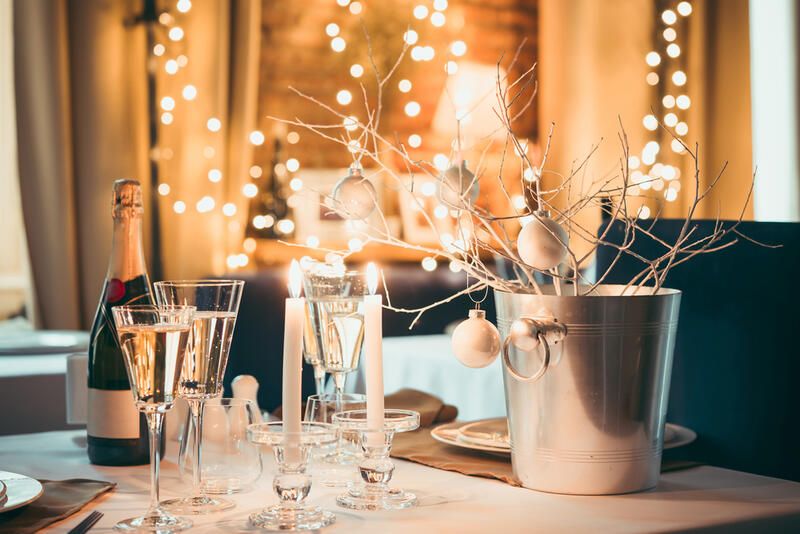 Outdoor winter party ideas to host the winter party of the year!


As the weather turns colder in winter, are you getting ready to put the grill away and hibernate? Winter weather does not necessarily mean that cozy outdoor entertaining and social gatherings must come to an end.
Winter doesn't have to be the end of amazing outdoor entertainment. Simple preparation and creativity are all that is needed to host a successful winter party that keeps everyone toasty and the drinks flowing.
Throwing a cozy outdoor winter party is a nice and creative way to entertain! Spending time by an outdoor fire while wearing cozy, warm gear is one of the most relaxing things there is.
Here are our tips for having a good time in chilly weather, including delectable winter fare, cozy heating options, and outdoor party games that are suitable for all ages. Very little preparation is needed to get your outside space ready for winter entertainment.
Set the mood with a cosy outdoor setting
Enclose porches or erect portable gazebos to provide some shelter from the chilly winter winds. Candles, fairy lights hanging from trees, and gentle exterior lighting can all help to create a welcoming atmosphere. Place rugs and large floor cushions all around as seating areas, and don't forget the music to complete the winter wonderland scene.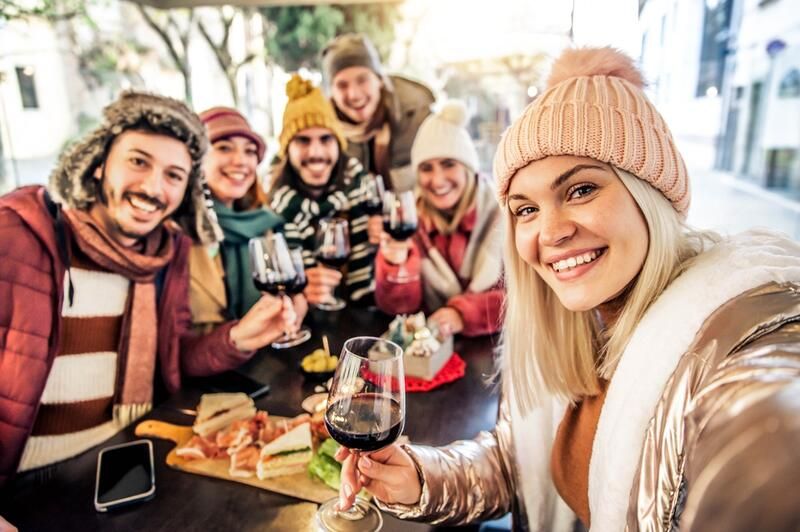 Create Hot Zones
Every outdoor seat can have colorful patio pillows to keep your guests warm. Give guests wool or fleece blankets and throws so they can stay warm. A couple of extra pairs of warm scarves, hats, mittens, and muffs will ensure that they keep toasty throughout the entire evening.
Chimineas and firepits
The flames in an outdoor fire pit or brazier make a beautiful party focal point, and everyone enjoys watching them. There are free-standing, transportable, and affordable outdoor fireplaces. They can be used to cook food or toast marshmallows in addition to producing a wonderful environment. To add more warmth to winter celebrations, purchase heaters that provide cozy areas for small gatherings and are perfect for patios and gravel areas. If you have a big space, a campfire would keep your guests warm. Nothing beats the brilliance of the fire's embers late into the night.
Set up a warm drinks bar
One of the most basic rules for outdoor partying is that drinks are just as important as your source of heat! Serve hot apple cider and mulled wine to your visitors to keep them warm. Hot chocolate, smokey liqueurs, and hot toddies will also be popular throughout the evening. With whisky and spirit hampers, it's easy to provide a range of cozy winter beverages to suit everyone's preferences.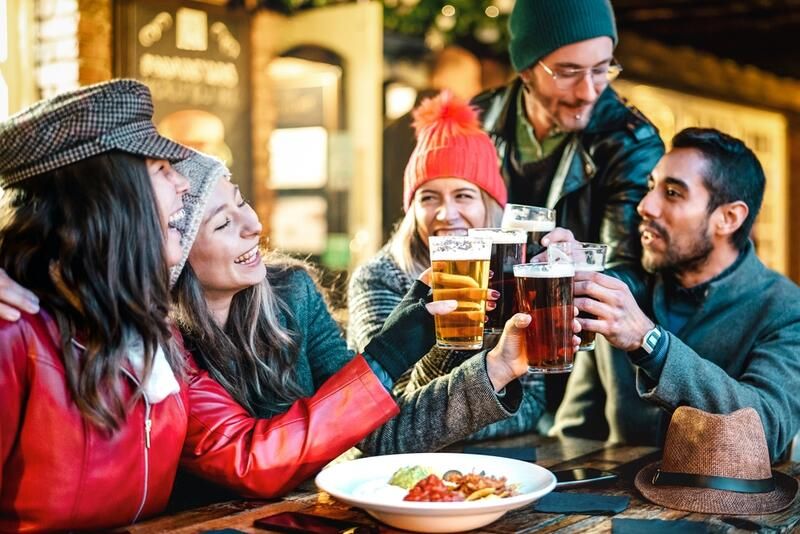 Keep the party games coming
Everyone loves a good party game. Set up a treasure hunt or divide attendees into teams to take an interactive quiz if the event is during the day. Consider holding a kid-friendly bubble-blowing competition, watching a movie on an outside projector screen, or playing some backyard laser tag.
Wholesome party food
Because comfort food is always a hit, pizza, barbecue snacks, and warm hearty soups are ideal for outdoor winter celebrations. A tasty hotpot of delicious food like curry, chili, and winter stew are all excellent options. The celebratory mood can be improved by cooking hotdogs, baked potatoes, or kebabs over an open flame. A portable pizza maker is a fantastic idea for an outside supper if a pizza oven is not an option.
Create an indoor-outdoor Setting
Establish bistro tables with tablecloths and candles, add florals to the walls and ceiling to set the scene, and add portable heaters to create an indoor/outdoor sanctuary. You can set up charming gazebos or tents with cozy seats and string lights, so your guests will have a great spot to hang out when they need to escape the chilly weather outdoors.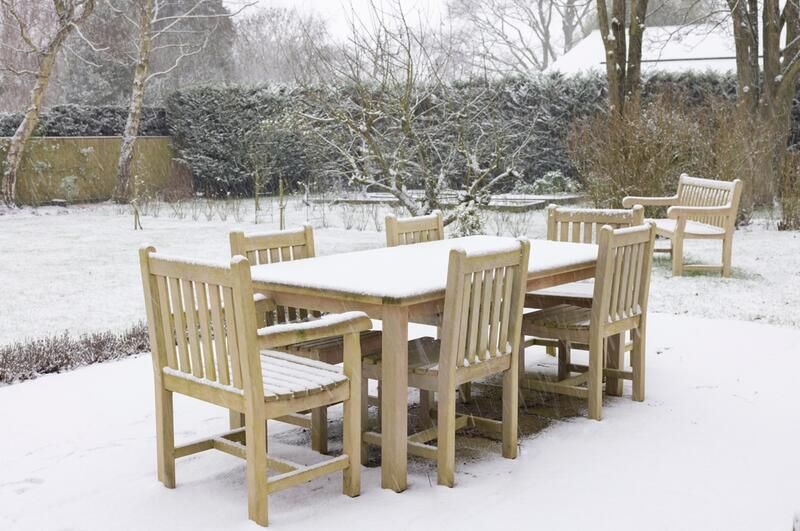 Themed outdoor party ideas
The following ideas for winter birthday parties will undoubtedly make everyone feel a little better in the winter cold. Whether it's a formal or casual party, look to the season itself for fresh ideas that are sure to become well-liked annual themes when temperatures fall. Consider these creative ideas for winter entertainment to get your creative juices flowing.
Marshmallow toasting
Why not set up a few winter party activities that center around the bonfire? Toasting marshmallows is a fun activity that even adults love. Give your guests toasting forks, as well as a selection of camping marshmallows and toppings, for the ideal fireside treats. Melted chocolate, chopped almonds, toasted coconut, crumbled pretzels, and plain crackers work great with toasted marshmallows.
Frosty beer bash
Throw a fun and interesting cocktail party for your beer-loving friends with chilled glasses of craft beers and frosty beer cocktails. Play classic drinking games like flip-cup and beer pong. Keep in mind that after their hardy experience with winter beer, guests will need to warm up soon!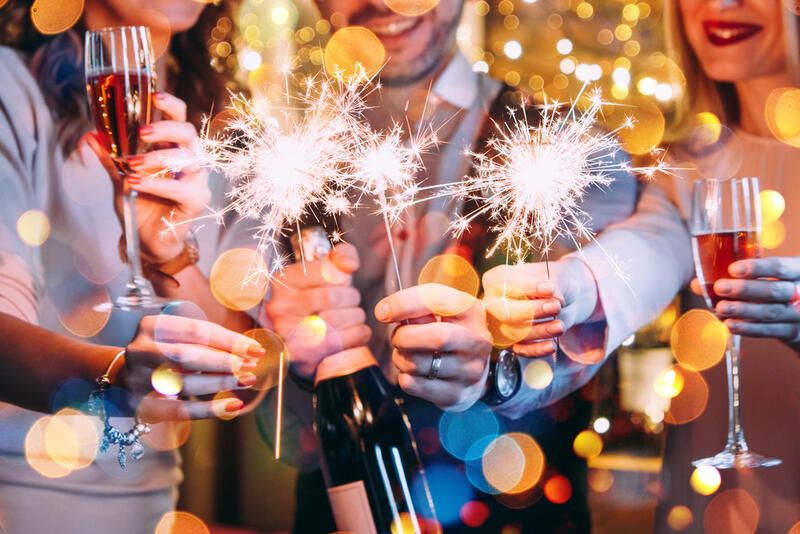 Après-Ski Party Theme Par Excellence
You don't have to live in Aspen or the Swiss Alps to organize a gathering that embodies the serenity and delight of an Alpine ski resort. You can design your own "mountain resort" with skis and snowboards to welcome guests. Include ski trail markings and images of snow in your décor to get your guests into the après-ski mood. Prepare mulled wine or hot cider with rum, a decadent cheese fondue, and a roaring fire for your visitors for the authentic lodge experience.
These cosy outdoor party concepts will spice up a dreary winter
With a few minor adjustments and a clever reevaluation of the menu, drinks, and location during the winter, you can have an amazing outdoor party that your friends and family will remember, no matter the weather!
With so many wonderful and enjoyable winter party ideas and themes to choose from, the key to success is keeping visitors warm. With that in mind, you can easily organize a fantastic adult birthday party or liven up any winter with a cozy gathering. Your winter party will soon be the talk of the town!
After all, we should be able to make the most of our gardens and backyards all year round. For more tips on how to host the best winter party, why not contact our network of specialist landscape designers and landscape artists who are brimming with ideas to help you host the winter party of the year?