How to Build a Greenhouse in Just 5 Steps
Published: 24/01/2023 | Updated: 25/04/2023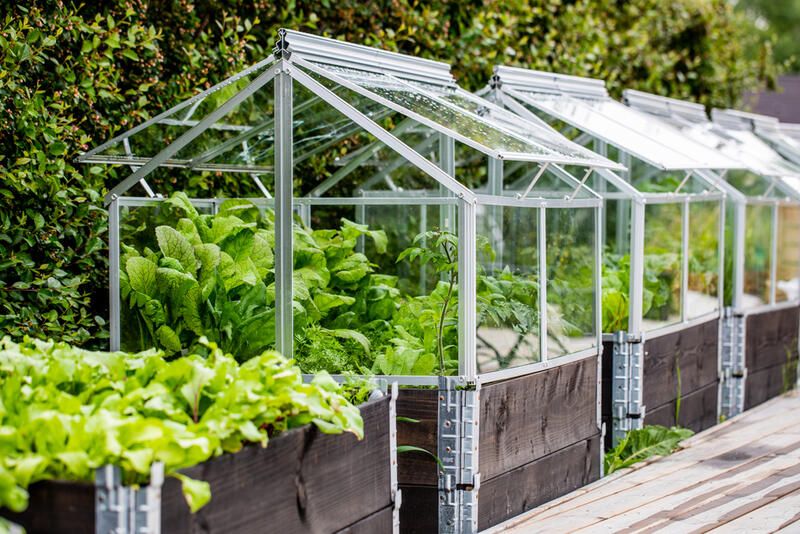 It's no secret that stepping into a beautifully designed garden has an instant positive impact on your mind and body.


Picture yourself taking a stroll in your garden while holding your cup of coffee. Does it feel like you have been teleported to a dreamy escape? Is it adorned with vivid colors that lift your mood? Do all the pieces of your outdoor space come together to create a successful landscape design?
A balance between functionality and greenery is what it takes to fashion a charming garden. Straight pathways lead you and your visitors to a cozy seating area, clean sharp lines of the furniture unify the chaos of the wildness of the plantings, and an additional open negative space wraps up the outdoor experience with a sense of awe.
If blending functionality with beauty is your goal, building a greenhouse is your way to go. Originally known as botanical gardens, and have been around for centuries, greenhouses provide your plants with the perfect growing conditions.
It's a well-known fact that the weather temperature fluctuates ridiculously all year round, and you are never quite sure if it's too hot or too cold for your plants to survive let alone thrive. In this case, growers hunt for a secure home that safely harbors their favorite, most delicate plants.
Remember how we feel in drastic natural conditions and cold weather, we tend to run back home, take shelter, and snuggle up under a blanket whenever we can. Unfortunately, our delicate plants are still out there fighting for their life helplessly waiting for you to lend them a hand.
In need of protection just like us, your plants have a golden opportunity to flourish and thrive all year round regardless of what is happening outside. It could be stormy, windy, raining cats and dogs, or blazing hot outside; however, your plants are full of the joys of spring as greenhouse structures never fail to keep them safe at all times.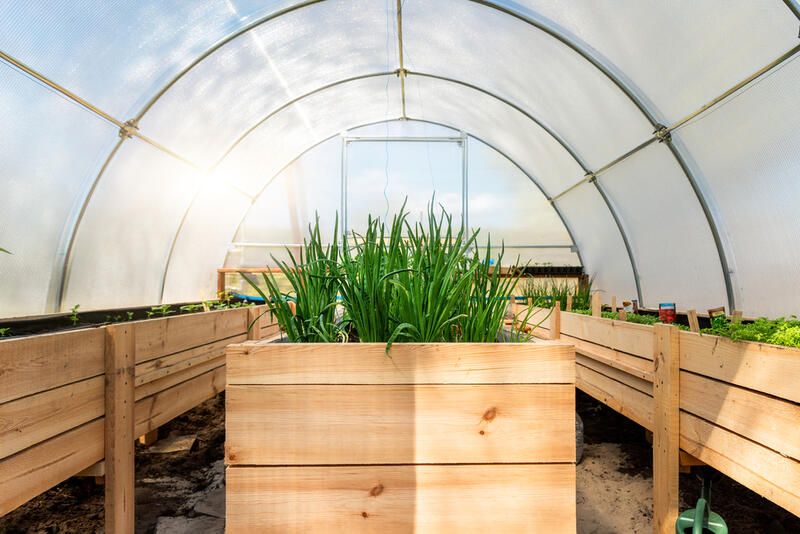 What You Need to Know Before Building Your Greenhouse
Acting as a shield between nature's outbursts and your dearest plants, the greenhouse environment not only allows you to extend growing seasons but to also step up your winter display by planting a wide variety of exotic plants.
No matter if you are looking forward to growing fresh fruits and vegetables, house plants, spring bulbs, or delicate flowers; your greenhouse structure brings an air of dreaminess to your outdoor space. Just like a shaded pergola, a charming water feature, or a gazebo, your greenhouse can smoothly blend into your outdoor space, even taking your landscape design up a notch.
Who said you have to stick to certain plants for years? Why not change the theme of your greenhouse with every passing year and give your experimental character a go?
Unlike natural backyard gardening techniques, and even without having a garden shed, your finished greenhouse is an all-in-one gardening spot where you tap into your inner creativity to unlock an assortment of exquisite plants, store your gardening tools and supplies, and have an immersive experience while surrounded by nonstop color throughout the whole year.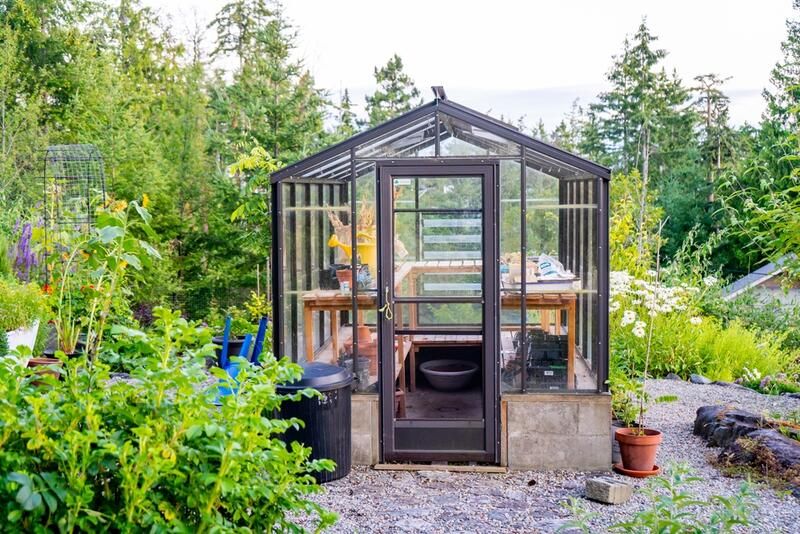 Building Your Greenhouse Step by Step

Step #1- Decide on Your Greenhouse Plan
Depending on the type, style, and functionality of your desired greenhouse, you can choose from a wide array of free greenhouse plans, picking the one that goes hand in hand with your vision.
No matter if it's an A-frame greenhouse, a hobby greenhouse, a mini greenhouse, or a recycled windows greenhouse, there's a separate plan for each style, guiding you to build a successful greenhouse so you can enjoy the best of both worlds: being in the heart of nature and growing your favorite plants any time of the year.
Step #2- Pick Out the Most Convenient Location
As significant as its structure, your greenhouse location is of paramount importance. If you are looking forward to benefiting from your greenhouse all year round and granting your dearest plants a safe harbor where they can freely thrive to their full potential, make sure to set your greenhouse in the right spot.
How could you be certain that this spot is the way to go? To start, take a stroll in your garden, look around to notice its micro-climate, and finally pick the spot that is naturally bathed by sunlight and shielded from the wind.
Designed to showcase an assortment of captivating blooms, greenhouses can become a whole new element to your landscape design. Instead of awkwardly popping out of nowhere and into your visitors' sight, your greenhouse can be turned into a captivating design feature.
Therefore, wisely choosing where to put it is key to freshening up your outdoor décor.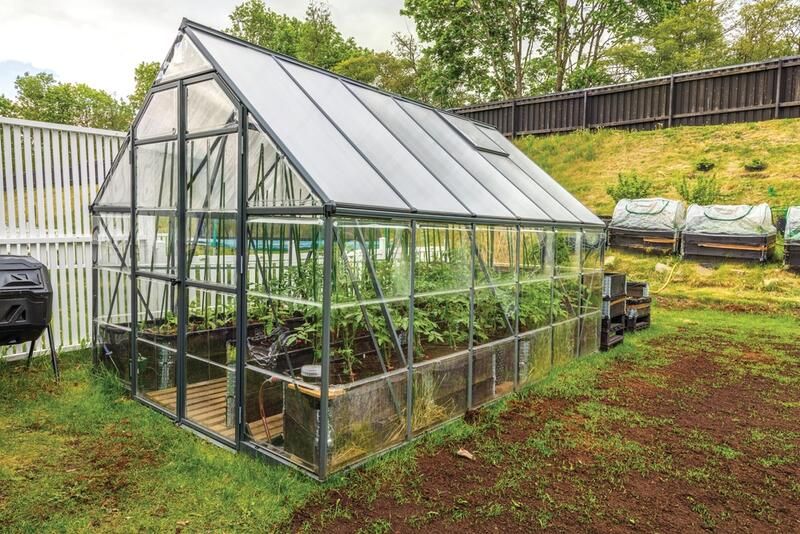 Step #3- Determine the Foundation
To say preparing your outdoor space for a greenhouse is important is an understatement.
Imagine kick-starting the building process only to find out later that the base is neither secure nor leveled. Needless to say, this will be a living nightmare if the entire greenhouse got lifted off the ground by the blustery wind! Watching your dream greenhouse be blown away is for sure painful.
Luckily, we have a precaution to protect you from going through such a disastrous situation. For a robust and stable greenhouse that mightily stands in the face of storms, it is best to build your greenhouse on a secure foundation. And as for durability, greenhouse kits are designed to be built on level ground, eventually lasting longer.
No matter if you go for a compacted soil foundation, slabs, concrete, a wooden deck, a stone foundation, or a brick footing, each greenhouse foundation is designed to meet a certain need.
Depending on the type, size, and style of your desired greenhouse, select the foundation that best suits your garden.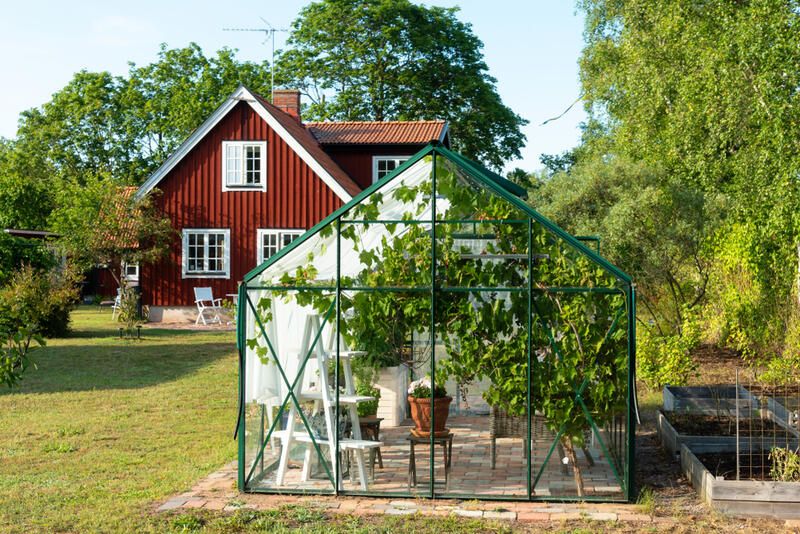 Step #4- Build Your DIY Greenhouse Structures
There are limitless ways to construct your DIY greenhouse, all you need to do is to follow the instructions.
Fancy creating a dreamy escape where you grow bountiful blooms that add vivacious charm to your entire outdoor space? Then it's about time to pick out your favorite DIY greenhouse style since each greenhouse has its building instructions, framing materials and tools, and covering.
If sturdy with a rustic feel sounds good to you, a barn-framed greenhouse is your way to go. With plywood for framing, corrugated metal for roofing, and rigid plastic panels for roofing, all the pieces come together, at last, to bring a mesmerizing backyard greenhouse to life!
In case you believe in the power of recycled materials and your motto is "one man's trash is another man's treasure", you can never go wrong with a recycled window greenhouse!
With the help of something as cost-effective and vintage as old windows, you will be able to offer your favorite plants a safe home. To add an antique enchantment to your abode, collect the number of old windows, build a square-shaped greenhouse frame, and finally screw the windows to the frame.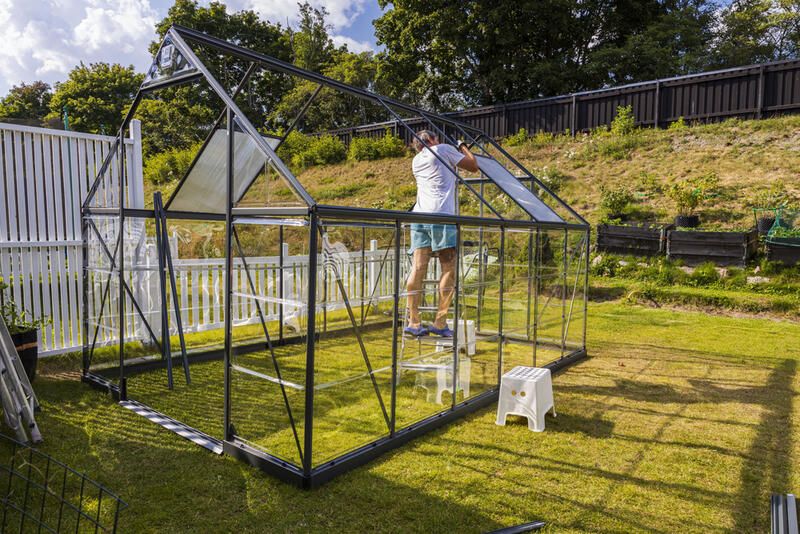 Step #5- Let Your Plants Breathe
Imagine being trapped inside a beautifully-built glass room without any proper ventilation. Will the fact that it's charming and see-through cause you to become any less claustrophobic? We believe not.
Just like our own need to breathe to function suitably, our plants should thrive in a nature-like environment. Without proper air circulation and ventilation, your plantings will be exposed to numerous problems, among which are: reducing plant activity, spreading fungal infections, and affecting plant growth.
Install roof vents and circulation systems to protect your beloved plants and offer them a safe, well-aerated environment to grow.
Bottom Line
When having a green thumb and an affinity for your garden, you never hesitate to go the extra mile to fashion an eclectic outdoor space that you can enjoy at all times. The best part? nothing says tempting like the idea of gardening all year round.
Picture yourself stepping into a tempered glass greenhouse, a charming piece of nature right in the middle of your backyard, where you keep not just a few plants but a vast, growing collection of textural blooms.
Whether it's just an extension of your home or a separate building, constructing your greenhouse calls for a comprehensive design that smoothly blends with the surrounding elements and features of your landscape.
Overwhelmed by all of the previous instructions? Let our design team help you figure everything out!