Freshen Up Your Curb Appeal with These Front Yard Fence Ideas
Published: 25/01/2023 | Updated: 18/04/2023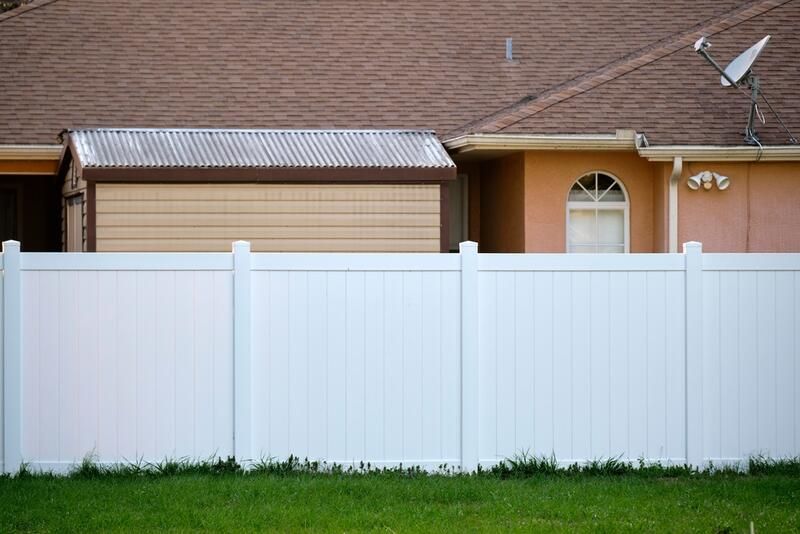 Choosing a front yard fence is much more artful than backyard fencing.


A front yard is the first thing you see passing by someone's home. Their landscape arrangement can display a well-maintained space and give a great impression of the homeowner's style.
Placing a fence in the most visible part of your property will surely affect curb appeal and how others view your space.
I chatted with some of our talented landscape designers at Shrub Hub to bring you the best front yard fence ideas that will complement your home's exterior.
How to choose the best fence for your front yard
Choosing the perfect fence for your front yard starts with narrowing your options to what will realistically work for your space. Keep the following in mind.
Function
Some homeowners go for front yard fences for security reasons, others to mark their property lines and prevent unwanted traffic on their lawns.
Ask yourself about the goal you're trying to achieve with a front yard fence.
Your answer will help narrow your options and put you on the right track.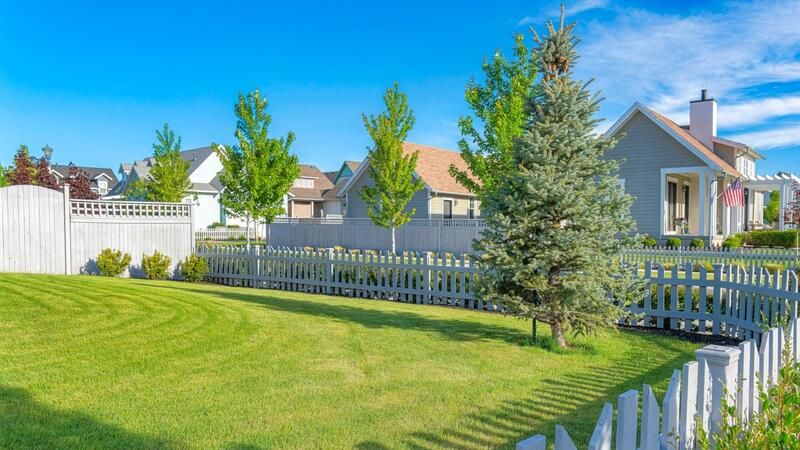 Material
Choosing the right material for your front yard fence will require some considerations.
Some fencing materials complement certain design styles more than others. The style of your home's exterior and landscape should be one of the biggest influencers on your fence material.
Your zone's climate is another thing you have to keep in mind.
Some materials are more resilient than others and would do better in certain conditions. For instance, wood isn't the best material for wet and humid climates.
Budget
Some fencing materials and designs are more pricy than others. The budget range you're working with will scratch out some options and leave you with a shorter list to choose from.
Front Yard Fencing Functions
Most fences tend to have one of three functions.
1. To Create Privacy and Security
A privacy fence works as a visual barrier between one property and another. Fences designed for privacy or security should typically be taller and denser. This makes it hard to maintain a nice look.
Though with the right landscape plant arrangement, you won't have to compromise curb appeal to achieve functionality.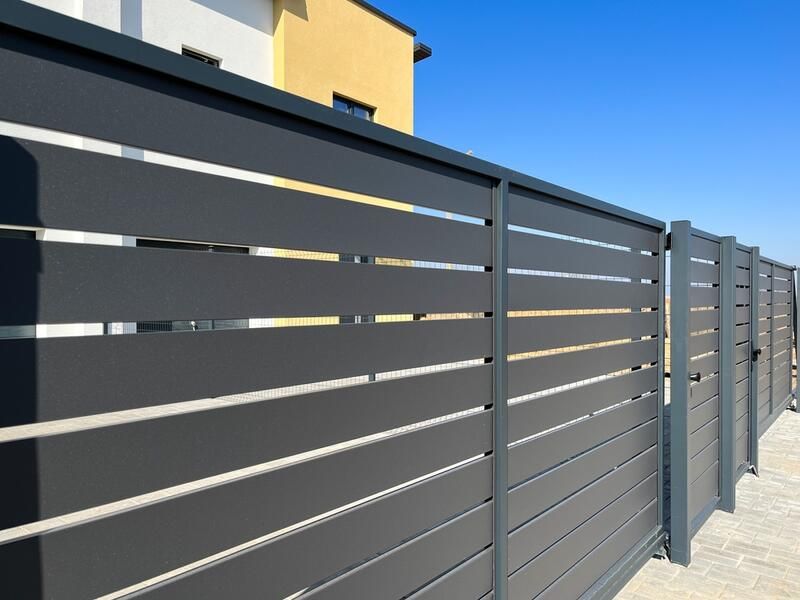 2. As decorative elements to enhance curb appeal
Decorative fences are short with decently spaced gaps to shift attention to the landscape. The openness and visibility it offers make it a lot more friendly and inviting than security and privacy fences.
3. Fencing for Enclosure
Enclosure fencing is typically made to keep unwanted traffic out and keep pets and younger children within the yard.
Fences of this function should be of moderate height and have narrower gaps if any, to avoid pets sneaking out.
Fence Materials
Some of the most popular fencing materials are wood, metal, and stone. Here are some of the best ideas for each material to suit all design styles.
Wooden Fence Design Ideas
Wood is the most popular fencing material for a handful of reasons.
It's easy to work with.

Highly affordable in comparison with other materials.

It's very flexible and available in more than a handful of designs to suit all home styles.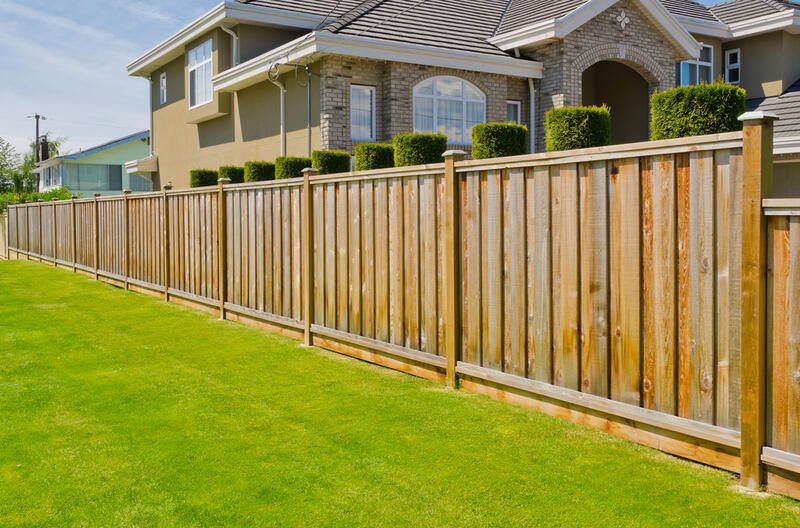 The Classic White Picket Fence
A white picket fence marks the traditional look of American homes' front yards.
It's super visually pleasing which makes it great for decorative fencing. It also can be used for yard enclosure and to mark a property's line.
Picket fences are available in a few different styles and heights, giving them more diversity. And when paired with vinal plants, they can create a magical garden feels effortless.
Like any other wood fence, white picket fences require moderate maintenance as they usually need repainting and replacing old boards every once in a while.
A Modern Yard with Horizontal Fencing
Horizontal board fencing is highly in trend in landscape design for contemporary homes. Like most wooden fences, a horizontal fence offers color stain options, height, and style flexibility.
Add a Rustic Charm with a Split Rail Fence
Split rail fences are the easiest to install among other wooden fence options.
They mark your property line while offering a nice rustic aesthetic that's ideal for traditional homes.
The natural look of the wood makes exceptional contrast with the surrounding landscape and the wide gaps direct attention to the front yard layout.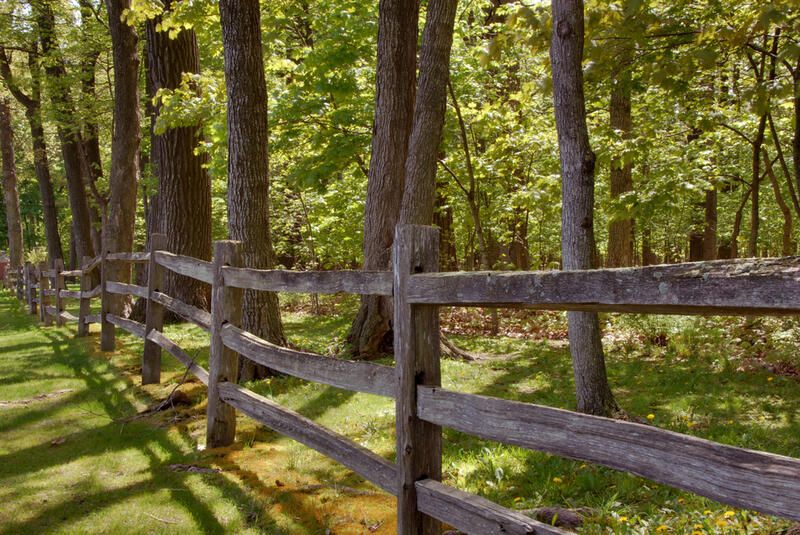 Metal Fence Design Ideas
Metal options are super convenient as they hardly require any maintenance and are a lot more durable than wooden fences.
Metal fences are not the best for DIY projects and are usually custom built which makes them significantly more expensive than wood fences.
Here are a few options.
A Timeless Look with Wrought Iron
Wrought iron blends easily with any layout and complements the surrounding landscape.
It is commonly used for backyard fencing, but when used for a front yard or a driveway gate it gives an effortlessly classy and elegant look.
Wrought iron fences are ideal for traditional, English garden and Mediterranean yard layouts.
Chain Link Fencing
Chain link is the most affordable type of metal fence though it is not very attractive for a front yard design.
A nice way to mask a chain link fence is by planting vines and climbing plants to overtake the rough metal look and help soften it up.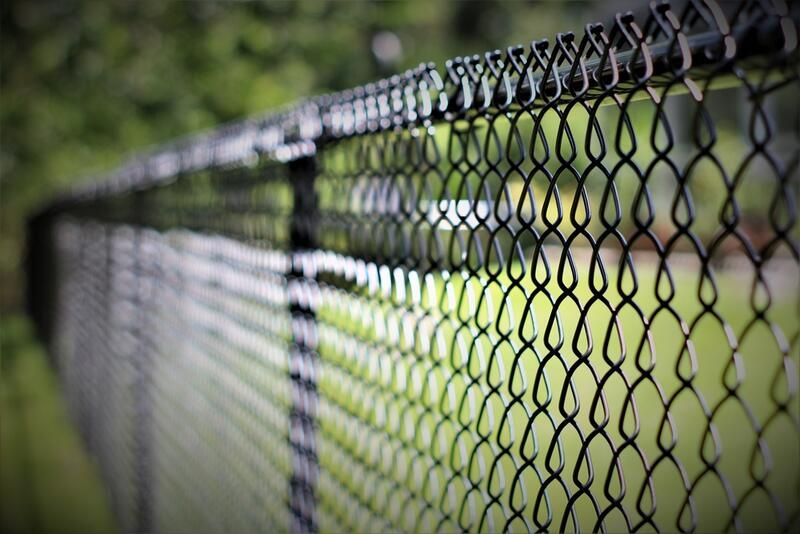 Vinyl Fencing
Vinyl fences are more sturdy and attractive than wood and less expensive than metal. It provides the soft look of painted wood with non of the maintenance wooden fences require.
Vinyl is also ideal for traditional homes but has styles that will work perfectly with a modern yard.
Wall Fencing
Stone and concrete walls are the most expensive out of all the fencing materials we discussed seeing as they have to be custom-made for the space and the high cost of materials like concrete.
Stucco: White stucco walls are ideal for courtyard designs and work perfectly with a variety of styles.
Though, stucco walls close off your yard so they're best paired with airy landscape plants to soften the blank look.
Stone and Wrought Iron: Mixing materials cohesively adds a lot of visual appeal to any space. Topping a short stone wall with wrought iron gives your yard a professional and formal finish.
This front yard fence design created by our talented design team combined a short brick wall with horizontal wooden slats in a perfect contract between the light grey and natural wood tone creating a diverse yet cohesive layout.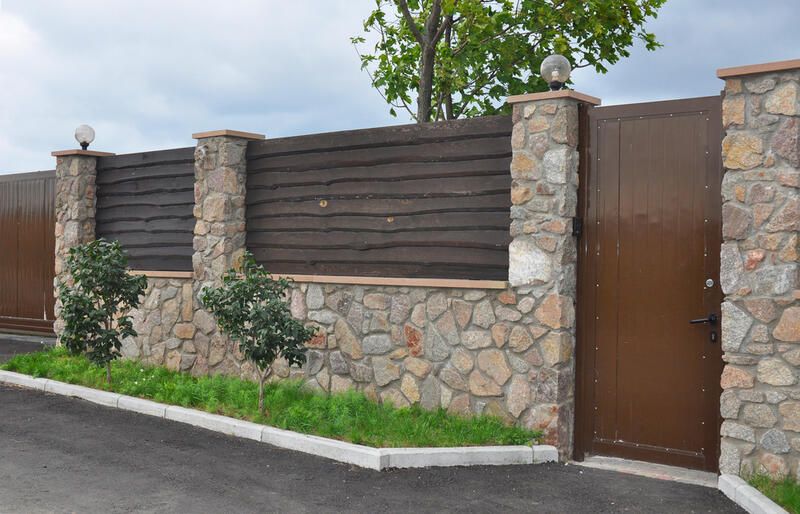 Shrub Hub Landscaping
Shrub Hub Landscaping is the most affordable and efficient landscape and exterior design service on the market.
Our passionate design team aims to understand your space and personal needs to provide you with the ideal design for your property.
With our service, affordable doesn't mean less! Our design packages are inclusive of everything you'll need for installation.
For under 300$ You'll get a custom 3D design, a detailed 2D plan, and detailed lists of the plants and hardscape materials used in the design.
Don't miss out on our holiday promotions, sign up today.