Everything You Need to Know About Brick Edge landscaping
Published: 20/02/2023 | Updated: 08/09/2023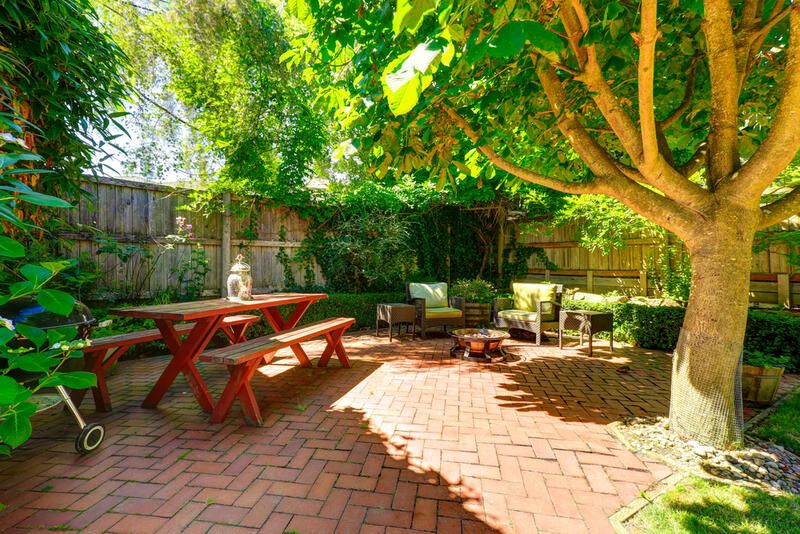 *Image By SmartHouseColony


Landscaping is one of the most important, and often most overlooked, aspects of maintaining a garden.
Garden edging is a great way to control weeds, and foot traffic, protect your flowers and plants, and also add structure and order to your yard.
Bricks are one of the best edging materials, on various scales like budget, installation ease, sturdiness, and aesthetics.
And the great thing about bricks is that you can use tons of existing ideas to border your garden! We have all those ideas for you, as well as how to install them!
What is Brick Garden Edging?
Brick garden edging or brick landscape edging is when you rely fundamentally on bricks, without or without other material, to create borders between different sections of your gardens, borders around flowers, garden beds, or trees. Or to define transitions in your landscape like the transition from a patio to the garden.
Edging protects the lawn, garden, plants, and mulch from foot traffic. And also controls weeds.
Why Should You Choose Brick For Landscape Edging?
Bricks are an edging material you can't go wrong with because they're sturdy and will keep your edge intact over a long time.
Aesthetically, bricks are both appealing when they're fresh and across time when they gain a weathered look. They also fit well with multiple styles and garden themes, so it's unlikely that bricks will look out of place in most gardens.
Bricks are also relatively inexpensive, so if you can't set up a big budget for edging, bricks won't cost you as much as other edging materials.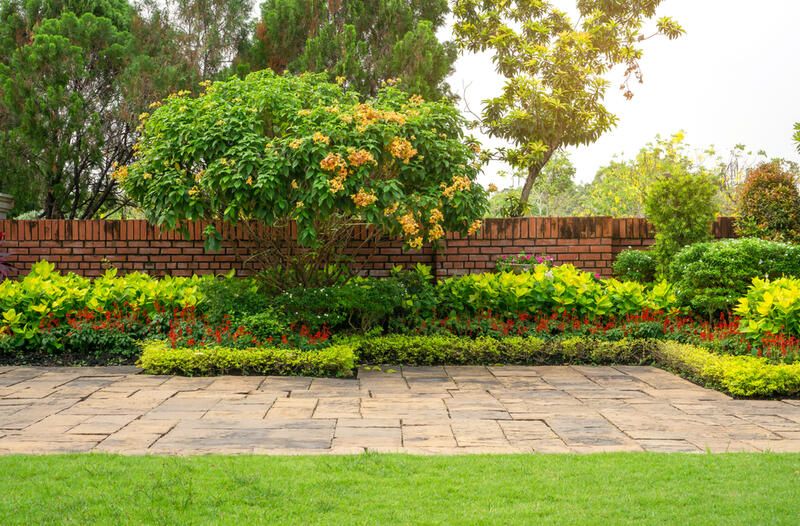 How To Landscape Bricks For Edging?
Edging with bricks isn't a difficult task at all. It has its own particular needs, but if you have all the steps in mind and prepare the tools and materials you need beforehand, you can do the entire installation yourself.
You only need to follow the right steps! We have them here for you.
Calculate How Many Bricks You Will Need
To calculate the rough number of bricks you'll need, you'll first have to decide whether you'll line the bricks sideways or long ways. Sideways edging will need twice as many bricks as long ways, but it depends on your preference.
What you'll need to do to figure out how many bricks you'll need is lay a length of rope along your garden bed, garden edge, lawn edge, or whatever it is you're going to edge.
Then pull the robe taut at the end of the bed and mark it with tape. Then measure the robe up to that mark.
To calculate, divide that length by the width or height of the brick depending on what way you'll go. Once you get the number, make sure to add a margin and order around ten percent more bricks than the number you got.
Scout The Curves of The Bricks
For round edging, you'll need to scout the curves of the bricks to make keystones before digging. To do this, you line up the bricks against the grass line close to each other with only very little space in between, to not forget about the space the sand will take.
When lining them up, find the peak of the curve in tight curves and leave a triangular gap between the two bricks.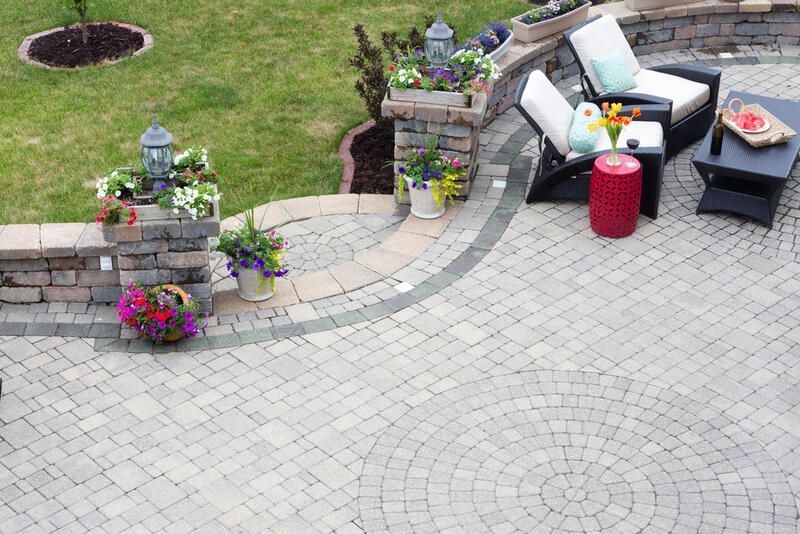 Mark and Cut the Bricks
As you'll fill those gaps with keystone bricks, the way to measure it is to place another brick over every two bricks with gaps in between and mark the points of the gaps on the brick.
Then you line up the marks over to the face of the brick.
Once you have all the bricks with the marks, you'll start cutting them at the marks with a circular saw.
Be careful, though, this step will result in a lot of dust. So make sure to wear a mask if needed.
Dig and Measure
Once you have all the bricks and brick keystones ready, it's time to dig the trench!
Use a spade and tarp to dump down the soil as you dig. The sides should be straight along the bed.
Dig around 150 mm or 6 inches deep, and several inches wider than the length of the bricks.
Make sure you leave no loose soil at the bottom.
Pour the Pavers
The first thing that goes down the trench is the pavers base.
The base should be around 2-3 inches deep. But don't pour it all at once. Add the material in small batches.
Then spread it evenly across the entire trench, while packing it down with a tamper or the back of a shovel.
Prepare the Cement
This is a step that you could do at the very start or you could do it once you're done with the pavers base.
You need to mix sand and cement with water. in a 4:1 or 6:1 ratio. Add the water cautiously, you don't want to soak it, but you also don't want it to be too dry.
Lay the Bricks and Fill the Gaps
Lay the layer of mixed cement. It should be one meter long and of consistent thickness.
Don't forget to use to trowel again on it.
Then you lay down the bricks one at a time. Press down deeply with your hand. And you can either use the rubber mallet on every single one before placing the next brick.
Or you can wait until you have them all lined up to hit them with the rubber mallet.
Place the keystones in the gaps.
Once all the bricks are set up, pour the sand over the bricks and brush the sand on them until it fills all the spaces between them.
Then use the rubber mallet again to pack down the sand.
Then pour sand again as many times as it needs until the top layer of the sand is equal to the faces of the bricks.
Brick Garden Edging Ideas
Now that you know how to install bricks in your garden and everything else about brick edging, here are some brick garden edging ideas to explore in your yard.
Those ideas range from classic garden edging to creative and innovative brick edging ideas!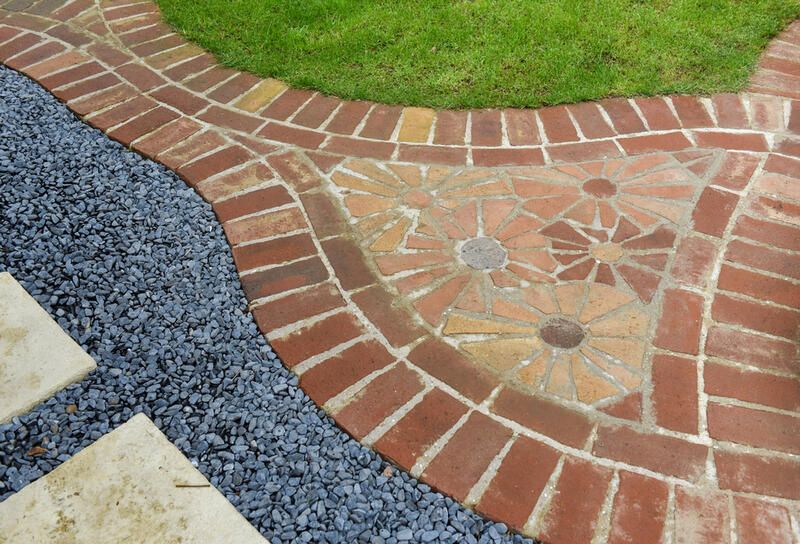 Flower Bed with Brick Border
Brick borders for flowers and garden beds are one of the classiest looks you can do in your garden.
The natural color of landscaping bricks against the flowers and greenery is a stunning look!
Brick Short Wall
This is a cool look around for raised beds. The walls have rustic energy that can add a lot to the character of your garden.
Linked Bricks for Soft Edging
This linked style uses thinner bricks linked together one after the other for a curving, sleek look.
They look best with rounded beds!
Mock Slanted Brick
Decorative mock slanted bricks are a really good alternative to regular bricks.
The aspect that makes them stand out is the high incline. Making them perfect for a raised garden bed with mulch and/or stone.
But mock slanted bricks are also a worthy investment in quality. They are more resistant to wear and tear over the years.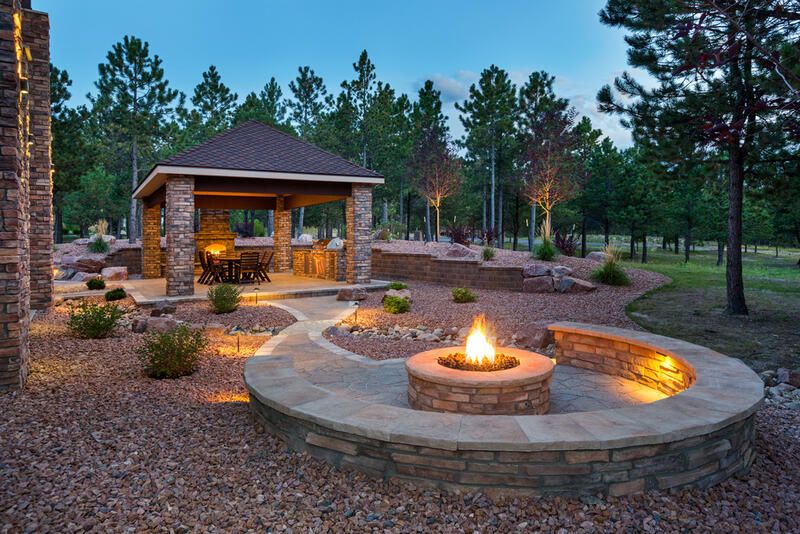 Different Colors Bricks
Different colors of bricks for the same edge can create a very visually interesting and beautiful result.
You can play around with this in many ways. You can alternate between the bricks, or create different layers.
Leaning Bricks
Leaning bricks for edging is a playful twist on traditional bricks.
You'd use them the same way to edge the lawn, border, or plant beds. Instead of laying them side by side, you lean the bricks against each other, creating a nagging line.
Curb Style Bricks
Whether using traditional bricks or smooth curb bricks, this design can be achieved either way. It depends on your aesthetic preferences. The edge should be wide and high and done on two levels.
The reason brick edging is one of the best out there is that it neatly ties between function and aesthetics. This is definitely what you want in your landscape design, and exactly what shrubhub.com offers you without a doubt. From the comfort of your home, talk to one of our experienced designers to reach the landscape design and edging of your dreams.
And if you want to give your landscape a full revamp, it's never easier than now. Our professional project managers at shrubhub.com will find the best-customized landscape design that's tailored both to your style and preferences and to all the particularities and demands of your climate and environment.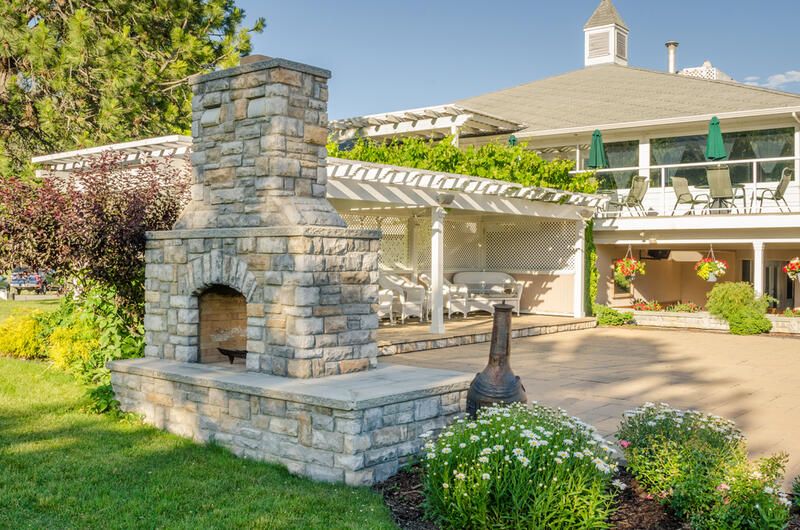 Here's a glimpse of what awaits you when you reach out to us:
3D Landscaping Design
Door-To-Door Shipping from Our Exclusive Nursery
Recommendation for Your Location's Top Contractors
Shopping List with All the Elements Used, Be It Decoration or Vegetation
Free Phone Consultations with Your Designer
24/7 customer support
Free Insider Secrets eBook
You will also get a 70% off all our design services, for a limited amount of time. You can catch the offer by signing up here!