Design ideas for beautiful yards and granted return Investment!
Published: 05/10/2022 | Updated: 29/03/2023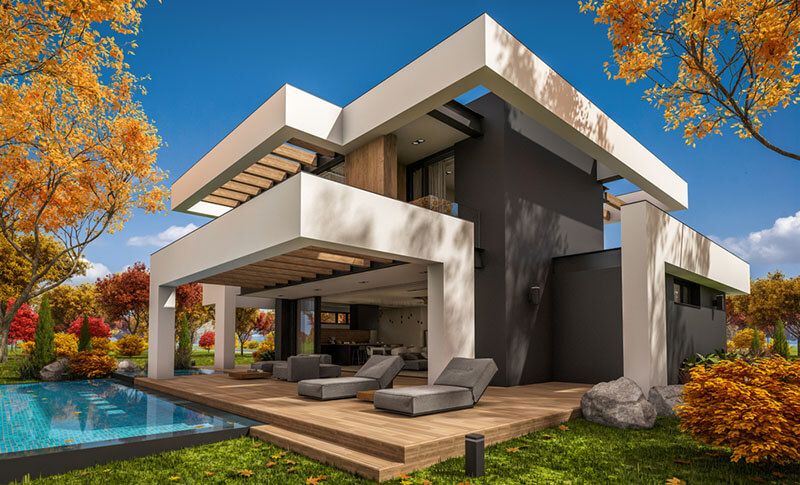 As a homeowner, it is easy to become complacent with the way your yard looks. A few overgrown hedges, a clump of weeds overtaking your unmowed lawn, or an unused desolate area in your backyard may be easy to overlook and not seem like a big deal. Though, investing in a nicer yard is something that can be beneficial in ways you might not have considered.


Investing in a beautiful outdoor space will improve the overall quality of the property and give you an at-home retreat that will turn your house into a home! This will not only bring you contentment and relaxation but will also provide great financial benefits and increase the resale value of your home whenever you're ready to put it on the market!
Investing in your yard will increase your property's value!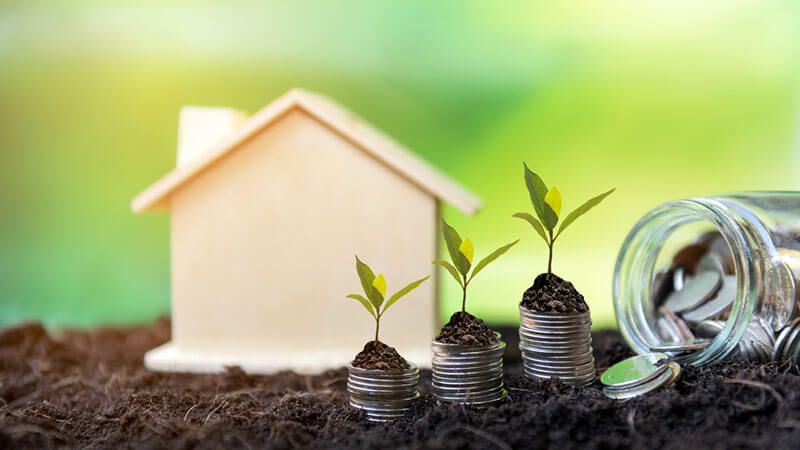 Recent surveys have shown that homebuyers are prone to paying more for a house with nice landscaping and a patio area! It was shown that having a nicely landscaped yard can increase your home value by up 20% and many of our experts at Shrubhub have heard "we purchased the house because we liked the yard" from some of our clients at some point. This all goes to show how much a nice stretch of land outside your home and what you do with it can change the value of your home and make it more appealing to buyers!
The impression your home's outdoor areas create has a big influence on a potential buyer's initial feelings and their purchasing decision. Something as simple as laying a new lawn and adding some splashes of color into a garden can dramatically change the perception of the property and make an impact. Investing in the services of a professional landscape company might seem like a hassle, but with a little bit of research, you'll be surprised how reasonable, fast, and worthwhile it can be now and, in the future, if you decide to put your home on the market!
Start with your front yard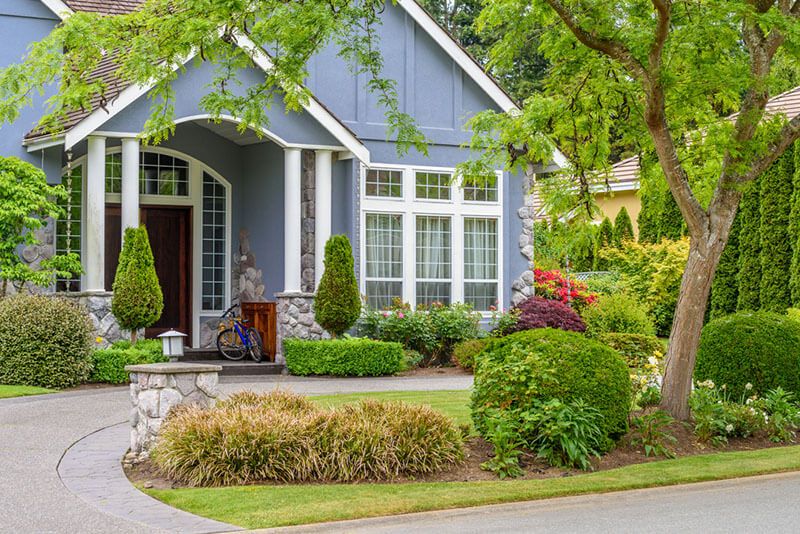 A front yard acts as an entry point to the house, it is the first thing anyone sees passing by or before being invited in, in other words, it is the first impression anyone gets of your house! A well-maintained front yard increases curb appeal and give prominence to the style of the house, highlighting its architectural features and design. Should that make your real estate plans your primary concern when it comes to working on your front? The answer is no.
Whether you have real estate plans at all or you think of your current home as your forever home, having a beautiful front yard will help your home feel complete and more tied together! Imagine driving up to your house to a beautiful garden and an organized green space with a nice focal point!
Some of the best ideas for your front yard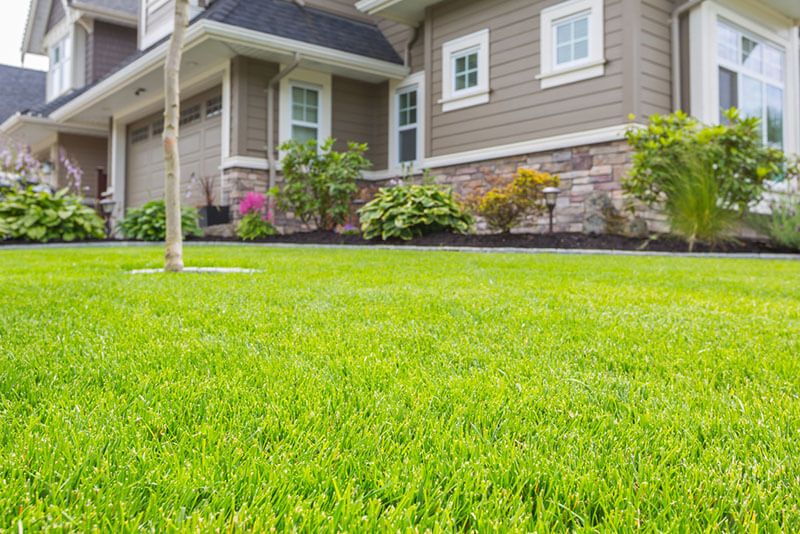 You can beautify your front yard and give it definition by as little as adding some evergreens and flowers in a well-coordinated design. Though there's much more to personalizing your yard or making it very attractive for visitors and many protentional buyers! You can define your entryway by creating a nice walkway that leads to your front door, this can highlight the aesthetic of your home by choosing the most suitable style and the right softscape around it. You can get creative with materials to further accentuate the style of the house!
What's a better element to complement a landscape design than flowers? Creating flower beds in your front outdoor area will make your space more defined and add color and life to your yard! You can mix colors and textures so your flower beds wouldn't look too formal but rather natural and attractive. Consider a small patio area in your front yard! A patio will make your yard more inviting and will serve the same functions as a backyard patio, you can have your morning coffee, socialize from a distance or bring in guests that are not quite "backyard basis". You can add a pop of color in pots to bring life to your front porch!
Add a focal point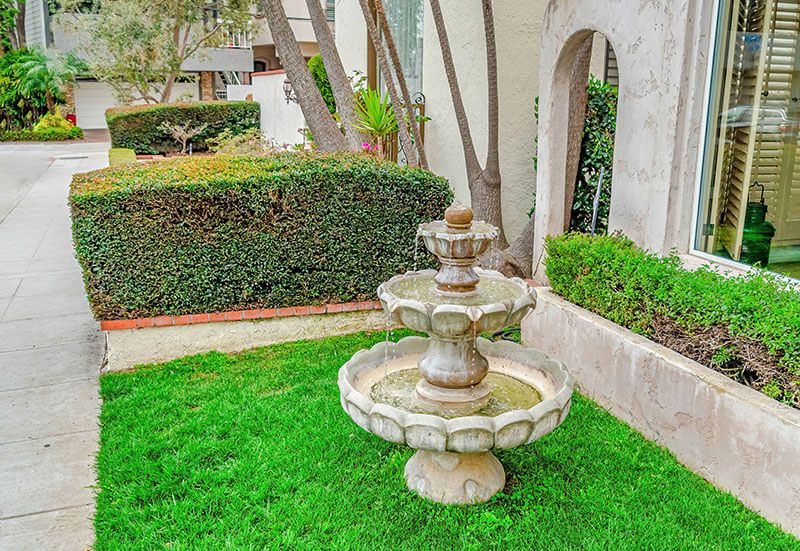 If you're looking to add a focal point to your yard, a water feature might be just the right feature to consider! A nice garden fountain paired with the right pavement and softscape can turn into a wow factor that will bring a lot of interest to your space! The appearance of your front yard shows that your home is a well-cared-for and comfortable place to be living. A first impression is important not just for guests or many potential buyers, but also for your peace of mind!
Personalize your yard
Create your oasis by adding features and elements you enjoy to your space! You can install a grilling set-up, a putting green area for a mini golf field, swimming pools, or even a porch swing to read and relax. Adding features, you and your family enjoy will help bring you outside and make your yard an at-home resort where you can unwind after a long day.
Consider an outdoor living area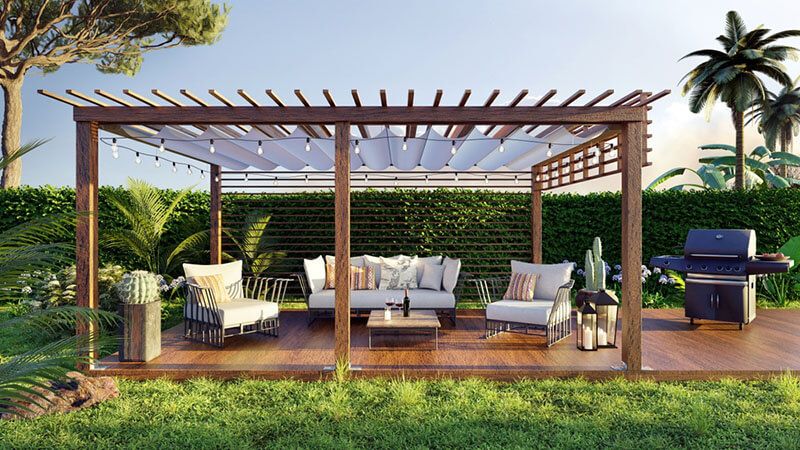 Rather than thinking of your outdoor space as a patch of grass, think of it as more of an extension of your interior space! Outdoor rooms are outstanding ways to invest in your property and expand your living space. They're on the top of the list of features recommended by realtors to increase your home value! Outdoor living spaces don't have to indicate large expenses.
A small cabana, a covered patio, or simply adding awnings and canopies work perfectly to keep you and your guests shielded while entertaining outdoors! Though you can choose fancier options like an above-grade deck or a standalone Gazebo to add more character to your outdoor living space.
Fire features
You can make more gathering and socializing spaces by adding a fire pit! A fire pit will add value to your space while making for a spot that will be enjoyed by all family members. You can customize your built-in fire pit to be any shape and fit any style! Not ready for the commitment? Not a problem. You will have portable fire pit options to look at, some of them can even convert into a table to be multi-use! A fireplace is another option that will suit some spaces better and will fit perfectly within a pergola or a covered outdoor area! Fire features are yet other features you'll enjoy and that make a great return investment.
Create a space safe for all family members!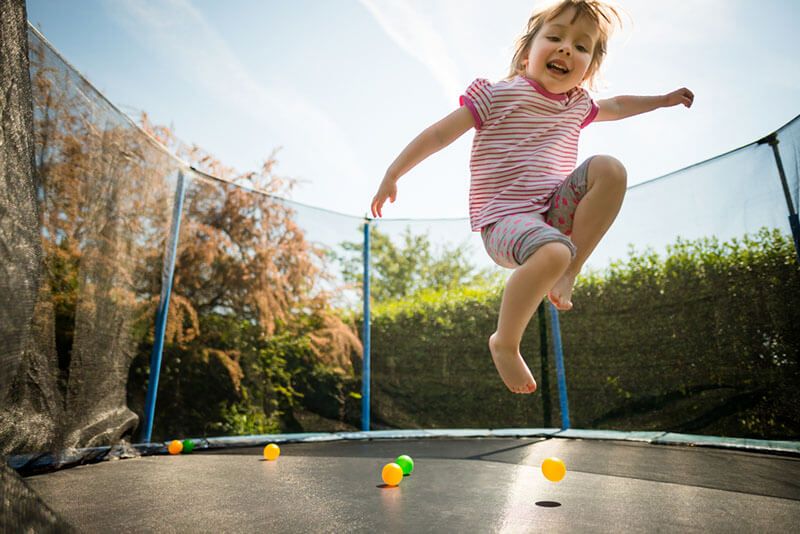 Investment return aside, creating a nice outdoor space is a wonderful way to gather family and make memories that will last a lifetime. Homeowners with younger children or pets would naturally want an area that is safe for them and will be enjoyed and used by all family members. Designing a yard for all family members can be a tricky task, though, it can be achieved through incorporating the right elements in the right spots.
Creating a pet-friendly space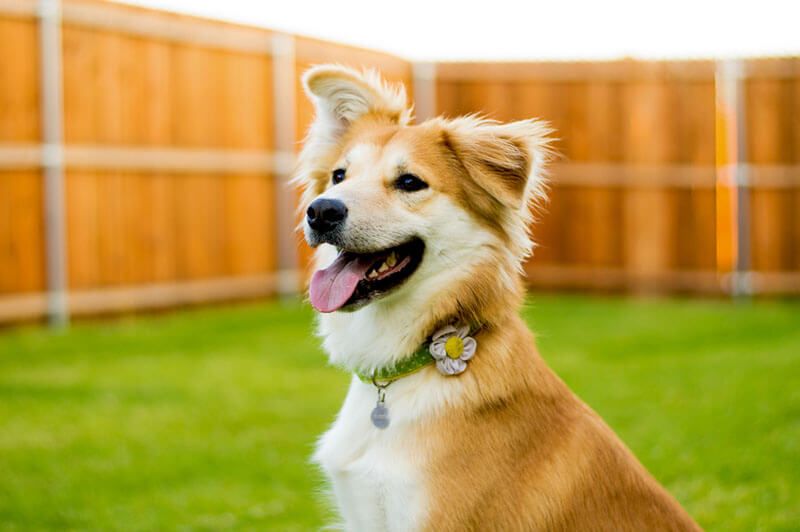 One of the most popular solutions for a pet-friendly outdoor space is adding a dog run. Building an area for your pets will provide a safe space for them to run and play, and will contain their waste in one place so you don't have to keep cleaning after them. Another important aspect to consider is ground cover, if your pets are going to be let loose in your outdoor space, you should consider pet-friendly ground cover! This also goes for landscape plants; a lot of plants are toxic to pets so they won't be ideal in case of their presence. If you like a certain plant that is toxic for pets, then you should be mindful of placing them somewhere your pets won't be able to reach. Some toxic plants are Lily of Valley, Tiger Lilies, and Stargazers.
Children friendly space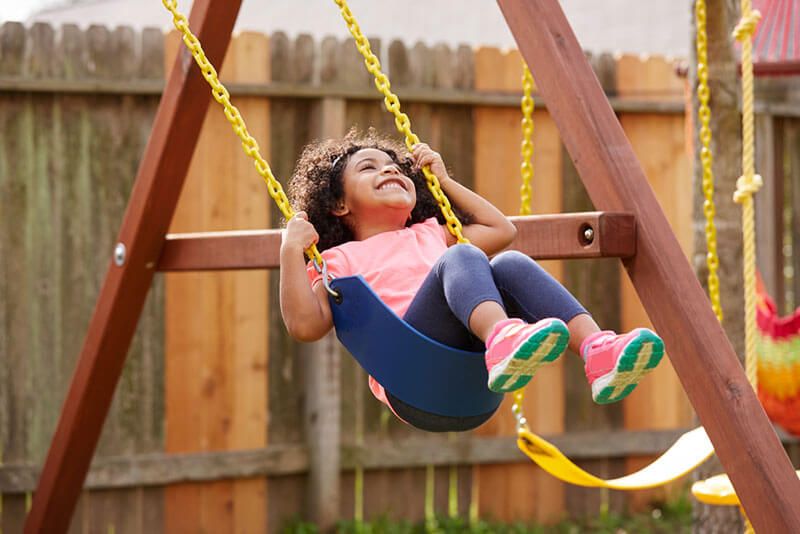 Every family needs spaces for children and grandchildren to run, play, and get their energy out. A simple swing set, a sandbox, a slide, or a playhouse can be magical and create lasting memories. Investing in safe social spaces for your kids provides an opportunity for them to connect with friends. Getting out of the house is important for children and a tempting outdoor area will take them away from indoor screen time and encourage them to explore in the fresh air. More serene areas are also great for kids to sit quietly, read a special book, and just slow down. And all this will certainly increase the value of your home.
Invest In Privacy
Current homeowners and potential buyers are happiest when their nosy neighbors are kept at a distance. Investing in landscaping that includes hedges and shrubbery will provide a peaceful and private setting for your backyard. Well-placed trees will also insulate a home in the winter and provide sun relief in the hotter months!
Flower beds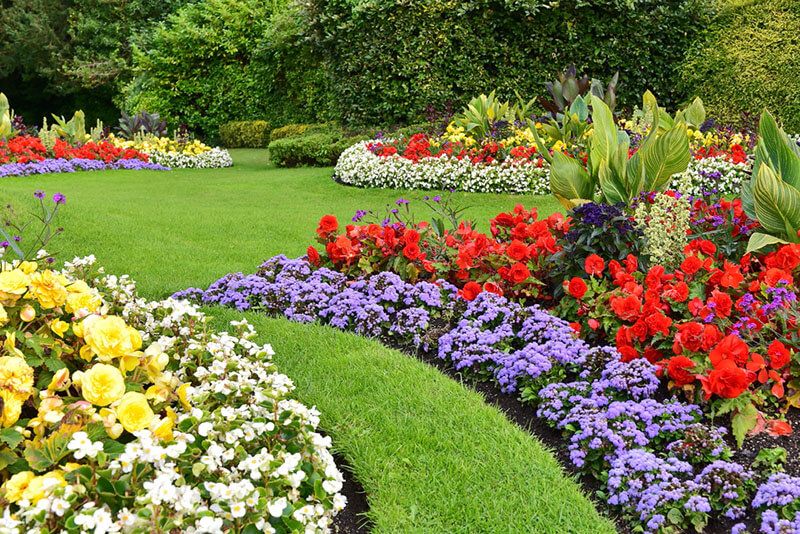 Flower beds are a huge step in creating the journey of creating your dream garden! They're aesthetically beautiful and can be made to fit within any style, whether you prefer curves or straight lines, you can design them however you please to turn any dull yard into a beautiful one with increased curb appeal! As a bonus, raised flower beds will make maintenance easier, by bringing the plants up and somewhat forcing you to choose good soil, as well as limiting weed growth they will make the maintenance process a breeze and help keep your plants alive.
Light up your outdoor space!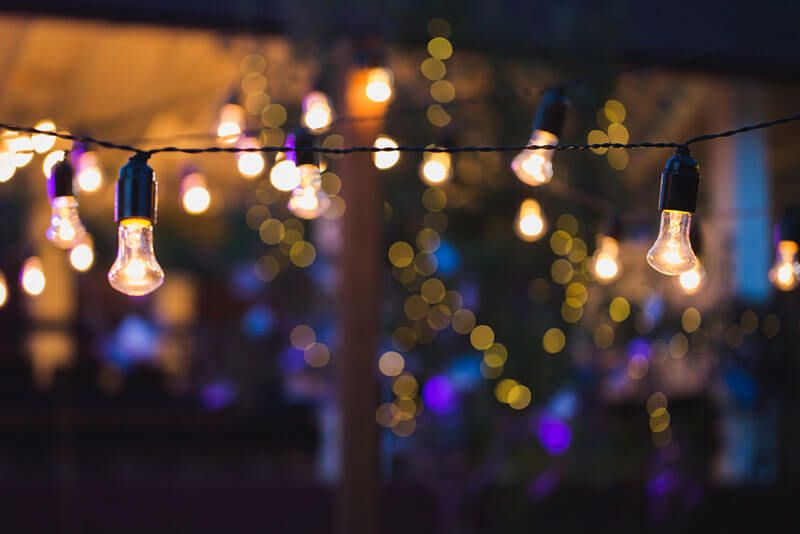 Landscape lighting will turn your outdoor space into an area you can enjoy at all times, a well-lit yard highlights landscape features and adds a homey and inviting feel to your house! Adding lighting to your front and entry areas will provide more safety and will increase curb appeal and will be another attraction to many potential buyers! There is a variety of options when it comes to landscape lighting that will suit everyone's needs, budget, and aesthetic.
Some outdoor lighting options are: spotlights which will highlight certain features when placed strategically, Bollard lights which are posts with lights on top, these can be used to line up a walkway or a driveway, String lights can be used over a pergola or a seating area to give a homey garden feel! If you're considering outdoor lighting, you should look at LED lighting as a primary option, preserve a lot more energy than traditional hard-wired lighting, which makes led lighting environmentally friendly and more cost-effective in the long run.
You can learn more about outdoor lighting by visiting shrubhub.com, at shrubhub we can provide you a referential detailed plan for outdoor lighting along with your landscape design to help your garden dreams come true!
A well-maintained lawn for an aesthetically pleasing space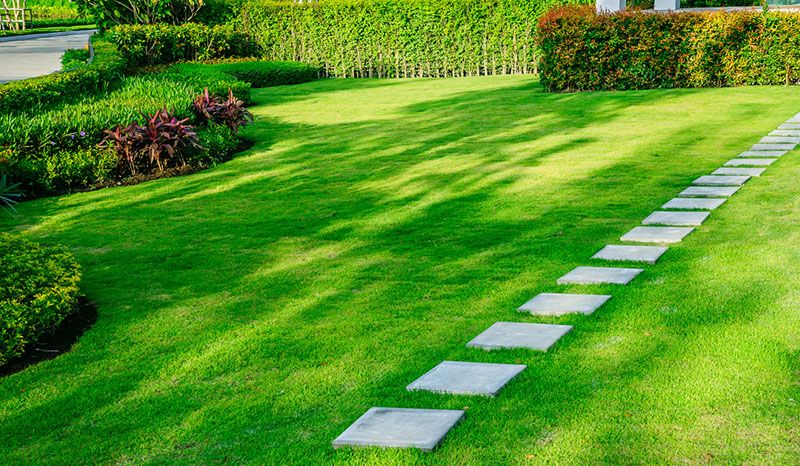 A well-maintained lawn will add greatly to the value of your house! According to a lot of real estate agents, having a nice lawn can increase your home value by 20 to 30%! Choosing the right grass for your lawn is a big factor in having a successful garden! Narrowing down your options based on your zone, water availability, and family needs will help you in choosing the right type of grass. Some of the most popular lawn grasses are Kentucky bluegrass which is most used in northern states, and Bermuda grass which is more familiar in southern states since it has a rougher texture than bluegrass and can tolerate drought and heat as well as foot traffic.
Centipede grass is another favorite in southern states, like Bermuda, it is drought tolerant and heat resistant though, but it has a softer texture and a slower growth rate, making it a low maintenance option. A nice lawn is not only an affordable renovation that is granted investment return and a great attraction to many buyers, it also prepares your outdoor area to be a space enjoyed by all family members and that is pleasing to look at!
Visit your local garden center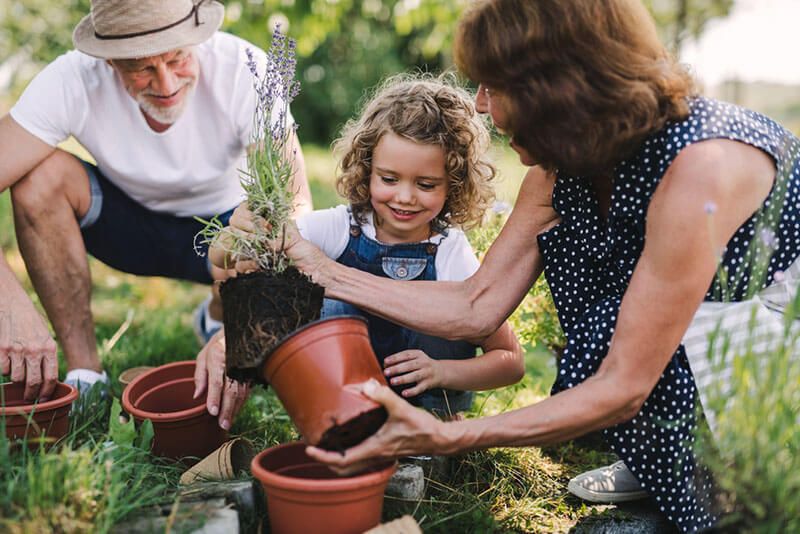 Paying a visit to your local nursery to better understand what plants work out in your area and will be better for your eco-system can be a highly educating experience, as it can also teach you a lot about your style and which plants appeal to you most as well as what's a typically reasonable price for an item!
Be a friend of the environment
Choosing sustainability and being environmentally friendly is not only an investment in property value but also an investment in a better future and a healthier planet! From reducing water use to using natural pest control, no effort isn't significant! Making environmentally conscious landscaping decisions will also eliminate your maintenance nightmares as most sustainable options tend to be less maintenance than a traditional landscape. For instance, going for fresh mulch and native plants to preserve water will significantly reduce maintenance by eliminating required lawn care!
You can also help the environment while simultaneously increasing your property value by planting trees! Big trees will not only increase the value of your home and attract many buyers, but they'll also contribute to reducing climate change! Trees absorb pollutant gases and release oxygen, making the air cleaner and more purified.
Another way to help the environment while adding value to your property is by choosing water-smart landscaping features! For example, using fresh mulch around planted areas will reduce evaporation and runoff which will grant less resource waste and will ensure that plants get the nutrients they need! Minimizing grassy areas or replacing them with artificial turf or low-water ground covers is another way to reduce waste and help the environment!
Vegetable Gardens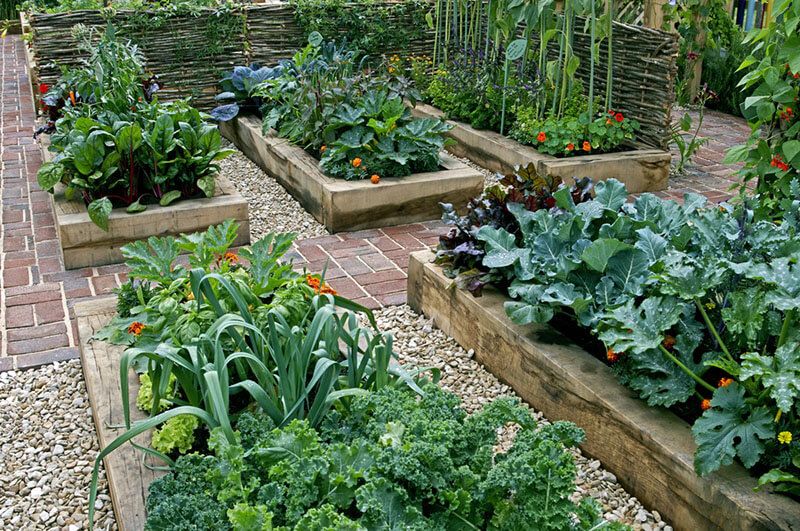 You don't have to turn your entire backyard into a vegetable garden to get started on growing your food. A few pots or raised planters can go a long way to reducing the amount of produce that you buy at your local grocery store.
There's nothing better than the taste and satisfaction of homegrown foods. Imagine being able to go outside and pick a fresh head of lettuce or rosemary or tomatoes. When landscaping your garden, invest in greenery that includes something that you can eat. It's always helpful to contact a professional and get advice on where and what to plant to make sure your garden grows strong and healthy.
Maintaining a healthy landscape
Making the right plant choices will affect your overall landscape greatly and is the ultimate factor in a beautiful garden that will attract any potential buyer! Well-maintained lawns and organized gardens communicate a home that is well looked after!
Shrubs and mature trees will enhance your property's value and bring life to your garden and using fresh mulch will reduce evaporation and refresh your space while reducing weed growth!
Using an Automatic irrigation system will give you less maintenance to worry about while ensuring your landscape is getting enough water, so you won't have to worry about over or under-watering plants!
A nicer yard for a happier life!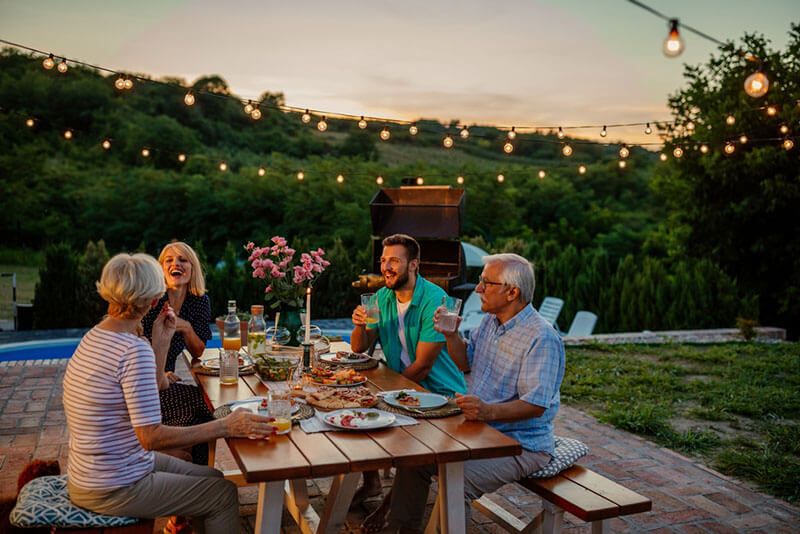 Yes, it's true. Being in a positive outdoor space can actually improve your quality of life. Going outdoors has proven to reduce stress, improve creativity, fight depression, and reduce anxiety. The physical benefits of breathing cleaner air and the benefits of sunlight on blood pressure and our immune system. Numerous studies have proven that regardless of their age, people are simply not meant to be indoors all the time. We need and crave the outside air. By investing in a garden space, you not only create a view to be admired from the kitchen window but a space that has the potential to improve physical and emotional states.
Final Thoughts
Investing in your front and backyards will make your home and surroundings more fun and functional. A well-lit yard, with privacy elements and beautiful landscape increases, curb appeal while resulting in a significant increase in property prices.
It may seem overwhelming to get started, but Shrubhub.com can help you stop worrying about your yard and start loving it. Our experts at Shrubhub will provide creative and economical ways to inspire and implement your outdoor spaces at an affordable price.
All the work can be done online from the comfort of your home, all you'll have to do is provide us a quick sketch of your yard as well as some visuals and watch the magic happen! We link you with a consumer trends expert who will work with you throughout to create your dream garden! We will educate you on which trends are in huge demand and ways to make your property more valuable and provide you information on contractors whom you can trust with the landscape work! Visit our website for more information!