Climate Friendly Yard Ideas For Texas
Published: 17/06/2022 | Updated: 29/03/2023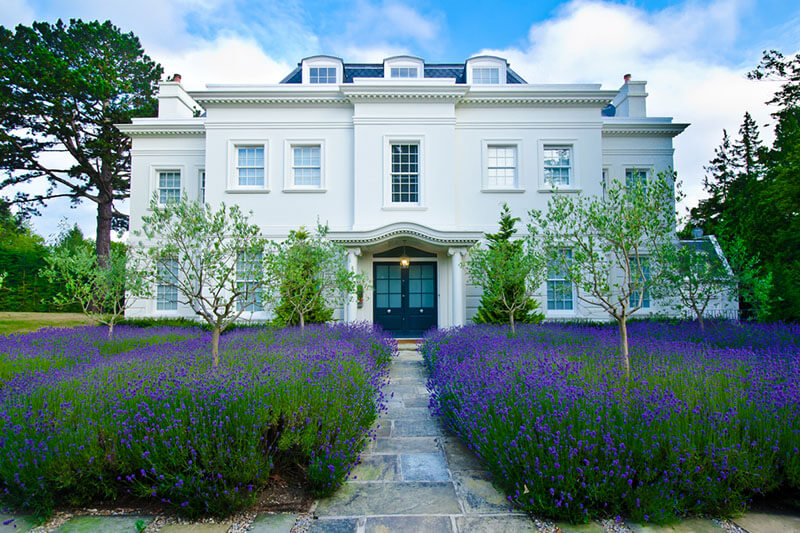 Do you want to protect your yard from the threat of drought but you don't know where to start? Would you prefer to have a more sustainable landscape? Wouldn't you love to save some money on your water bill?


Then these sustainable gardening practices are for you!
As we all know, climate change is causing longer, unpredictable, and more severe dry spells. Because of this, drought-resistant landscaping has increased its popularity over the last few years.
Cities that experience little or infrequent rainfall are issuing water restrictions and making it mandatory for their citizens to implement water-wise landscaping.
There are many things homeowners can do to fight these periods of drought, such as conserving rainwater, adding mulch to their gardens, and opting for drought-tolerant plants.
You want your yard to look beautiful, but you need it to be cost-effective, too. No need to worry! If you plan effectively, you can have the best of both worlds.
These climate-friendly gardening practices will eliminate the threat of losing your yard to drought, and will make it much easier for you to maintain a colorful garden as well!
Where should you start?
Incorporate drought-Tolerant Plants
Using drought-tolerant plants in your yard is one of the best ways to conserve water (which is both expensive and limited), and with droughts being a common occurrence in Texas, you need to plan wisely.
While cactus and succulents are the most common examples of drought-resistant plants, there are many more water-wise options for you:
1. Lavender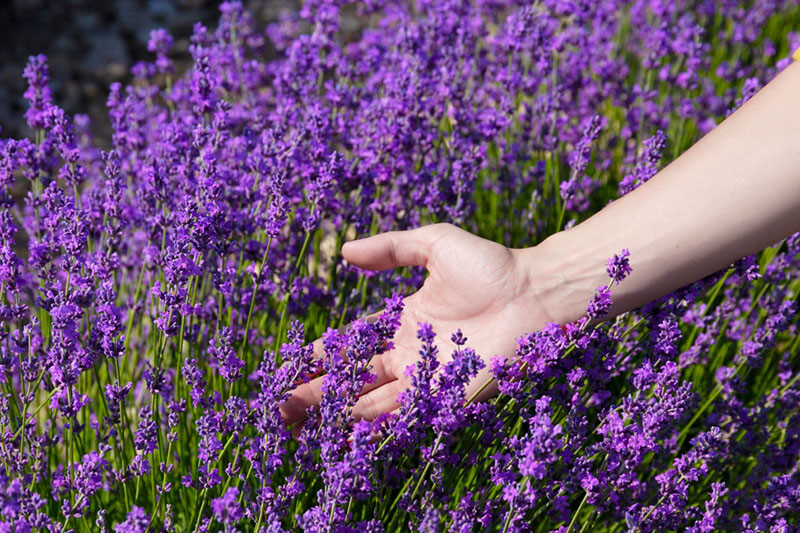 This lovely fragrant perennial is a native to the Mediterranean, the Middle East, and India. It will add a beautiful look (and scent) to your garden and can be an excellent companion for almost anything from Liriope to Texas Sage. The only downside is that it can be toxic for pets, so make sure you avoid it if you're a dog or cat lover!
2. Lilac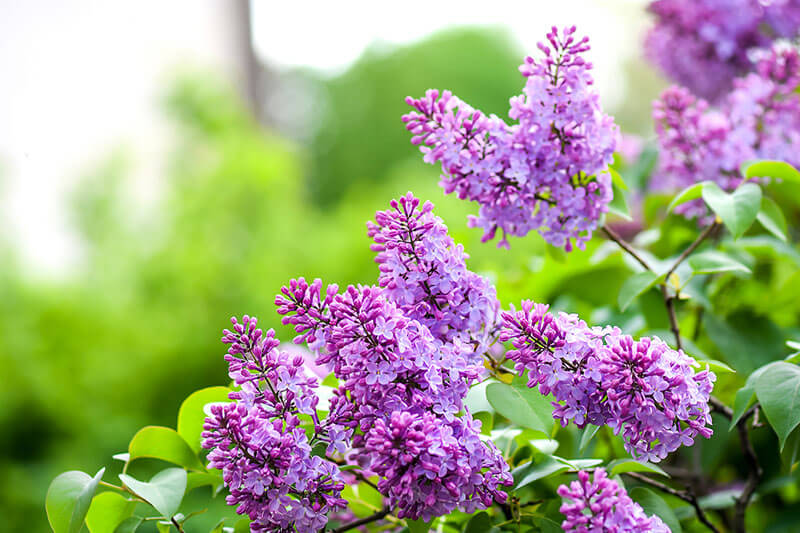 These beautiful shrubs bloom in the springtime. One thing you'll love about them is that once they're established, they don't require much maintenance. You'll need to water them most often during extensive droughts and make sure they're getting their 6 daily hours of sunlight.
The best time to plant lilacs is in the early fall (right before the ground freezes!).
3. Rosemary
Rosemary is an aromatic herb, distinctive for its sweet, resinous flavor. It can be grown outdoors as a perennial shrub in Zones 7 and warmer, which makes it a great fit for Texas landscaping.
4. Autumn Sage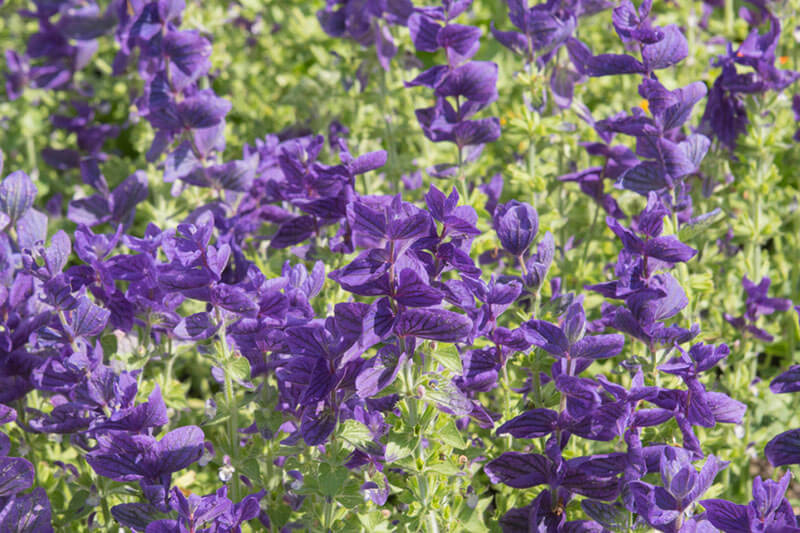 This popular shrub blooms vigorously throughout the spring and fall but it also flowers (though less vigorously) with the heat of summer. It's both heat and drought-tolerant and requires minimal care!
5. Red Yucca
This tough, drought-tolerant plant is the perfect combination of beauty and low maintenance. It produces some exceptional coral blooms from spring through midsummer. In warmer climates (such as Texas' exceptionally hot weather), it can bloom all year round.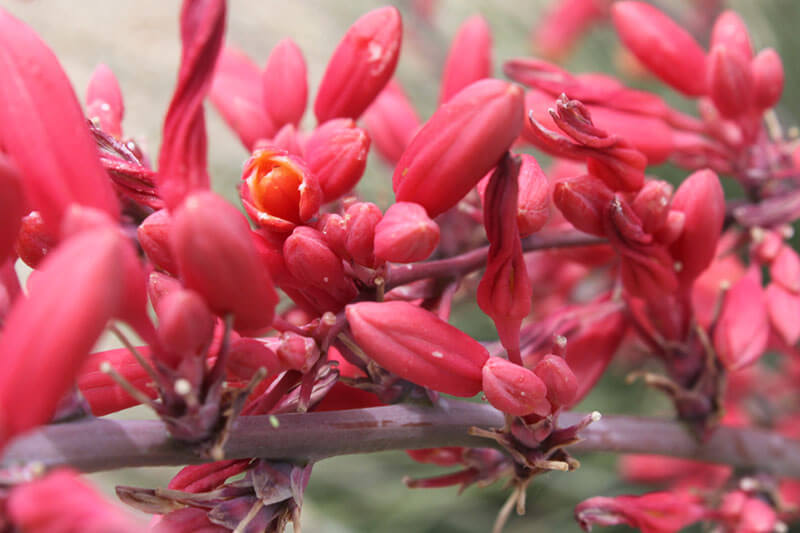 Water your plants effectively
A powerful soak every 10 days will be enough for lots of plants during a drought. In general, it's better to water them less often but to do so thoroughly and focus the water on the soil level.
When your soil surface looks dry, use your hands to dig a few inches down to see if the soil is dry there too. If so, it's time to water. If not, it can wait one more day.
Add Hardscape
When most people talk about "landscaping", they usually limit themselves to shrubs, trees, and grass. But the perfect garden incorporates both landscape and hardscape.
By adding the right style and amount of hardscape to your yard, you'll enhance your landscaping, expand your living space, and most importantly: reduce maintenance. This is especially important if you want to have a water-wise yard. More hardscaping means less grass. Stones and concrete won't require you to cut and water them, so they'll give you the freedom to spend less time maintaining your yard and more time enjoying it!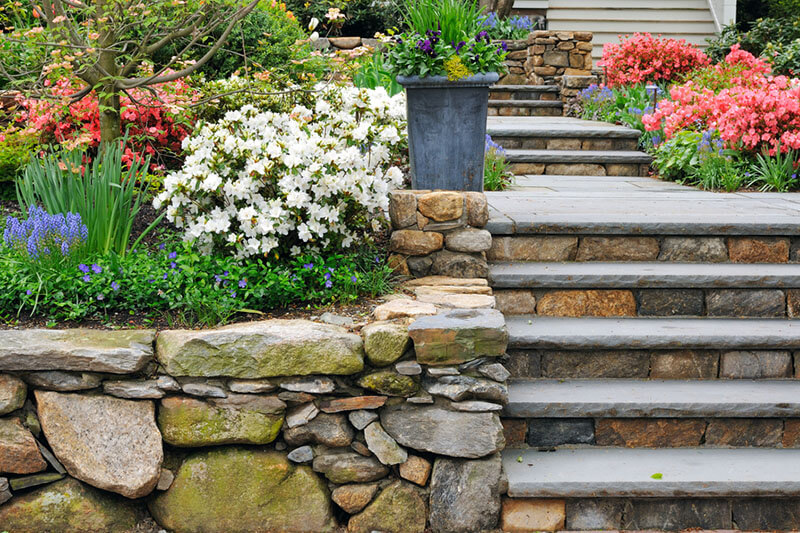 Don't know how to achieve the perfect mix of beauty, convenience and sustainability?
If you don't know how to start planning your dream yard, you can stop worrying, because you're not alone! WithShrubHub's excellent landscaping design service you can sit back, relax and leave all the work to the experts.
Their entire process is done online, which means you can start your renovation from the comfort of your own home!
With the guidance of an experienced Project Manager, you will bring your dream garden to life, and thanks to ShrubHub's very latest 3D technology, you'll know exactly how everything will look from an eye-level perspective as if you were walking through your yard.
ShrubHub will consider your climate, yard dimensions, personal style, and landscape/hardscape requests to come up with a visually stunning and cost-effective design for your yard.
The experts at ShrubHub know everyone deserves a perfect outdoor space they can love and enjoy, which is why they have the most affordable prices out there!
They will help you every step of the way so you too can revamp your yard to make it the envy of all your neighbors.
If you're looking for the best starting point for your renovation, here it is! Visit ShrubHub.com to get started today.