Central California Yard Ideas and Inspiration
Published: 01/11/2022 | Updated: 29/03/2023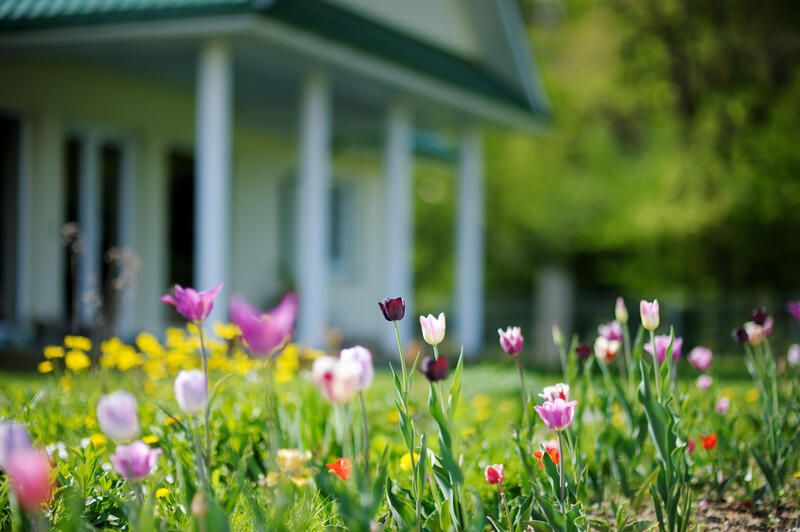 The golden state's central coast is blessed with beautiful nature, with a geographic region between Point Mugu and Monterey Bay, it encompasses a large number of natural elements, from beaches and mountains to its sunny summers and natural landscape scenery.


Like most other California regions, the central coast has a Mediterranean dry climate. Which makes it hot and dry during summers with mildly wet winters.
Landscaping is a great way to increase your property's value and give your home a professional finish.
Central coast landscape design
If you're looking to landscape your central coast home, you should consider options that blend in with the natural central coast scene for a natural look that will complement your home and make your space feel much wider.
Let's go over some landscape tips and ideas our California-based landscape designers advise to enhance your property and make smart investments with any landscape construction you're looking to work on!
Your front yard is the less private part of your property, which makes it an introduction to your home.
Investing in a beautiful front yard garden will raise your home's curb appeal and increase your home's value. Moreover, since staying in nature helps you destress, landscaping your yard and choosing the right elements and plants will give you a beautiful space to look out to and hang out in.
Central coast landscaping: Front yards
It's evident how the past few years gave us a good share of restrictions, though, water restrictions have been affecting California residents the most.
Although climate change factors, drought, and water restrictions all limit the type of landscape you can use when working on your personal gardens, creating an irrigation-friendly yard doesn't necessarily indicate having to go with a dry or uninviting look.
Water-friendly designs
Let's break down some design elements you'll need when landscaping your yards to provide a beautiful aesthetic and achieve sustainability.
Ground Cover
Lawns are aesthetically pleasing and relaxing to look at, we would all love to maintain a healthy-looking lawn but since you should comply with restriction rules, opt for the next best option.
Ground covers have become very popular in residential landscapes since they will fill places where you reduced your grass to still maintain a garden look without all the additional maintenance!
To make a good pick for a ground cover, you should only note the sunlight exposure of your yard. Creeping barberry is a good option for shaded areas while creeping thyme and rockrose are ground covers for full-sun yards.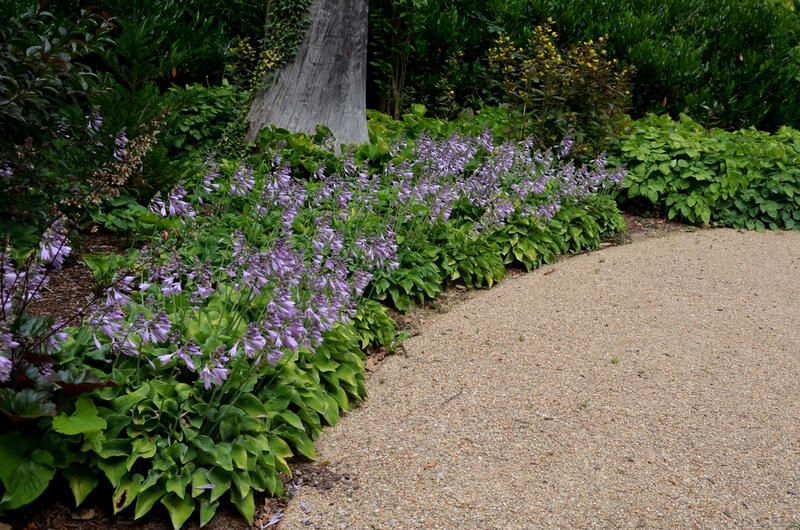 Landscaping plants
When it comes to landscaping plants, the options are limitless. To make sure we're making the right selections that will thrive in your area and achieve a beautiful aesthetic, our plant experts at Shrubhub like to get input on the sun direction and exposure to your yard, allergens, and the presence of younger children and pets to ensure a safe and beautiful garden.
This doesn't only ensure safety and functionality, but it also narrows your options so you're not struggling to choose the most suitable plants.
False Sunflower 'Tuscan Sun', Sage Willow, Sem Ash Leaf Spirea, Sem Ash Leaf Spirea, Happy Returns Daylily, and Magic Carpet Spirea are all children and pet-friendly plants.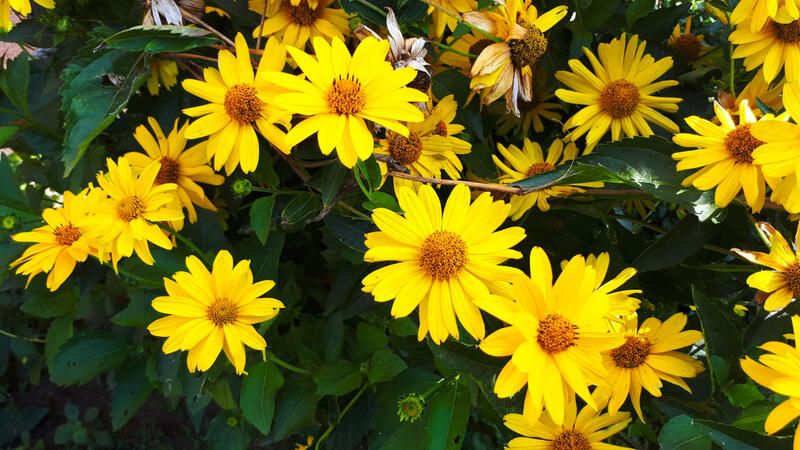 Landscape Grasses
Ornamental grasses are both pretty and drought friendly, they provide a natural look and will require little to no maintenance. Blue panic grass and California sweet grass are examples of decorative plants.
Hardscape materials
Pebbles
Pebbles are an element that can be used in many different ways and styles, the best thing about pebbles is that they'll fit right into whatever layout you place them in, giving a cleaner look to complement your water-friendly yard.
You can add a Mediterranean feel to your drought-friendly garden by using pebbles for walkways or to cover ground in certain areas and around plants.
Mixing pebbles with paver stones and some plants will give you a modern clean-cut look.
You can also use pebbles as a break between different hardscapes and dress up the top of a garden bed for a sleeker look. No matter how you choose to incorporate them in your design, pebbles are granted to give you a finished elegant feel.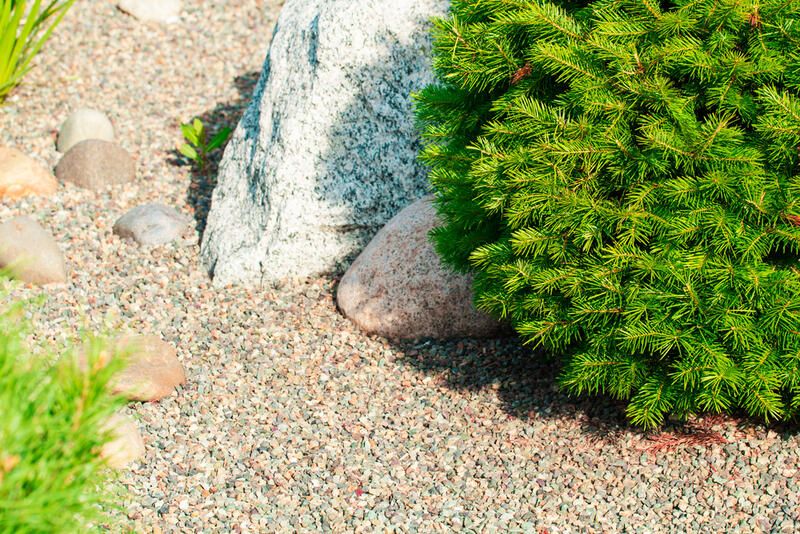 Mulch
Using a layer of mulch on top of your planting beds will protect your soil, help with drainage, and prevents weed growth, and water evaporation. Mulch also improves the way the soil looks so it also provides aesthetic appeal.
Decomposed granite
Decomposed granite decreases water loss which makes it an ideal option for hardscaping drought-friendly yards. It can be used for pathways, driveways, and as yard flooring for less lawn.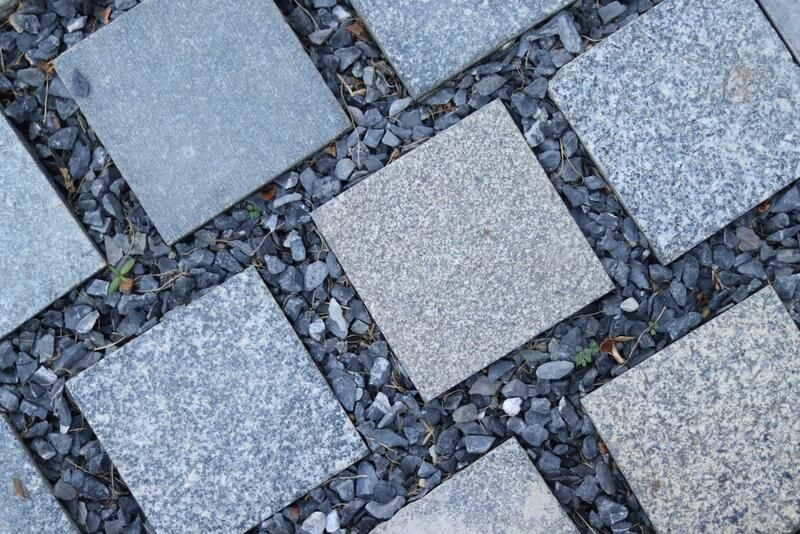 Landscape Lighting
Lighting doesn't only highlight landscape elements and shifts attention to them, but it also makes your yard more inviting and safer.
Check out our affordable landscape lighting design package for a detailed lighting plan with your best options!
Backyards
Your backyard is almost an extension of your house, backyards are where we spend most of our at-home outside time. They offer a space to entertain and make memories with your family and with the right choices, you can turn your backyard into your own personal Oasis.
Although all landscaping elements mentioned above are also great options for landscaping backyards, entertainment areas are the charm of backyards.
Pergola: since the central coast is known for its sunny weather, it might be a bit too bright to hang out in your yard during the day. Investing in a pergola will shield you and your family from the brutal sun so you can enjoy your ocean view. It will also help create a well-defined seating area and make your yard more organized.
BBQ and dining areas, pool, and hot tubs are all other features that will add value and character to your backyard and will make it more usable and enjoyable. They all depend on personal preferences and budget as well as the size of space you're working with. (Check out our other articles for more details ShrubHub Blog)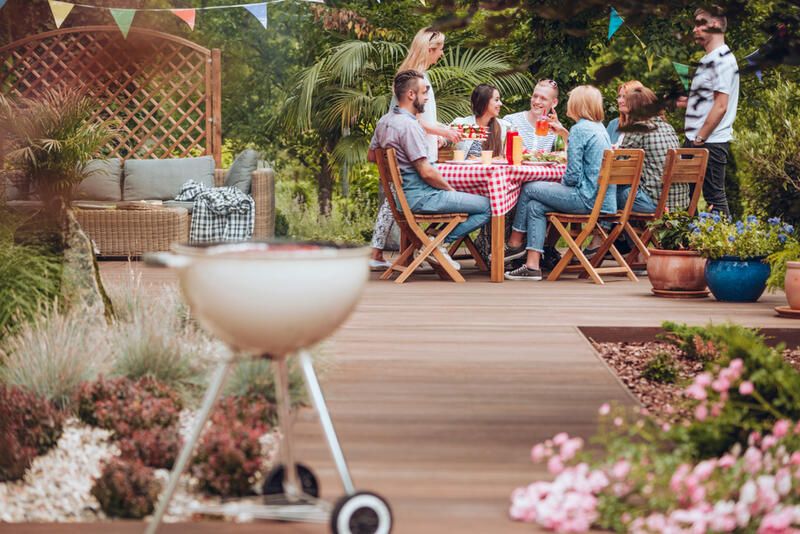 Start your landscape design journey today with Shrubhub. Our design professionals will help you make the best picks for a granted increased property value!
Our affordable design packages provide you with a design in 3D and 2D along with detailed legends for hardscape and softscape materials used so your contractor's job will be a breeze. We also link you up with contractors in your area so you can see your dream yard come to life!
Visit shrubhub.com for more information.