Brighten Up Your Autumn with These Fall Flowers
Published: 11/10/2022 | Updated: 29/03/2023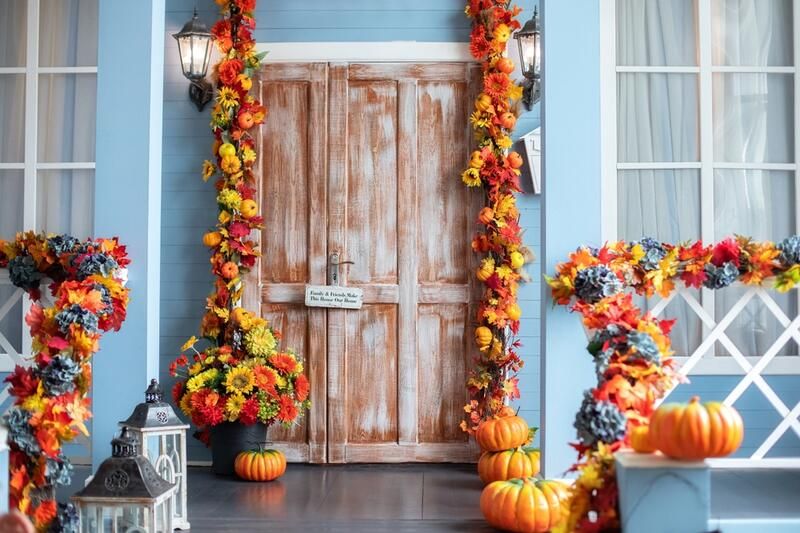 The leaves are falling, the pumpkins are finally out while they fill both our menus and our front porches which can only mean one thing... Fall is finally here, and late summer is the best time to prepare those yards for some vibrance throughout the season!


Autumn has gotten a pretty bad rep when it comes to plants and yard care. Most of us have gotten used to seeing empty, dead yards this time of year, especially coming close to winter yet there are always those rare gardens here and there that have mastered the perfect, vibrant autumn garden and we're here to share their secret!
What if we told you there is a list of the best autumn flowers and plants, and they'll last all season long? From mid-summer to late fall to hard frost, there are perfect plants to keep your yard vibrant.
Getting Started
The key to getting the perfect fall garden is not just finding the perfect plants but evaluating your garden through and through. Here are some things to focus on and keep in mind when setting up for cooler temperatures.
Soil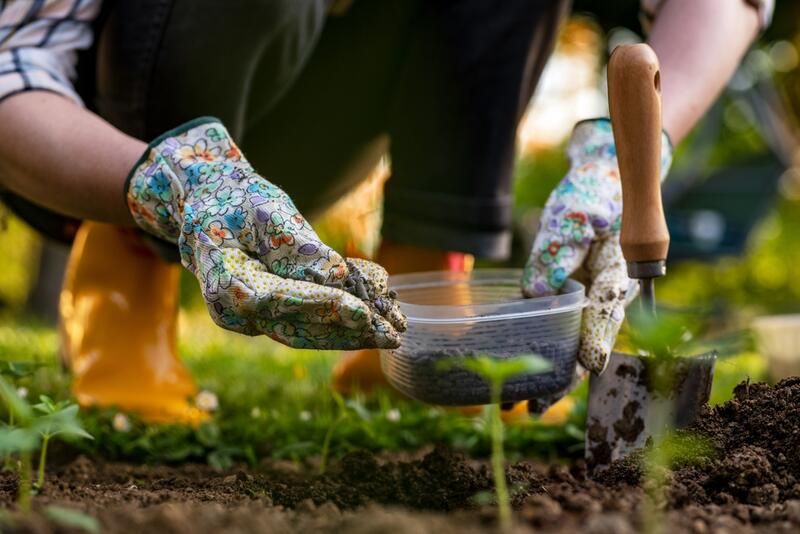 When it comes to landscaping, there is usually a few different types of soils in the mix which means it'll affect the plants you choose or at least give you a few extra steps to planting. One of the easiest ways to determine your soil is by buying an at-home soil PH test and then testing multiple areas of your yard.
Drawing up a rough sketch of your yard and documenting the areas as you go can help tremendously. Once you have this figured out you can decide whether you need to fertilizer, adjust the soil or create a raised plant bed above the ground. You'll also need to prioritize well-drained soil to avoid mold. Well-drained soil will also help your plants live and thrive a lot longer
Sunspots
Often overlooked, sunspots are the areas of your yard that determines where the sun hits the most versus the least. With the same rough draft sketch of your yard, you used for your soil mapping, start documenting sun intensity around your yard.
This will be one of the main keys to keeping your yard thriving throughout the fall and help make plant blooms easier as some plants require full sun while others require partial shade or no sun at all.
Maintenance Levels
One of the main reasons gardens often go bleak and dead throughout the year is not just a lack of knowledge but a lack of maintenance. We often overlook how much time we have to put into our plants when choosing them which leads to either dead plants or none at all.
There are tons of different maintenance levels for plants from babies you have to nurture to plants that you just plant and they figure it out on their own, not to mention everything in between. Determine how much time you can dedicate to your garden determines the type of plants you choose. This is one of the easiest ways to guarantee a thriving garden throughout any season. One of the easiest ways to lower your maintenance is to set up an automatic watering system but this will require well-drained soil.
Climate Zones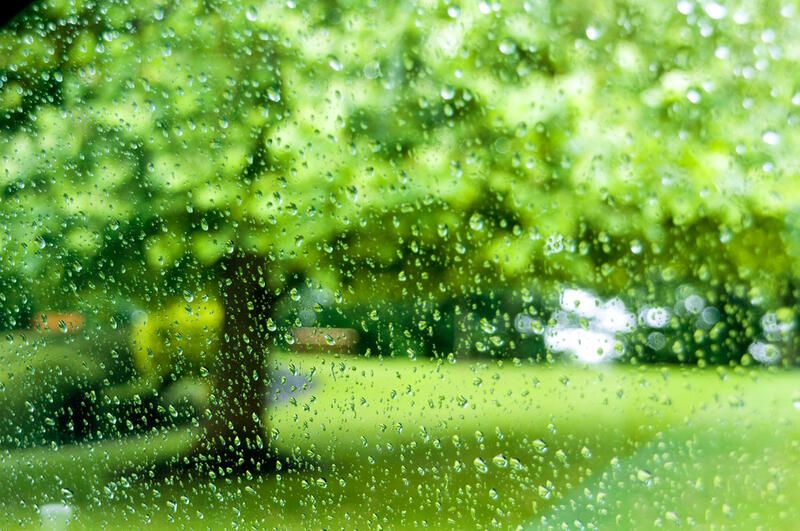 Last but certainly not least when it comes to getting started on perfecting your autumn garden is determining your climate! This is one of the most important steps and one of the easiest. Using the USDA hardiness scale, you can determine your zone which will make buying and landscaping 100x easier.
We all experience different intensities of warm weather and winter frost. Figuring out where you lie on this scale will help you figure out what fall flowers and plants work best for you! It will also allow you to take a look at what are your native shrubs.
Now that we've got the basics settled let's get into the reason, we're all here...
The Perfect Fall Flowers
Nothing goes better with the autumn color than some gorgeous flowers. Autumn isn't always known for its colorful flowers, but it definitely should be! There are so many perfect fall flowers that will help you brighten up your yard while the weather cools all the way until the first frost hits.
African Daisies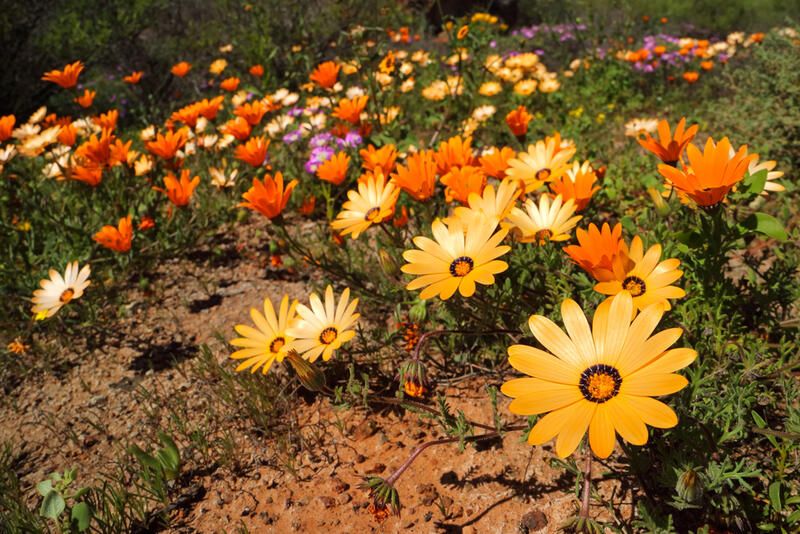 These daisy-like flowers come in a beautiful variety of colors ranging from purple, pink, salmon, coral tones, and orange. There are the bright lights of autumn! They are annual flowers and grow best in container gardens, hanging baskets, as edging for pathways and borders, or in mass plantings. Full sun to partial shade is their best-growing environment and can grow 8-12" feet tall. If you're looking for some bright colors this fall we recommend you consider adding the African Daisy to your garden! They are annual in all zones except 9-11.
Blanket Flowers
Another brightly colored beauty is the Blanket Flower. They are a common perennial that is usually short-lived or if native to you, annual. Perfect for drought-resistant or tolerant borders and landscapes that are natural. These bright yellow and red scarlets are one of a kind, with vibrant, bronzy flowers complimented by a trailing vine to fit any hanging garden, hanging baskets, or elevated planters. Full sun is best for these beauties and will flower 12-24" feet tall. In case you were wondering, they're also deer resistant. They are annual in all zones except 8-11.
Black-Eyed Susan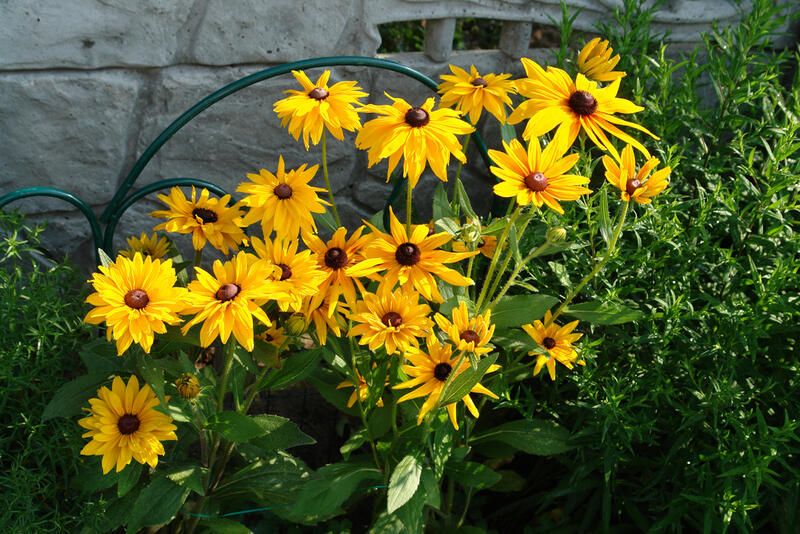 Long-blooming rudbeckia produces bright flowers with dark cores from late summer into the fall. They are indigenous to North America and are very pollinator-friendly which means butterflies love them. Your yard will look lovely year after year thanks to the bright gold blossoms of Goldsturm. Black-eyed Susans thrive in full to part sun and will grow 14-36" tall. They are hardy in zones 3-10.
The Flossflower
In container gardens, hanging baskets, or borders, whimsical frilly flowers go well with other annuals. Although colors are available in pink, purple, and white, genuine blue colors are the most sought-after. Flossflowers have violet-blue flowers with delicate, violet-colored buds. Old flowers are buried under the new ones, keeping the blooms looking new. Growing to around 8-12" tall, these whimsical flowers thrive in partial to full sun. They are annual in all zones except 9-10.
Garden Mum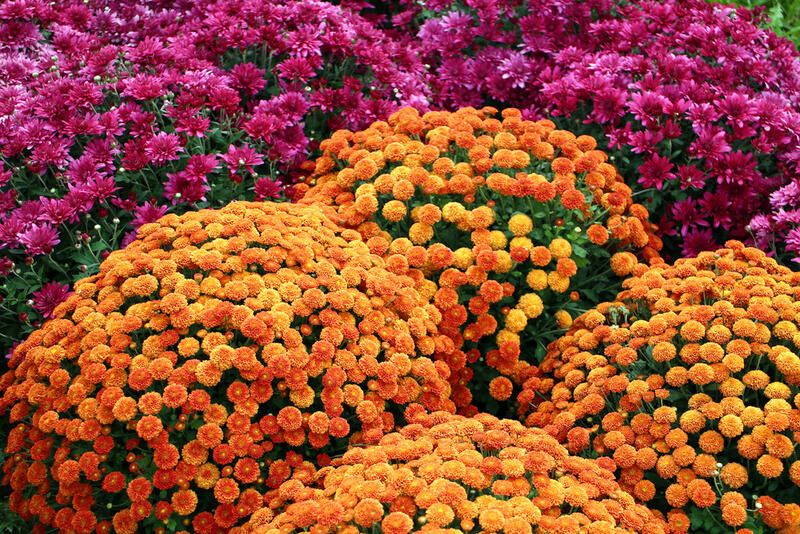 Unfortunately not named after someone's busy garden-lover mom is one of our favorites: the Garden Mum. For autumn porches, window boxes, and patios, chrysanthemums are the quintessential fall flower. They are simple to grow and full of blossoms in a variety of colors, including red, yellow, purple, orange, white, and pink. Beautiful, deep red flowers tend to attract butterflies. Full sun is their peak growing but they can survive in the part sun which will let them grow 12-24" tall. They are annual in all zones except 7-9.
Japanese Anemone
Long-lived, resilient plants produce single or double flowers in white or pink hues that bloom for weeks in the late summer and early fall. Wooded areas and mixed borders can use color. The compact cultivar "Sweetly" has semi-double rose-colored blooms. They grow 20-26" tall in full to part sun and are rabbit and deer-resistant. They are hardy in zones 4-8.
Russian Sage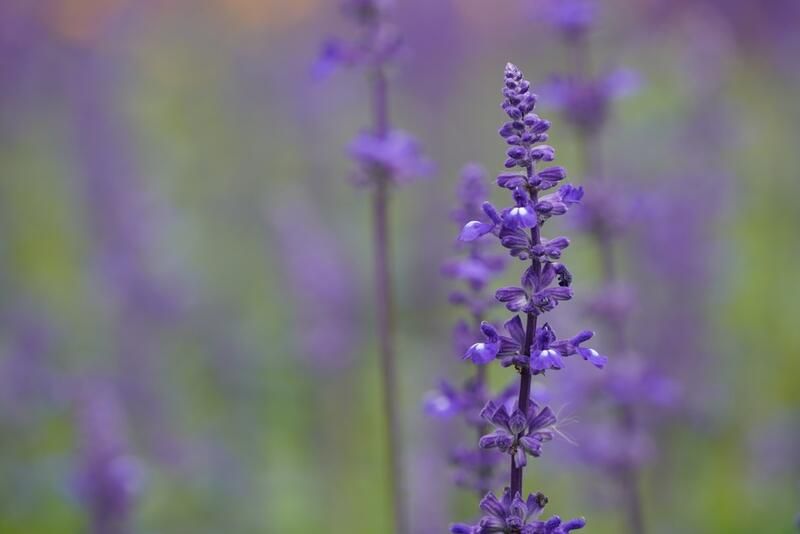 Russian sage has beautifully textured aromatic leaves and towering blue flower spikes that bloom profusely above it. This low-maintenance perennial serves as a good background or screening plant. The small variety "Sage Advice" has flowers that retain their color longer than other types and sturdy erect stems. They can grow up to 28-32" tall, love full sun, and are deer resistant. They are hardy in zones 4-9.
New England Aster
Early in the fall, asters add color by blooming with blossoms in a variety of hues, such as pink, purple, red, and rose. Native to the area, New England aster frequently grows in meadows. A more recent variation, called "Pink Crush," works to control the native shrub's tendency to grow so tall that it flops. This cultivar covers the 20- to 24-inch-tall shrub in glowing brilliant pink flowers. It needs full sun to grow. They are hardy in zones 3-8.
Sedum Autumn Fire
Tall flowering sedums can reach heights of 24 to 30 inches and a width of up to 24 inches, acting like shrubs in a planting bed. Autumn Fire, is an enhanced variety of the traditional "Autumn Joy" sedum, with larger leaves, a more compact growth habit, and more vibrant pink blooms. Summertime brings forth flower buds, which gradually open into blossoms and undergo a variety of color alterations. The flowers are irresistible to bees and attract butterflies, and in the late fall, birds swarm to faded blooms in search of seed. They are hardy in zones 3-9.
The Best Fall Plants, Shrubs & Trees
It's not all flowers that will be filling your gardens up this fall, let's introduce some native shrubs and trees to the mix!
Red Maple Autumn Spire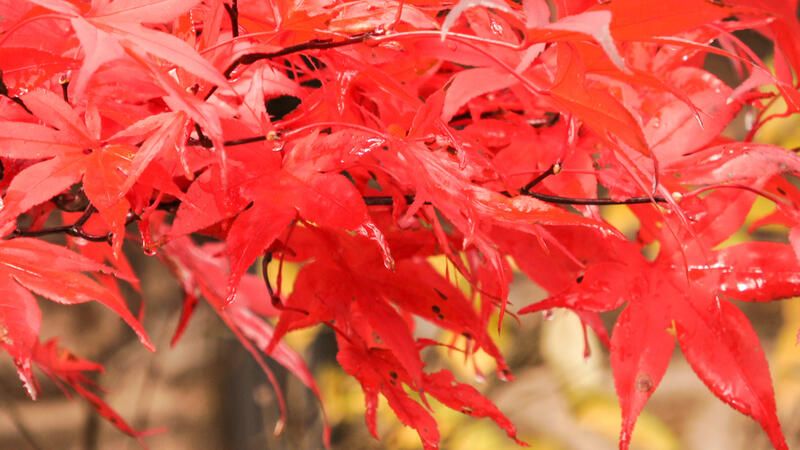 The upright, slender accent tree known as "Autumn Spire" red maple (Acer rubrum) offers the classic beauty of red maple in a size that works in any yard. The height and width of a tree reach 50 feet. Once planted, this maple can withstand dry conditions and persists even in cold winter climates. Trees should survive for 80 to 100 years. They are hardy in zones 3-6.
Sunshine Blue Caryopteris
Caryopteris, often known as Bluebeard, adds color with its lavender-hued blossoms that emerge in the late summer and early fall. Sunshine Blue II (Caryopteris incana) is a cultivar that features gold foliage and lovely purple flowers. A caryopteris shrub is a fantastic addition to a wildlife garden since it is drought-tolerant and deer-resistant and because its blossoms attract a variety of pollinators. A plant can get up to three feet tall and wide. They are hardy in zones 5-9.
Purple Fountain Grass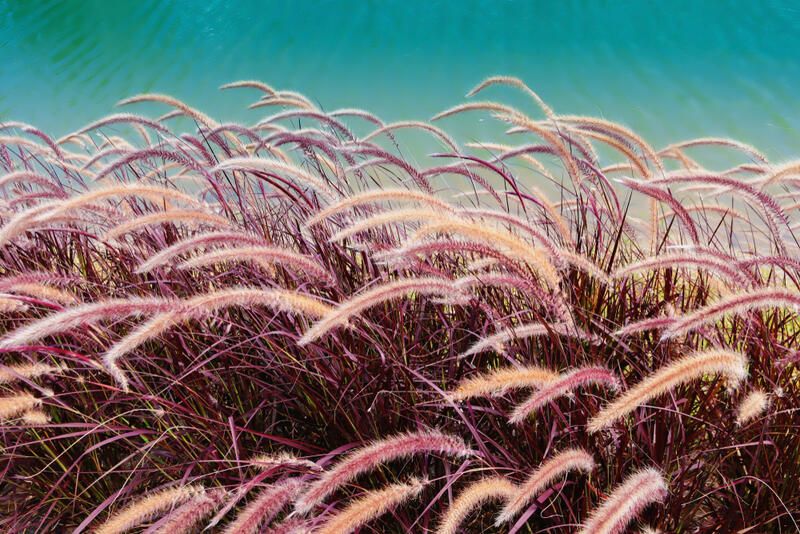 Pennisetum setaceum 'Rubrum' (Purple Fountain Grass), which requires very little maintenance and offers beautiful color and graceful movement in the garden or patio, has become a true favorite among gardeners. How can one not be captivated by the magnificent deep burgundy foliage, the extraordinarily long arching crimson plumes, or the striking contrast with the nearby plants and flowers? Thriving in full sun, purple fountain grass can grow from 3'-5' tall. They are hardy in zones 9-11.
Beautyberry
Native beautyberry (Callicarpa Americana) may add a unique fall accent to your landscape thanks to its vibrant purple berries. During the growth season, beautyberry is quite unremarkable and simple to miss. However, as October approaches, those purple berries shine, luring fruit-eating birds like catbirds, cardinals, and cedar waxwings. 3 to 8-foot tall and wide plants can be found. In Zones 6–10, hardy. Be on the lookout for smaller-sized variations like Pearl Glam (4 to 5 feet tall and 3 to 4 feet wide). They are hardy in zones 5-8.
Sumac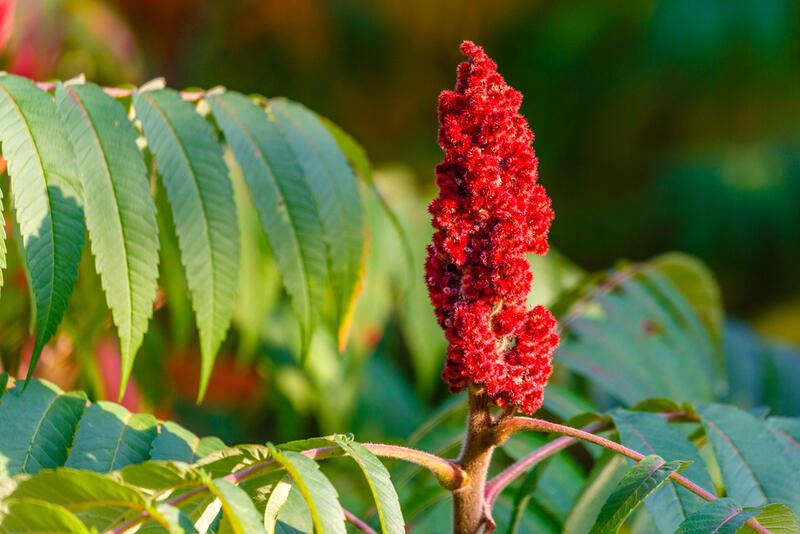 Sumacs are a diverse collection of North American native plants that are alluring all year round. Bright crimson and orange fall foliage blazes, and fluffy red berry clusters last into the winter. Native sumacs frequently establish colonies and spread far. This plant is ideal for hiding a view or filling a corner; place it where it can securely sprawl. Gold-leaf Tiger Eyes (Rhus typhina 'Bailtiger') grows to a height and width of 6 feet. Though more gradually, it also develops a thicket. Clip suckers as soon as they appear to keep them in check. Dig a little deeper to snip suckers at the base. Tiger Eyes (pictured) is a stunning combination of vivid scarlet, bright yellow, and orange fall foliage. They are hardy in zones 4-8.
Oakleaf Hydrangea
Learn about this underappreciated native plant that belongs to the hydrangea family. The oakleaf hydrangea (H. quercifolia), a shrub to small tree, impresses in the fall with fiery leaf hues and wilting pink blooms. Conical-shaped blossoms develop heads that open white and gradually become parchment-colored by winter. The normal height and width of a plant are 6 to 8 feet, and it spreads out to form a colony. This plant is perfect for a hedge. Give it a location with some shade and cover the roots with mulch. Look for new types that range in height from short to tall and feature larger flowers in a variety of hues, such as those that bloom white and fade to pink. They are hardy in zones 5-9.
Get Ready For The Perfect Fall Garden
The perfect fall bloom is within arm's reach when you include these stunning fall flowers and plants in your garden this autumn! If you're still lost on where to start, head on over to Shrubhub.com for a free plant consultation to help design your dream yard!