Best Border Ideas For Landscaping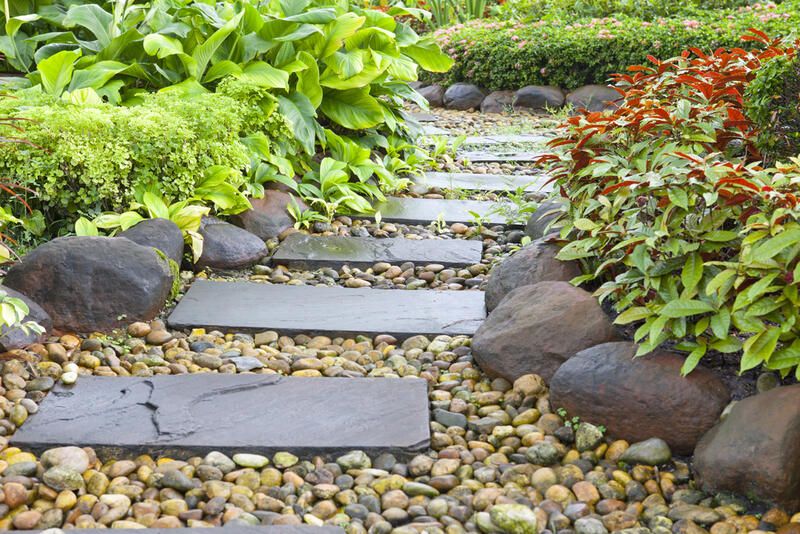 A neat garden edging can be all that stands between order and chaos. A landscape border clearly states where the different parts of your yard and garden begin and end.


It structures them and gives every section its character and style. And the great thing about garden edging is that you wouldn't be stuck with one way.
Depending on its characteristics and the edging materials, even edging itself can reflect your style.
It can be symmetrical or asymmetrical, harmonize with the rest of your garden and its theme, or stand out and attract attention in its own right.
Whatever choice, there is no shortage of garden edging ideas. We've gathered the best of them for you.
Whatever you feel like doing with your yard, you'll surely find a garden-edging idea on this list that fits perfectly with it.
Brick Edging
Brick edging is so popular that bricks usually form the mental image in people's minds when they think of garden edging ideas. Its popularity is due to really good reasons.
Brick edging ideas usually make for easy installation, and installation requires little time
It's a classic look that adds color to your yard and can add curb appeal, making them a cool garden border.
Designs always vary from simple brick edging to more intricate designs, like curved ones.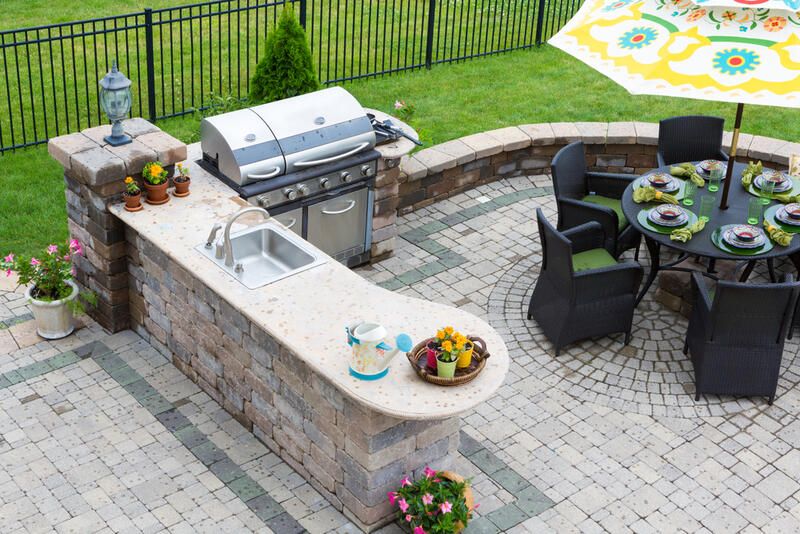 Metal Landscape Edging
Metal landscape edging is another good choice. Besides its sleek, contemporary look, metal is naturally hard and long-living.
Galvanized metal edging especially lasts very long. But you could also leave it unpainted as the rust will give it a rustic, country garden look if this is your theme or you'd like to incorporate elements from it.
An additional benefit is it's pretty easy to install. Its installation requires no digging most of the time and is applied by hammering the metal into the ground.
Wood Edging
There are tons of wood-edging ideas. And you should seriously consider them.
Wood garden edging ideas add a natural feel around your planting beds, they are sturdy and can be edged in many different ways, which gives you more control over the result.
Stone Edging Ideas
Large stones make for very useful lawn edging ideas. The simple stone lawn edging ideas are great and unassuming enough.
But you could always take the creative road and get unusually shaped stones to border your lawn with a curved way!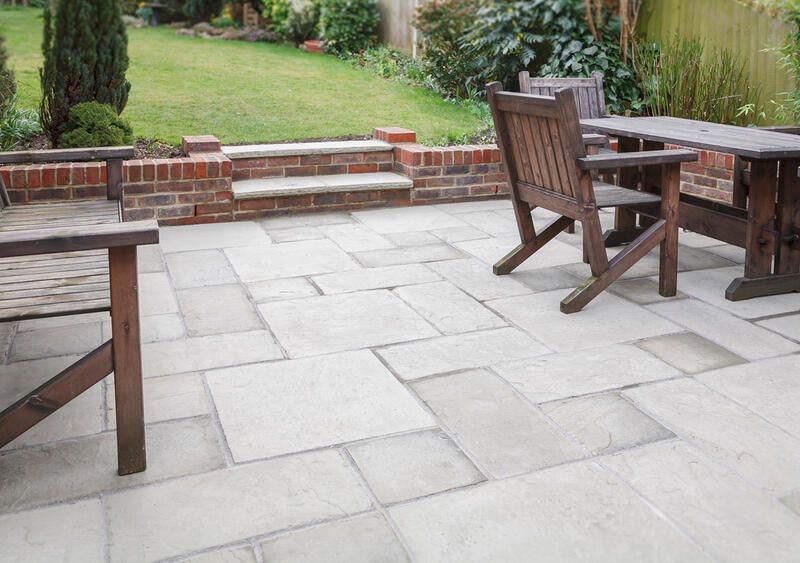 Paver Stones Edging
Paver stone edging is a classic look. It looks immaculate, so it fits well with formal gardens and is also nearly indestructible.
It is, however, relatively time-consuming to install. With paver stone and concrete, digging and installing will take a full weekend or a full day of a little messy hassle.
But once it's done, this isn't something you'll ever have to worry about again. Which makes it favored among garden-edging ideas.
Rubber Edging
Recycled tires rubber is also getting quite popular. It might not fit very well with certain themes, especially formal or classic gardens.
But rubber-edging ideas have their sense of casual, hardy beauty.
And as they are very hardy and live for a pretty long time, they do their job pretty well. And unless you want to renovate your garden edging in the future for any thematical reasons, you wouldn't have to worry about replacing the rubber.
Wattle/Wooven Willows
If you want a European or English country garden look, then this garden edging idea is perfect for you. It works best with flower beds, protecting them from foot traffic and also giving them a more exciting look.
They also work very well with raised garden beds.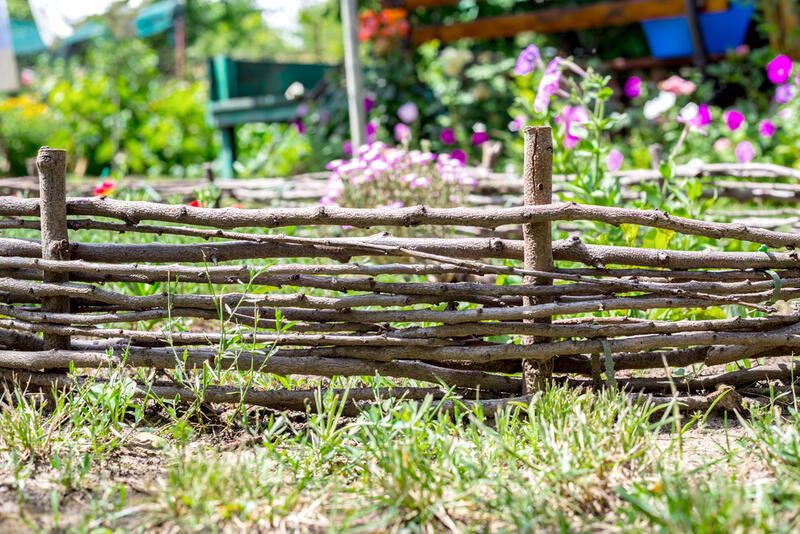 Large Rocks
Large rocks are really good for landscape border edging, especially if you want a mountainous theme in your garden.
They have a strong natural look and are also indestructible.
The landscape's look with large rocks incorporated in piled with flowers and plants creeping up from behind and in between it is a very beautiful look!
Concrete Edging
Poured concrete is a classical edging look that's still popular because it does its job perfectly.
Concrete doesn't attract attention to itself and this makes it a perfect choice if your garden is already full of eye-catching features, plants, and flowers.
In this case, attention-seeking garden edging or lawn edging ideas can be counterproductive.
And otherwise, concrete is hard and weather resistant. But it would be recommended to get installed by a professional, as correctly mixing and pouring the concrete can be a difficult, messy job.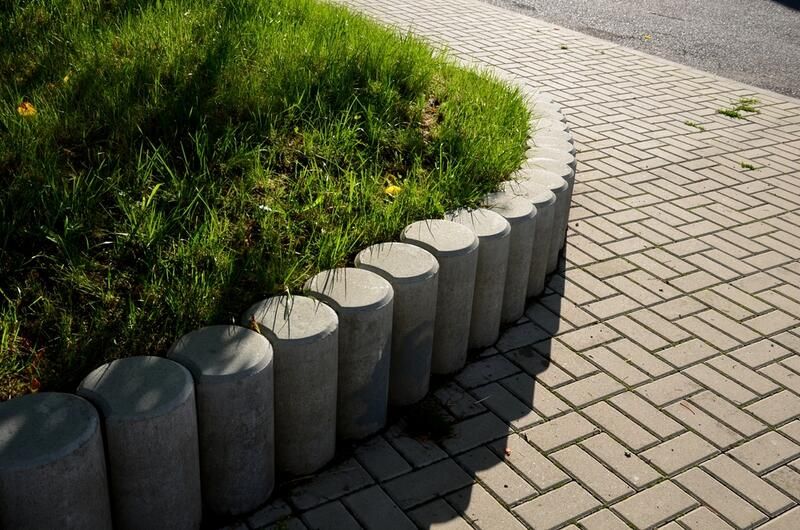 Shovel Edging
Shovel edging ideas are perfect for you if you want sharp, clean lines of edging without using any edging materials or digging up trenches.
It means using a shovel or electric edger to cut the grass away in one sharp line, which will keep the grass from creeping into the garden beds.
The one disadvantage to this idea is that requires more constant maintenance than the others.
Flagstone Edging
Another cool English country garden edging idea is flagstone edging. You have a lot of choices with flagstone, as it comes in different shades, sizes, and thicknesses.
It's a good garden border and flower bed edging. You can stack them for a classic style or set them up flat to make the border.
Either way, they are not hard to install and don't take up more than the average time.
Landscape Timber
Landscape timber also makes very good borders. It's relatively inexpensive but needs some hands-on work to saw and level the ground.
But in the end, it results in a neat but casual, natural feel in your garden.
Bamboo
If you have a Japanese-style garden or trying to incorporate more zen elements in your garden, then there wouldn't be any more perfect garden-edging ideas for you.
Bamboo is incredibly hard and can handle pretty much any weather.
Weed Mat
Weed mats are good for a natural look that doesn't attract much attention to itself while doing the job of stopping weeds and lining flower beds. It's also one of the easiest garden edging ideas to install.
The one problem is weed mats don't live for very long and are easily worn out over time.
But due to how easy they are to install, and their relatively inexpensive prices, this might not be a big problem if you like their other attributes.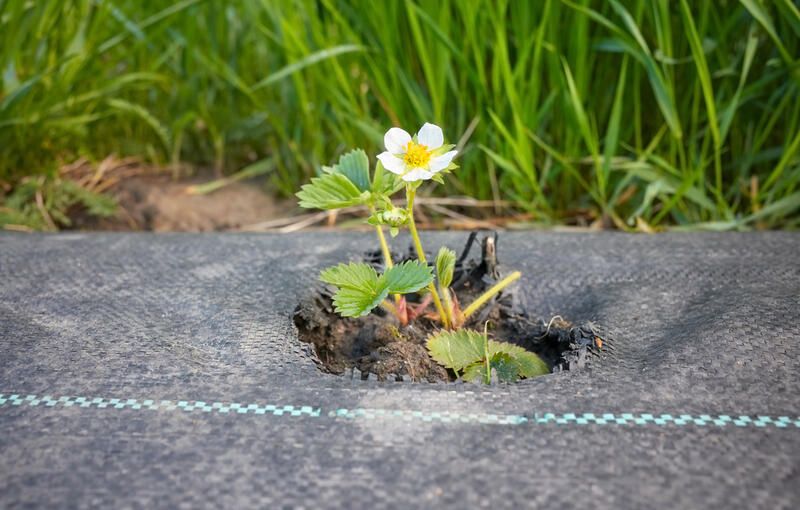 Steel Panels
The mix of the industrial steel look and the minimalist feel of panels creates an interesting look that can give your garden a lot of character.
It's a good lawn edging idea as well as edging for raised flower beds!
Stacked Flat Stone Edging
Even if you don't want to use flagstone, you can use general flat stones by stacking them on top of each other to form a short wall around your garden bed.
Glass Bottles DIY Edging Ideas
Glass bottles offer endless ways to create creative and cool decorative edging. You can go with classic wine bottles, or a collection of different colored bottles, for example.
While they might not help that much with grass, they protect the yard from pests to an extent.
The actual problem with this idea is the safety hazard if you normally have children play in the yard.
Otherwise, it's a landscape-edging idea worth considering!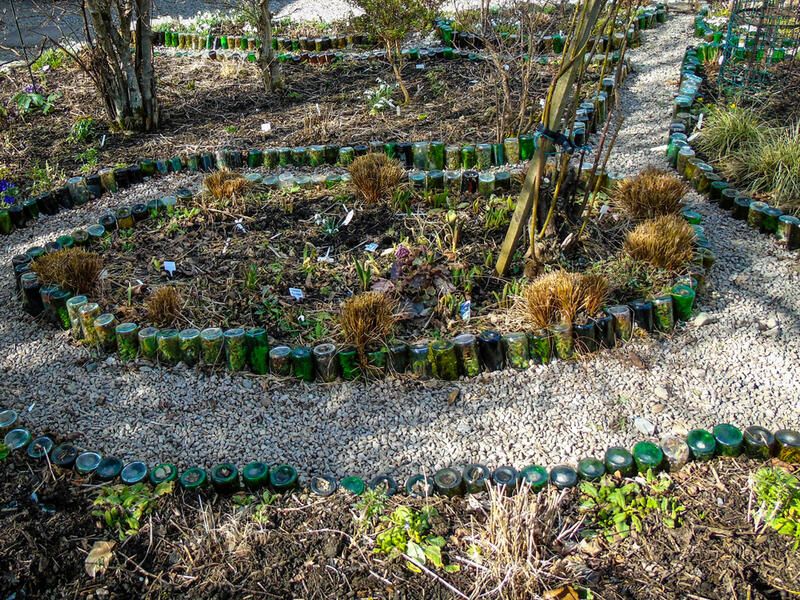 Minature Fence Panels
Those mini fence panels are some of the cutest, most adorable things you can do in your garden. Especially among garden edging ideas.
They are relatively cheap, easy to find, and easy to install. And would look amazing around a garden bed.
Tree Trunks
Cut-up tree trunks for landscape edging ideas are very cool. They give a very interesting, healthy ecosystem look to your garden.
You can use them horizontally or vertically, depending on the look you're going for.
Stepping Stones
Using stepping stones for lawn edging is a good hitting-a-few-birds-with-one-stone (no pun intended) move.
They can divide your front yard neatly, create a beautiful garden edge, and also be a pathway to help protect your lawn from foot traffic.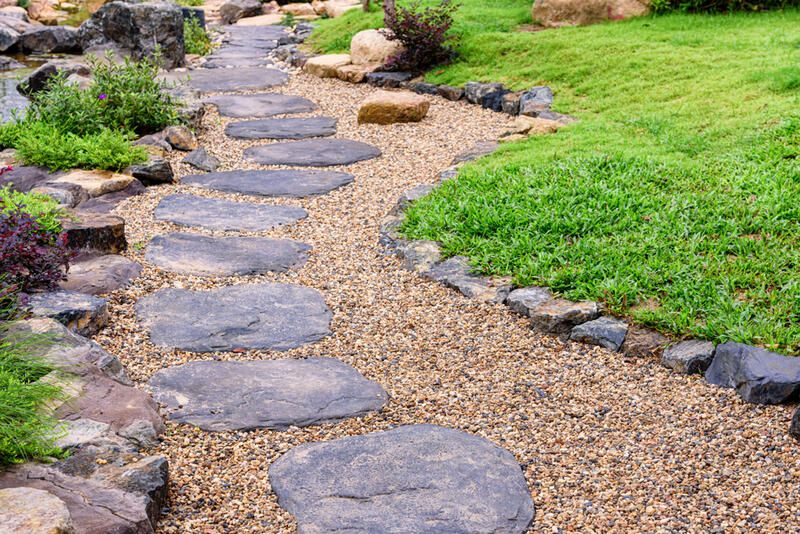 Plastic Edging
Despite the harsh repetition plastic has been receiving in the past decades due to ecological concerns, not all usage of plastic is actually without value. The best example of that is plastic edging.
Plastic might not have the most stylish look, but it's relatively cheap and long-living, and flexible enough for many plastic edging ideas ranging in shapes and styles.
Gabion Wall
Gabion wall ideas are some of the most innovative garden-edging ideas out there. The caged wall of multi-colored rocks.
The blend of structuralism and nature makes for a very eye-catching sight.
And even though it would make more garden space than other materials, if you have the space, it would be worth it.
River Rocks
This type of rock is also a wonderful, natural, and great garden edging material.
They have an organic feel without being too neat and can be used in multiple ways to edge your lawn or your planting beds.
Railroad Ties
Railroad ties can be used very creatively to form great landscaping edging ideas.
They are pretty sturdy and have a rough but neat look that can give your yard a strong character.
Block Edge
A block edge garden edge is usually made of bricks. But instead of digging them fully into the ground, they are piled in two rows to make a wall for a raised garden bed.
The style looks beautiful and neat and has a charming scalloped design!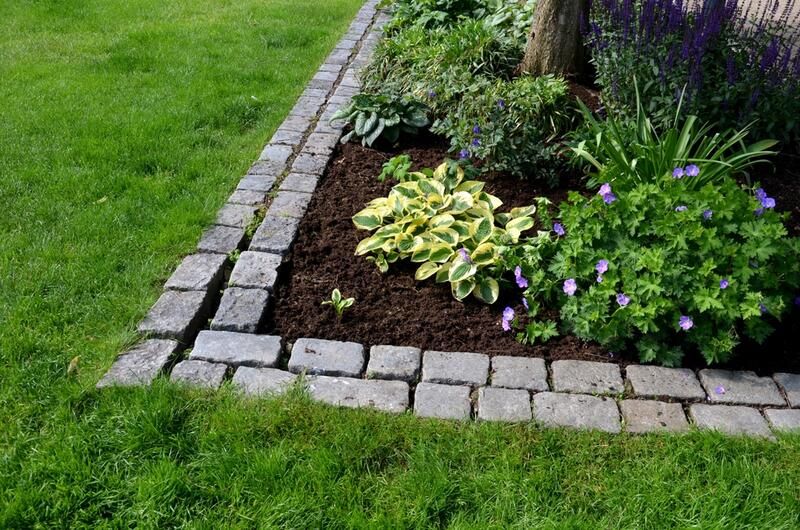 Decorative Plants
A border of decorative plants is another good idea for an organic and natural lawn edger that's part of the ecosystem of your garden.
Large, healthy, and vibrant decorative plants, like evergreens, would be a good choice here.
Hedge Edging
Finally, if you're really into gardening, then one of the absolute best ideas for you would be using curated hedges to form a neat, charming "green fence" to border your lawn.
It's stunning and can be a lot of fun if you have the time to grow the hedges and maintain the look!
Your landscape borders can make or break your entire design! Even with the best designs, if they are not well-defined, and well-protected, their beauty can get lost in the eyes! Not to mention, foot traffic and other consequences of ill-defined borders can seriously harm your plants and overall design.
This is one of the many details that can get lost in amateurs. But when you make your contract with Shrubhub.com, there is no chance of any neglected details. Bordering your landscape, like any other landscaping aspect, is all bout balancing functionality and livability with aesthetical qualities.
And this is exactly what our experienced project managers and designers at shrubhub.com excel at! After you start the very easy online process here, you'll get assigned your designer who will go through all the steps with you to make sure you get a landscape design that matches your taste and preferences down to every single detail, while also using their experience and knowledge to match your environment, climate, and budget.
It's best if you don't postpone the process as we have a very limited 70% discount offer on all our design services now!