Backyard Landscaping Ideas Top 7 Fire Pits On The Market Today
Published: 27/07/2022 | Updated: 29/03/2023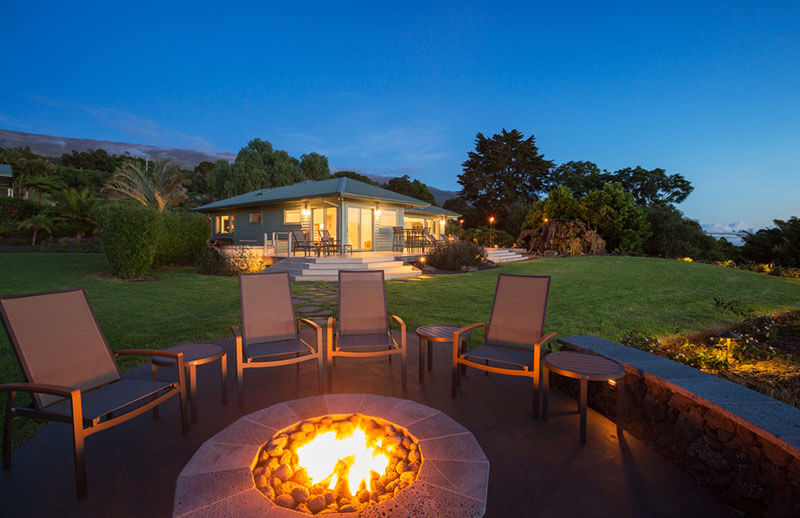 In the cold, dreary winter months, there's nothing better than busting out your fire pit. Fire pits are a great way to bring warmth and light into your home during the dark months of winter.


They also allow you to enjoy time with friends and family outside while still being able to cook some delicious food on them.
When it comes to fire pits, there are so many choices out there. You can find them in every shape and size imaginable, but they all serve the same purpose: to give you a safe place to enjoy a warm, crackling fire without worrying about your safety.
That's why we at Shrubhub have put together a list of 7 of our favorite fire pits on the market today!
Low-Priced Fire Pits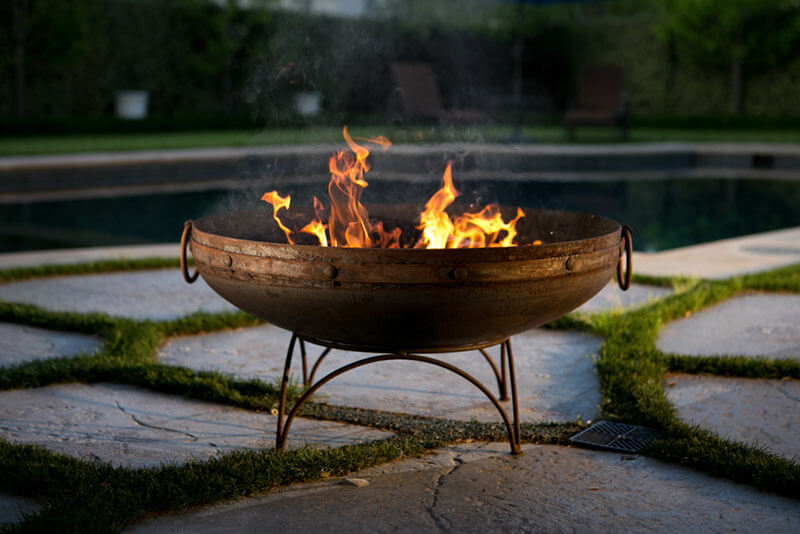 You can save money on your fire pit by buying a low-priced model. There are many different types of these, including some made from metal and others made from stone.
If you are looking for a low-priced fire pit, then here are 2 of our favorite picks:
AmazonBasics Steel Lattice Fire Pit
If you want a simple design that looks good in any backyard, this is the fire pit for you. The cast iron burner and ceramic tile top are not only durable but they're also beautiful.
The steel lattice frame is thick and sturdy, with reinforced concrete sides to keep your fire pit secure. You can easily assemble it yourself in under an hour, or have a professional do it for you.
The AmazonBasics Steel Lattice Fire Pit weighs about 50 pounds, so keep that in mind when moving or lifting it into place on your patio or deck. It makes a great addition to any patio thanks to its sleek design and affordable price tag.
Endless Summer Outdoor Propane Fire Column
The Endless Summer Outdoor Propane Fire Column is one of the best fire pits on Amazon, with more than 2,000 reviews and a 4.5-star rating. The main draw? It's easy to assemble and use, making it a great choice for families or anyone who just wants to enjoy an evening outdoors without having to deal with messy coal or wood fires.
The fire pit comes with everything you need: a stainless steel base plate that holds up to 7 gallons of fuel (enough for 12 hours of continuous burn time), a removable high-temperature burner grate made from aluminum alloy, and a spark guard shield—all you have to do is add fuel via the included hose attachment before enjoying your new backyard oasis!
The Endless Summer Outdoor Propane Fire Column comes in a beautiful steel design with a tiled top, and it stands 34 inches tall. It is made to withstand the elements, and it can burn either propane or natural gas depending on which you have access.
Affordable High-Quality Fire Pits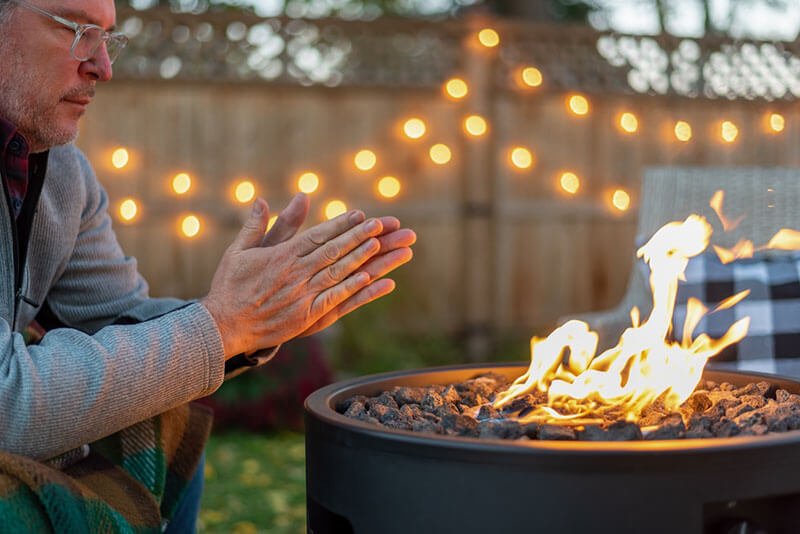 If you're one of the people who think that fire pits are only for camping or backyard parties, think again! An affordable fire pit can greatly improve the ambiance of your outdoor space and help you create a warm embracing yard.
Here are some of Shrubhub's affordable high-quality picks that will make your backyard even more beautiful:
Sunnydaze Octagon Steel Backyard Fire Pit Ring
This Sunnydaze octagon steel backyard fire pit ring is a great way to add ambiance and warmth to your patio. It's made of heavy-duty steel and is resistant to rust and corrosion.
The fire pit comes with a spark screen, which helps keep the embers contained and prevents sparks from flying away. The spark screen also has a handle for easy carrying. The fire pit ring can be used as a stand-alone unit or you can connect multiple units to create a larger surface area.
It is easy to assemble with no tools required. This Sunnydaze octagon steel backyard fire pit ring is available in black or copper patina finish. And you can get all of this for around $100!
The Sunnydaze Backyard Fire Pit features:
Black steel construction with a black powder-coated finish
Octagonal shape with a 25" diameter opening
Black steel spark screen that helps keep embers contained and prevents sparks from flying away
Heavy-duty steel construction that is resistant to rust and corrosion
Easy assembly - no tools required
Available in black or copper patina finish
Landmann Big Sky Stars and Moons Fire Pit
This fire pit is big and heavy. It's large enough to fit a group of friends, or if you want to make s'mores in style, it will do the job. The Landmann Big Sky Stars and Moons Fire Pit comes with a grill for cooking food on top of the fire (or whatever else you want), so you don't have to use your kitchen oven when entertaining guests. The spark screen helps prevent sparks from flying out onto your deck or patio by catching them before they reach it. Also included are poker, log grate, lava rock glass stones, and more!
Sunnydaze Northland Outdoor Fire Pit
If you're looking for a smaller fire pit, the Sunnydaze Northland Outdoor Fire Pit is a great choice. Its height is just 24 inches and its diameter measures 30 inches. It's durable and looks great with any patio décor.
The Sunnydaze Northland also comes with all of the tools you'll need to get your fires going: tongs, poker/brush combo tool, and log grate. This little pit can hold up to 60 pieces of wood at one time; yet another reason why this model makes such a good choice for smaller spaces!
And if you still want more space to roast marshmallows for s'mores on your next camping trip? Don't worry—the Northland also comes with four wheels so you can move it around easily when the weather changes or someone needs some extra elbow room near the campfire.
Luxury Fire Pits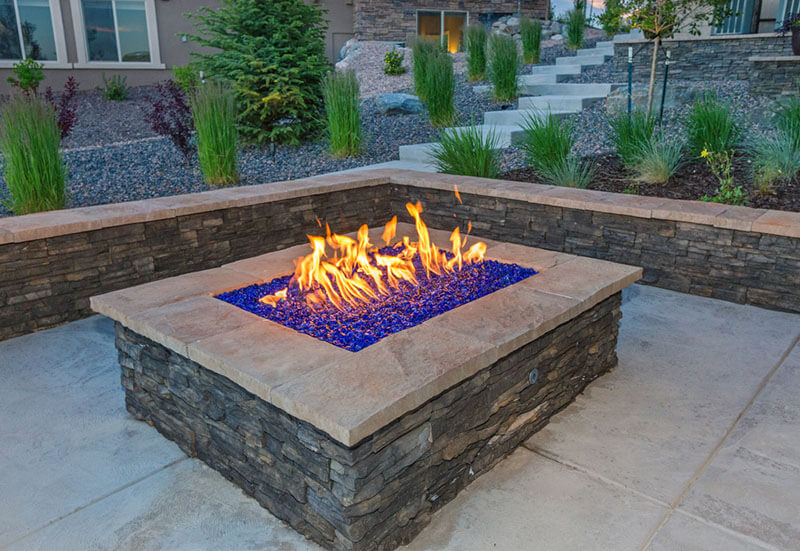 There are many reasons why some people prefer buying luxury fire pits for their backyards. A few of them are:
They're perfect for entertaining guests
They're safer for kids and pets.
They offer larger sizes and many more options than cheaper versions.
They're made of high-quality materials that will last for a lifetime.
Dagan Round Steel Fire Pit
If you love to entertain and have an outdoor space to do so, a fire pit is an absolute must-have. The Dagan Round Steel Fire Pit is the perfect centerpiece for your next party.
It's large enough to accommodate your guests yet small enough to fit in any outdoor space. Plus, it comes with a cover that keeps dirt and debris out while also providing additional safety.
The Dagan Round Steel Fire Pit has a beautiful, clean design that will look great in any outdoor space. It's made from high-quality steel that won't rust or corrode over time, so this fire pit will last for years without looking worn out or damaged.
You can use it year-round or just on special occasions like parties and holidays when you want to spend time outdoors with friends and family members.
Some of its features include:
Made of durable steel material
Easy assembly
Measures 12" diameter x 17" height (outer ring)
Includes lid, spark screen, and poker
XtremepowerUS Deluxe Steel Firepit
The XtremepowerUS Deluxe Steel Firepit is a unique, copper-designed fire pit that comes with an embossed wildlife scene. It's also available in a variety of other styles ranging from basic black to gold and silver.
The best part about this product is its easy-open door, which can be opened easily with one hand and provides access to the fire bowl as well as ash removal. It also comes with a mesh spark guard.
This fire pit is made of high-quality steel and is one of the sturdiest options on our list. The grill includes a removable cooking grate made from stainless steel to give you more space to cook over your fire, making it perfect for use during camping trips or backyard parties.
If you like watching flames while cooking, this grill will be ideal since it allows air circulation around your food while still protecting it from sparks or embers flying out of the pit itself (which is great if children are around).
Finally,
These are some of the best backyard fire pit landscaping ideas on the market today. If you want to make sure your outdoor space is complete, consider getting one of these options for your next big gathering with friends or family!
If you think that your backyard might need more than a fire pit, or you're just not sure which one is right for your yard, then contact the landscaping experts at Shrubhub today to find out more about their affordable yard design services!