Affordable and Effortless Garden Edging Ideas
Published: 05/12/2022 | Updated: 29/03/2023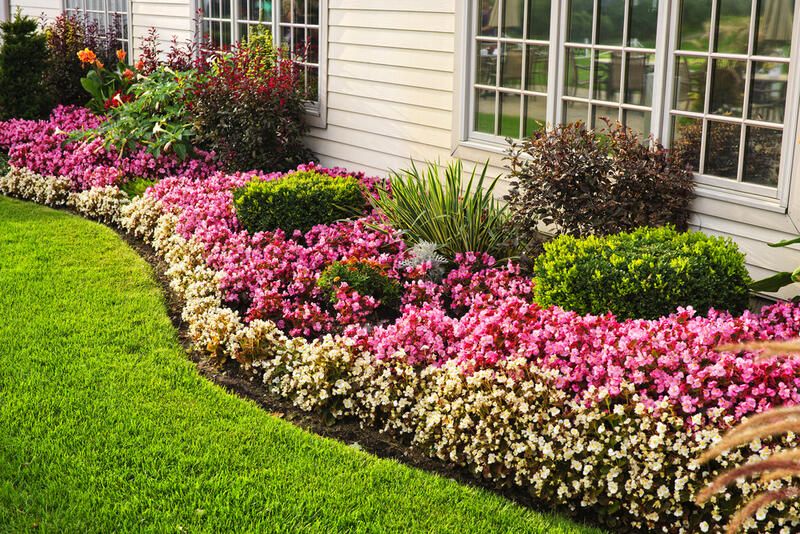 Creating an ideal garden comes with multiple side quests to keep it thriving.


Garden edging is a simple step that on the surface, may seem like it can be skipped but when incorporated, makes a great difference in your landscape plot.
Whether you're new to gardening, or you're looking for affordable ways to refresh your yard and give it a professional finish, you're where you need to be!
We've collected a wide range of ideas from DIY and pre-set easy installment kits, to professional garden edging that's in trend to help you take the right paths on your next garden project.
What exactly is garden edging?
In broad terms, garden edging is sectioning out your yard by creating separation between different materials and textures.
How does edging make a difference in your garden?
1. An eye-catching effect and aesthetic enhancement
Garden edging is one of the most effortless ways to make your garden look well-maintained and pleasing to the eye.
Since there are many options to choose from, garden edging can be used to further highlight the aesthetic and style of your yard.
This can be done through following lines or curves amongst other edging techniques.
2. Protecting plants
Edging your garden beds will prevent invasive species and creeping weeds from spreading and taking over your planting beds, which will help keep your plants healthy and your garden bed clean and organized.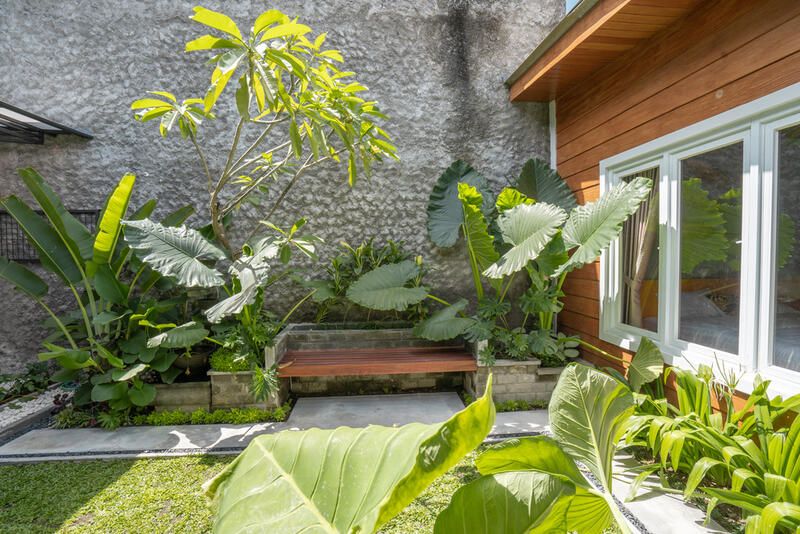 3. Containment
Creating separation between different plant species will help you give each group of plants in your garden the maintenance they need.
This will both help your plants and make your maintenance job easier.
4. Less maintenance
Edging makes different parts of your garden more contained and defined, which makes it a lot easier to manage and maintain your yard.
Easy to install garden edging ideas and materials
Preset Garden Edging Materials
Decorative recycled rubber edging: Decorative rubber edging is ideal for in-ground mulch beds and grass mulch separation.
It comes in shapes to resemble cobblestones and brick designs.
Rubber edging requires no digging and is very easy to install. It usually comes with big nails and preset holes in the edging boards. So, your job is to just set them in place and use the nails to fix them into the ground.
It's typically quite hefty and sturdy but is also bendable which makes it easy to adjust to different shapes and flower beds.
Pound-in Garden edging: Pound-in edging comes in different materials like plastic and metal materials.
It's a no-dig edging material that comes in boards that can be pushed into the soil.
You can control how much they stick up by the depth you choose to drive them into the ground.
This type of edging prevents unwanted weed growth since they go into the soil and prevent the roots from spreading.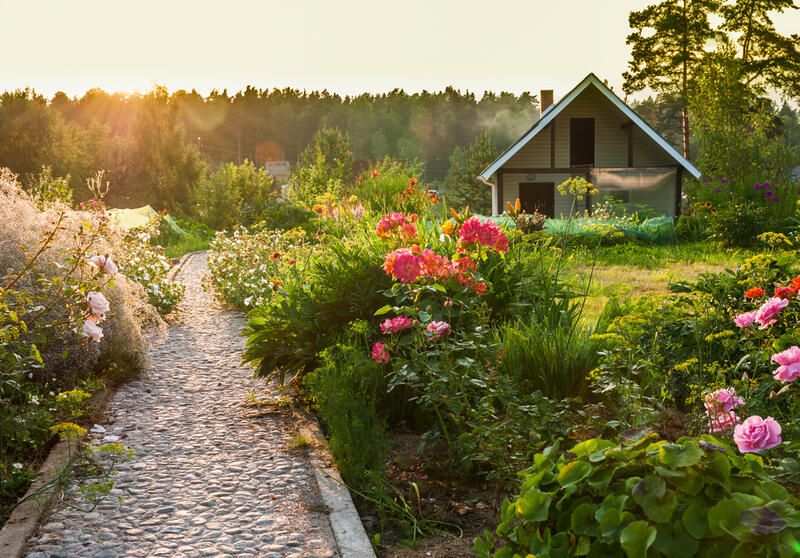 Metal landscape edging
Weathered steel: Weathered steel can be used at various heights to contain a flower bed and make a separation between planting areas and hardscape elements like walkways.
The copper-colored material creates a color contrast that is pleasing to look at and serves the function of edging.
There are different types of metal garden edging you can opt for like decorative steel and corrugated metal edging.
Low-height metal is ideal for flower bed edging or zen styles due to its seamless nature.
Plastic edging
Plastic edging materials are generally easy to install, some of them require digging a small trench to sit in before further fixing the material into the desired area.
This low visibility of this edging method makes it ideal for raised flower beds, and designs with Japanese or zen gardens as it creates a seamless, clean-cut transition from one material to the other.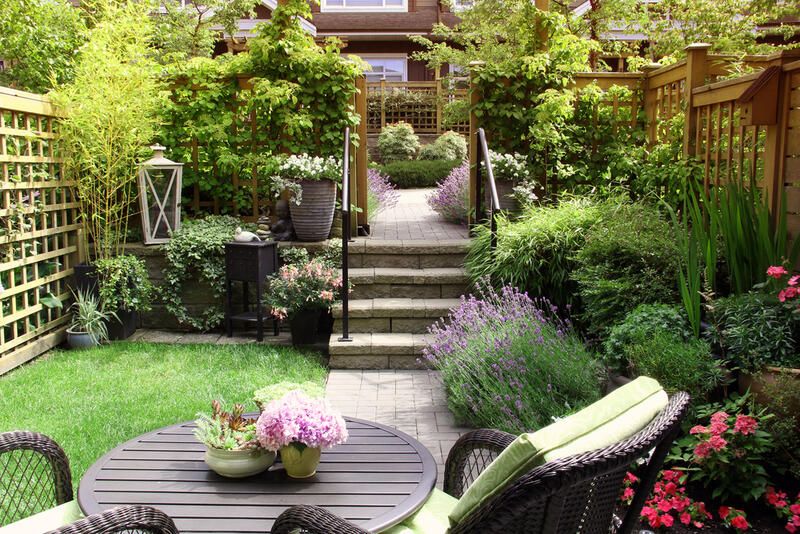 Wood edging
This method of landscape edging enables you to reuse old wooden boards from fences or decks. Using pieces of wood vertically to edge a planting bed gives a fresh, natural look that's suitable for tropical, Mediterranean, and traditional gardens.
Stone garden edging ideas
A great garden edging idea is using brick, concrete, and stone as edging materials, here are a few options.
1. Brick edging ideas
Brick is very suitable for traditional and English garden styles. When used as a garden edge, it provides a classic look to your planting area.
Using bricks as garden borders is very convenient and DIY-friendly.
In some cases, you'll need to dig a trench the width of the bricks before placing them vertically and horizontally to create that garden border look and separate between your lawn and your plant beds.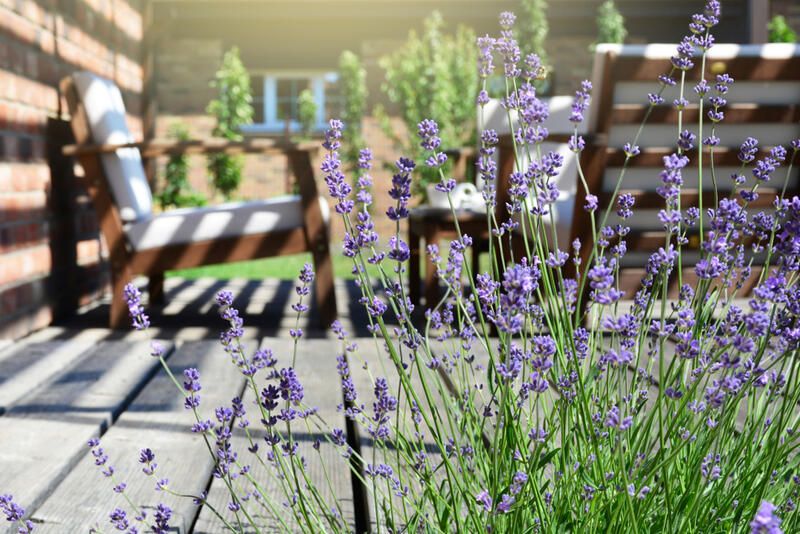 2. Stone-edging ideas
River stone edging: You can create this look by digging a trench, adding a plastic border for separation, and filling the shallow trench with the river rocks.
Pebble edging: Using the same method, you can incorporate pebbles with a basic plastic border.
These methods give your yard a modern chic look and serve the function of garden edging perfectly.
Using river stones and pebbles, you'll be able to create an aesthetically pleasing contemporary look.
You'll also have the chance to customize your border by following the line of the area you have whether in straight lines or a curved shape. You can also change the color or the stones to work with the colors in your yard.
Stone garden walls: Using rough stones, you can create edging that gives a raised garden bed effect and makes your planters more defined.
The polished stones also give an authentic and classic feel to your garden.
Paver stones as an edging material: Using paver stones as lawn edge provides an effortless professionally-done-looking garden.
They can be made to trace a garden bed or as narrow separation pathways.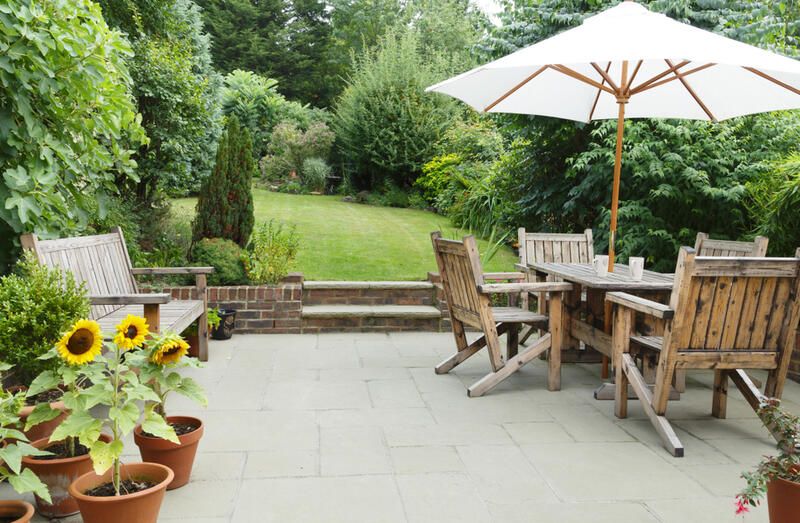 3. Concrete edging ideas
Contemporary white wall: Using concrete, you can create a short white garden edge wall, which will give dimension and a raised garden look to your beds.
This look also has a minimalistic effect that's ideal for modern homes.
Ground-level concrete edging: Tracing the areas you'd like to frame with narrow strips of concrete also has a magical effect in giving a garden a professional finish.
The concrete break gives a pop of color for contrast and contains your lawn and plants in place.
Lawn edging ideas
Framing your lawn will not only provide a formal aesthetic and curb appeal but will also give you less garden work to worry about.
Separating your lawn from mulch, gravel, plants, and other groundcovers will help keep it clean and make the lawnmowing job easier.
A great lawn edging idea for your space is one that goes well with the style of your landscape.
If you'd like to maintain a modern look, we suggest opting for paver breaks or low-steel edging.
If your yard is on the traditional look side, using wood edging will further enhance the style and make your yard more organic looking.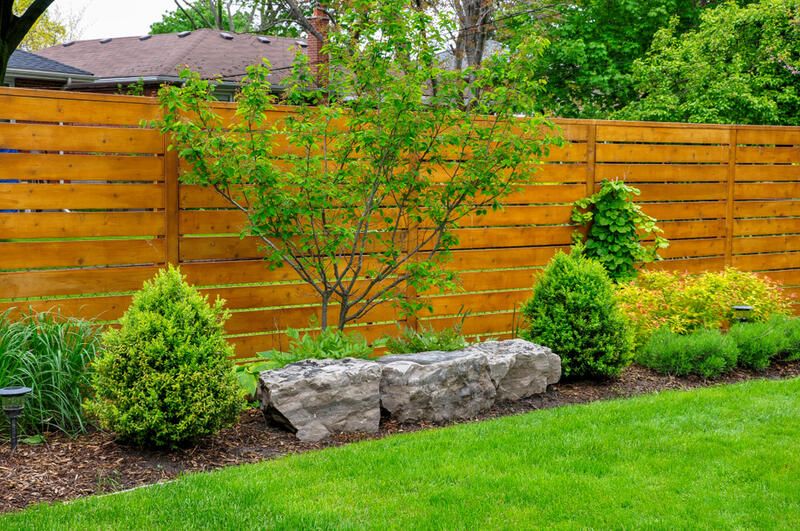 Final Thoughts
Creating the perfect garden design consists of basics and then little missions that will make your garden experience a lot more successful!
If you're looking for guidance for the ideal landscape scheme and the perfect plants for your outdoor space as well as the best care tips from garden professionals, luck is on your side!
Don't miss out on Shrubhub's discounted packages for the best and most personalized landscape design service nationwide.