A Look at ShrubHub's Complete Yard Design Package
Published: 08/03/2023 | Updated: 29/03/2023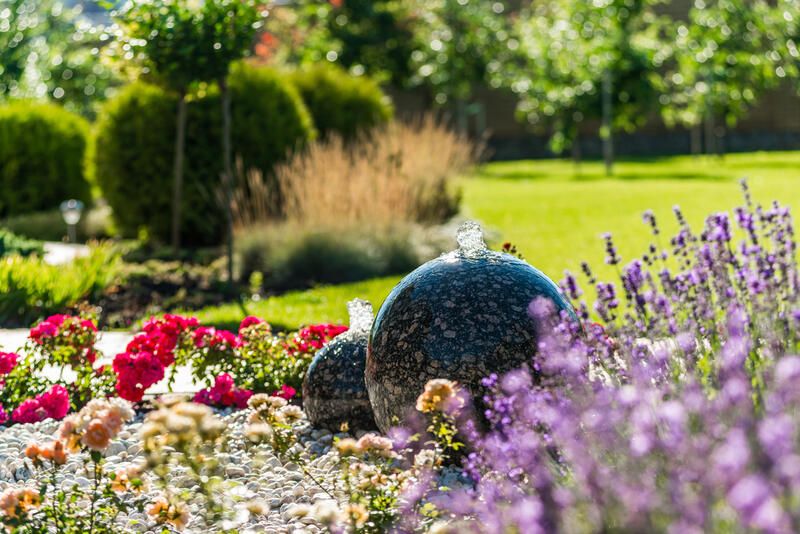 Home to creative minds and genuine talents, ShrubHub goes beyond the mere concept of landscape design: we fashion the outdoor space of your dreams.


Driven by over 20 years of experience in the landscaping design business and e-commerce, our services at ShrubHub are unmatched.
ShrubHub changed the lives of many families.
Breathing life into masterpieces, our professional designers transform mediocre, uninspiring yards into captivating outdoor havens that encourage many families to appreciate the tempting beauty of nature and spend more time in the fresh air.
What Do We Offer?
Simply put, our company offers professional online design services.
This includes 3D design models of the yard of your dreams with 24-hour customer service available to you for any inquiries or assistance.
Plus, our packages aren't limited to the design itself, we also offer multiple revisions, a scaled floor plan, and many other services that are included in the price of our customized package!
ShrubHub, powered by a constant urge to tap into the most innovative grounds, forces traditional landscaping design to adapt to the modern era.
So, why not put an end to rushing from one design office to another in desperate pursuit of your long-lost outdoor dream?
From the comfort of your home with just a click of a button, you instantly step into a completely hassle-free, virtual experience to craft your ideal yard. All you have to do is upload the photos that portray your vision as a creative brief, and have an interview with an experienced project manager.
With ShrubHub right by your side, you finally reach the phase where you can virtually step into your dream yard, experience everything you once had in mind, and walk around every single corner to be sure that this is exactly what you aspire to own in real life.
Your future life is right before you, brought to life with state-of-the-art technology and grown to become your favorite masterpiece!
And when you conclude that this design project perfectly mirrors your ideal outdoor space, you'll be able to take advantage of our other services like connecting you to a licensed contractor and offering you access to the best plant prices.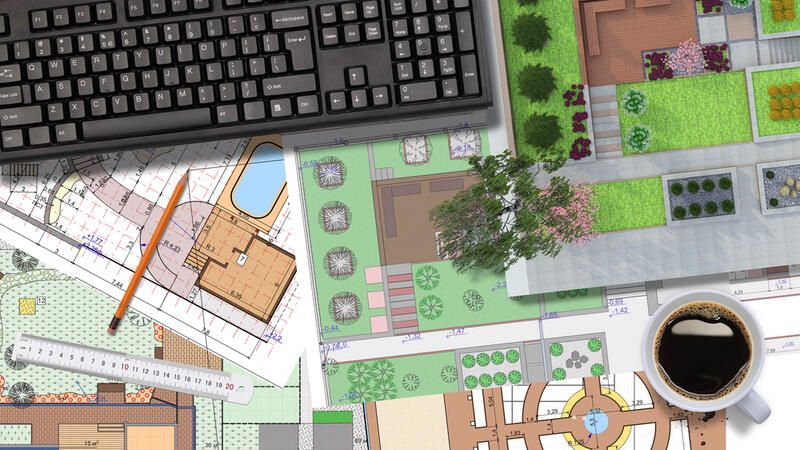 What Makes Us So Unique?
It's no secret that the surrounding world is constantly evolving. Every profession has gone through a certain kind of growth while shifting from the traditional to the most updated technology.
When it comes to landscape design, traditional methods have proven to be more expensive and exhausting than their online counterparts. Not only will you suffer the hustle of attending endless office appointments but traditional landscape design will also cost you an arm and a leg.
At ShrubHub, on the other hand, our main goal is to meet our customers' needs. We offer you the luxury of designing your mind-blowing sanctuary while leisurely stretching out on your couch.
Online design packages offer you a step into the future, making your experience easier, more affordable, and less time-consuming.
With over 50,000 customers across the United States, our track record is unparalleled. Our results have always maintained the highest levels of aesthetic beauty, sustainability, and the deepest consideration for our customers' lifestyles and budget needs.
Still, wondering why our competitors pale in comparison with our design packages? Well, our pricing is impeccable, and our 3D design services are packed full of value.
While each one of us has a mental image of our dream yard, we also don't aspire to break the bank when attempting to bring this vision to life!
At just $297, our classic package will provide you with a design that suits all your needs, along with the tools and guidance you need to build the yard of your dreams, like a design e-book, a quote from a licensed contractor, and a consultation with one of our horticulturist experts.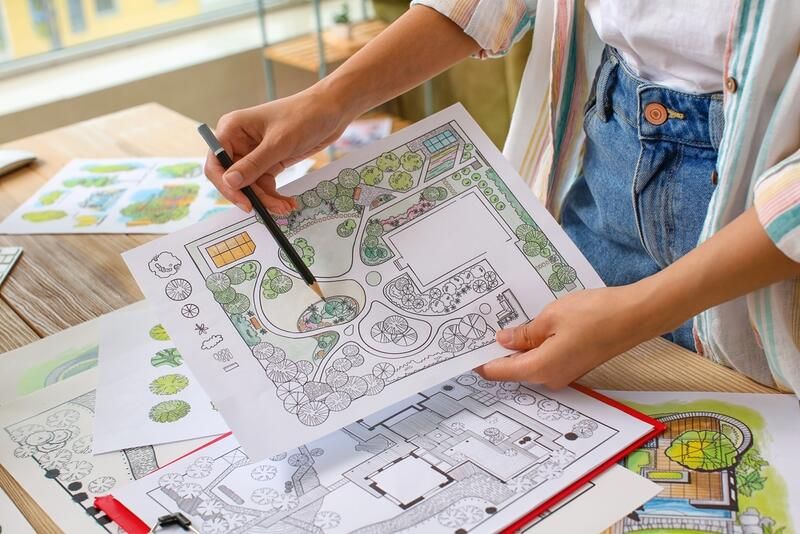 One-On-One Virtual Consultations With Our Experts
Similar to your goal of transforming your currently dull piece of land into a practical work of art, ShrubHub has a mission: changing your life for the better and bringing nature to the heart of your home!
That's why the first step in our design process is an online consultation with one of our expert project managers with whom you'll start setting the foundations for your ideal yard.
A yard that doesn't echo your personality, views, and style is just another lifeless piece of land!
Creating a personalized experience is our top priority. You can expect lots of personal touches in your design process.
At ShrubHub we believe everything should be on your terms and at your convivence which is why we have multiple available design experts.
Instead of having to adapt to a single landscape professional's tight schedule, simply book your consultations from your ShrubHub account.
We provide 24-hour support, so if there are any doubts you need to clarify before booking your one-on-one consultation, you can feel free to ask all the questions you need via e-mail or through our customer service phone number.
Our team of professionals includes landscaping designers, horticulturist experts, and landscaping architects who are a call or a message away! With our services, you can set up your own schedule and conditions at your convivence.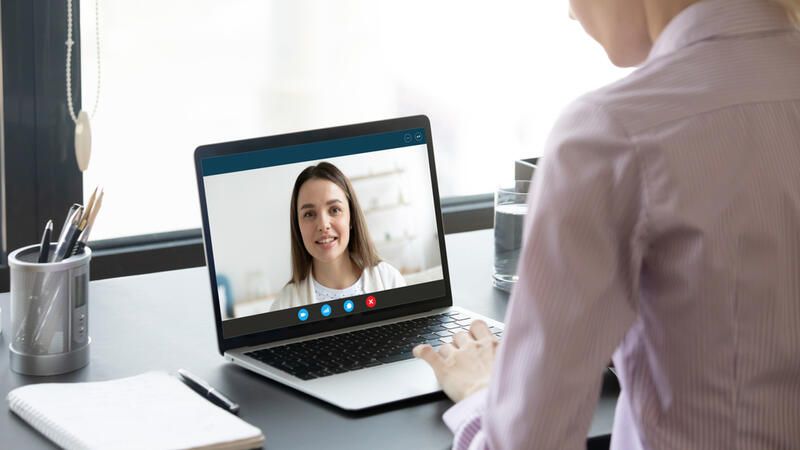 3D Landscaping Designs With Your Custom Floor Plan
Gone are the days when you had to accept a design even though your vision wasn't brought to life in the most precise way!
Now, on the contrary, via state-of-the-art software and the latest technology, you are offered the luxury of examining every single detail to make sure it matches your dearest fantasy.
One of the main benefits of our online landscaping service is that we provide a clear visual representation of the design ideas you have been envisioning and dreaming of for your ideal garden, using top-quality 3D graphics.
All the time you spent creating mood boards, exploring style concepts, and saving pictures for inspiration to imagine what your perfect yard will look like will be worth it!
With our custom design services, we will transform any vision into reality and make your dream landscape design come true.
The day you sign up for our $297 package, you will begin to experience unapparelled 24/7 support from our team and will receive your final 3D landscaping design within a maximum of 30 days!
With other online services, this process may take up to 45 days and with traditional landscaping services this process may drag on for months!
To apply for our service all you need to do is sign up to ShrubHub, you will then be asked to send us pictures and videos of your back and front yards and disclose your budget to our design experts.
We want your design to reflect your style so you will also be required to share any mood boards or design aesthetics you wish to draw style inspiration from.
You will be set up for consultancies with our team of experts and your landscape designer. Finally, in just 1 month, or even less, a personalized 3D design model will be ready for you!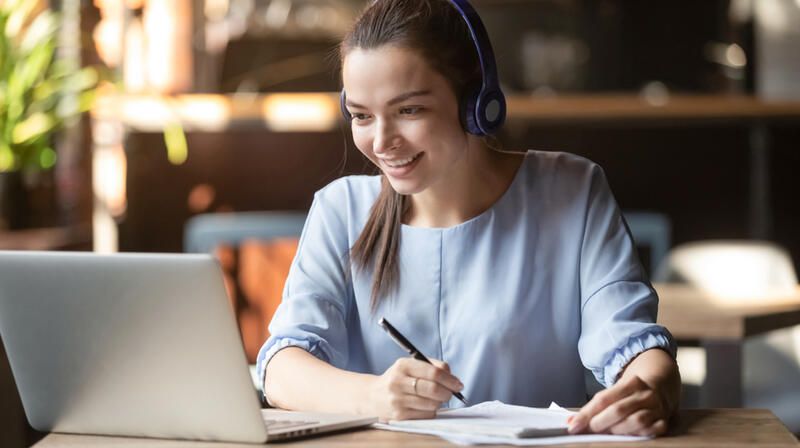 If you love the way the design style turned out, perfectly, you can get started with implementing the design straight away!
However, if you still think it demands some tweaks or touch-ups to match your vision, your designer will provide you with unlimited revisions and will gladly make any changes you wish for in a very timely manner!
What makes ShrubHub stand out is that we provide our customers with unlimited design revisions so you can finally fulfill your yard fantasy down to the tiniest of details.
Although our 3D landscaping design service alone is valued at $600, we have included this service as part of our $297 package and greatly cut down the cost because we pride ourselves on being available to the masses!
Product Legend & Shopping List With Your Style
This part of our package is perhaps one of the most crucial elements that set us apart from other online landscape designers!
We will help you shop for furniture depending on your budget and the design concept you have in mind for your yard.
No matter if it's for your patio, outdoor kitchen, kids' area, or even your pool, we offer you the unique opportunity of assisting you in making the shopping list while choosing the design of your yard or identifying the type of furniture.
Not only do we spare you from making the shopping list all by yourself, but we also help you purchase all the furniture and décor elements you need for your yard and provide door-to-door delivery!
This premium package option is valued at $100 and like the rest of our services, it is all included within the $297 package.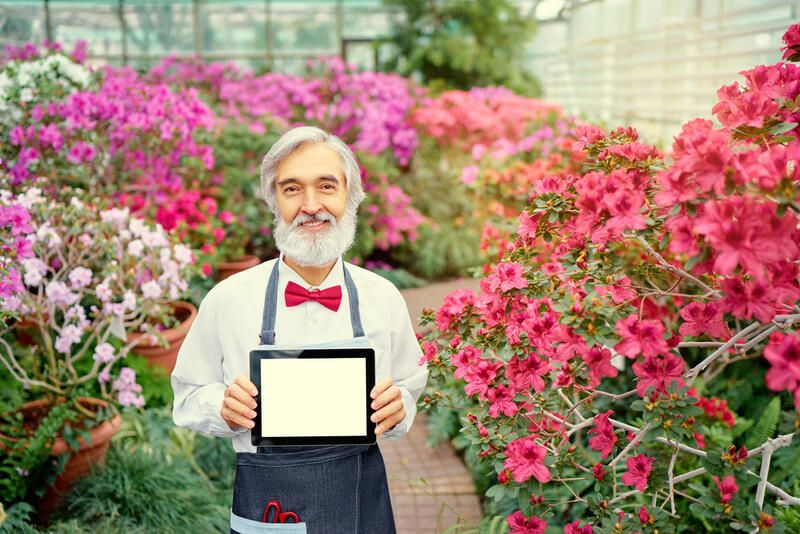 Contractor Installation Quote
Once you finally settle on your final design, proceed with the multiple revisions we offer, and are perfectly satisfied with the results, you now arrive at the final step: implementation!
It's time to create your masterpiece!
We promised our packages would include multiple details to help you every step of the way and we always keep our promises.
When it comes to implementing the design of your yard, we will set you up with the best-in-business and most highly-recommended contractors in your area to help you bring your vision to life.
Guess what? Estimated at $50, this service is also included in our amazing $297 package!
Our Design Packages Include a Free Bonus E-book
Not only does our $297 luxe package encompass all these amazing services (that on their own are valued at very high prices), but it also comes with a very special gift and a tool that will be of great use and value to you.
Our free E-book provides very detailed information regarding how to maximize the value of the property of your house using landscaping tips and tricks!
On its own, this E-book is valued at $47 but because, and take note of this, we value our customers above all else, you will get it for free when you sign up for our service!
It's Time to Own THE Yard of Your Dreams
Envision yourself in this design you've wanted for God knows how long! Nestled among the trees, you get to unwind and reconnect with the beauty of nature.
Seize such a marvelous opportunity while it stands, and get your 3D design now at $297!