13 Autumn Landscaping Ideas That Will Make Your Yard Pop
Published: 20/10/2022 | Updated: 29/03/2023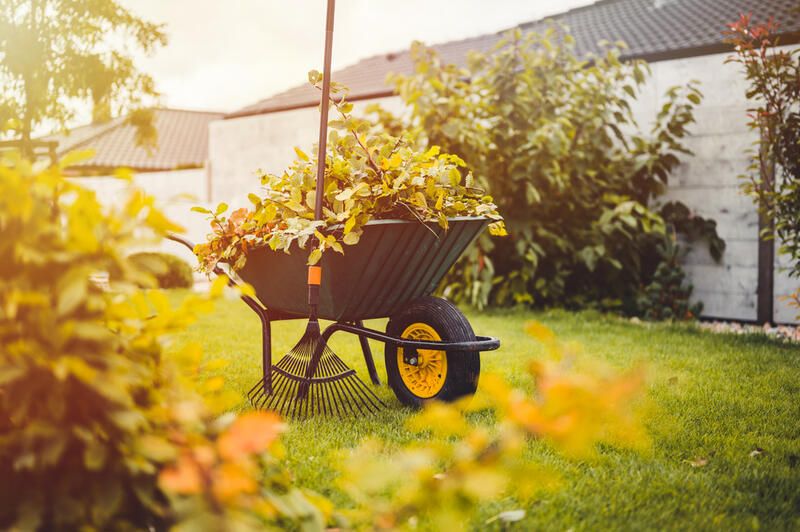 Since summer is all but gone and we're headed swiftly down the tube of autumn's never-ending tunnel, it's safe to say that it's almost time to once again get your yard ready for winter.


There are many different fall landscaping ideas out there that can help you improve your yard for the colder months, including adding additional items such as lights, solar candles, and more.
And we, at ShrubHub, have collected 13 different easy and fun ideas to help you get started with your fall renovations.
Turn Your Porch Into a Pumpkin Patch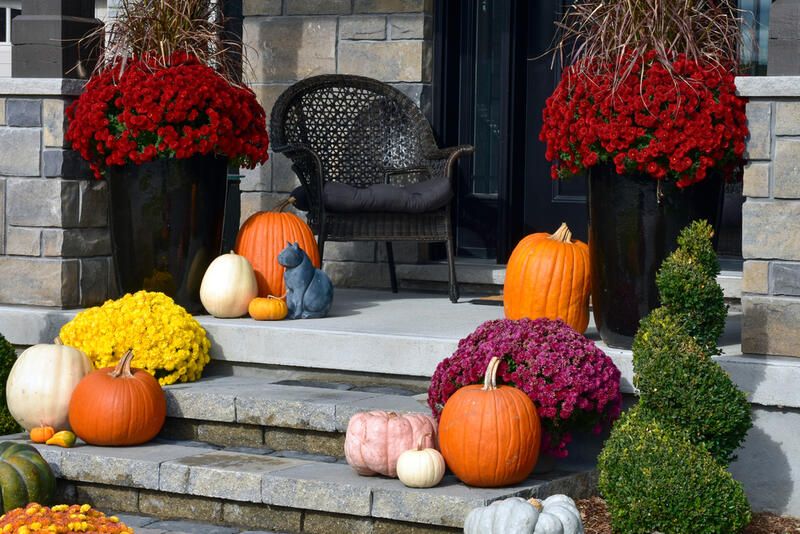 If you're looking to add a little something extra to your yard this fall, turn your porch into a pumpkin patch.
Pumpkins are a great way to decorate for autumn and can be used as decorations or food. They're easy to grow, but require plenty of space and time.
Growing pumpkins from seed is an inexpensive option. You can find pumpkin seeds at most garden stores.
If you want store-bought pumpkins for display purposes only, simply plant your pumpkins in pots and harvest them after Halloween.
Plant Spring Blooming Bulbs for Dazzling Colors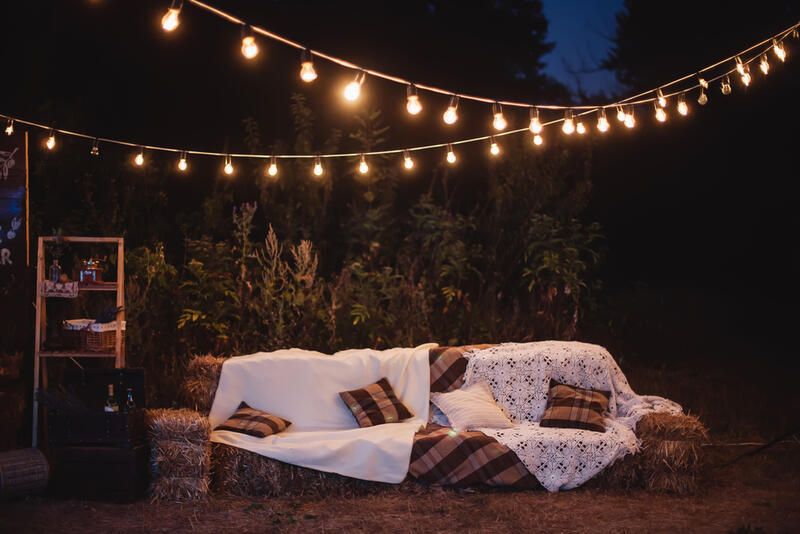 The best time to start growing blooming bulbs is in the fall. This gives them plenty of time to settle in and grow so that when spring arrives, you'll be able to enjoy their flowers for longer.
Fall bulbs are some of the easiest plants you can grow and can give you a head start on your spring garden.
They're low maintenance and easy to care for, plus they come in a wide variety of colors and shapes.
Some of your options include:
Tulips

Daffodils

Hyacinths

Crocus Bulbs

Buttercup Bulbs

Anemone Bulbs

Spider Lilies

Starflowers
Build a DIY Garden Shed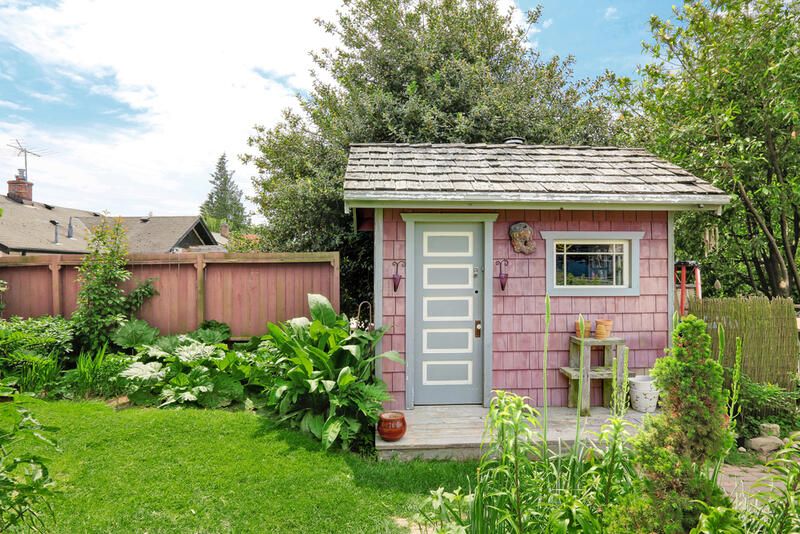 Creating a shed is a great way to add extra storage space to your yard. It's a great way to keep tools and equipment organized, but it's also a fun project for you and your kids.
Building one yourself can be a fun weekend project that gives you all something to do together. They are easy to put together, can be customized to your liking, and are usually less expensive than buying ready-made ones.
You can start by buying wood or metal structures, or you can find kits online that will help guide you through the process of making your shed.
Build an Organic Mulch Garden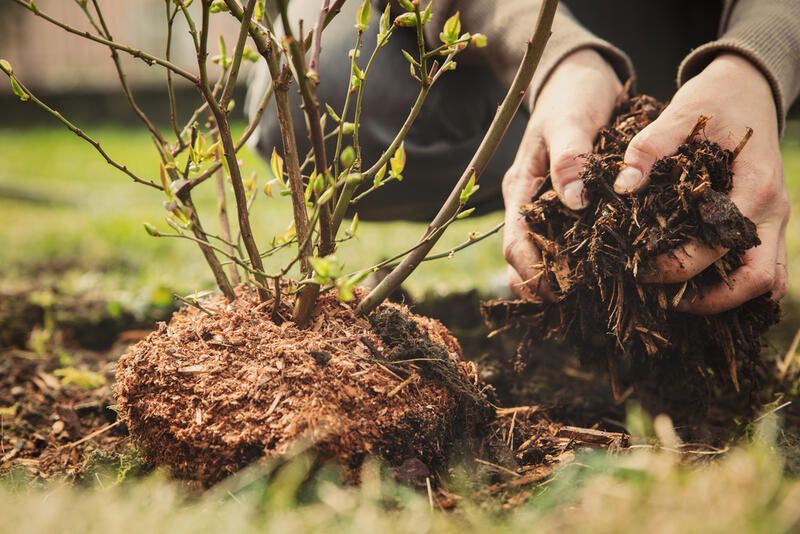 If you're going to invest in mulch, just go all out. Organic materials like bark mulch, shredded leaves, pine needles, and hay are all great eco-friendly options to make mulch.
Not only will mulch help you protect your trees and shrubs through the cold season when the ground freezes, but it will also help you improve your soil's drainage.
All you need to do is lay down a layer of that organic material before planting anything to help retain moisture and discourage weeds.
Another thing you can do with mulch is placed a thick layer of it around trees for protection against erosion by wind or rainwater runoff, as it creates a barrier that protects the root system from drying out too quickly.
Hang Bird Feeders to Attract Feathered Friends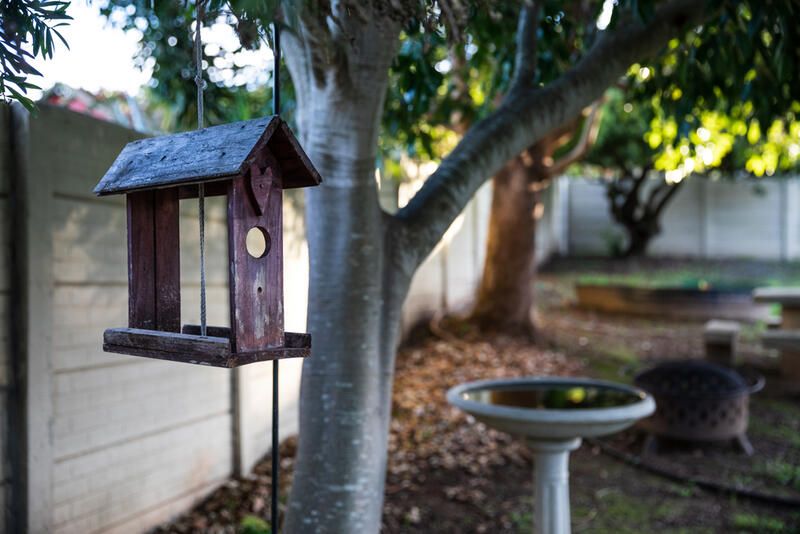 If you're looking to add some life to your yard before winter, installing bird feeders is a great way to do it.
Birds are incredibly entertaining, and they will also eat the bugs that threaten your garden.
Birds can also keep away pests by eating them before they have a chance to reach your plants or dig their nests in them.
Create an Autumn Water Feature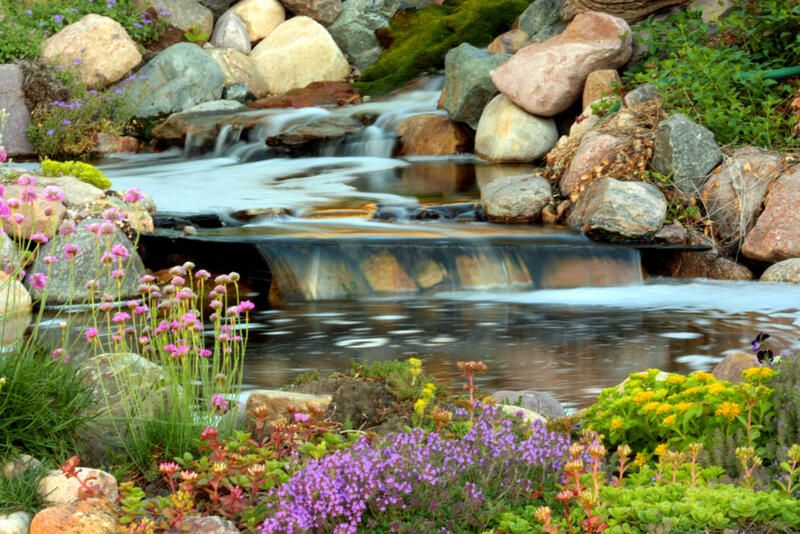 A water feature is a great way to add a calming element to your yard.
Water features can be as simple or as elaborate as you want them to be, and there are many types that you can choose from, including koi ponds, fountains, and waterfalls.
You can use them year-round—they'll look especially pretty when they sparkle in the sun during warmer months, but they're also great at keeping things cool during hot days.
Build a Colorful Fall Garden
What better way to express your love of the fall season than by growing your fall garden?
If you have a sunny window and some empty pots, it's easy to grow a fall container vegetable garden.
Planting in containers is also a great way for those who don't have much space to grow their food.
And even if you're short on time, container gardens are perfect! You only need to water them once or twice per week and they'll keep producing tasty crops like spinach, kale, and cabbage throughout the fall.
Herbal fall gardens are another option that is easy to grow and will add the beauty of fall to your home garden. They will also add flavor and fragrance to your cooking all year long!
Even better? Herbs make great natural pest repellants—so no matter what critters invade your garden this fall season there will always be something nearby that will help keep them away!
Plant Ornamental Grass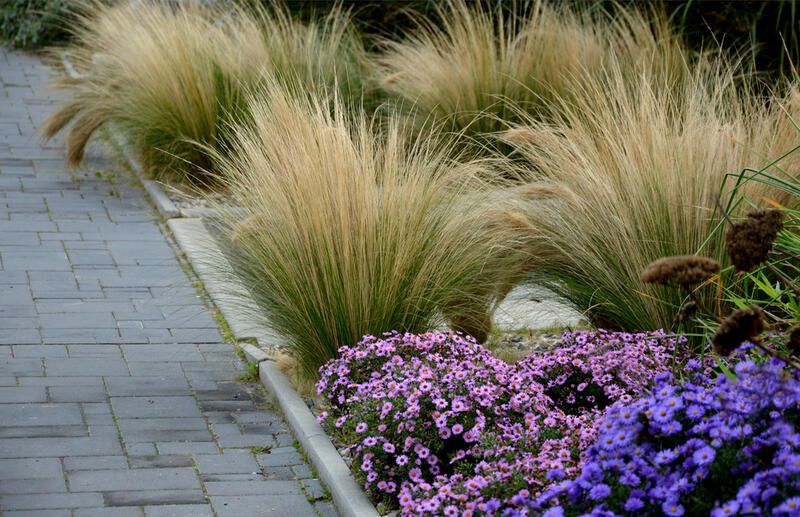 Ornamental grasses are an excellent choice for fall landscapes. They grow quickly, and the tall grasses add a nice vertical element to your yard.
Additionally, they are easy to care for and can tolerate extremely cold temperatures better than most other plants.
You can choose from many different varieties, ranging from wildflowers like wheatgrass to clumping varieties like fescue and bluestem.
Reorganize Your Patio Furniture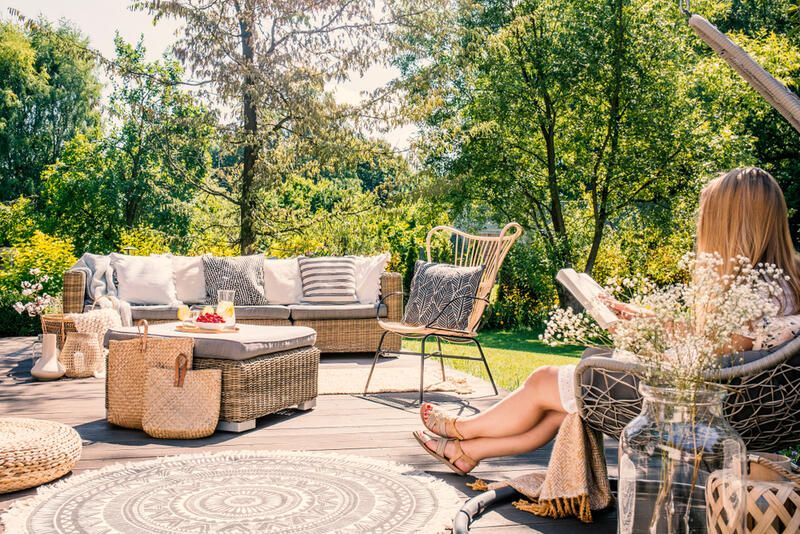 In the fall, we start to see the leaves changing colors, and our mood changes as well.
We want to cozy up in our outdoor living space and watch the leaves fall from trees. To help you do this, it's time to reorganize your patio furniture for the fall season.
If you don't have a fire pit, it's time to get one. You can also try using a fire bowl or make one out of stones.
You can also add some spooky Halloween decorations to your outdoor space. Hanging ghosts, pumpkins, and skeletons are all great to add color and some fun to your house this Halloween season!
Add Window Boxes That Can Tolerate Cooler Temperatures
Window boxes are some of the best fall landscaping ideas. They are a great way to add color and style to your home.
A good window box will last for years and can withstand cooler temperatures, so it's an excellent choice for fall. The trick is finding one that will fit your house's style while being sturdy enough to withstand the different weather conditions.
One cool option is aluminum window boxes because they're affordable and very durable. They also won't easily rust or corrode in cold weather (or even after being left out in the rain).
Switch Out Your Plants for Something More Festive for the Holidays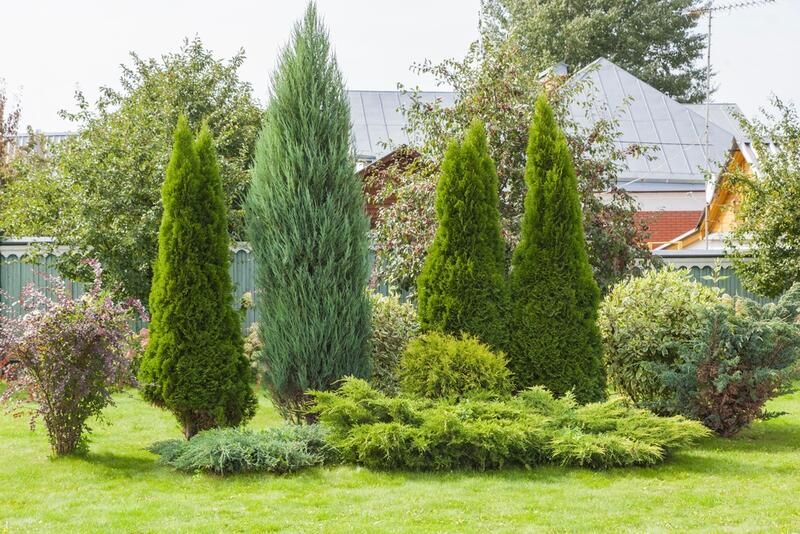 If you have hanging plant hooks, consider switching them for evergreens or decorative squash. Using seasonal potted plants can add a pop of color to my home during autumn.
If you're not quite ready to let go of your summer décor, there are plenty of fun ways to incorporate fall colors into it!
Some orange pumpkins here and there, some pumpkin-shaped pots, or some berries on your table can add brilliant fall colors to your patio.
Hang up some fall decorations as well! You can always go for the tried-and-true option of orange and red flowers, but there are so many other fun options out there like cute leaf garlands or corn stalks.
Add Texture Using Some Distinctive Fall Landscape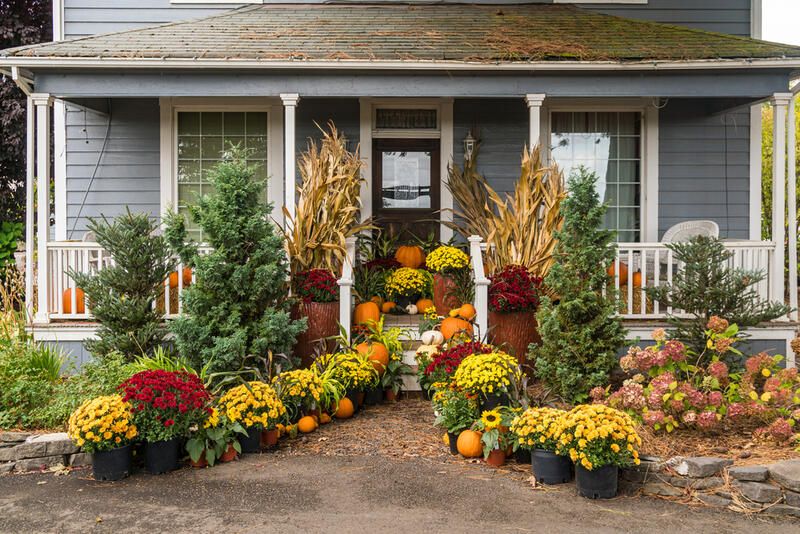 If you have a mailbox or mailbox post, consider adding a seasonal flag to your mailbox or mailbox post with a fun autumn design on it. The flag should be in the color scheme of your house.
You can also use colorful fall flowers like mums to decorate your front or backyard.
You can also create a beautiful autumn display with fall foliage, fallen leaves, hay bales, new plants, garden beds, or colorful containers.
Add Some Outdoor Lighting Options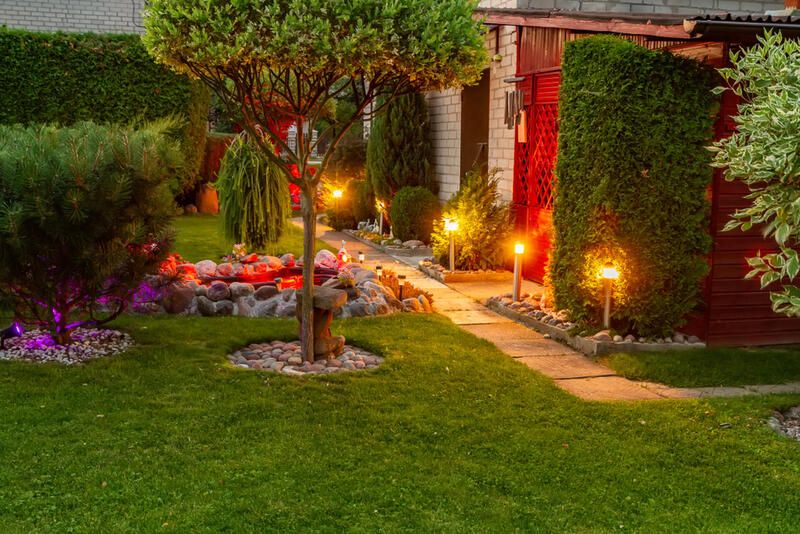 What's fall without beautiful lighting? Lucky for you, the market is filled with creative ways to light up the dark night!
Solar lights are one of the great options out there! They're also versatile and weatherproof, which means they're ideal for outdoor use whether it's raining or snowing outside!
Wrapping Up,
Fall is a great time to start making plans for next spring and there are so many ways to do so. One of them is to incorporate flowers and colorful plants into your yard that will last all year long.
We hope our ideas for fall landscaping have inspired you to get outside and start working on your yard.
We know the weather is unpredictable, but we can't wait to see what beautiful gardens you create this fall!
And don't miss our 70% discount on fall landscaping options!