Yard Renovation On a Budget: The Ins and Outs of Spending Smart and Saving Big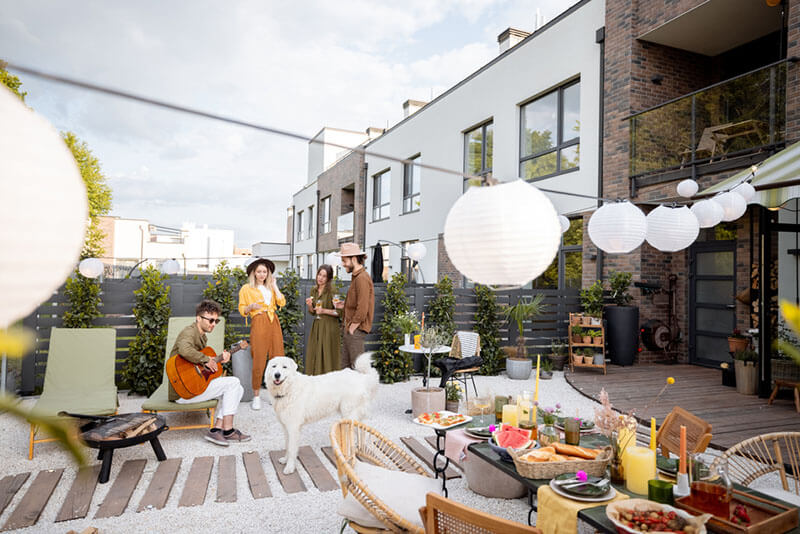 It's no secret that the global pandemic that's been affecting all of us for over two years now has led to the less-than-ideal circumstances of having to spend our last few summers stuck at home; there's nothing like longingly looking out the window in the middle of the best summer days to get anyone daydreaming of their ideal entertaining location. And what better place to start than at one's home sweet home?


Maybe you could grow a small garden in your backyard, with a lovely water feature and a seating area for you to take your favorite book out on a sunny afternoon. Or perhaps, you and your best friends could reunite around a modern fire pit, steps away from an outdoor kitchen where you can show off your best cooking skills
If you're blessed with an outdoor space, you're already halfway there; but like any home renovation, exterior design projects call for some investment, and unfortunately, we can't forget that all of our desired tweaks must align with our economic realities. This means that if you want to bring your vision to life without emptying your bank account, you need to know where to spend, how to save, and how to design your space to make the most out of your renovation
Here are some of our pro tips on how to achieve thrifty, functional, and innovative outdoor spaces with a budget-friendly mindset.
If you feel you've neglected your yard for so long that it desperately needs a makeover, don't let a small budget stop you!
Can't wait to get started? Make sure to check out our affordable landscaping design packages for the perfect starting point!
1. Make a wish list of things you'd like to prioritize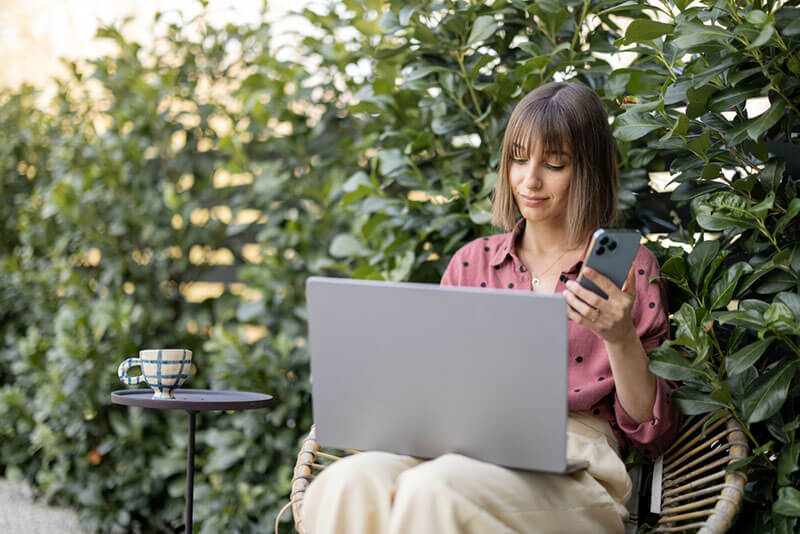 When it comes to makeovers, anything is possible. You can either make your backyard into a hotspot for all your friends and family's parties, or a private dream-like garden where you can sit back and relax. Your renovation, your rules. You know exactly what are the areas of high use in your yard, the ones that need the most repairing or beautifying, and the features of your outdoor spaces that are most important to you - no matter the reason. This is exactly why you should start by narrowing down these important focal points to let your design team know how to best distribute your budget.
2. Keep your spaces multifunctional and your materials durable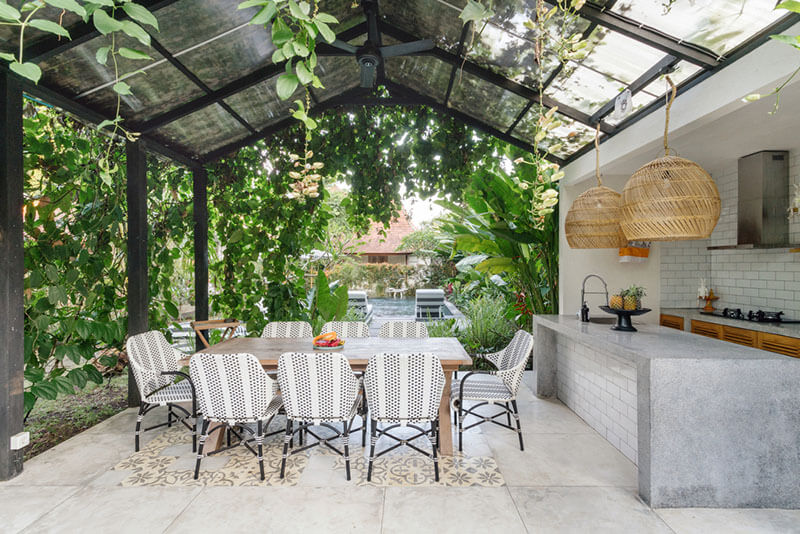 Nowadays, there's no shortage of marvelous ideas for outdoor living spaces, but the ideal design for your home shouldn't be about what's trending; it should always center around your lifestyle. In the case of a small budget renovation, what we'd like to focus on is maximizing the homeowner's space with a visually stunning design, without losing functionality.
Our design experts know how to best combine small budgets and tight spaces to make them multifunctional (a mix of outdoor kitchen and seating area, a pool enhanced with a lounge area, etc) while still allowing each space to breathe.
Additionally, focusing your budget on buying durable materials will help you save money down the road. Consider investing in good paint, paving, decking, and other building materials, so you can buy the best items once, instead of going through the hassle of maintenance and replacement costs every six months.
3. Expand on the good, repurpose the bad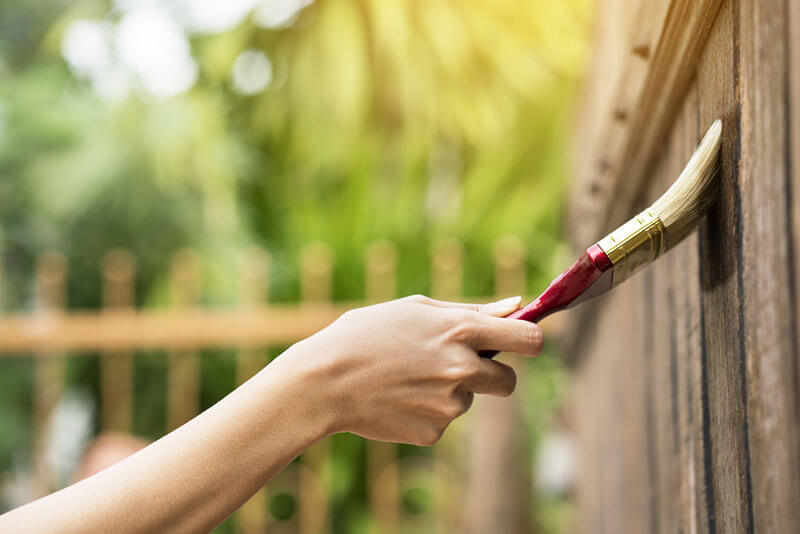 When you start considering a yard renovation, keep in mind that not everything needs to be new. Throughout the years, you've most likely accumulated a good number of furniture, decoration, and structural items (such as pergolas and fences); all this should not go to waste! The most sustainable thing to do (financially and ecologically speaking) is to utilize existing elements that are in a good state and repurpose the ones that don't look so great anymore or aren't functional to you as they are. Before you start your makeover, list the things that are working, the ones that could work somewhere else, and the ones that need to go to the yard sale.
Your design should capitalize on the latest practices of sustainability, thrifting, and DIY-ing, particularly if you're short on budget!
4. Let your plants help you create and elevate existing focal points
In landscaping design, focal points are used to direct the eye, and nothing will draw more attention to the best areas of your yard than making them literally come to life with a variety of nature's beautifiers: plants and flowers.
5. Lighting is your best friend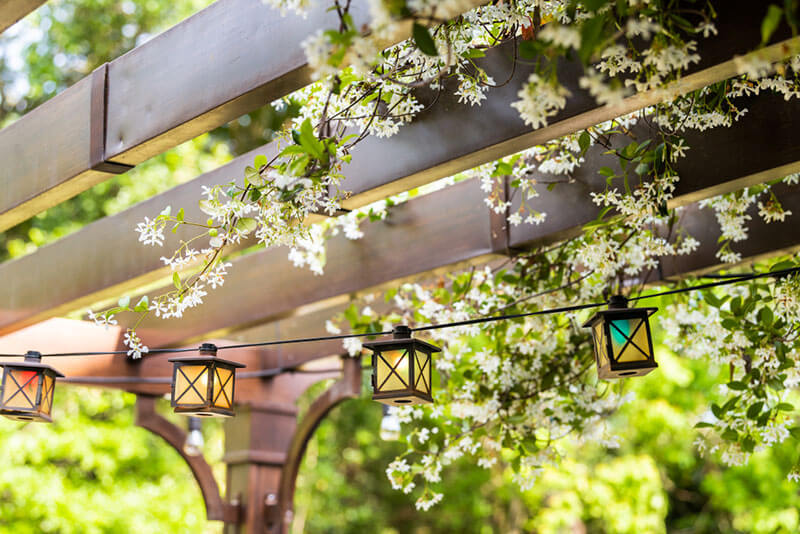 The perfect artificial lighting can turn any backyard into a welcoming evening gathering hotspot. Good lighting adds a cozy glow that makes for an inviting touch to outdoor spaces, and it can make a big difference by making your yard look and feel more alluring.
Anything from string lights to inground pool lights and feature lighting for your fireplace, lights can be an easy and budget-friendly way to create focal points in your yard by discretely illuminating the areas you'd like to highlight.
If you don't know what the best lighting for your home could be, don't worry! ShrubHub's got you covered. With ShrubHub's 3D Landscaping Design package plus the additional Lighting Design package, you can get your entire yard (lighting included) designed by a talented team of professionals.
Visit ShrubHub.com to get started today!