These Trees Are Your Yards Best Friends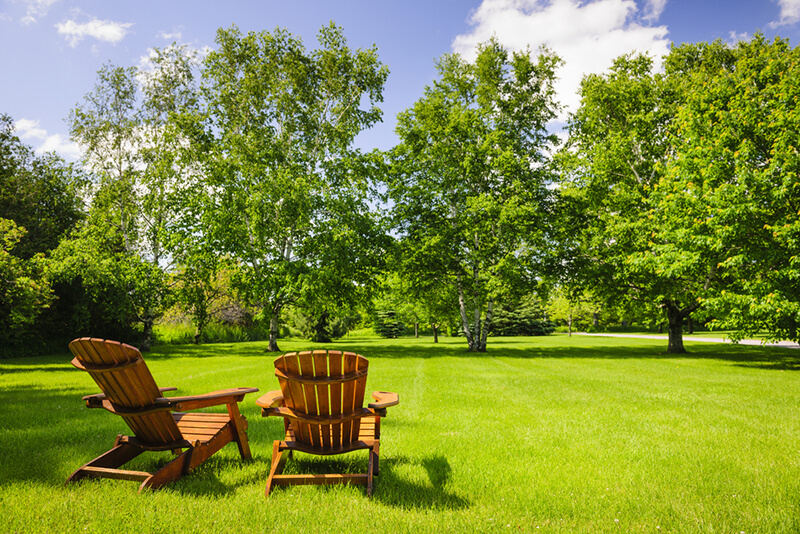 In this day and age if we don't take care of Earth - well her big brother Climate Change won't be very nice to us in say a 100 years. And what better way to befriend Earth than planting trees! And not to mention all the benefits trees bring to your yards - shade, aesthetic, fruits if you're interested in fruit bearing trees and last but not least having trees in your yard will definitely increase the market value of your property when it comes time to sell.


And since about 80% of us don't have in-depth knowledge about how to take care of some of the more exotic, we did some research on behalf of those 8 out of 10 people. So follow the ShrubHub Design Experts on our short journey of learning about Trees.
Japanese Maple Trees
We'll start off with the infamous Japanese Maple tree - and from their name, you would be right to assume they came from Japan. But they aren't only native to Japan but can be found naturally in a lot of other Asian Countries: Korea, China, Eastern Mongolia and even in Southeast Russia!
These beauties are one of the few trees that can withstand spring frosts, making them perfect for colder climates. They're very famous for having captivating colored leaves - orange, red, pink, white, purple and of course green. They can grow up to 30-50 feet tall, providing amazing shade and not to mention aesthetics to your yards.
The average price for a Japanese Maple ranges from $90 to $150, to get a 1-ft to 4-ft sized tree. Which we realize could get a bit expensive, but Japanese Maple trees are one of those trees that you don't need half a dozen of them in your yard. You can get one for your front yard and incorporate other shrubs and bushes like Azaleas, Dwarf Redwoods, Rhododendrons, etc…
The exotic nursery at www.shrubhub.com should have more varieties of these trees in stock. Though inventory changes throughout the seasons to provide the best products to customers.
Lagerstroemia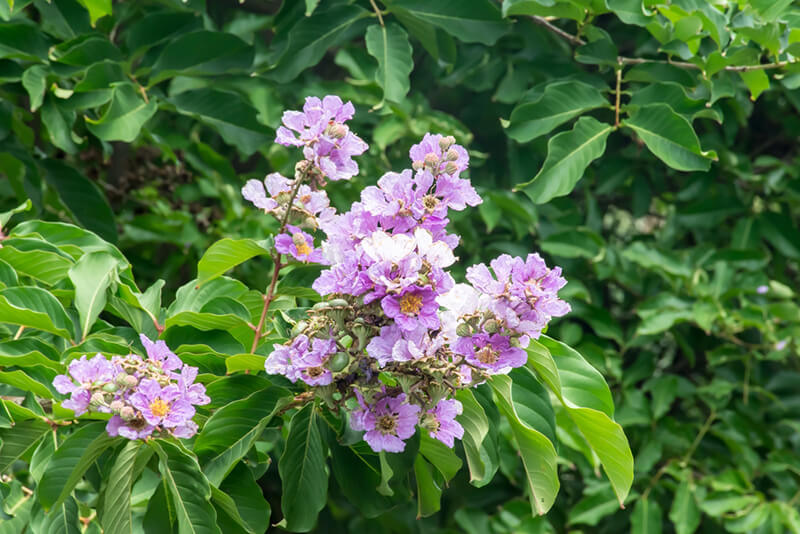 I honestly have no idea why scientists like complicating things. But anyhow - in normal human language these trees are called Crape Myrtle Trees.
These beautiful trees can provide your yard with color and shade all around the year. They bloom very well starting July and until the very first frost of the winter.
Their flowers bloom in various colors as well - pink, white, red and purple. They usually grow between 10 and 30 feet tall and 10-25 feet wide. But if you don't have the space to grow a mature crape myrtle tree then you can easily get a Dwarf Crape Myrtle that will grow to only 4 feet.
Unlike the Japanese Maple, you can get a mature Crape Myrtle from $14.95 to $79.95. And while you can find a mature crape myrtle at a reasonable price, a dwarf crape myrtle can cost you up to $119.95 and start from $49.95
Arborvitaes
When we talk about Arborvitaes, we have to mention that they're not just a tree; they also come in other foliage varieties like bushes and shrubs. But unlike our previous leafed friends, Arborvitaes don't bloom vibrant colored flowers. However, they do serve as a great tool for privacy!
People often use Degroot's Spire Arborvitae as privacy trees around their property lines and in their backyards since they can exceed seventy feet tall and twenty-five feet wide!
If we list the amount of shapes these trees can take you'd think we were talking about a geometry assignment! But yes they can be conical, mounded, look like a pyramid or round, or pendulous… it all depends on their cultivars.
And since most people use them for privacy, they usually buy them in large numbers or in tandem with some Italian Cypress, which can also be known as Leyland Cypress (something we will dive into later).
You can also get the tall type of arborvitae - Degroot's Spire or the Emerald Green for about $95 to $195 from www.shrubhub.com.
And if you're looking for the dwarf arborvitae which aren't really dwarf but they are shorter and smaller compared to the Degroot's Spire or the Emerald Green for example the Green Giant Arborvitae for around $60. The Golden Globe arborvitae bush however can start from $55.
Cypress Trees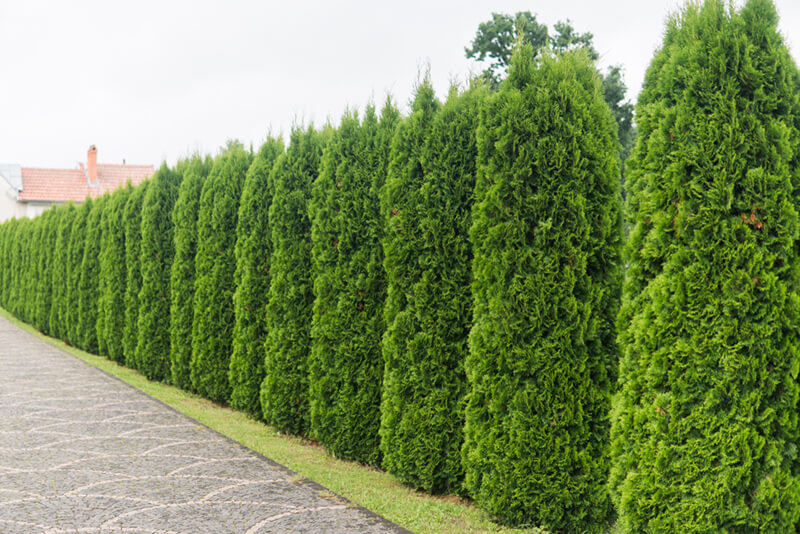 Here we'll talk about Italian Cypress trees which are also known as Leyland Cypress.
These tall, needle-like evergreen trees come from a big family of trees called Cupressaceae. They are mainly used for privacy for how tall they can grow; a fully-matured Leyland Cypress tree can be 6-25 feet wide and 5-130 feet tall!
They are very symmetrical when it comes to their shape, so they'd be great for people who like symmetry in their yards. Also, they're great for people who have larger yards - about an acre or more.
We recommend pairing them with Hazel trees or some evergreen Hellebores.
You can get an Italian Cypress tree starting from $18.98 to $79.98 depending on the maturity of the tree.
Next we'll take a closer look at a fruit bearing tree.
Olive Trees
As their name suggests, these beautiful trees aren't just for show. They can supply you with a yearly bounty of delicious olivers, or they can also be fruitless.
A mature Olive tree can grow as tall as 30 feet, while a dwarf Olive tree will grow 6 feet tall only.
They are great for providing shade or adding a vibrant green pop of color to your yards. In the spring, these trees can bloom yellow or white creamy colored flowers, and, depending on your olive tree variety, can supply you with a bountiful olive harvest. You also won't have to worry about having to replace it every few years, as an Olive tree can live for more than 150 years. Yes, you've read that right, more than a hundred and fifty years!
These fruity trees are on the expensive side of the spectrum but then again, you only need to get one of them for your yard to experience their amazing benefits. Typical backyard olive tree prices range from $500 to $1000.
Looking for More Advice on Trees for Your Yard?
ShrubHub's design experts are the very best at finding the perfect tree for your outdoor space.
We have so many trees that can be added to your yard regardless of what style you have or what purpose you need them for. You can have a professional 1-on-1 consultation with an experienced landscape artist and bring your dream yard to life.
For more ideas on how to incorporate any of the abovementioned trees visit our site at www.shrubhub.com