Plunge Pools And Other Small Pool Ideas
Published: 23/07/2022 | Updated: 29/03/2023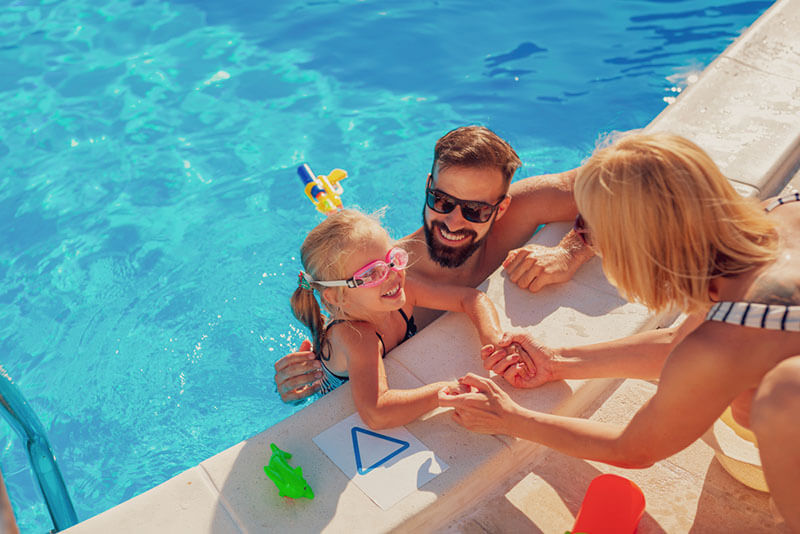 If you are tempted to add a pool to your backyard oasis, don't let the lack of outdoor space in your property discourage you from achieving your summertime dreams! If you're clever about your planning, and have the right assistance, installing a backyard pool shouldn't mean you'd have to sacrifice all your outdoor space or budget renovation with a traditional in ground pool; there are plenty of small pool alternatives in the maket for adding a water leisure product to your yard ranging from 12 feet and you could go even smaller if you just want a plunge pool to cool off in on hot summer days. For those of you with little (or awkwardly shaped) outdoor spaces, pools can be designed specifically to fit your yard's measurements; if you have a narrow but long space, lap pools might be just right for you, if you can only dedicate a small portion of your yard and budget to a pool lounging space, you could try social media's new favorite cooling alternative stock tank pools. The perfect option for homeowners who want a lovely addition to their outdoor space and are limited by square footage, should set their eyes on our latest obsession: plunge pools.


Here's all you need to know to figure out what works best for your space so you can have the perfect starting point for what'll surely become your favorite renovation project!
The best pool alternatives for small gardens
Plunge pools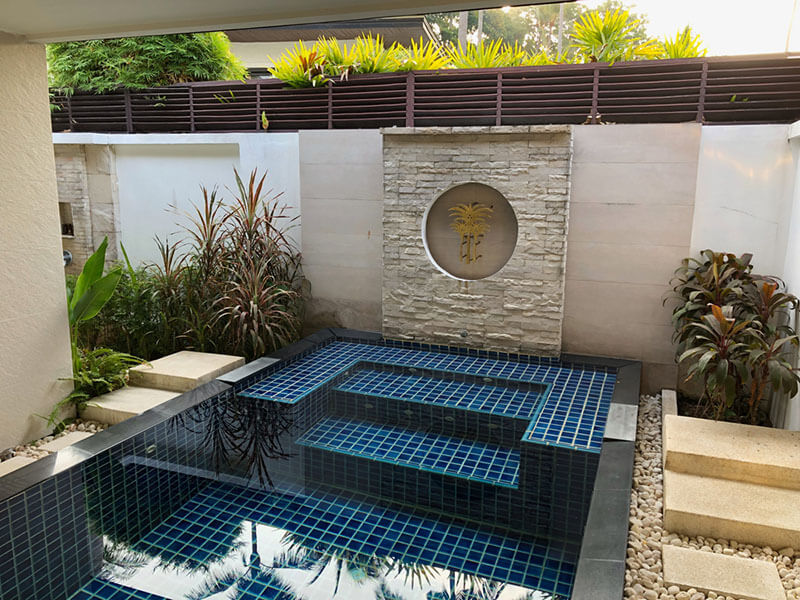 Plunge pools (also known as cocktail pools) are small and typically deep pools designed mostly for lounging or at-home fitness purposes. They are perfect for homeowners who don't tend to entertain large crowds of people in their pool area. Perhaps the main reason why you'd like a pool installed in your backyard is to cool off in the summertime, relax while enjoying a glass of wine or iced tea, or even for some at-home fitness exercises like water aerobics.
It's no wonder they are one of the best small backyard alternatives to the traditional swimming pool, and for numerous reasons too, some of which include:
Plunge pools can be installed in small outdoor spaces and can be maintained with a much smaller budget and, of course, less time and energy
They come in many shapes and sizes, they provide the perfect space to cool off on hot summer days and make for lovely water features. You can add a built-in fountain so that it'll look even more appealing, and most importantly, it'll add to the therapeutic function and relaxing ambiance of your garden
Plunge pools are perfect for small budget outdoor renovations, as they cost considerably less to install than regular swimming pools
You can customize them so they'll match your preferred style and they'll fit perfectly into any gorgeous landscaping design
Plunge pools are more environmentally friendly, they use less water, which is especially important for homeowners who live in areas affected by droughts; and they'll help you save on your electricity bill too, because you won't need to use your filters and heaters as often
For these, and many more reasons, we believe a plunge pool is a must-have for your renovation wishlist if you're looking to make the most out of limited outdoor space.
Stock Tank Pools
This space-and-water-saving, functional alternative is perfect for all DIY lovers out there! With an average investment of $600 (and up, if you desire), you can beat the heat without emptying your bank account; stock tank pools are made with inexpensive and durable materials, require little maintenance, and provide the perfect outlet for your and your family's entertainment.
The amount of online tutorials is endless, the list of supplies is minimal, and the end result is totally worth it! Not to mention, circular pools work perfectly in small yards, it can be significantly enhanced with exterior paint to adapt it to your style preferences; it's up to you! Average sized stock tank pools (eight-foot deep), can be completely filled up and ready for some outdoor fun in an hour or less, and if you add this to the three days it (usually) takes to build and install one, it means you'd have a brand new budget-friendly pool in less than a week!
Lap pools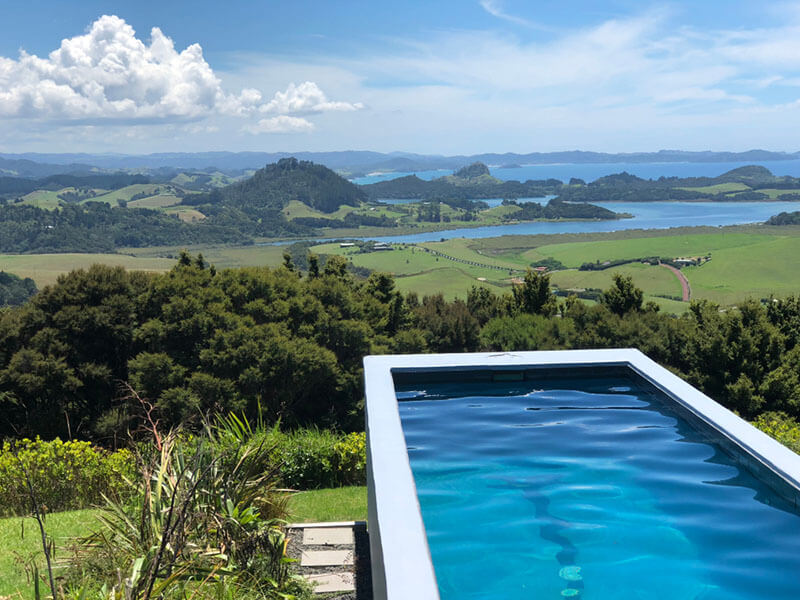 Long and narrow, lap pools are very trendy. They can serve as beautiful focal points, giving any yard a modern touch, but they can also be adapted to practically every design style, and are also great solutions for outdoor spaces that lack width, in which they can be installed for at-home exercise or fun swim parties.
Some pro tips:
Get a cover to reduce maintenance needs (leaves and bugs falling in your pool means more cleaning), this'll also help you maintain the pool's heat, making it more efficient and reducing utility costs in the long run
Carefully think about how and when you'll be using your lap pool, if you'd like to use it all-year-round, you'll most likely have to build a heating unit to keep it warm throughout the seasons
If you have enough room, you should consider adding an integrated hot tub to increase the pool's appeal, while also economizing space and making the pool itself an even lovelier addition to your outdoor oasis
Designing the yard of your dreams
These stylish pools for small yards prove that there's no square footage limit when it comes to crafting the perfect outdoor space, with with everything you desired and more!
Summertime is at its peak, and it will invite all of us to be out more, so why not make your outdoor space a more welcoming spot? Thoughtful landscape design is the key to creating the yard of your dreams, and the good news is you don't need to spend a lot of money to get this!
At ShrubHub we work with all sorts of properties, so whether you have a tiny yard in an urban area or a huge outdoor space in the countryside, we will help you transform your patio, yard, or garden, to make the most of your natural surroundings. Our entire process is done online, which means you can start your renovation from the comfort of your own home! With the guidance of an experienced Project Manager, we will bring your dream yards to life, and thanks to our very latest 3D technology, you'll know exactly how everything will look from an eye-level perspective as if you were walking through your yard.
No matter your lifestyle or preferences, there is always a landscaping design that is perfect for you, and our design professionals will consider your climate, yard dimensions, personal style, and landscape/hardscape requests to come up with a visually stunning and cost-effective design tailored for your unique outdoor space.s