Hardscaping and Water Features for Large Yards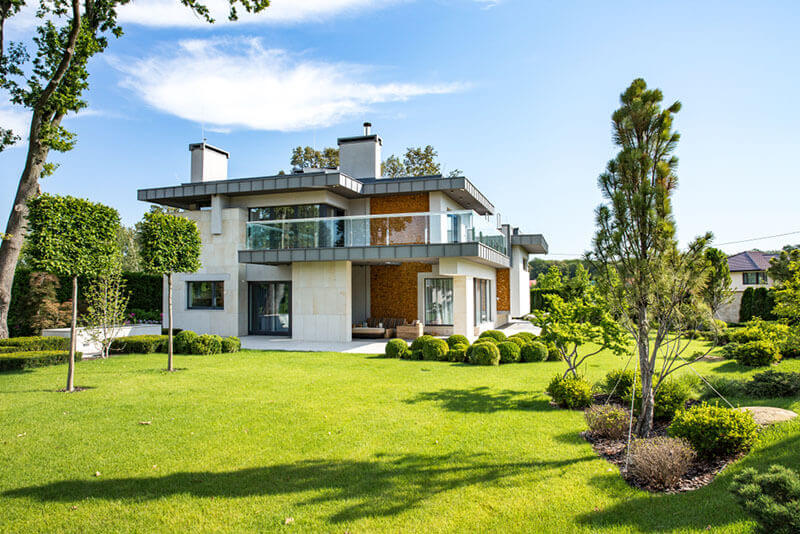 Taking the step into designing your yard is the best first step you can take when it comes to renovating your backyard and completing your dream home. Having a large backyard however you can make the designing process a bit overwhelming. We put together a list of things you should keep in mind to help the process go smoothly.


Choosing a Design Team
Choosing the right designer for you can be extremely difficult and costly. Design teams can go from $300 all the way up to $5000. Now we know those numbers can be scary but we'll get into one of the best affordable options towards the end.
Landscaping
When it comes to landscaping you need to focus on what you want to highlight, where you want to create pathways, grass strips you might need and the overall plant layout for your large backyard. Keep in mind whether or not you want to create privacy with big trees or bushes.
Landscaping can give you a great opportunity to add some fun colors for your backyard as well. Some plants are even a natural mosquito repellent! But always consider if you have little ones or animals in your backyard because some plants can be toxic to the little babies.
To Pool or Not To Pool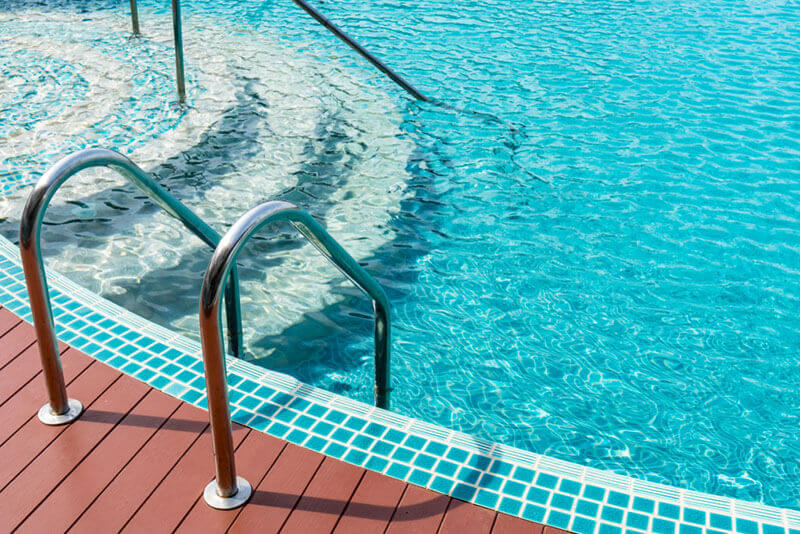 We all wanted a pool when we were younger in our backyards and that dream can always be a reality regardless of how high or low your budget is. If you have a higher budget going for a built in pool can open up the space and allow for beautiful light reflection. If your budget isn't up there, an above ground pool doesn't have to be tacky. Adding a wooden deck and some lounge chairs can add some eye catching elevation to your yard. The best thing about designing your yard first is you can always try out multiple options.
Outdoor Kitchens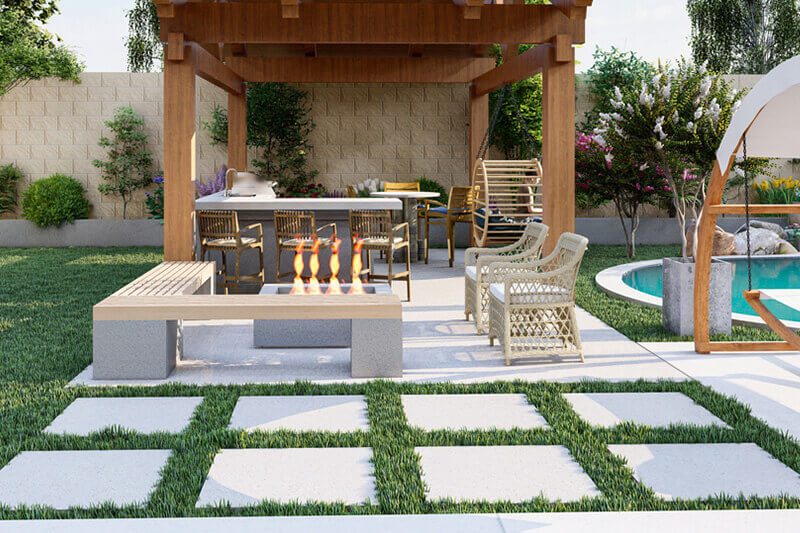 Sunshine days are always our favorite days for having over the friends and family for a one of a kind day in the sun with some tasty food! Outdoor kitchens are a great and relatively easy addition depending on how intricate you'd like to go.
Outdoor kitchens can start from a good grill and counter space to a beautifully spacious chef's kitchen with a pizza oven, bar, grill, fridge and counter tops. Depending on the space you'd like your outdoor kitchen in you can always use the space vertically with cabinets or go wide with a lot of counters. Figuring out what suits you best is the hardest part after that a good design and contracting team will do the job!
Pergolas & Gazebos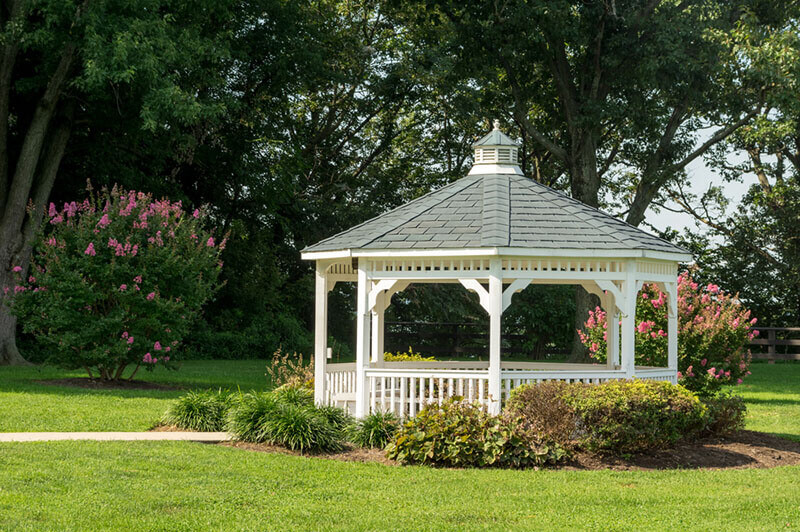 Although we all love some good ol' sunshine doesn't mean we want to stand the direct ray of it all the time. A gazebo or pergola is a perfect add for some welcoming shade and cool down space. Throw a few floating lounges, kick back and bask in the beautiful day without burning up!
Fireplaces & Firepits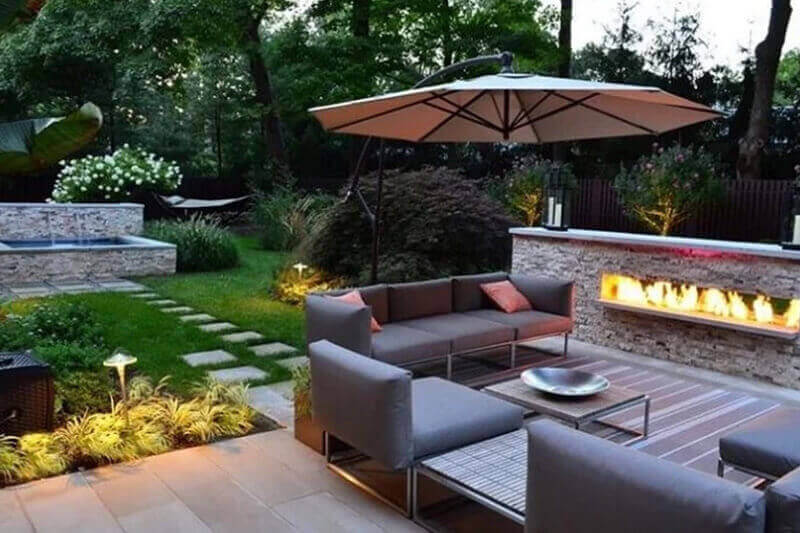 When the wintertime comes around we all tend to get very discouraged to use our backyard space which, surprise, does not have to be the case! Creating a cozy sitting area with either a built in fireplace or moveable fire pit is an ideal way to utilize your gorgeous yard year round!
Throw some blankets and fluffy pillows and sit around the fire for unforgettable memories.
Overall there are endless possibilities when it comes to designing your backyard which is why using a good design team is one of the most important steps. Most designing teams can go up to thousands of dollars but for a limited time only Shrubhub is offering a full large backyard design for only $300!
These designs give you the perfect chance to try out multiple layouts and keep playing around with the possibilities until you are 100% satisfied! When you're done Shrubhub will even provide you with a contractor to help you fulfill your dreams!
Check them out now for a special discount: ShrubHub.com