Increase Your Home Value With A Yard Upgrade Today!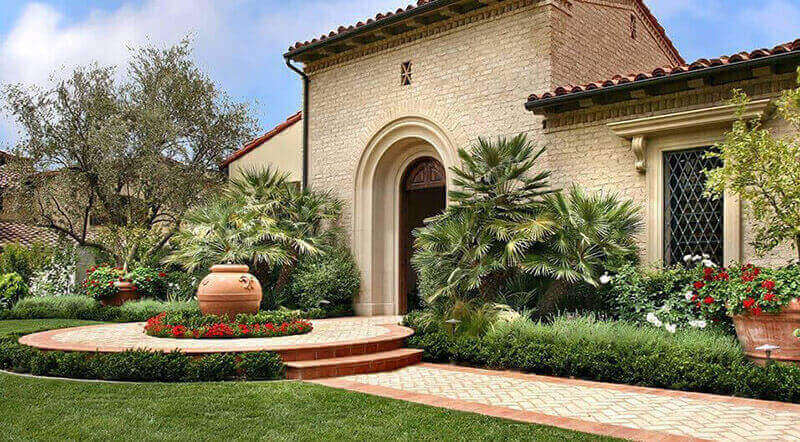 Even though the real estate marketing is currently at an all-time high, and property prices are booming, you can still find a way to maximize the value of your home! By investing in an easy-to-maintain landscaping project you can entice potential buyers to pay a higher price for your property when you are closing the deal.


In this guide, I will be providing you with easy ways to upgrade your yard and boost your home value, with minimal effort and maximum returns! All you need to do is enhance your curb appeal and the offers will come flooding in! The more attention you put into your home's landscaping and the easier it is to maintain, the more value potential buyers attach to your home! The value increase can be anywhere from roughly 5% to 12% higher, depending on where you live and how competitive the current market is where you live.
You may be wondering where to begin on your yard upgrade or what to do to boost the value of your home through landscaping, don't worry here are a few low-hassle and easy ways to get that curb appeal!
ShrubHub offers professional yard designs in any style for under $100. It's a pretty bare bones deal, but their price is unbeatable and it's perfect for anyone even THINKING about a yard renovation.
Pro-Tip #1 The Greener The better
Keep your yard vibrant and full of color by planting, trees, shrubs, flowers, and keeping your lawn freshly trimmed and mowed. Be very strategic about your tree placement to ensure that no potential root damage to the home's foundation occurs or that falling branches cause any damage to your property. Always keep your hedges freshly trimmed and neat looking, and for plants that need pruning in order to thrive do not neglect them and prune them when needed. The key to curb appeal is a freshly trimmed, easy-to-maintain green yard, so be very meticulous about upkeeping your garden!
A freshly mowed green lawn attracts passers-by and potential buyers as it allows them to imagine what living on this property is like. They picture starting a family and playing outside with their children or enjoying a relaxing breezy summer day on the lawn. A tidy lawn is always a great way to attract potential buyers so be sure to mow it regularly and be very wary of weeds as they can drag your property value down! Mulch is a great way to keep your lawn fresh, retain its moisture, and deters weeds.
Pro-Tip #2 Elevate Your Front Walkway
The first thing potential buyers see is your front walkway. They picture the day they first receive the keys to their new home and walk down a well-light, stone pathway to their new future. By ensuring that your walkway is picture-perfect you are allowing potential buyers to envision a future there, to achieve this flawless aesthetic use of rockscaping and lots of green. Build a rocky walkway with plants on either side, you can also add spot lighting to light up the pathway at night.
Pro-Tip #3 – Never Shy Away From Landscape Lighting
Lighting is not only a great way to enhance the security of your home, but it is also a fun and creative way to improve the overall look of your property. Lighting also enhances your home's curb appeal by lighting up the silhouettes of your trees at night and illuminating your front walkway and patio. There are several light fixtures you can use for your yard, you add hanging string lights around seated areas for a cozy modern aesthetic, you can add hanging lights to walls or tree branches you can even add spot lighting to illuminate and accentuate certain areas in your yard during the night. Lighting not only enhances the appearance of your yard but according to several realtors, it can also provide you with an ROI of 50-60%.
Pro-Tip #4 Build A Modern Firepit
A fire pit is an arguably universally beloved home feature, perfect for families, young couples, and anyone who loves to host and entertain guests," says de Jong. Firepits are greatly admired by the entire family, not only do they provide warmth on cold winter nights that you want to enjoy outside but they also provide a great source of entertainment for you and your loved ones. One added bonus to a built-in modern outdoor fire pit, it can possibly earn you a substantial return on your investment and can even earn you up to 80% of your ROI.
Pro-Tip #5 Invest In An Efficient Irrigation System
Investing in a good irrigation system not only guarantees that you will not have to get your hands dirty and drag heavy watering hoses around your yard, but it can also improve the overall value of your home! Most potential buyers are looking to invest in a hassle-free home which is why this is an invaluable asset to have in your yard. Nowadays lives are very busy, with 9-5 working hours, picking the children up from school, taking them to soccer practice, and people no longer have the desired amount of time it takes to water and hose down their yards. With an automatic irrigation system, you can set the exact desired timings for watering your yard as well as which areas need more care than others. Potential homebuyers love the look of landscaping but rarely want to invest the time and effort in caring for it which is why an automatic irrigation system is a lifesaver and has the added benefit of an ROI up to 75%!
Pro-Tip #5 Stick To Eco-friendly And Sustainable Landscaping
There are a number of ways you can maintain an eco-friendly and sustainable yard, you can use native gardening, meaning sticking to plants that are already locally grown and acclimatized to your region. You can also opt for low-maintenance, drought-tolerant plants that require very little watering to survive, succulents and cacti are perfect options for this, you can even plant olive trees in your sustainable yard! Another form of eco-friendly landscaping is Xeriscaping, which is when you plant drought-tolerant plants in a surrounding Rockscaping area, not only is the aesthetic of this technique incredibly unique and picturesque but also it is a great way to conserve water. For potential buyers with a brown thumb that care for the environment, this is a great option that will add value to your home as not only will they appreciate the low to no hassle, but they will also appreciate the water conservation and eco-friendliness.
Pro-Tip #6 Invest In A Patio For A Maximum ROI
Patios are not only a source of entertainment for the whole family as well as a place to have outdoor get-togethers in the comfort of your own home, but they are also a great investment to make in order to skyrocket the value of your home!
Realtors are always advising homeowners to invest in building a solid, low-maintence patio as they value homes with patios at higher rates. When investing in a patio make sure to use a foundation that is durable, long-lasting, weather-resistant, and easy to clean and maintain. There are several flooring and furnishing options for your patio that you can use to ensure a hassle-free and easy-to-maintain patio. You can use marble tiling, stained concrete, and even wood replicas as they are not susceptible to water damage.
What Next?
For more tips and tricks on how to increase the value of your home through landscaping visit www.Shrubhub.com! For a limited amount of time, you can get yard design ideas that will help you boost your home value starting from just $100! Don't miss out!