How To Design Your Yard On A Budget: 3 Designs, 3 Wildly Different Price Points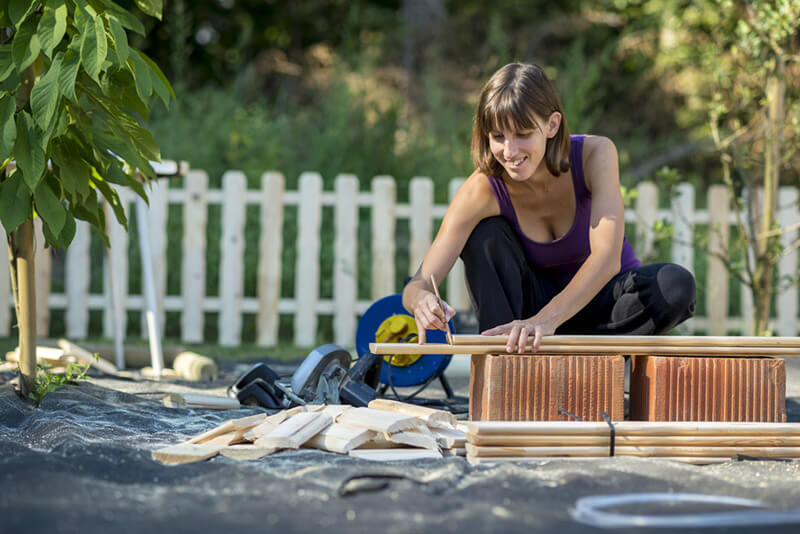 We all hear the word budget and immediately start to panic because we know we have so much we want to do but can't let our imaginations get carried away because we are limited to a budget. But what if I told you there's a way to let your imagination run wild and all within whatever budget you have set for yourself. Designing your yard is stressful enough, let us take off some of the load by offering you advice for 3 completely different price points depending on the type of budget you have set for your yard and help you achieve everything you desire whilst staying within that budget of course!


Low To No Budget!
Who doesn't love a good makeover? But do you know what everyone loves more than a great makeover? One that doesn't break the bank! We know times are tough right now which is why some of us need to make sure to keep that budget nice and tight. No need to worry though, we've got you covered! There are a variety of ways you can achieve your dream garden without having to go over your budget. Low budget doesn't have to mean low-quality or unattractive, if you follow these affordable yard design tips, we can help you design a beautiful and vibrant yard all within the low budget you have set.
Pro-Tip #1 - DIY Planters
We all know how expensive it can be to buy new pots and planters, especially for bigger plants, so why not skip the hassle altogether and use random things lying around your house to make our planters? Sounds too good to be true, right? Well, with these tips we can help you make beautiful planters that are just as good, if not better than any store-bought ones, without spending a ridiculous amount of money! The best part about DIY is that a lot of it includes recycling so not only are you saving your money, but you are also giving back to the environment by repurposing materials!
- Coconut Shell Planters
If you want to turn your yard into a tropical jungle with a very low budget and save our planet, this option is perfect for you! Using coconuts as planters may seem like a rather odd choice, but trust us when we tell you with this option the possibilities are endless and the end results are stunning. With coconut shells all you need to do is consume the inside of the coconut and save its outer shell, drill or hammer a few small holes on the bottom carefully for drainage, fill up with soil and add the plant of your choice. Succulents such as the Zebra cactus, the Sempervivum succulent, the Flower Dust succulent, the Mammillaria Cactus, and the Stonecrop are perfect for this option. You can use them as centerpieces for your patio table or arrange them nicely on a slightly raised surface such as a concrete fence or steps. If you are an artistic crafty person, you can even go the extra mile and carve into each coconut shell any design you like, with a little time, patience, and talent these can turn out beautifully.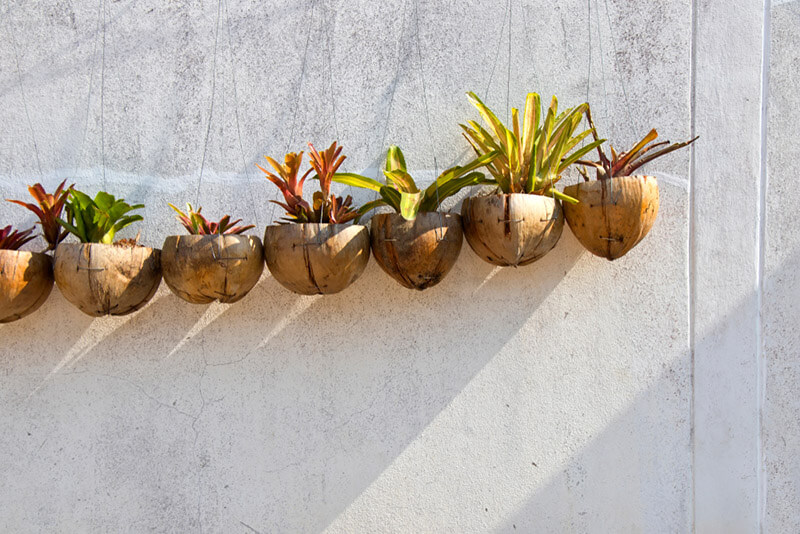 Coconut planters also make for beautiful hanging planters. All you need to do is drill their bottoms for drainage then wrap twine or rope around the coconut shell, you can braid the rope or twine for a more artistic, rustic look, then add your soil and for this option, I always recommend a dangling plant as they look beautiful and make you feel like you are on a tropical island. For this method, I recommend using the Pothos or the Philodendron as they look gorgeous cascading down the coconut shell. You can hang these planters anywhere in your garden, on a low-hanging tree branch, across your patio, against empty areas on your walls. Coconuts are versatile and make beautiful plants and most importantly they are bio-degradable and eco-friendly, so you will not only save a lot of money using them but you will also give back to our planet!
- Vertical Pallet Planters
Cover up those empty wall spaces with a beautiful and vibrant vertical garden using pallets! Vertical gardens are a great way to make use of empty spaces and give your yard a lusher and more vibrant feel. You may be wondering why pallets are used for vertical gardens, simple, much like a regular garden, a vertical garden requires a variety of different plants that grow on each panel within the pallet to give the effect of a garden that is growing upwards to vertically!
You can do a lot of things with your pallet, you can paint it bright and vibrant colors that go with your patio furniture, you can leave it as-is for that wooden boho vibe, and you can even decorate it with pebbles or rope. Once you have decorated your pallet now it's time to plant it! You can use a variety of plants for this option, but it would stick to drought-tolerant plants such as succulents. My favorite plants to use with vertical gardening are the Pothos, the Westeria, and the Hydrangea as not only do some of them bloom gorgeous flowers, but they also drape down the wooden panels beautifully.
The next time you walk past your local store check the back for pallets that have been left behind and take them home for a zero-budget gorgeous design option!
- Recycled Wooden Box Planters
Wooden boxes or crates can be turned into extremely easy-to-make, low-maintenance planters. All you need to do is use the original pot the plant came with and pop it inside the wooden box to cover the unattractive original planter. To design your boxes or crates you can get as creative as you like, turn it into a family painting activity, and paint your boxes different colors that match your patio furniture. You can glue shells or pebbles to your boxes to make them even more striking if painting them doesn't make enough of a statement for you. You may be lucky enough to find wooden crates or boxes behind your local grocery store, but it's okay if you don't, they are sold at a variety of different price points at your nearest stores!
Pro-Tip #2 - DIY Outdoor & Patio Seating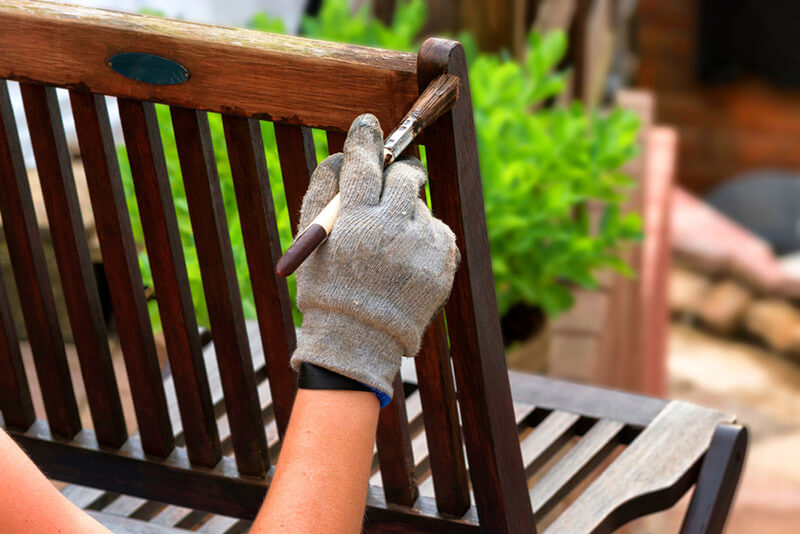 Pallets are not only useful for planting but they are also extremely versatile and with the right tools can be turned into breathtaking outdoor furniture! This may sound farfetched, especially for those of us who are more practical, but for this option, you need the artistic side of your brain to take over! Pallets are readily available at your local hardware stores at very affordable price points. All you need to do is sand them down and paint them to turn them into outdoor furniture. For pillows, you can staple old sheets to cut out pieces of sponge. You can also turn wooden boxes and crates into small outdoor coffee tables or stools. There are plenty of videos you can find online to help you DIY your own pillows and outdoor furniture on a very affordable budget.
Pro-Tip #3 - Add Swings and Hammocks
Swings and Hammocks make an extremely budget-friendly and cozy addition to any yard. With the right décor elements, you can have your very own relaxation. Individual wooden swings are perfect if you are going for a rustic style and look very pretty hanging under a tree especially if their handles are made of rope, they also give a very nostalgic touch to your yard.
The next time you get a flat tire and feel like tossing out the old tire, don't! Use the tire and DIY your swing, not only will you be repurposing, but you will be upgrading your yard design for virtually nothing with a very useful element that is fun for all!
You can also opt for crochet swings which look extremely elegant and come at a variety of different price points! If you're brave enough, you can even try to DIY them yourself!
Average Budget
Just because the budget for your yard is average doesn't mean your yard has to be average-looking! There are plenty of ways to transform your yard into a beautiful and vibrant garden that is well suited to your budget!
Pro-Tip #1 – Invest in Hardscaping & Water Features
#1 – Invest In A Patio
Patios make or break your yard. The right cozy patio could allow you and your family to enjoy most of your time outdoors rather than cooped up indoors! They are also great features to invest in as over time you can see a return on that investment as they increase the resale price of your property. Picking the right design for your patio can be tricky which is why I would advise you to choose durable outdoor fabrics that will last for a good few years! You could design a cozy boho patio with wooden elements and crochet poofs and pillowcases, you can even add a small outdoor bar cart full of your favorite liquors to enjoy on a breezy summer night!
#2 – Add An Outdoor Dining Area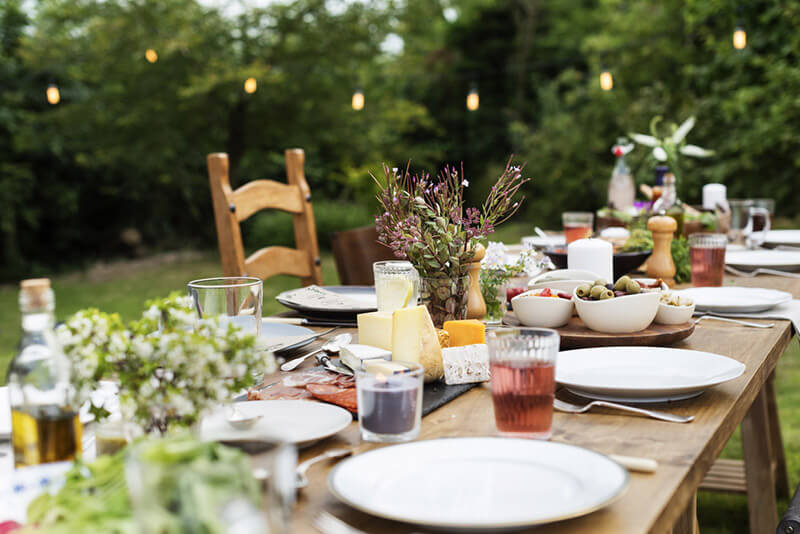 Outdoor dining areas do not necessarily have to be a large dining table that seats up to 10 people, an outdoor dining area could range from a small breakfast nook to a glass dining table that seats your whole family! There are plenty of affordable dining sets at your local furniture stores that you can install in your yard to make lasting memories with your loved ones!
#3 – Add Patio Swings
Swings aren't only meant for a kids playground, adults love them just as much! Picture a breezy spring morning, the sun is shining, your flowers are budding, and birds are chirping, you walk out onto your patio with a nice warm cup of coffee in hand, you turn to a large patio swing, you take a seat and take a sip of that nice fresh coffee whilst admiring the sunlight. I don't know about you, but nothing sounds more relaxing to me!
#4 – Add Rockscaping Features
There are a variety of rockscaping features you could add to your yard to elevate it. You could create a Zen Garden with a small sculpture and beautiful hand-picked stones, you could make a stone path that leads to each seated area in your yard, or you could even design a firepit using stones and rocks that you and your entire family can enjoy!
#5 – Build A Small Above Ground Pool or Hot Tub
Aboveground swimming pools are not only fun for the entire family, but they are also perfect for an average budget yard. Not only is installing them a lot less costly and much easier than a dug-up pool but they are also very easy to maintain and do not take up as much space! There are also a lot of affordable above-ground pool and hot tub options that you can find readily available, but before you take the plunge do your research to make sure you pick the options best suited to your yard!
#6 – Add Small Water Features (bird bath, small waterfall, small pond)
Water features can vary from bird baths that attract beautiful local birds to small rocky waterfalls to small ponds which you can fill with brightly colored goldfish. The main benefit of adding water features is for aesthetics, they can be very compelling and can elevate any empty space in your yard!
Pro-Tip #2 – Carefully pick out the best plants for your yard
When deciding on what you want to plant in your yard you need to be very strategic. Think about where you are located, are you in Southern California, North Carolina, or even Texas, or are you in our colder states, New York, Boston, or Philadelphia? Depending on where you are in the country, you can pick plants that are best suited to your climate, one way of making sure that you invest in plants that are certain to thrive in your climate is by native gardening.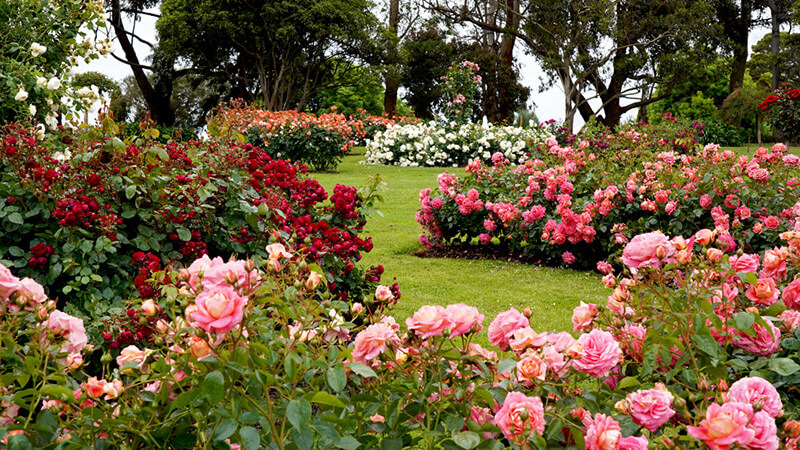 Native gardening is when you choose to grow plants that are native to your area, meaning they can be found naturally growing there. Do a little research and find out which plants are native to your state and use them to grow a beautiful and vibrant garden in your yard. It is also important that you invest in trees that provide shade, not only do they offer shade for you and your loved ones to escape on those blindingly sunny days, but they also offer shelter and perfect growing conditions for other types of plants that thrive off more shady areas.
You can also opt for drought-tolerant and drought-resistant plants, these are normally found within the succulent or cacti family and not only make beautiful additions to your garden but will help you cut down on water bill costs.
Pro-Tip #3 – Invest In An Automatic Irrigation System
Investing in an automatic irrigation system is not only a great way to track and cut down your water bill costs but it is also a great way for you to make a minimal effort when taking care of your garden. Your automatic irrigation system can be programmed to run during certain times of the day, such as, early in the morning or late at night. You can even program to set different schedules for different plants depending on their watering requirements. This option may be costly at first but down the line, it doesn't just save you money it also saves you time and effort, no more lugging around heavy hoses and watering down your garden and wetting your clothes, no more stepping in muddy puddles, all you need to do is angle your sprinkler heads on your plants and sit back and relax!
Ultra-Luxe Budget
Ever dream of having your own luxurious 5-star resort-style yard in the comfort of your own home where you can host fabulous parties and be the talk of the town? Is budget a non-issue for you and you are willing to go as big as you want to achieve the most lavish and glamourous yard in your neighborhood? Well, we would love to help you achieve your goal of designing the ultimate lux yard with all the glamorous resort-style flairs you wish for! Here are a few design ideas that will help you turn your luxurious yard into a wonderland that will leave anyone who visits your home in awe!
Choose The Right Theme For Your Yard
Luxury doesn't necessarily mean over-the-top, there are a variety of different design styles that will help you achieve the utmost luxury without having to worry about exaggerated elements that may turn tacky!
You can go for a chic minimalistic design which is very popular amongst celebrities nowadays, minimalistic designs are extremely elegant and can be very calming, they are also perfect for those of you who don't enjoy crowded elements but would rather a few stand-alone beautiful focal points that make up the yard.
You can go full tropical and design your yard the same way a luxury resort off the coast of Hawaii would, with tiki torches, statues, palm trees, and even a waterfall!
You can design your own meditation garden with statues and a gong and a beautiful rock garden. The possibilities are endless which is why we are here to help you decide which design style is best suited to you!
Hardscaping Is Your Best Friend
The main thing that can transform your yard from an average to super luxurious is the amount you invest in hardscaping! There are so many hardscaping elements that you can add to your yard that will give it the feel of a luxury resort. We have listed our top 3 luxurious hardscaping ideas below:
#1 – Outdoor Kitchens
Outdoor kitchens are not only extremely useful for a cookout, but they are also crucial for hosting fancy dinner parties, with an outdoor kitchen your chef will be able to whip up delicious entrees for your guests. Outdoor kitchens are crucial for an elegant yard as they are extremely functional and make family gathers much more special. Compliment your outdoor kitchen with an outdoor dining area for you and your whole family to enjoy.
#2 – Outdoor Bars
What could be more exciting than an outdoor kitchen? You guessed it, an outdoor bar! During the past few years, most of us missed the feeling of heading downtown to the hottest new bar and we grew to understand how to use every inch of our homes to entertain us. Now more than ever we can appreciate the value of having your own bar in the comfort of your own yard! You can decorate your outdoor bar however you like, you can have your own tropical tiki bar, a chic speakeasy-type bar, or even just a classic backyard bar. You can even take it a step further and build a bar inside your pool!
#3 – Large Patios/Gazebos/Pergolas
Patios are a staple to every yard! Your yard would not be complete without a fabulously furnished patio. Not only are patios used for the entertainment of the whole family but they are also a great investment option as they increase the resale value of your home. Patios can be used to enjoy a nice cup of tea on a breezy summer afternoon, for hosting guests, and even just to sit back and enjoy a good book. Building a large pergola around your patio will not only add shade to your patio but it will also add an even more luxurious touch to it and will elevate your yard. You can even decorate the pergola with flowing curtains to give it a more rustic design and protect yourself from pesky mosquitos.
Gazebos also make beautiful focal points in your yard especially when placed on their own surrounded by blooming shrubs and rockscaping elements. They are also perfect for backyard events as they can be decorated however you like and look beautiful.
#4 – Outdoor Spa
Yes, you read that right! You can design your outdoor spa with all the works, a sauna, steam room, and even a massage room perfect for those of you who love to pamper and treat yourselves in the comfort of your own homes!
#5 – Build Your Outdoors Own Tennis/ Basketball Court or Gym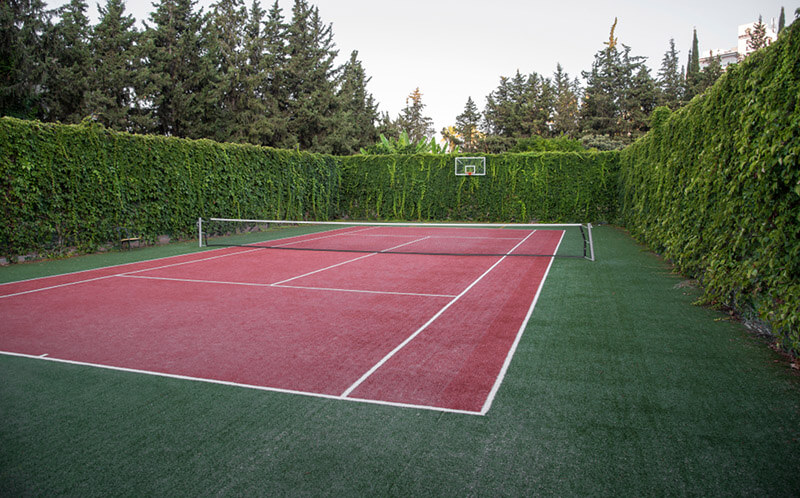 Whether as a hobby or as a great form of exercise when you build your own sports court in the comfort of your own home you will no longer need to drive for miles to your local country club, you can simply walk down to your private tennis court and play a one on one match with your private coach. Private yard gyms are also perfect for those of us who keep subscribing to gyms only to use your membership once a month when you find the time. We can often be deterred from using our local gym memberships due to having to drive down in traffic after a long day at work only to get there and find all our favorite machines occupied. With your private gym, you can skip all that hassle and work out in the comfort of your own home.
#6 Horse/Pony Stables
Whether you just love horses or have a member of the family who is a medal-winning equestrian champion a horse stable is the perfect addition to your yard. With a private stable, you can make sure your champion horses get the nutrients and care they need to continue racing. You can even add small ponies to your stables for the little ones to care for and enjoy!
Don't Forget Water Features
#1 – Pools, Pools, Pools
There's not much to say. It wouldn't be luxury without a pool! Pools are so much more than a fun activity to partake in occasionally, having your own private pools shows you have status and is the best way to show off! Your private pool means you can host pool parties or lavish dinner parties in your yard with tables beautifully decorated around a gorgeously lit pool. Pools are not just meant for jumping into and splashing around, they are a beautiful centerpiece for your yard and are, most of the time, the main focal point of your yard which is why choosing the correct pool style is crucial!
From a tropical paradise pool with a rocky waterfall surrounded by gorgeous blooming trees and flowers to a cool desert-style pool with intricate hardscaping sculptures, to a vanishing edge pool, or an infinity pool the possibilities are endless! Why stop there? You can even build a water park-like slide in your pool for all ages to enjoy!
#2 – Jacuzzies
Why just stop at a pool when you can take it a step further and have your jacuzzi? The best thing about jacuzzies is they are used year-round, even during the coldest of winters! Just sit back, relax, and feel the jets pumping away and massaging your back as you sip a nice, chilled glass of wine in your gorgeous jacuzzi. It's always a good idea to match the style of your jacuzzi to the style of your pool, so if you're going for a tropical paradise pool make sure your jacuzzi compliments and matches your pool's style.
#3 – Fountains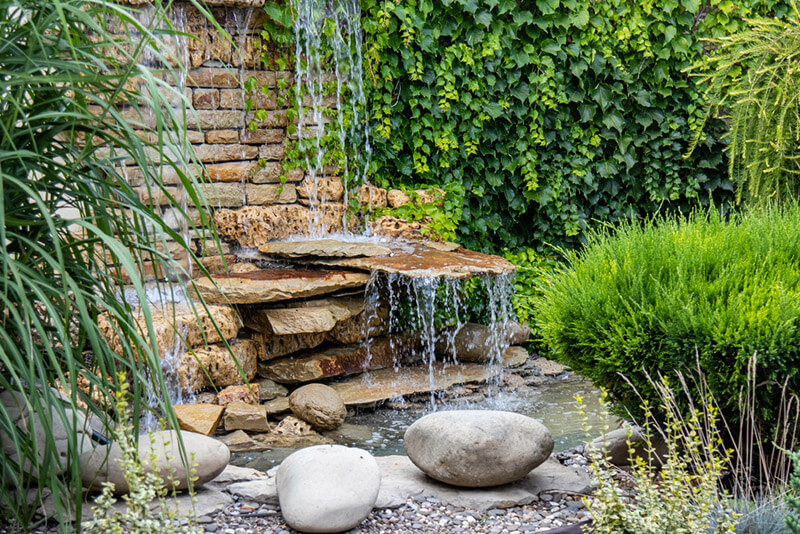 In every movie about a royal family living in a beautiful castle, there is always 1 common theme, they always have a gorgeous fountain as a focal point in their yard, if not a few fountains! Fountains are pinnacles to achieving luxury and elegance, a resort-like yard would never be complete without a beautiful marble or granite masterpiece that brings everything together. You can even fill your fountain with beautiful brightly colored fish such as Japanese koi, catfish, or even goldfish!
What's Next?
For more online yard designs that can help you transform your boring, plain yards into wonderous paradises, visit www.Shrubhub.com!
Our experts at ShrubHub have years of experience in the landscaping business and have transformed the most challenging yards into beautiful havens. With clients all over the country, no challenge is too big or too small! We can help you achieve the yard of your dreams within the budget you have set. For a limited summer offer, we have design ideas starting from just $100 so hurry up and visit ShrubHub.com!