Highlighting Your Outdoor Lifestyle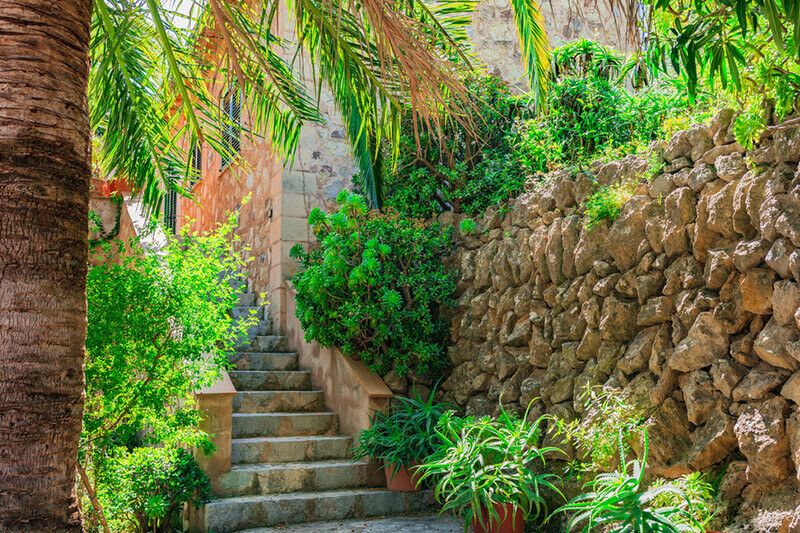 Renovating can not only be hectic and chaotic but also extremely overwhelming and exhausting which is why we put together a list of some tips and know-hows we want you to have to not only make the process easier, but more enjoyable and efficient. Renovation doesn't always have to be difficult, it can be enjoyable and easy to beautify your yard.


Highlighting Your Outdoor Lifestyle
Your outdoor lifestyle goes beyond just a few plants or hedges, choosing your outdoor lifestyle will set the tone for everything in your renovation, the selection of furniture, tiles, pavers and plants.
Looking for a modern look? Add some clean cut plants and minimalist fire pits while sticking to a neutral color palette. Loving the Mediterranean look, add some colorful blue and white tiles with a gorgeous vine cascading your water fountain. Craving a more Spanish look? Go for a more desertscape look with a sandy color palette.
Your outdoor lifestyle will help set the mood for everything to come including your backyard parties!
Start With Landscaping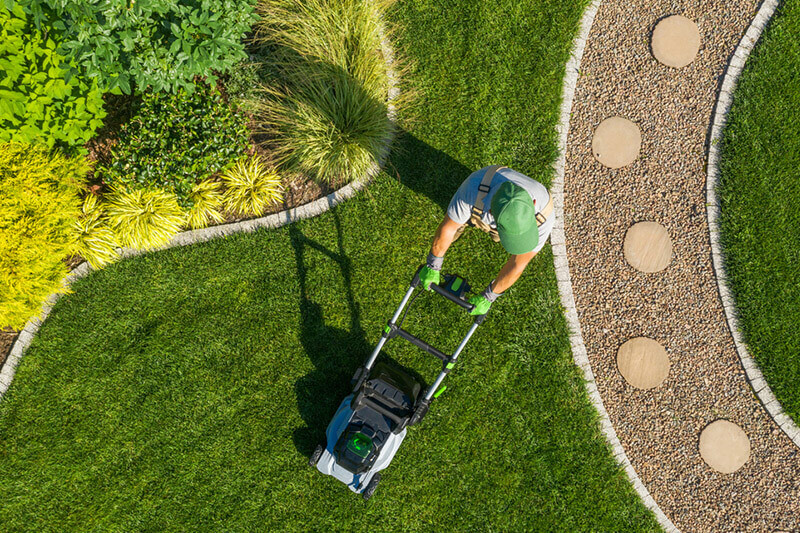 Once you figure out what you want regarding the lifestyle of your backyard the best place to start is with the landscaping. Figuring out what plants you'd enjoy, the layout of grass, and whether you're going to go for a more lush or minimal look. These can all be great ways to transform your backyard completely quickly and cost effectively.
Look At Every Aspect & Factor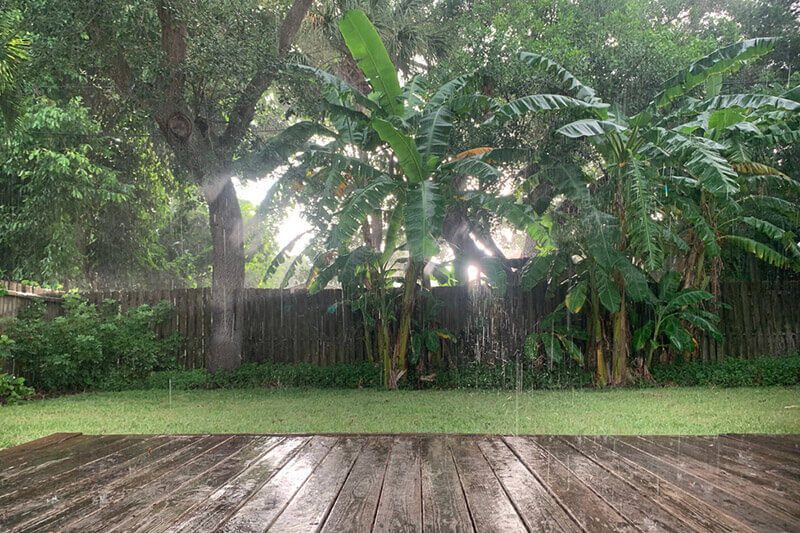 No one can think of everything, but it's nearly probable that there are a few things in your backyard right now that you wish you could change. However, don't let those be your sole considerations. As you plan out your backyard makeover, keep in mind the current weather, seasonal changes, and how you would like to use the space for you and your family. Is a screened-in back porch more your style, or do you prefer a sun tent with mosquito netting in the middle of the backyard? Depending on the season, how will everyone stay cool or warm? These aren't the only things you should ask yourself, but they're crucial.
Choose A Design That Works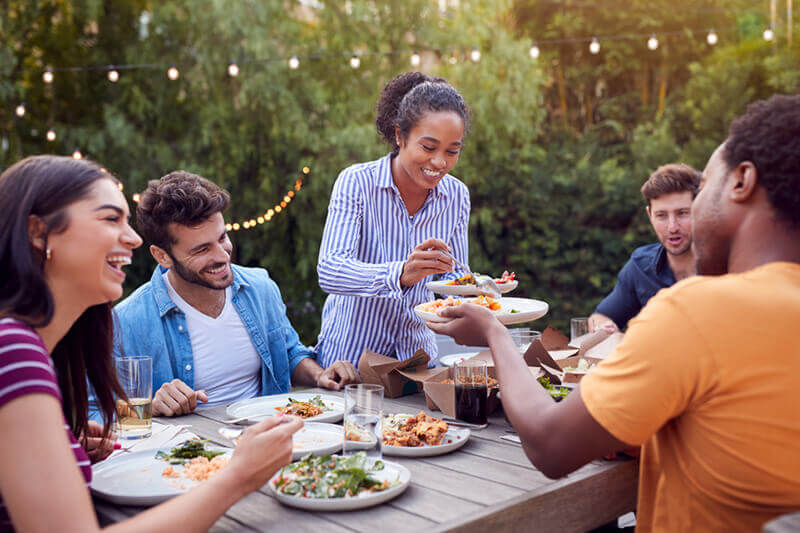 As much as we only want to focus on aesthetics we also need to look carefully at the functionality of our design. Does it serve the purpose we need it to serve? Is the seating area large enough to accommodate my needs? Does this outdoor kitchen have everything we need for a BBQ gathering? Looking at functions like these are crucial in ensuring your design remains functional and enjoyable for years to come!
Lighting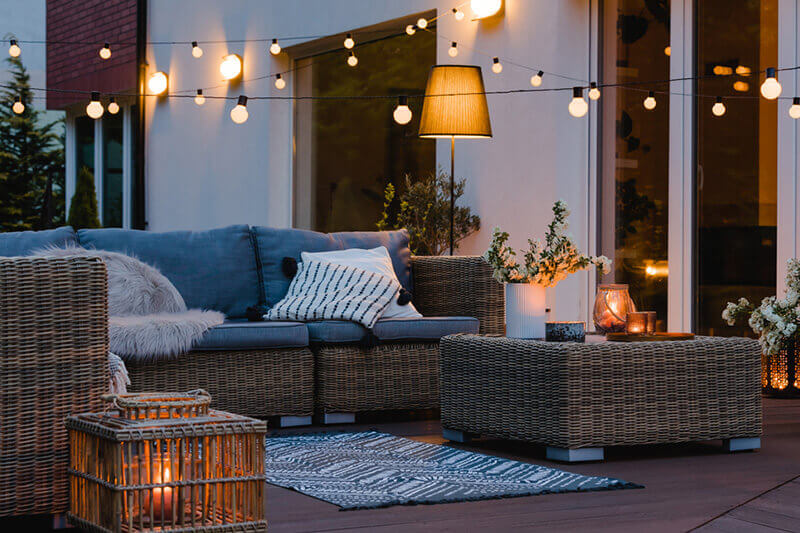 Darkness comes extra quick in the winter and sometimes the lack of illumination just creates an eerie vibe you may not be comfortable with. Late night party? Guests coming over late? Uncomfortable with the darkness on your porch? Whatever the reason is, some lighting hidden on your patio can always add that extra touch to your home and always help you feel safe and secure. Not to mention stylish!
Entertainment Spaces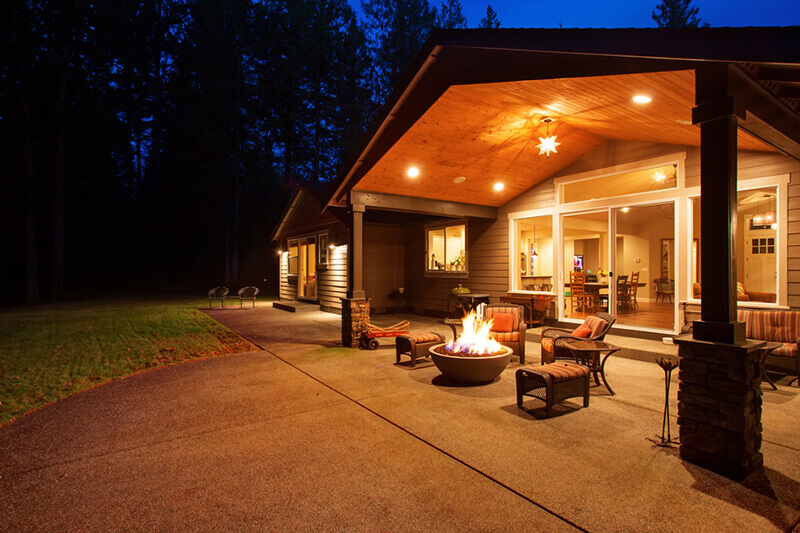 Make sure you choose materials and treat surfaces that will require minimal upkeep on your part, whether it's a patio or deck, a seating area, or an en-suite outdoor kitchen. Pressure washing your patio or having to replace your deck because it wasn't properly sealed against the weather and foot traffic is the last thing you want to do. Outdoor textiles that can withstand the elements and sunshine are also important for furniture and other outdoor fixtures. Otherwise, cushion covers, sunshades, and outdoor living tents may need to be replaced on a frequent basis. Keeping items low-maintenance will help you save money in the long run.
Water Features & Shade
A small pond or water feature with a fountain to aerate it helps maintain the humidity in your gathering space tolerable all year long while also adding a pleasing aesthetic and acoustic effect to your outdoor design.
Furthermore, strategically planted shade trees can be just as efficient as running an air conditioner all day and night in cooling your gathering room and the sunset side of your home. Using natural shade to save energy and keep your outdoor living space cool and comfortable throughout the hotter months of the year is a must.
Privacy
Sometimes we absolutely fall in love with a house that is just a little bit too close to the main road, or maybe we just prefer a little extra privacy around our front doors, regardless of who you are we can all agree nothing is wrong with a little bit of privacy here and there and when it comes to privacy you have a million and one options.
Tall Trees can be such an amazing, natural way to get some privacy while still keeping to the aesthetic of your house and front yard, make them fruit trees and now you have some yummy produce while you're at it!
Fences can be a great barrier if you're someone who likes a lot more privacy than trees can provide. Now add some plants, bushes, hedges and you've completely transformed your front yard without just having a plain ugly fence.
Bushes & Hedges : If you're someone who would like minimal privacy, lush bushes and hedges can be a fantastic alternative. They provide a good amount of coverage yet are very subtle in their intention and can create a great atmosphere for your front yard.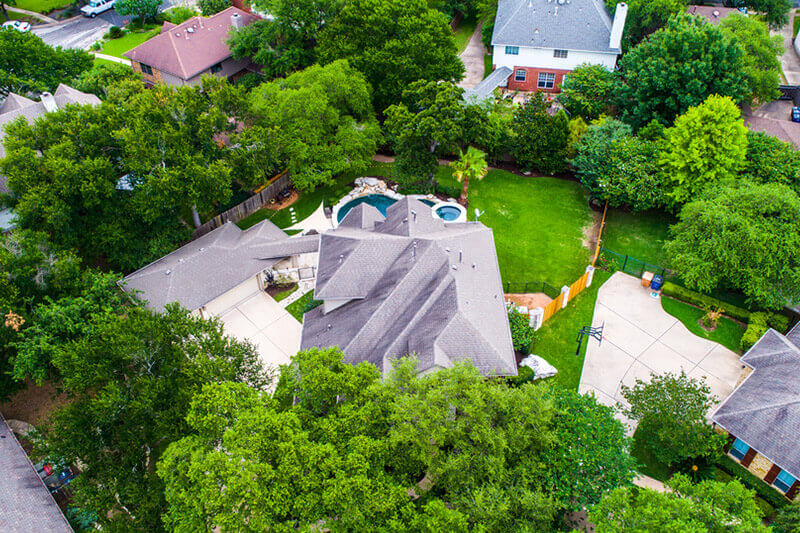 There are so many ways to get some privacy so we'll make sure to give you guys an entire article dedicated to it, stay tuned!
Turn your renovation into a paradise with us by your side!
Keeping everything we mentioned in mind, the minor details of it all can be time consuming and tedious but with a good designer and design you can achieve it all!
Don't know where to start? Shrubhub provides excellent 3D Design packages that help you fully design your front or back yard in full all online!
Find out more about it here: ShrubHub.com