Fall Is The Best Time To Design Your Yard At A Discount!
What Are You Waiting For? Join 50,000+ Happy Homeowners and Get Your Yard Designed by a Pro!!
Sign up now for under $300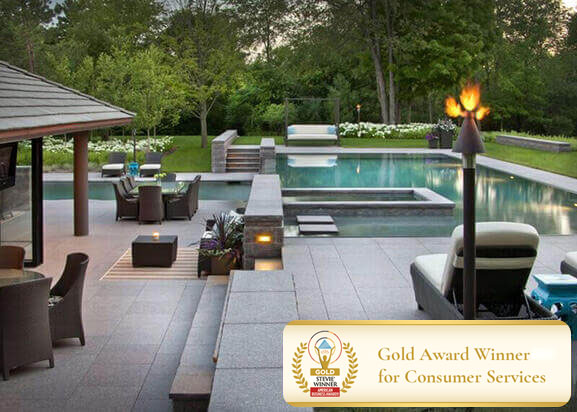 2022 Completed Project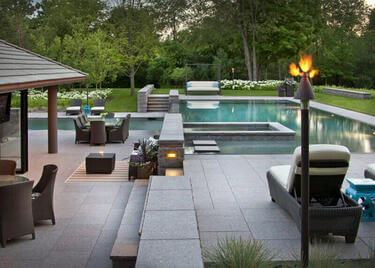 2022 Completed Project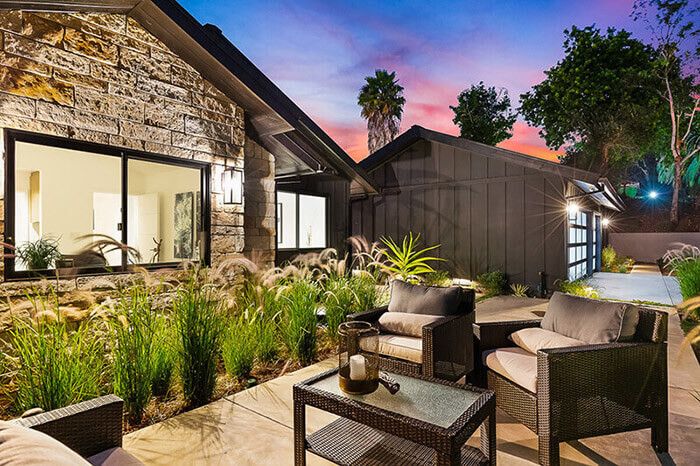 News Wire: ShrubHub Is The #1 Rated Yard Design Service
Stop Stressing About an Unfinished or Ugly Yard

Host Confidently With The Most Beautiful Yard In Town

Come Home To Your Dream Space Every Day

For A Limited Time Only: $997 Just $297 (Save 70%)
Before & After ShrubHub
Real Customer Stories:
Desert/Lush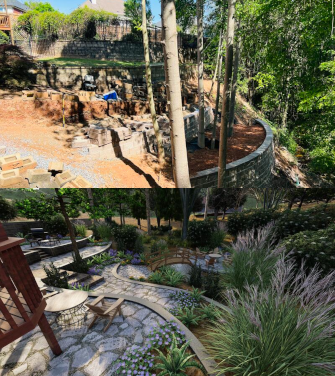 Desert/Lush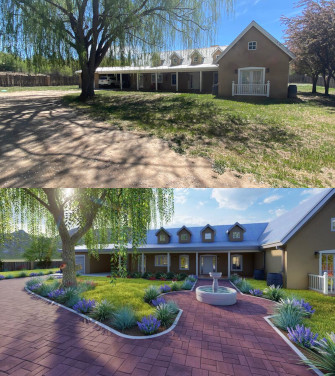 Mediterranean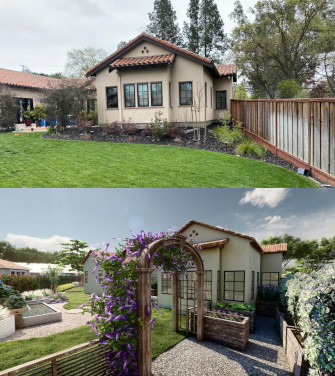 Mediterranean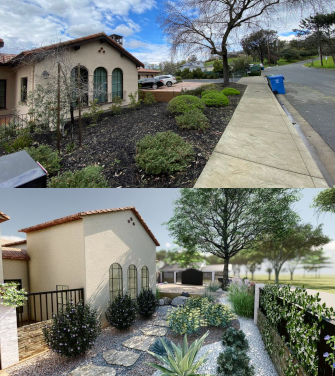 Mediterranean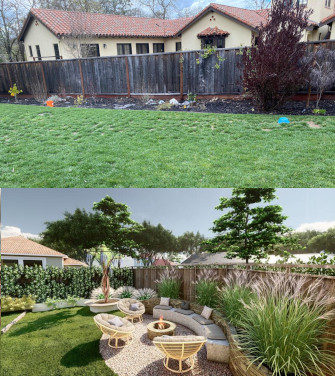 Modern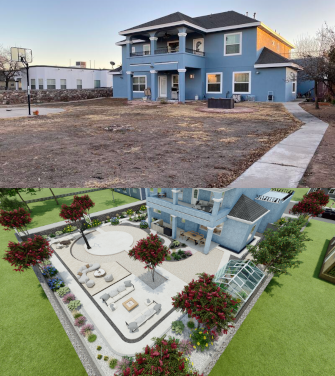 Modern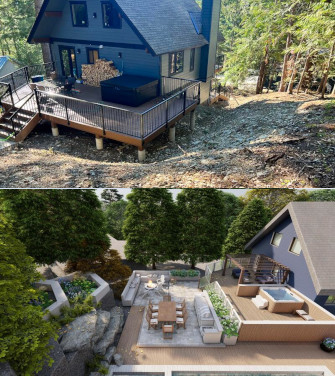 Traditional

Traditional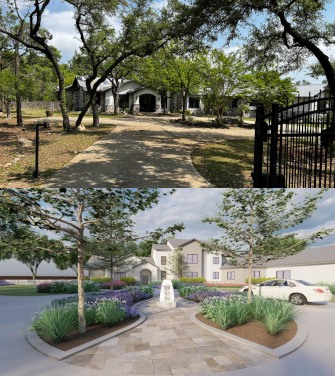 Tropical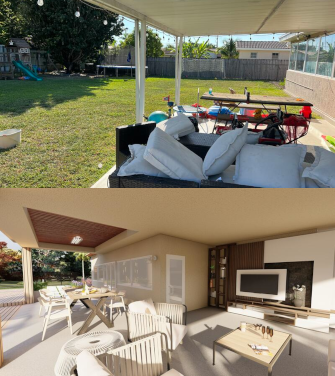 Tropical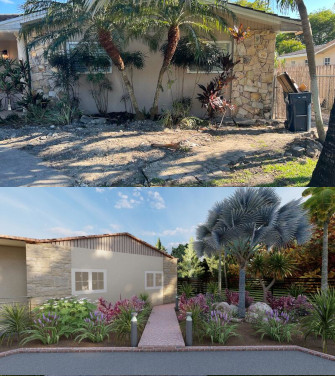 Traditional Design Services Can Cost Homeowners Between:
Compare us for yourself
| | | | |
| --- | --- | --- | --- |
| Price | $997 $297 | $2500 | $1250 |
| Design Consultation | | | |
| Design Secret E-Book | | | |
| Shopping Cart List | | | |
| Licensed Contractors | | | |
| Nationwide Designs | | | |
| Plant Expert Consultation | | | |
| Patented Design Technology | | | |
| Completion Time | 15 to 30 Days | 45 Days | 45-60 Days |
Select Your 3D Design Package:
Front Yard Package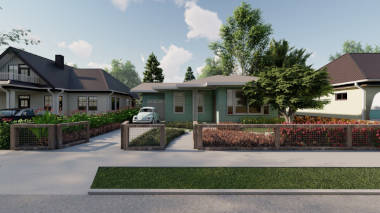 Back Yard Package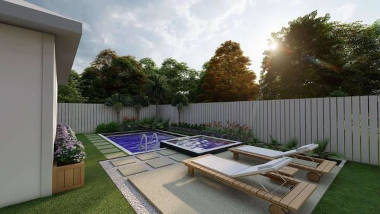 Front & Backyard Package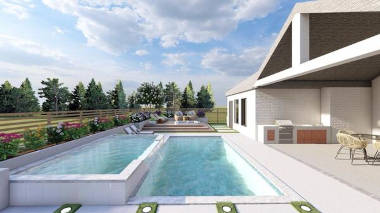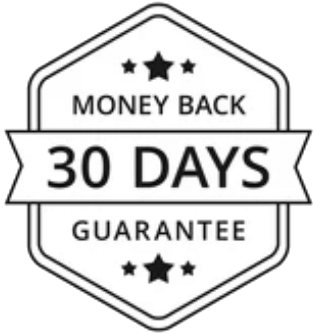 We're so confident in our 3D design service we're offering all of our customers a 30-Day-Guarantee.
ShrubHub in the News
"ShrubHub can design any yard in any style."

"Their innovative design service is changing the way homeowners build their yards."

"ShrubHub is fast, affordable, and perfect for any home improvement project."

Customer Success Stories
Real Customer Stories: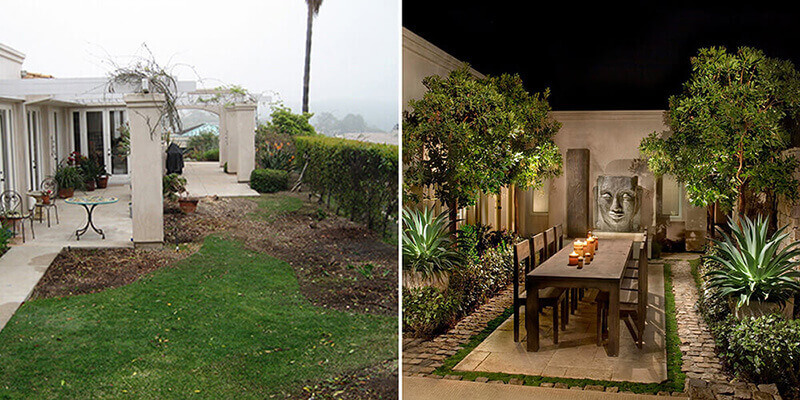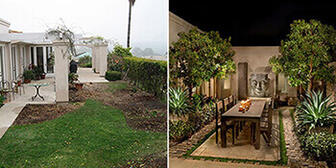 "My wife and I just bought a fixer upper 6 months ago. We knew the yard was going to be a huge project, but it was the one part of the renovation we were pretty clueless about.
We literally went into this process without any idea about landscaping or yard design… but ShrubHub makes it incredibly easy.
All we did was give them an idea about our "style"… they created an amazing design concept and gave us everything we needed to bring it to life. We spent 6 months on installation, but with their shopping list and shipping it was as simple as it could be. $300 to start the biggest DIY project of our new home is an insanely great deal."
– Michael F.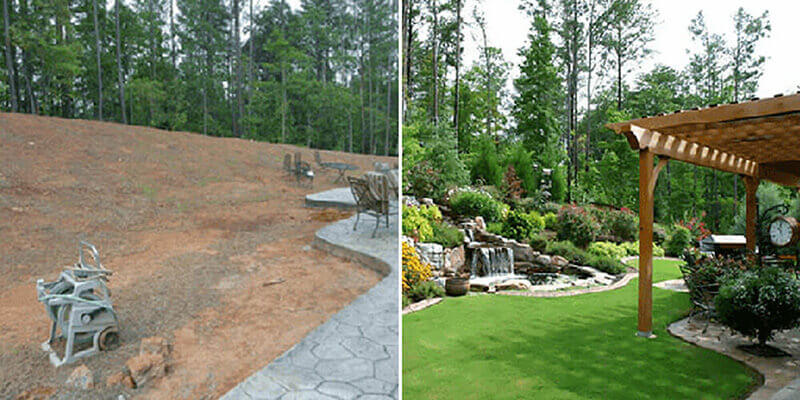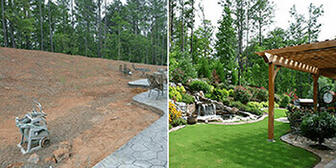 "I've worked with actual landscapers before and have been very disappointed. I had a guy come out about 2 years ago, "designed" my yard and charged me $2,750. It took him a month to get me the design and I didn't even like what he created.
ShrubHub's phone consultation ALONE pays for itself. Their experts are ACTUALLY experts and sent me a beautiful design that perfectly fit the style of my home.
I ended up loving their design, the product list, shopping cart of products which I bought about a dozen new plants. The service also included a phone consultation and door-to-door shipping. This entire service was for less than a $300... This service is a no brainer."
– Elena G.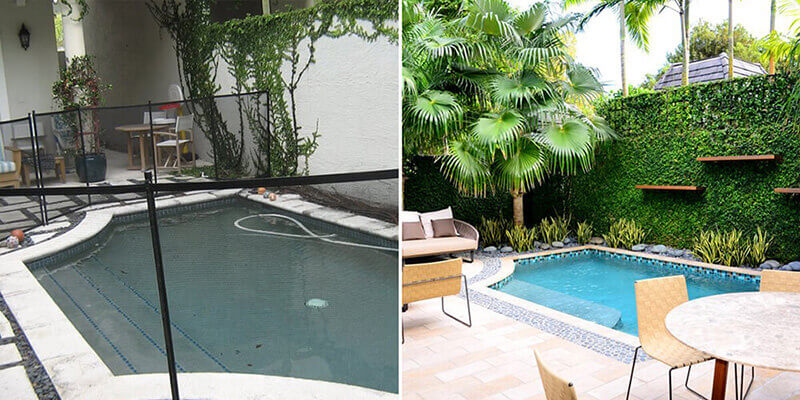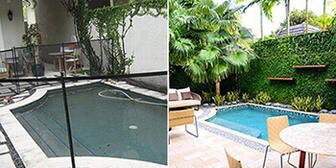 "Summer time rolled around and me and my kids found ourself ONCE again without a pool to escape the heat. We don't have the biggest yard so a full size pool never seemed possible for us.
Shrubhub took our yard size and somehow designed the perfect above ground pool. It looks sleek and modern, contrasted with a perfectly landscaped hillside. We're not going to be doing laps any time soon but when my kids come over with their friends, it's the perfect spot for them to cool off. This service is WELL worth the cost, and I recommend it to anyone looking to spruce up their place."
– Ari M.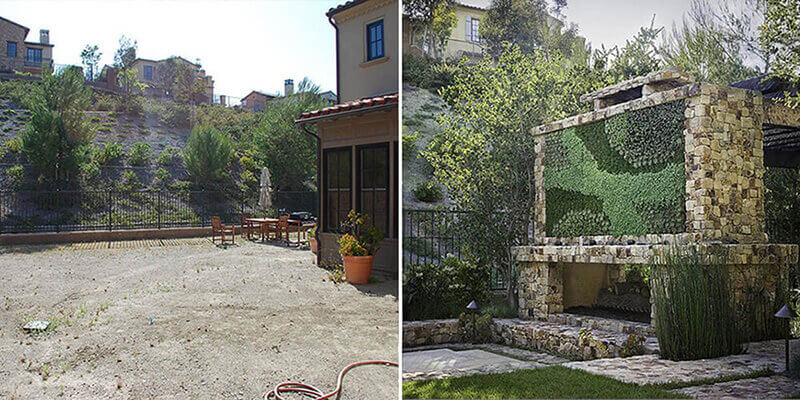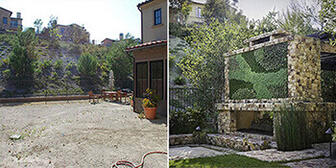 "We just finished using the ShrubHub service for our front and backyard designs. We completed our backyard and it looks amazing. Once we save up a little more money were going to start our front yard renovations. They brought my ideas to life in those designs and they're absolutely perfect."
– Sue M.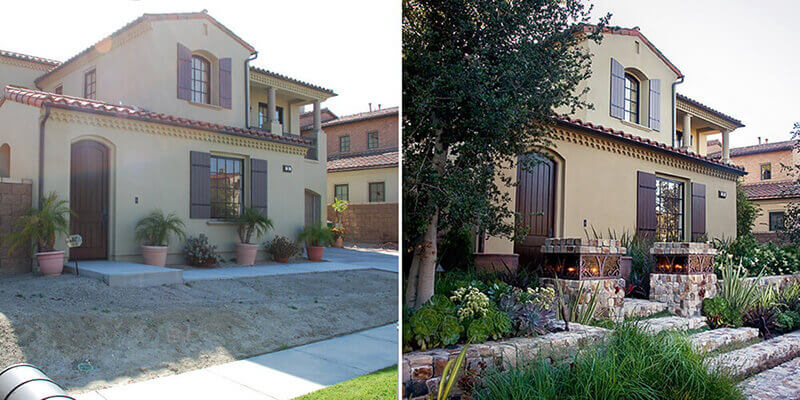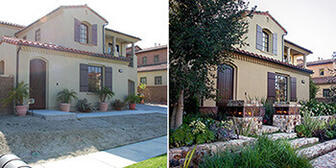 "Who are these people thinking they're going to get a full renovation for under $300!? ShrubHub does exactly what they say they will and they do it great.
We just moved into our new place and I wanted some design ideas for my yard. I didn't want anyone actually coming over to see our new place until our yard was done. In little over a week, I had my 3D landscaping design for my front and back yard, I had the list of plants and materials they used, and I bought every thing from their online store. Yeah pretty dang convenient."
– Kelly N.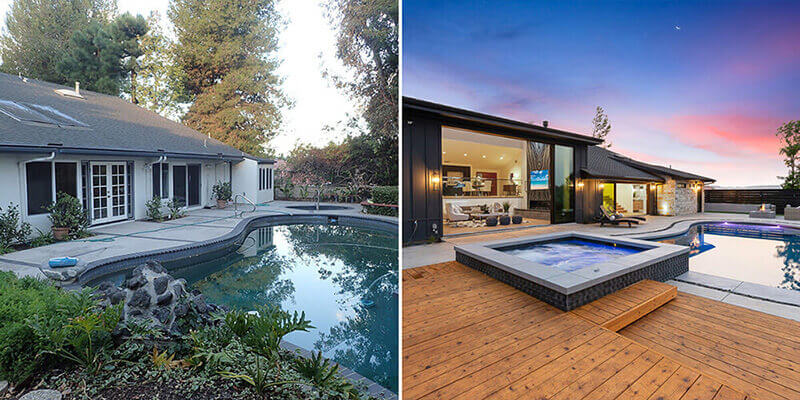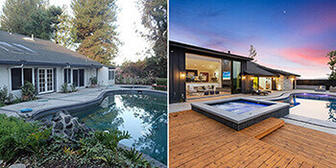 It's amazing what a little bit of vision and planning can do to a totally outdated and old space. We had weeds, an old pool and outdated hardscape everywhere.
How would we fix that? We had no idea. Our designer came up with a plan within a week and we absolutely loved it.
From then, it was just working with the landscape contractor that ShrubHub referred us. With a plan and a blueprint, we were able to completely revitalize our outdoor backyard. Now we are having friends and family come over all the time to enjoy the backyard.
– Paula D.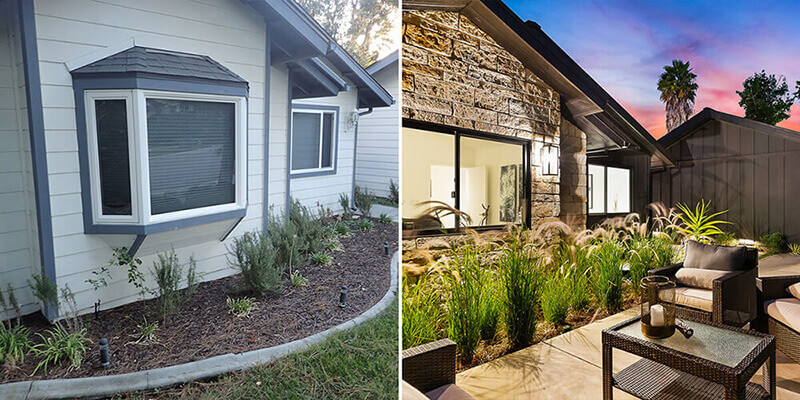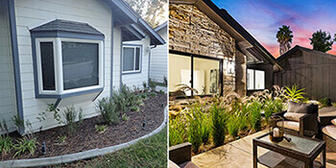 Before ShrubHub, absolutely no one used our backyard other than for a quick moment of silence. Kyle, our designer, took a useless spot and turned it into something we absolutely can't live without.
Beautiful seating area with plants and accent lights, new concrete layouts and a gorgeous new paint job. All this was possible because of one $300 design. It's such a great deal.
– Travis K.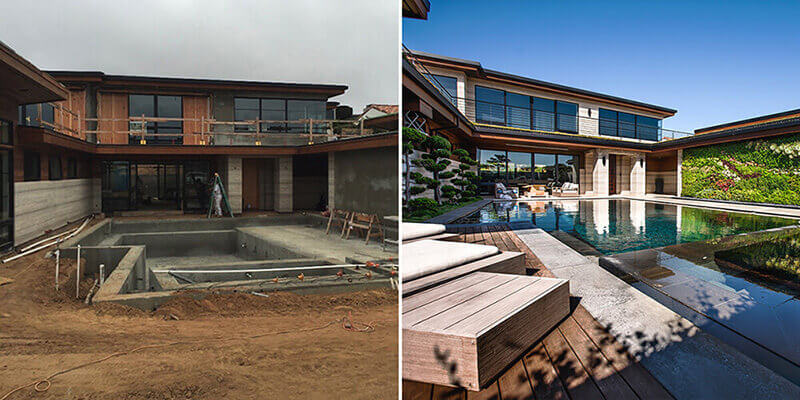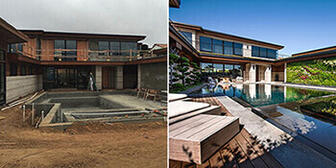 We bought a home that needed a lot of work. The bones were great, but it needed touch ups both inside and out. Not the least of which was the outdoor pool area.
My husband and I knew we wanted a pool, but we had no idea how much work went into designing around it. We absolutely LOVE our hanging wall garden, and all the cool accent pieces our designer recommended to us.
If you have a big project, or even a small one, ShrubHub's designs are the best place to start.
– Yajaira R.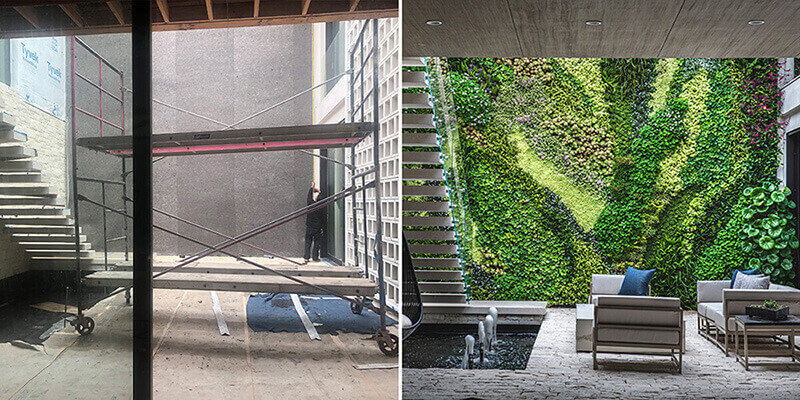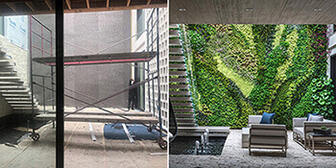 All I knew when we bought our new house is that our entry way had a lot of potential, but it was empty and ugly.
I asked a dozen local contractors what they thought and they said they couldn't do much, and I was always left disappointed. During my consultation with Ray, I told him I wanted something different, bold, and impressive.
The entire 20 ft wall is covered with beautiful shrubbery. I literally couldn't picture a more beautiful way to enter a home. I know it might seem weird to some people, but having that burst of freshness as you walk in is just incredible.
– Riley W.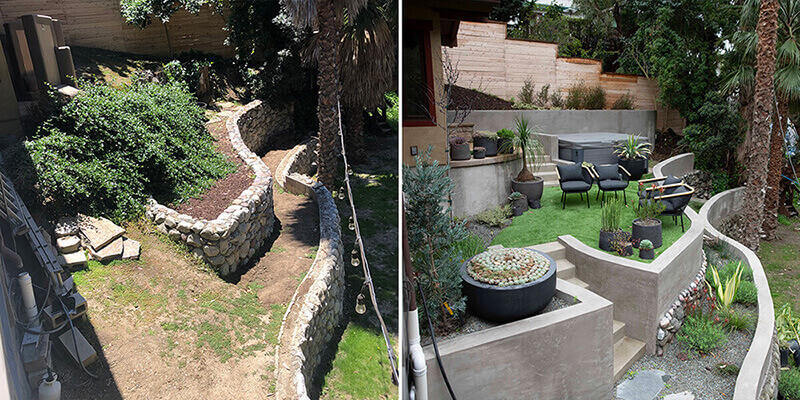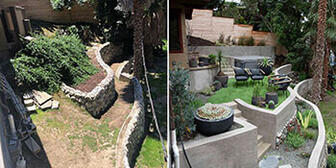 "My wife and I have been trying to keep busy during the whole pandemic and redoing are yard is on the honey-to-do list.
ShrubHub was the perfect way to do that, no contact with anyone - just fast, easy, and affordable service to get brand new designs and access to a huge online nursery so I don't have to go out in public and browse Lowes or Home Depot.
Everything was done quickly and more importantly - safely - from the comfort of my own home."
- Carl.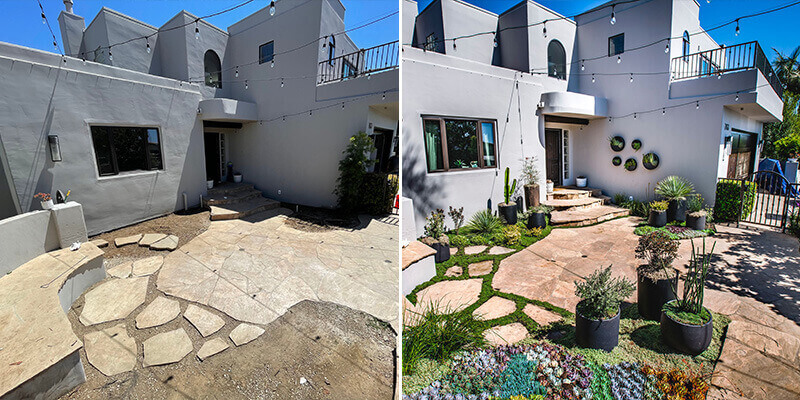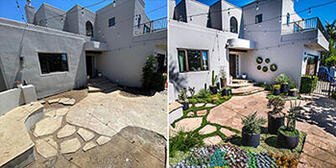 "Having drought resistant plants was a huge need for us, living in the desert and all. ShrubHub absolutely nailed the design. We have a beautiful new yard that requires little to no additional watering.
We can save on our water bill, help the state with their water supply, help the environment, and live with a stunning yard. And to think it all started with a design that cost under $300. We couldn't be happier."
- Alex K.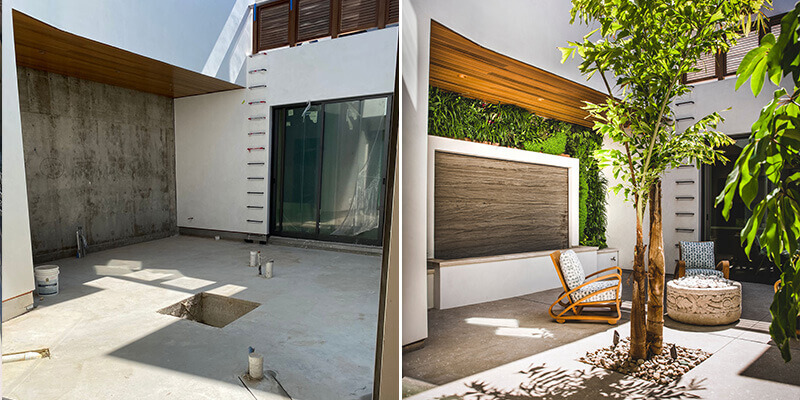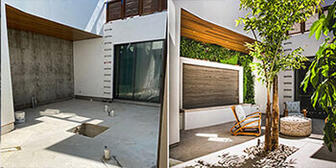 "We bought a home about $50,000 under budget so we could really personalize it and make it our dream home. At the end of the renovations, we just needed a small space designed for our new home. Every local designer wanted to charge us $1,500 or more for one design. That's outrageous.
ShrubHub stepped up, listed to what we were going for, what we wanted, and what we didn't want. And in less than 2 weeks we had the perfect design to work off of and build a welcoming and relaxing courtyard."
- Robby A.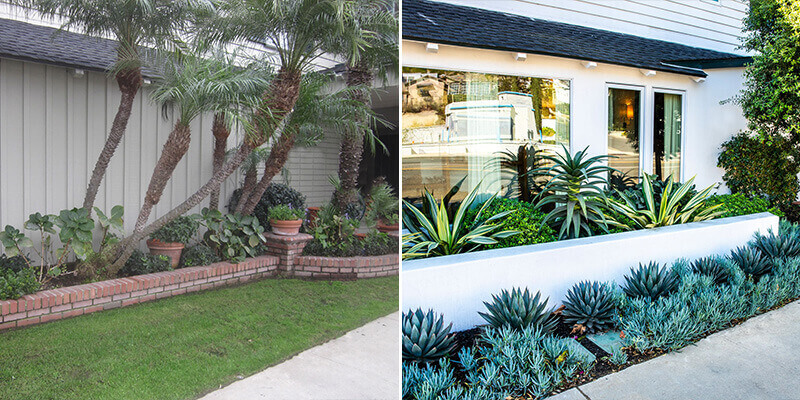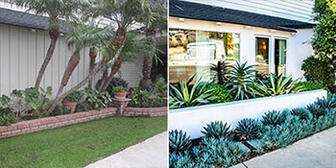 "Just because you have a small patio doesn't mean you can't make it feel larger than life. There's something calming about being around so much green and it was so important to us to have that when we come home.
ShrubHub couldn't have been easier to work with and I'm so happy we took the time to research our options. We could have spent over $1,000 but came out with a design just as good for 1/10th of the price."
- Hunter L.
See Why ShrubHub Customers Love Our Service
Don't Waste Thousands on Outdated Landscaping Services
ShrubHub Can Start Building Your Yard for Under $300
Custom designs from "local professionals" can cost you upwards of $1,000 to $3,000
Our expert designers have years of experience building dream yards. Tired of coming home to dried out grass or a warped deck? Our designers can help you fix that AND increase your home value by up to 23%.
Our team is a network of the best landscape designers in the industry, working from home so we have no overhead. Meaning, all of our savings gets passed on to the customer.
Act Fast! Reserve Your Designer Now
70% Discount Ending Soon!
1
Where Should We Send Your Design?
2
Get Your Personal Designer
Our Weekly Blog
Here are some pro tips, recommendations, and budget-friendly ideas on landscaping, complete yard renovations, and garden maintenance from our talented group of design experts.
Check Out These Verified Customer Reviews:
Customer Reviews
4.8 out of 5 based on 1022 reviews
85% (865)

14% (145)

1% (10)

0% (1)

0% (1)
Thank you! Your review has been submitted.
Verified

Lisa M

Anchorage, AK

The use of natural stone and rock in the landscape design has created a rugged and organic space that feels like a natural extension of the surrounding environment. The team's expertise in stonework and hardscaping is impressive.

Verified

Denise D.

Fresno, CA

I always felt bad that my kids didn't have a nice yard to play in. We've always wanted a pool and a nice patio but always felt like it was too overwhelming even to start. ShrubHub and their amazing designs helped us kick off this project and visualize our end goal. We designed a perfect yard that I know our kids are going to love!

Verified

Tyler H

Salt Lake City, UT

The best decision we made was getting our design service by Shrubhub during the Fall cold months. That gave us time to get our renovation designed and completed before spring so we can enjoy our yard. Our project cost was so much less for materials and for the landscape contractor we hired because it was the off season. The design consultant gave us great suggestions and our yard turned out amazing. I highly recommend using ShrubHub if you plan on renovating your yard.
<
1
2
3
4
5
6
7
8
9
10
11
12
13
14
15
16
17
18
19
20
21
22
23
24
25
26
27
28
29
30
31
32
33
34
35
36
37
38
39
40
41
42
43
44
45
46
47
48
49
50
51
52
53
54
55
56
57
58
59
60
61
62
63
64
65
66
67
68
69
70
71
72
73
74
75
76
77
78
79
80
81
82
83
84
85
86
87
88
89
90
91
92
93
94
95
96
97
98
99
100
101
102
103
104
105
106
107
108
109
110
111
112
113
114
115
116
117
118
119
120
121
122
123
124
125
126
127
128
129
130
131
132
133
134
135
136
137
138
139
140
141
142
143
144
145
146
147
148
149
150
151
152
153
154
155
156
157
158
159
160
161
162
163
164
165
166
167
168
169
170
171
172
173
174
175
176
177
178
179
180
181
182
183
184
185
186
187
188
189
190
191
192
193
194
195
196
197
198
199
200
201
202
203
204
205
206
207
208
209
210
211
212
213
214
215
216
217
218
219
220
221
222
223
224
225
226
227
228
229
230
231
232
233
234
235
236
237
238
239
240
241
242
243
244
245
246
247
248
249
250
251
252
253
254
255
256
257
258
259
260
261
262
263
264
265
266
267
268
269
270
271
272
273
274
275
276
277
278
279
280
281
282
283
284
285
286
287
288
289
290
291
292
293
294
295
296
297
298
299
300
301
302
303
304
305
306
307
308
309
310
311
312
313
314
315
316
317
318
319
320
321
322
323
324
325
326
327
328
329
330
331
332
333
334
335
336
337
338
339
340
341
>