Affordable Arizona Yard Designs Could Help You Plan and Build Your Dream Space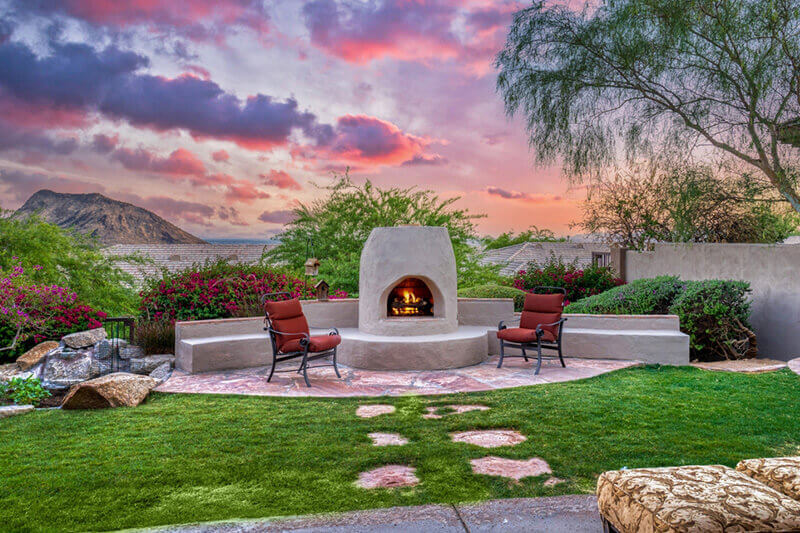 Lush, vibrant green lawns aren't exactly a common characteristic of Arizona yards. Whether you're in Phoenix or Sedona, we all put up with exceptionally hot and dry summers. Not to mention, temperatures can drop to freezing levels in the lower desert valleys during bitter winter nights.


Overall, most of Arizona receives very little rainfall and is classified as having a desert climate. This limits the type of landscaping an Arizona home can realistically have.
That said, even if on a budget, you can create a beautiful yard that holds its own during extreme weather and increase the value of your home. But to do so without breaking the bank, it's best to keep a few things in mind when planning your Arizona yard.
(If you need help designing your yard, skip to the end to learn about ShrubHub Online Landscaping Design - Expert Yard Designs for Under $100. They can help build your very own dream yard in any Arizona city)
Fake It
It's perfectly understandable to wish for a bit of green in your yard, but a grassy lawn is not the way to go. Most lawns require over an inch of water a week, something Arizona's climate certainly won't give you, and water restrictions won't allow for it.
Of course, various succulents and other Arizona-native plants can provide those green vibes, but if you really want the look of grass, go with some turf.
Even if you do live in a region that allows for a natural lawn, artificial turf is a much more affordable and low-maintenance option. Upfront, you might pay more than you would for a natural lawn, but once it's installed, you're pretty much set. No mowing. No watering. No further expenses. Just rinse it off and brush it out when it needs, and your turf will last a long time.
Go Native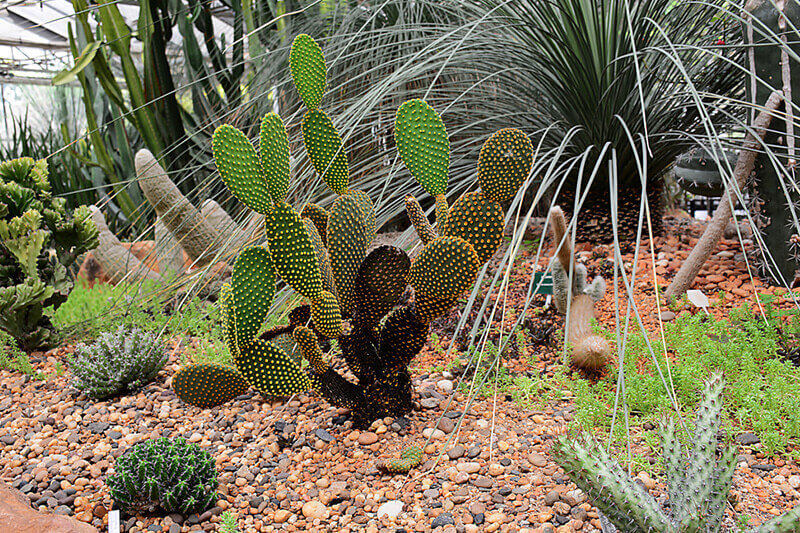 No matter where you live in this country, choosing plants native to your region will probably always be a good idea. In this case, it's necessary if you don't want to spend precious time and money just to watch your plants quickly wither away in the dry Arizona heat.
If you choose to pack your landscaping with plants native to Arizona, they'll thrive and give your yard a stunning desert theme. Native plants, once matured, will require less maintenance overall, and they're pretty friendly to those who don't possess much of a green thumb.
Get Rocky
Strategically placing rocks and stones around your yard will only add to your private oasis. They come in all shapes, sizes, and colors, and the possibilities are seemingly endless for how you can arrange them or use them in your designs. This option is perfect for areas like Paradise Valley or Tempe.
It's a virtually maintenance-less option and can be as affordable as you want it to be if you opt to collect the rocks yourself to truly personalize your space.
Affordable Arizona Yard Designs Can Help You Plan and Build Your Dream Space
Gone are the days when wanting to create or revamp your landscaping with a design service is an unaffordable option. (Local designers can cost up to $400/hour!)
That's where www.Shrubhub.com comes in.
The experts at ShrubHub can help you plan out your projects, no matter how big or little your they are, and get you started on your ultimate yard transformation.
Looking for a play area for the kids? ShrubHub can design it. Pool or other water features? Leave it to the pros.
And now, ShrubHub is available in Phoenix, Tucson, Mesa, Scottsdale, Glendale, Yuma, and more all throughout the state. Chances are, if you're living in Arizona, ShrubHub is servicing your area.
So check them out today if you want a head start on your new yard!