Shrubhub Design Gallery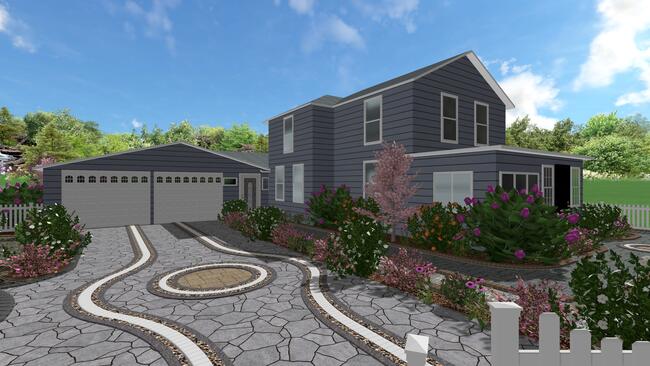 Houkton, WI
The beauty of this yard can't go unnoticed whether you're driving up the driveway or walking to the front door.
Using flagstones and other accent materials, we designed a unique driveway that immediately catches your eye.
We also added beautiful flower beds separating the driveway and a classy brick walkway leading to the front entrance.