Landscape Design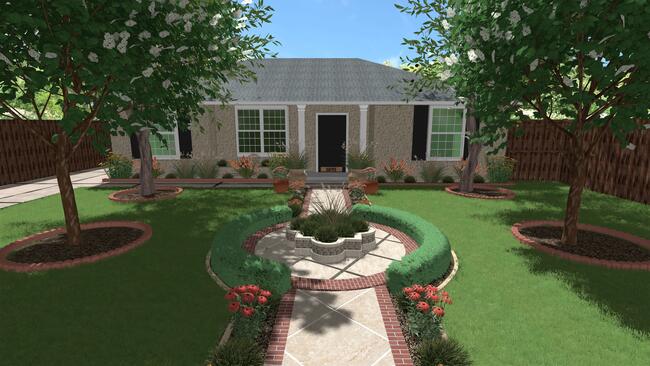 Dallas, TX
The breathtaking beauty of this landscape design resides in its symmetry.
Just by glimpsing at this front yard, you will be teleported to the colonial era. A royal, posh pathway leads the way to the home's entrance. Merging past and present, this landscape design flanks the front door with elegant choices of flowers and planters.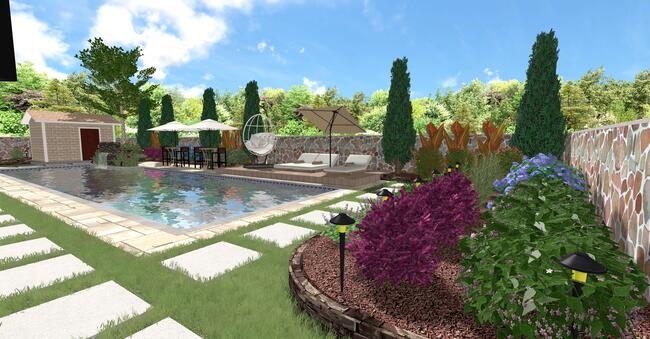 El Paso, TX
This landscape design boasts a marvelous addition: a pool waterfall. Bringing an extra sense of pizzazz to the scene, this rockery-style waterfall design adds character, style, and a soothing sound to the swimming pool.
To highlight this stunning statement, we placed two lighting spots at the base of the water feature (as if it's a work of art on display).

Our Weekly Blog
Here are some pro tips, recommendations, and budget-friendly ideas on landscaping, complete yard renovations, and garden maintenance from our talented group of design experts.